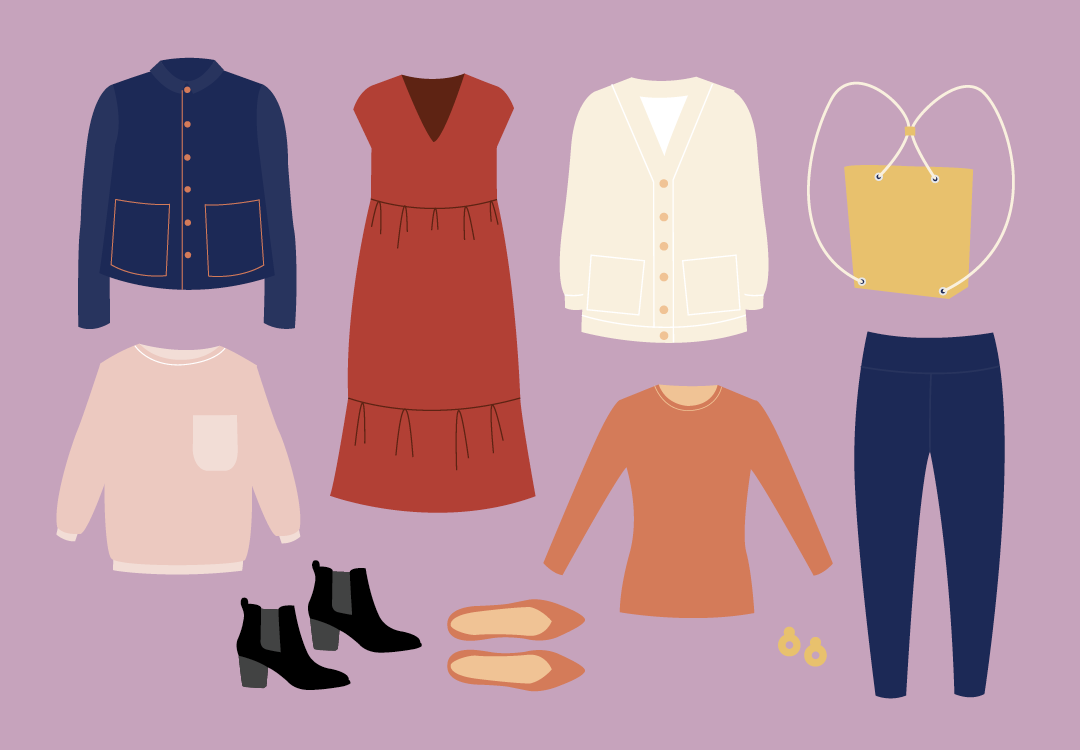 I don't know about you, but ever since lockdown, I have a new-found appreciation for clothing that provides ample comfort as well as adaptability. As a result, lately I've been trying to focus my attention on fashionable garments with special details that I know I will be comfortable for lounging around at home in, but also feel special enough to confidently take me beyond the bounds of these four walls.
This month I'm dreaming up a capsule wardrobe centered around the Benning dress. This dress features a relaxed, billowy silhouette with a beautiful two-tired skirt that is the perfect vehicle for customization. In addition to this, Benning has a longer length for warmth when needed, but is still lightweight enough to work for those sunny spring days we've all been longing for—making it the perfect base for a capsule. Because March can be a bit unpredictable when it comes to the elements, especially here in the Pacific Northwest, I am choosing complementary pieces that are layerable and will have my back even when the weather isn't on my side!
Mix and match these garments and accessories for endless possibilities this season.
Outfit 01:
Benning, Rhett, Shelly, Boots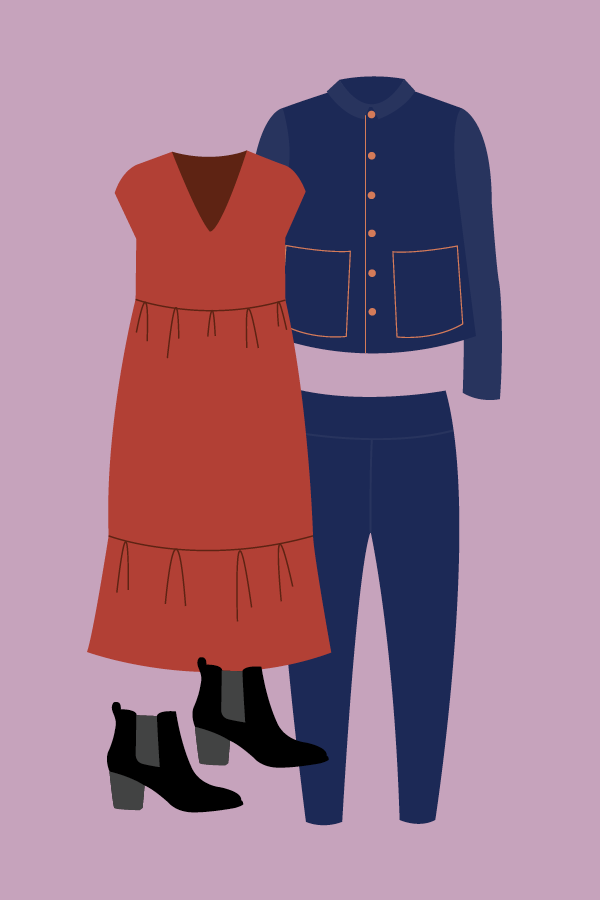 Slightly boxy A-line style jackets work well paired with the Benning dress as they complement the ease of the dress' silhouette. Leggings also pair well with any dress if you need a quick layer or want to show off more color.
Outfit 02:
Alice, Benning, Flats, Lee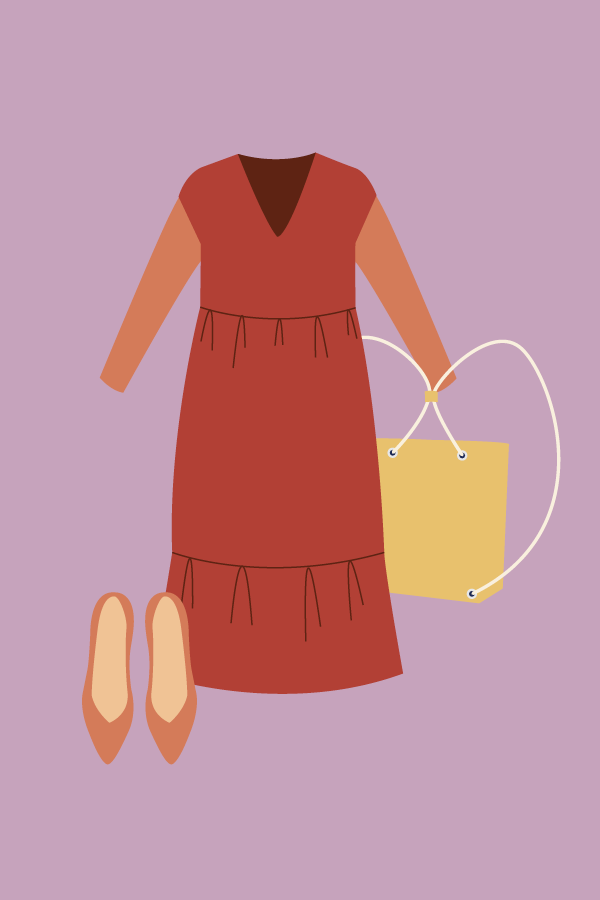 A fitted long-sleeve is the perfect garment to layer underneath the Benning dress for added warmth and dimension.
Outfit 03:
Benning, Milo, Flats, Earrings
A lightweight cardigan with a relaxed fit will amp up the versatility of this Spring dress even more while making your outfit look extra put together.
Outfit 04:
Benning, Skipper, Boots, Lee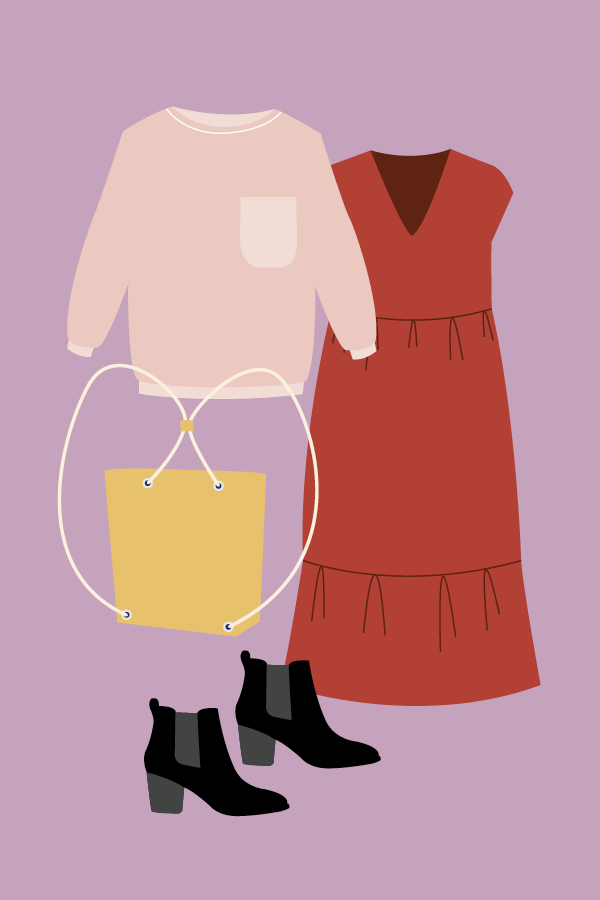 Layering a cool sweatshirt on top of the Benning dress will give your look an effortless, casual vibe. Top it off with a utility bag and you'll be set to handle whatever comes your way.
Outfit 05:
Benning, Flats, Earrings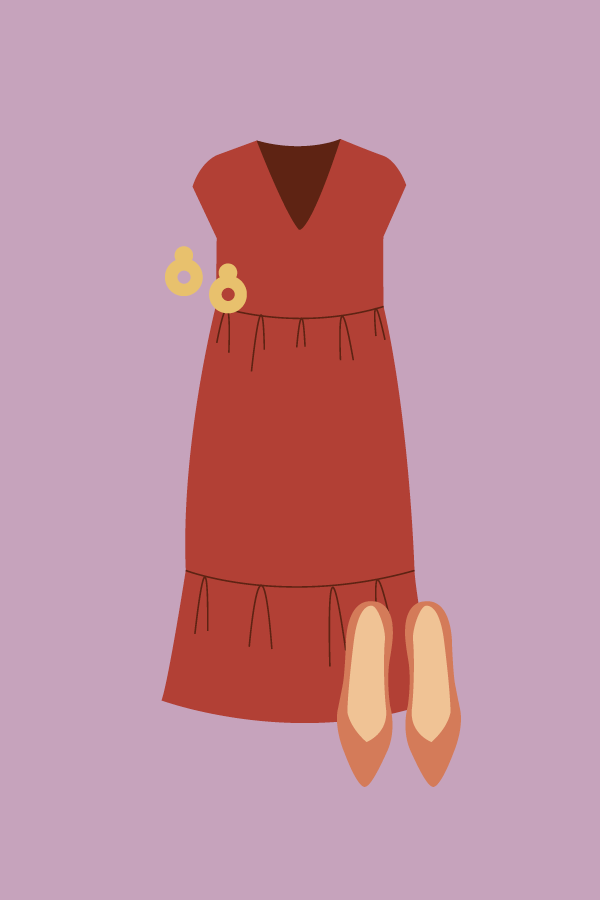 For warmer days, let Benning be the star of the show by simply pairing it with flats and your favorite statement earrings.
Outfit 06:
Benning, Alice, Rhett, Boots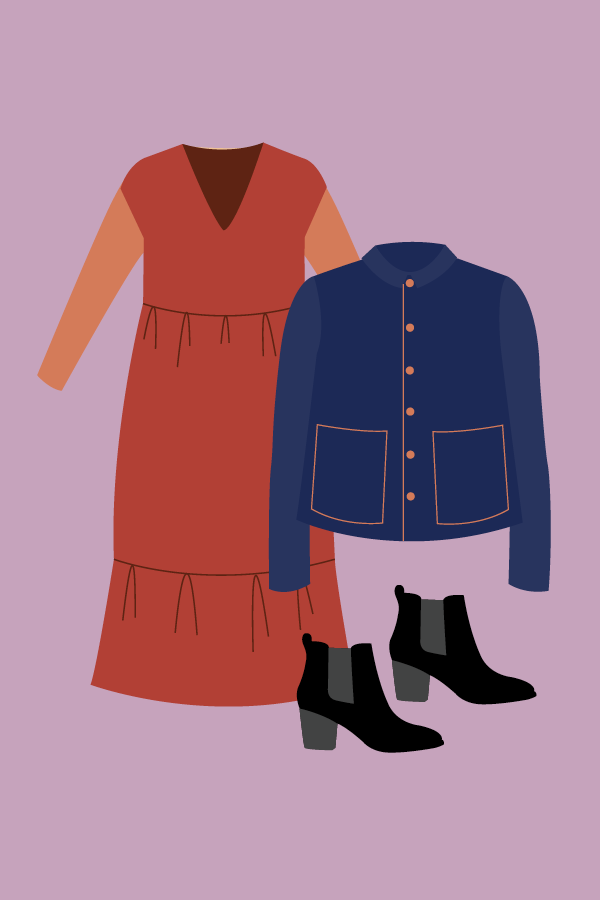 When a brisk cold front comes your way, take your layers to the next level by wearing your long-sleeve shirt underneath the Benning dress and topping it off with your warm jacket and boots.
Outfit 07:
Skipper, Shelly, Boots, Earrings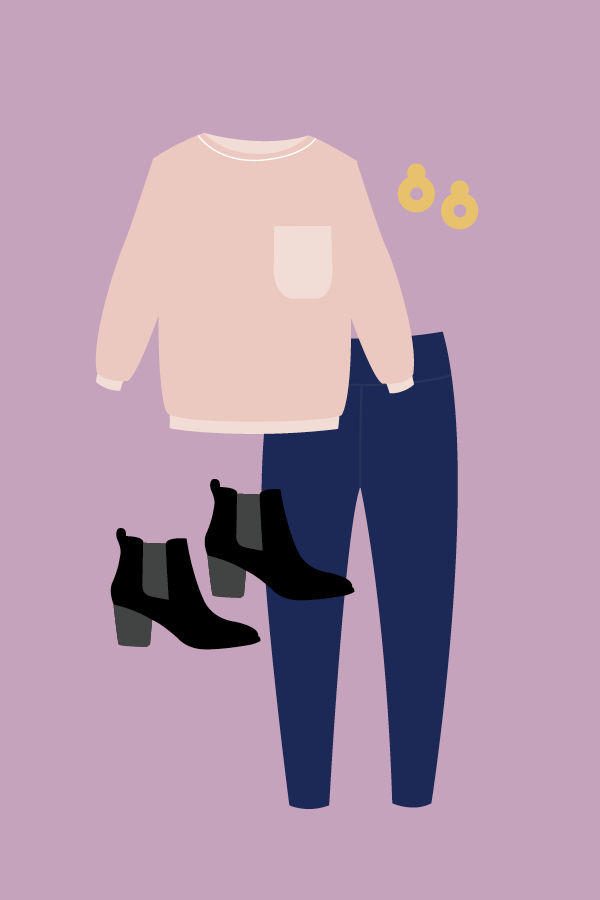 For days when Benning is in the wash, pop on your sweatshirt and leggings with your go-to boots for a laid-back look.
Outfit 08:
Milo, Alice, Shelly, Flats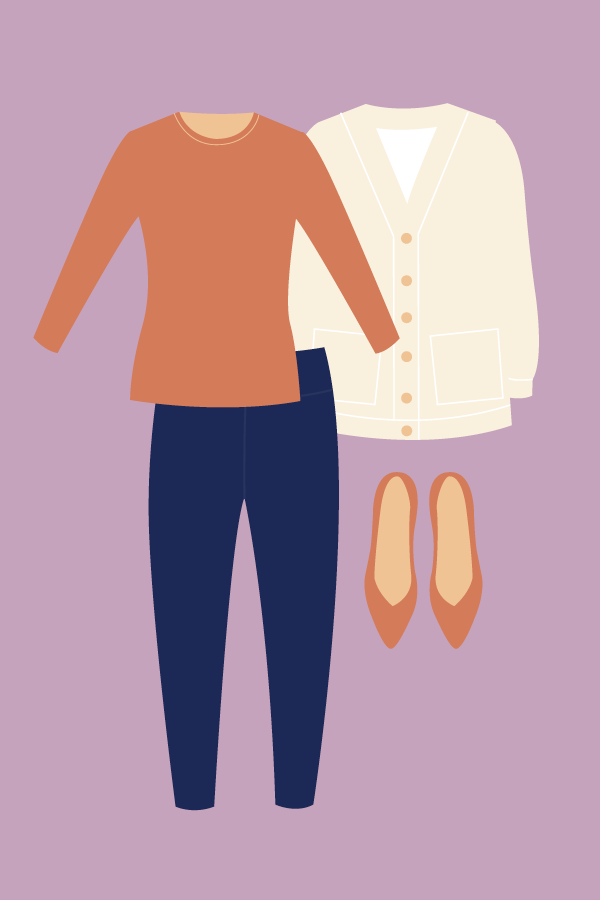 You can also pair your long sleeve shirt and cardigan together with the leggings for another cute laundry-day ensemble.

Join the Conversation
Sign in or become a Seamwork member to comment on this article.