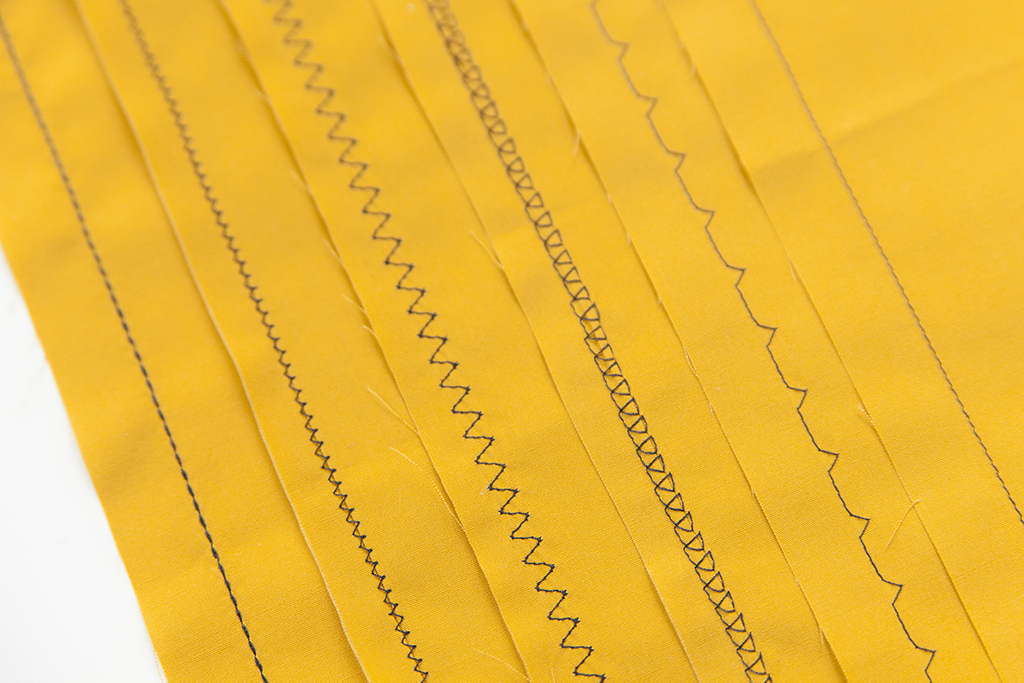 While different sewing machines come with different stitches, there are a  few that are essential to garment construction. Learn what stitches you need to make your clothing.
Construction Stitches
A construction stitch is ideal for sewing one piece of fabric to another to create a seam.
Straight Stitch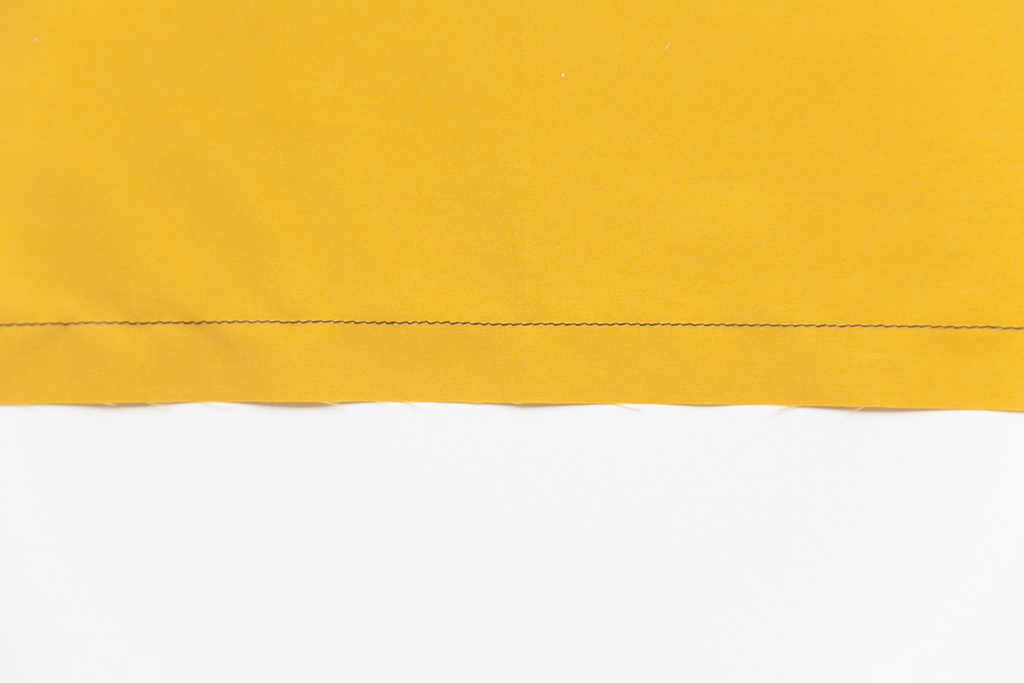 A straight stitch is the most basic construction stitch and the one you're likely to  use the most. Use this stitch for construction, topstitching, and hemming woven garments.
Reinforced Straight Stitch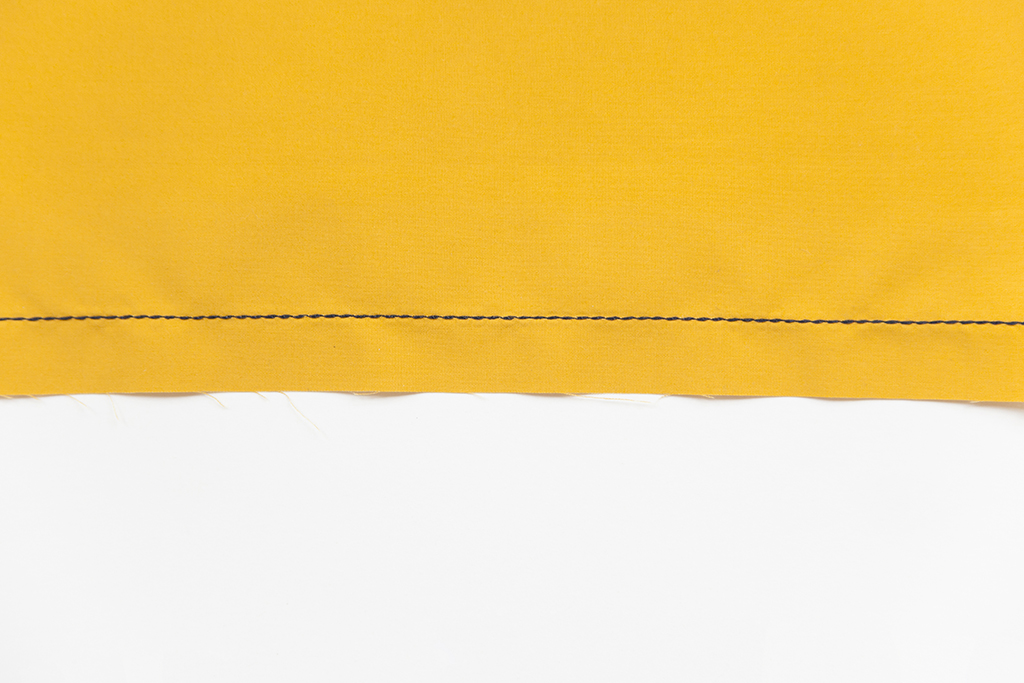 A reinforced straight stitch is created by the needle moving forward and backward in a straight line, placing three parallel stitches side by side. This stitch is great for constructing knits, adding flexibility to hems, or creating strong, resilient seams for high-stress places, such as crotch seams.
Finishing Stitches
Fabrics—mainly woven fabrics—have a tendency to fray with wear and washing. To prevent this, it is essential to finish your seams. In ready-to-wear this is often achieved with an overlocker—commonly referred to as a serger. Luckily, home sewing machines have plenty of options for finishing your seams.
Zigzag Stitch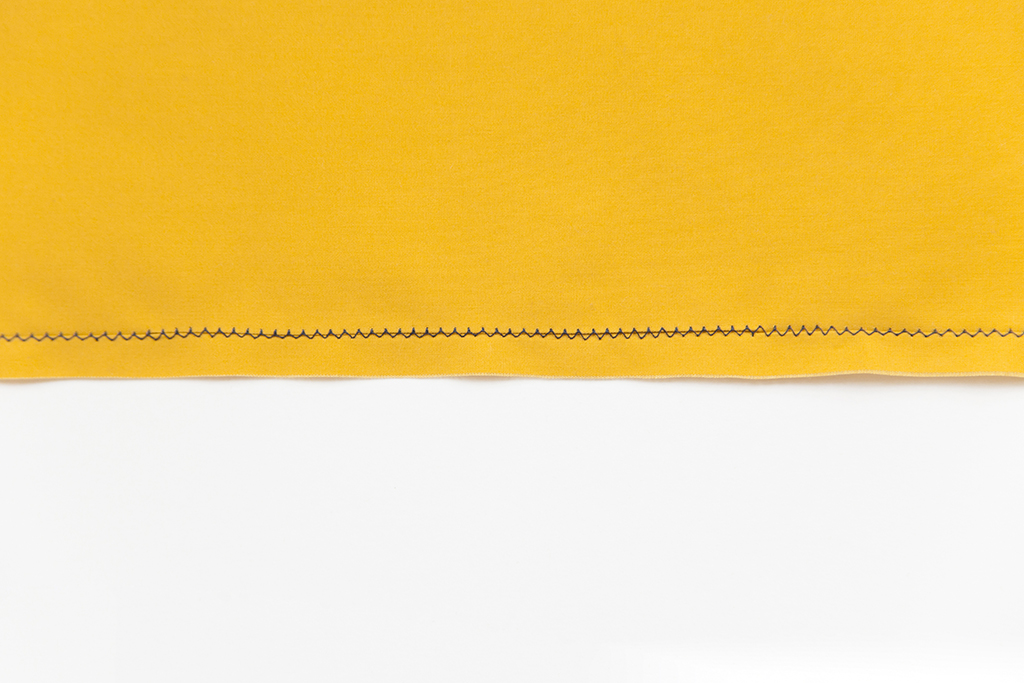 The zigzag stitch moves the needle left and right as you sew. When used on the raw edge of fabric, it binds the edge to prevent fraying. This stitch has more elasticity than a straight stitch and can also be used to sew knits.
Three-step Zigzag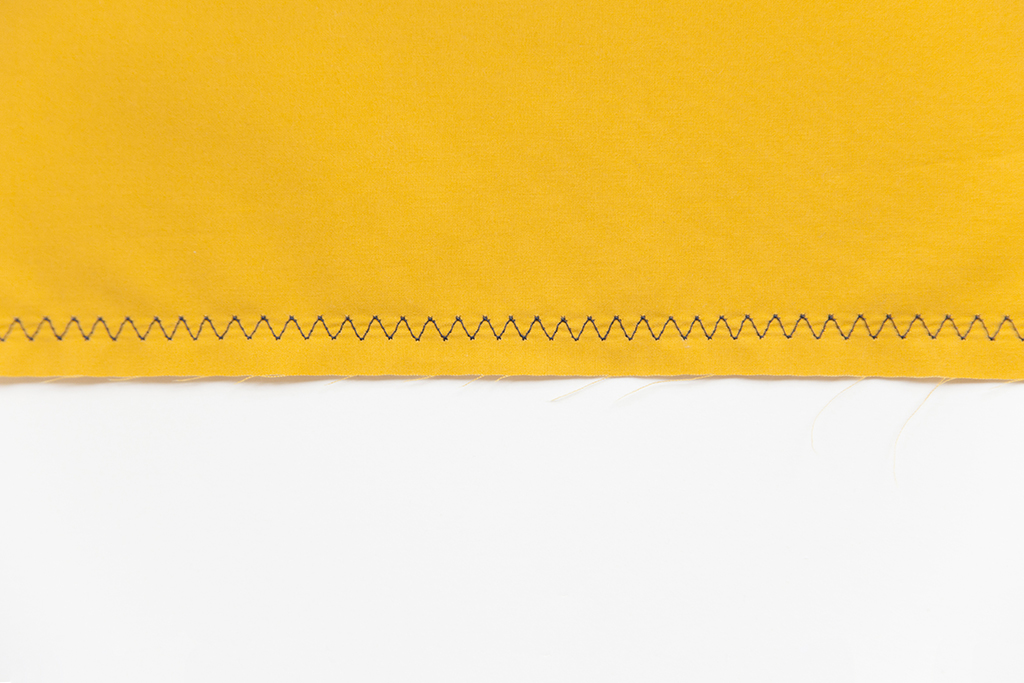 At first glance, a three-step zigzag stitch looks just like a traditional zigzag stitch, but upon closer inspection you will find that from point to point, each line consists of three small stitches. This stitch serves the same purpose as a zigzag stitch but with the added bonus of laying flatter on delicate fabrics.
Overlock Stitch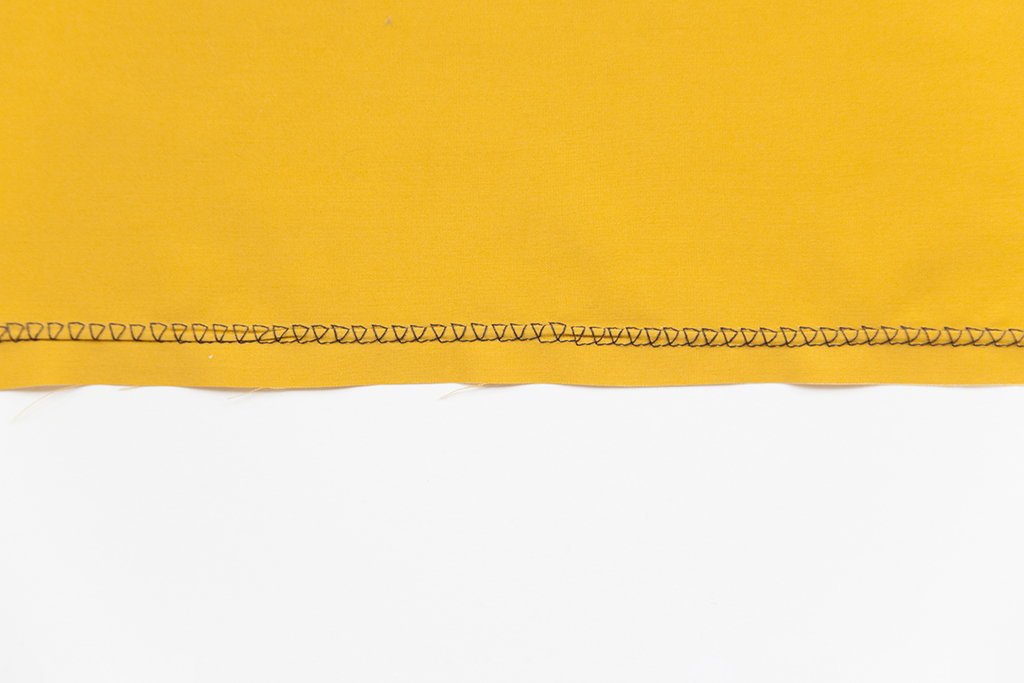 The overlock stitch simulates a serger stitch. This stitch is a great option for giving seams a professional appearance.
Other Useful Stitches
Here are a few more essential machine stitches.
Blind stitch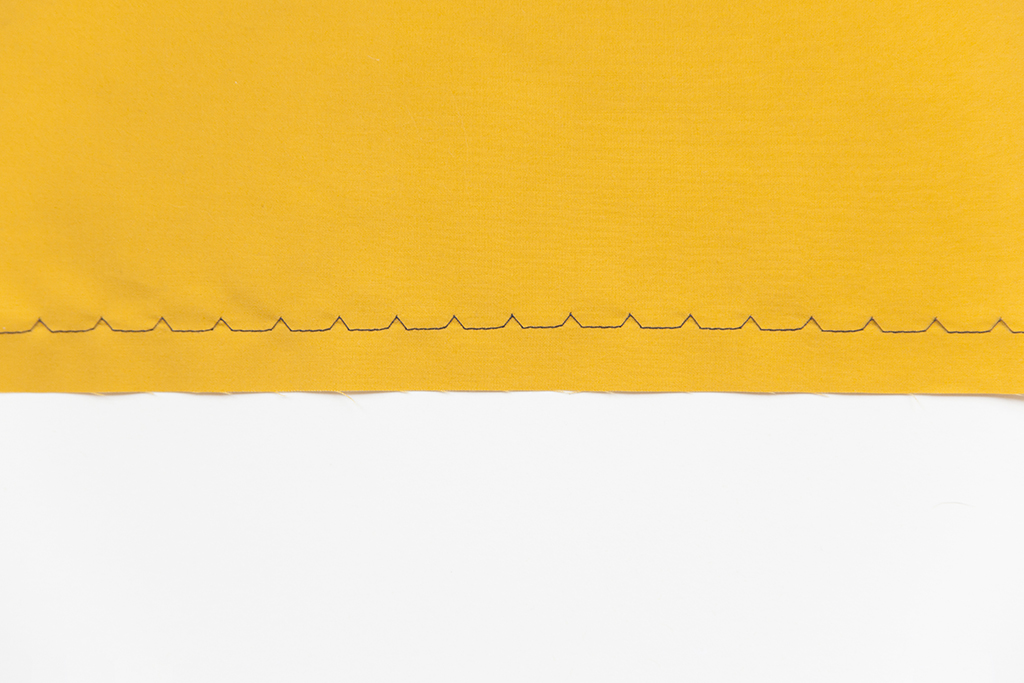 This stitch creates a  blind hem, a  type of  hem that is barely visible on  the right side of the fabric.
Buttonhole stitch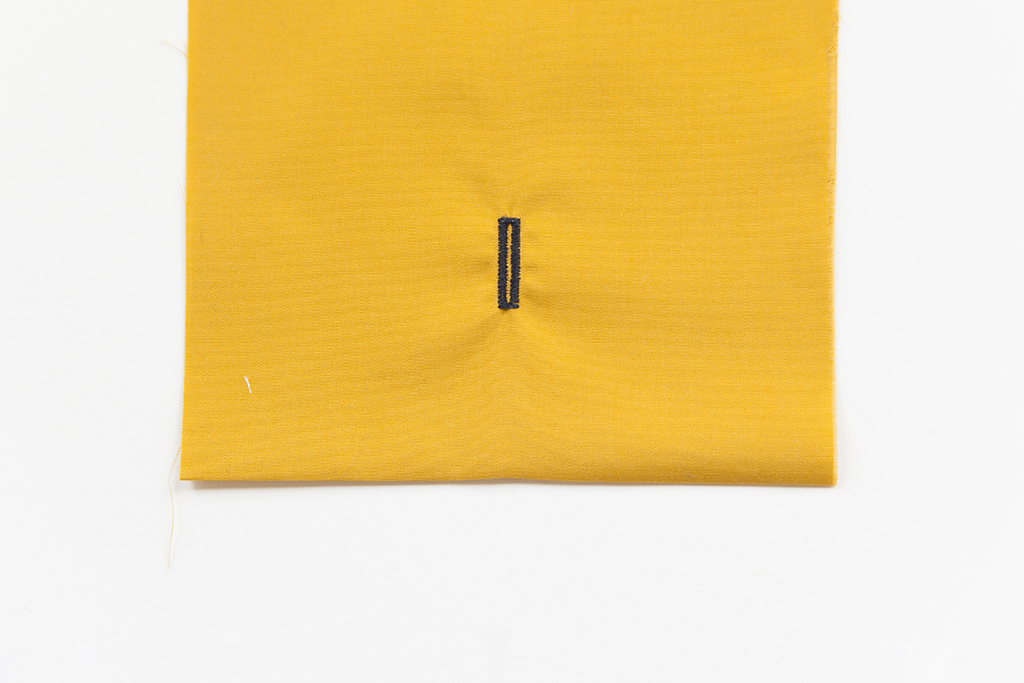 This stitch is used to create buttonholes of various sizes—and depending on your machine, sometimes shapes. Refer to your machine manual as the methods used to create this stitch will vary from machine to machine.
---
Join the Conversation
Sign in or become a Seamwork member to comment on this article.