When you're feeling crunched for time, it's hard to make space for sewing. However, finding little moments for creativity is so important for your sewing practice—not to mention your mental health—and you might be surprised with what you can accomplish in just ten minutes.
There are dozens of creative and tactical moments surrounding your sewing projects. If you can round them all up and break them into individual ten-minute activities, you'll keep your creativity flowing and reach your sewing goals.
Here are some ideas to help you turn idle moments into rewarding creative exercises. Keep this list in your sewing room and pick out one of these activities the next time you have ten minutes.
Creative Exercises
The following exercises are ideal if you feel stuck or overwhelmed and need to escape into a bit of creativity.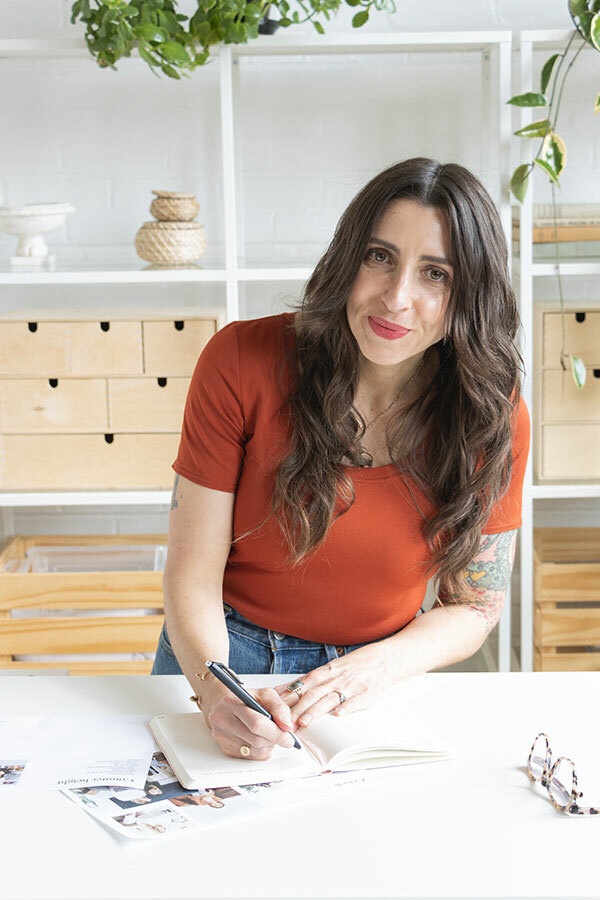 Explore your stash. Pull out patterns or fabric you haven't seen in a while. Looking at pattern envelopes and touching your fabric can spark new ideas.



Cut swatches and make a color palette. You can hang it on your wall or experiment with unusual combinations.



Sketch some designs. You don't have to have drawing experience—just doodle! If you need support sketching patterns, watch this video on our YouTube channel.



Find an inspiring detail. Pull out a book, go window shopping, or look online for an inspiring detail you can bring to your sewing. It could be texture, topstitching, or a unique patch pocket shape.



Study a garment to emulate. Pick out something from your closet or do some window shopping and examine all the details on the garment. How is it finished? Can you guess the construction steps? Look for a pattern that might help you emulate this garment.

Make a list of quick, easy projects you can sew. Your list can have satisfying projects for your home, like napkins, for example.

Study your most-worn and least-worn garments in your closet. Make a list of why you like to wear them or why you don't reach for them as often. Or pick adjectives to describe them. This is a helpful exercise for planning, and you'll end up with a list of criteria that all of your future sewing projects must meet.

Research a new technique. If you're curious about a new sewing skill, do some research to familiarize yourself with how it works before you try it on your next project.
Tactical Exercises
The following exercises are tactical. They'll prepare you to hop on your machine and start sewing at a moment's notice, so when you eventually have an hour to spare, you can make swift progress sewing your clothes.



Prep your sewing space. Do a little bit of tidying to get ready to leap into your next project. Thread and clean your machine and serger and make sure you have fresh rotary blades.



Print out any pattern pieces or instructions you'll need. Digital patterns take a bit of assembly, so sometimes it can help to batch cut your next few projects.


Organize your fabric and notions for your next project. Get everything you need ready in a project bag or box. This includes your fabric, scissors, thread, rulers, any elastic, buttons, other notions, and pattern pieces and instructions.

Pre-wash fabric for your next few projects. Finish the ends of your fabric, throw it all in the wash, and store it nicely after it's dry.

Organize your inspiration. What does that mean? Do some Pinterest maintenance and create subfolders for fabric and patterns. Or bookmark pages in the books and magazines you use to get inspired.

Pick your next three projects. A little daydreaming is great for your creativity, so spend ten minutes creating a queue of three projects you'd like to make next.

All of these ideas came from episode 91 of the Seamwork Radio podcast. You can listen to the full episode here.

Love the article? Pin it for later.