I love beginnings. Maybe it is the eternal optimist in me or my inner Virgo's constant ache to plan, plan, plan. I love gazing out at untrampled terrain, knowing that the possibilities are endless and the potential outcomes vast. Ultimately, it is this desire to pioneer paths that brought me to design. Although technically my title at Seamwork is pattern designer, my role is really one part designer, one part art director, one part sewing teacher. This combination of roles puts me right at the beginning and end of the process that ultimately results in the patterns you see each month. Like a human bookend!
---
Becoming a Pattern Designer
Before I jump into the nitty-gritty of how our patterns are designed, I'll share a little about myself. I had always wanted to learn to sew, but I never had a willing teacher. It wasn't until I went to college and took an introduction to apparel construction class that I even touched a sewing machine. I was honestly horrible, and I knew it. But I took every single class I could fit into my schedule from tailoring to couture sewing to swimwear—and even millinery—until my skill set could keep up with my creative vision.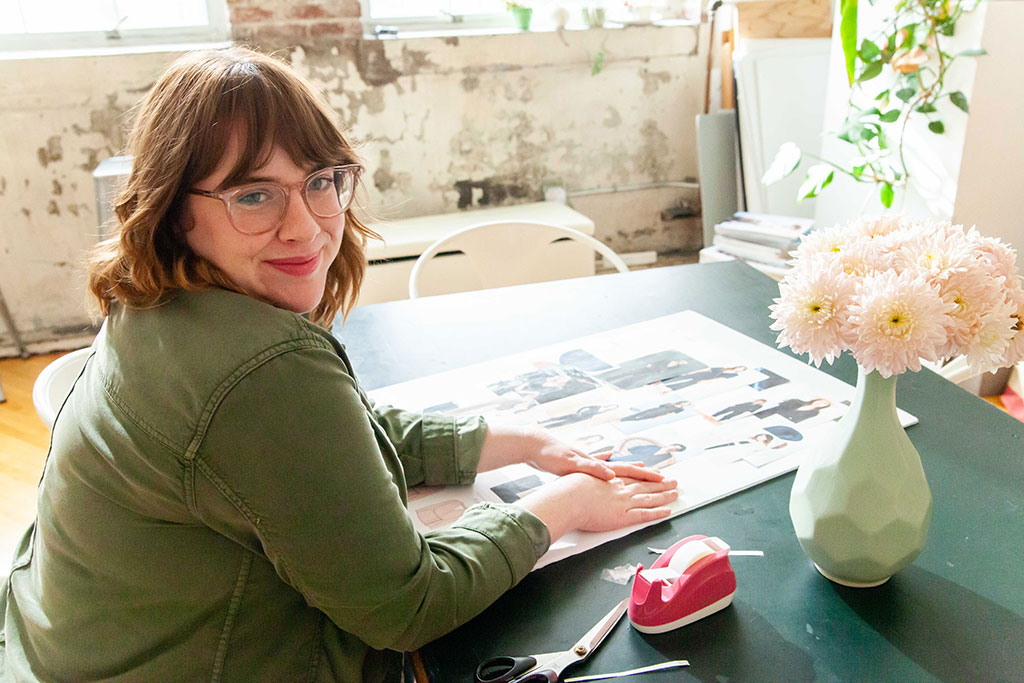 Upon graduating with my BFA in fashion design, I began working in ready to wear. One day, I saw a job listing for a position at a local fabric store and sewing studio. I was unhappy at my job, and something compelled me to take a risk. This risk is what catapulted me into the world of home sewing. Previous to this, I had never sewn with a commercial sewing pattern, let alone an indie sewing pattern. I instantly fell in love with the community and the way that home sewing made creativity something that was accessible to everyone. It is through this job that I began teaching sewing classes and eventually meeting Sarai.
In 2014, when Sarai put out a call for writers for an upcoming digital magazine published by Colette, I submitted an article within 48 hours of the announcement. I didn't know that this would change the course of my career and inspire my move from Los Angeles to Portland. By April 2015, I loaded all of my belongings into my car and drove two days north to start a new job as a writer for Seamwork. In the five years since, I have continued my passion for sewing education by hosting sewalongs, writing articles, editing content, and working on videos. A year and a half ago, my journey came full circle when I got to add pattern design as another layer to my work at Seamwork. I feel so lucky that I get to combine my first love of apparel design with my passion for sewing education.
---
My Job at Seamwork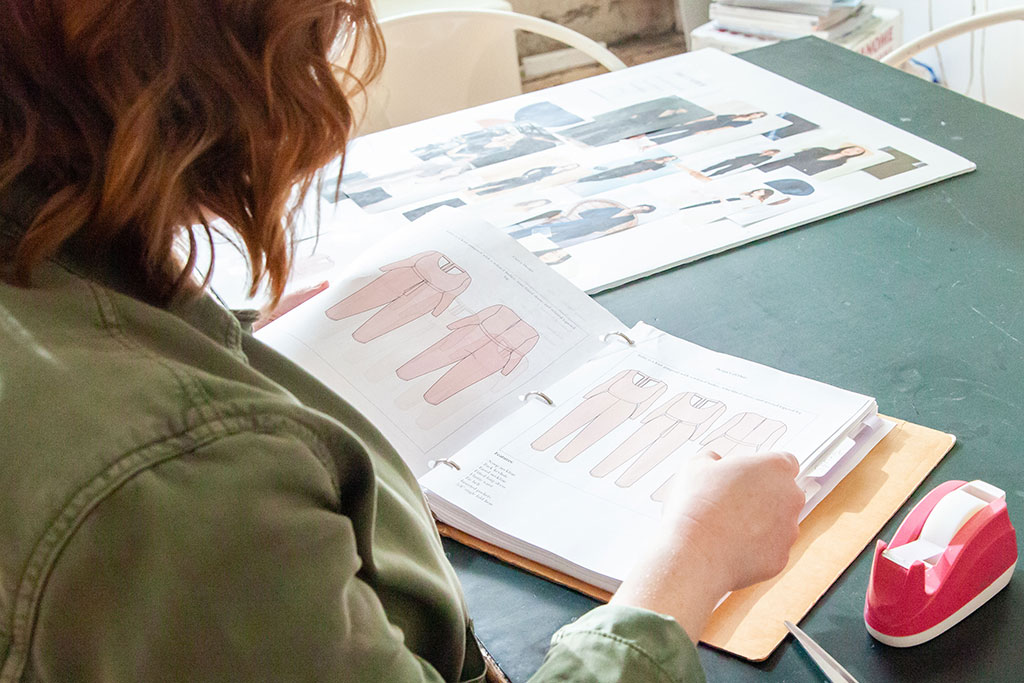 I like to think of my work here at Seamwork as the bookends to the pattern creation process. As the designer of the patterns, I research and develop the concepts from idea to a technical illustration. As the art director, I work to communicate the vision of the pattern's creative potential through the samples and photoshoots. Here is what the process looks like.
It all starts with you!
Before I ever set pencil to paper, I dedicate time to poring through your feedback and requests for patterns. These patterns are for YOU, so it is super important to me that I start there. I also look into what you liked from previous months to determine any patterns and trends.
Give it context
Sewing allows us to defy trends, and I love that. When I look at trends (in both ready to wear, home sewing, and fabric), I like to think of it as giving your feedback context. What kinds of materials are sewists loving? What types of prints are popular? Are there any exciting trends that would be fun teaching opportunities for a pattern? Answering questions like these bring focus to the ideas that are now starting to form.
Concepts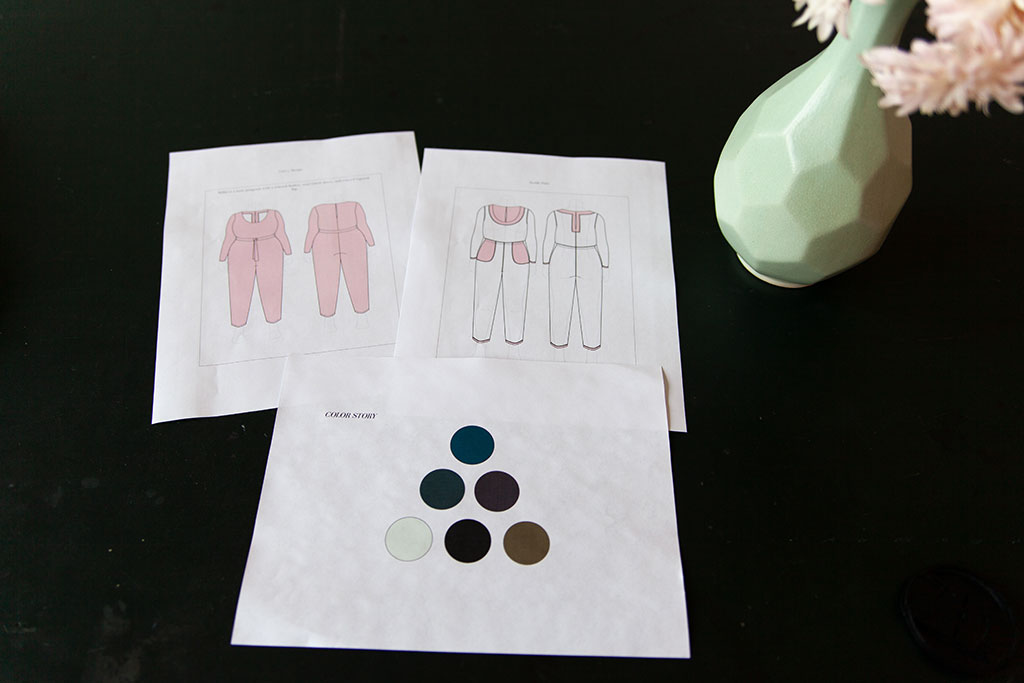 After considering customers and context, I form the creative concepts that act as guiding principles for a set of patterns. This month, for instance, we wanted to create luxe secret pajamas. Something that would be comfortable to wear but could go from relaxed to refined depending on the fabric choice. Once the concepts are defined, I decide on the types of garments we will create to accompany each concept. This helps me to make a balanced set of designs for each season, so we don't end up with no knitwear or too many dresses.
Iterate
Once the concepts are in place, I spend a lot of time iterating. I try to spend at least one whole day drawing options for each month. Then I get a fresh set of eyes on my ideas. Usually, Taylor is my go-to person—she helps me get out of my head, asks questions about fabric or construction, and makes suggestions that usually help me to iterate more. I then narrow down my ideas to about four iterations per design.
Share
After about a month of research, idea development, and iteration, I share my designs with the entire Seamwork team. I love this part of the process. We have such a wide range of skills and expertise, and by discussing and weighing the possibilities, I always walk away with a firm vision of each month, plus even more ideas to explore for things like hacks or member bonuses.
Refine
Following the design presentation, I finalize all of the designs and prepare them to hand off to the pattern team. I create design packs for each design that detail important information like fabric and finishings plus a lot of technical illustrations for them to reference throughout the development process.
Develop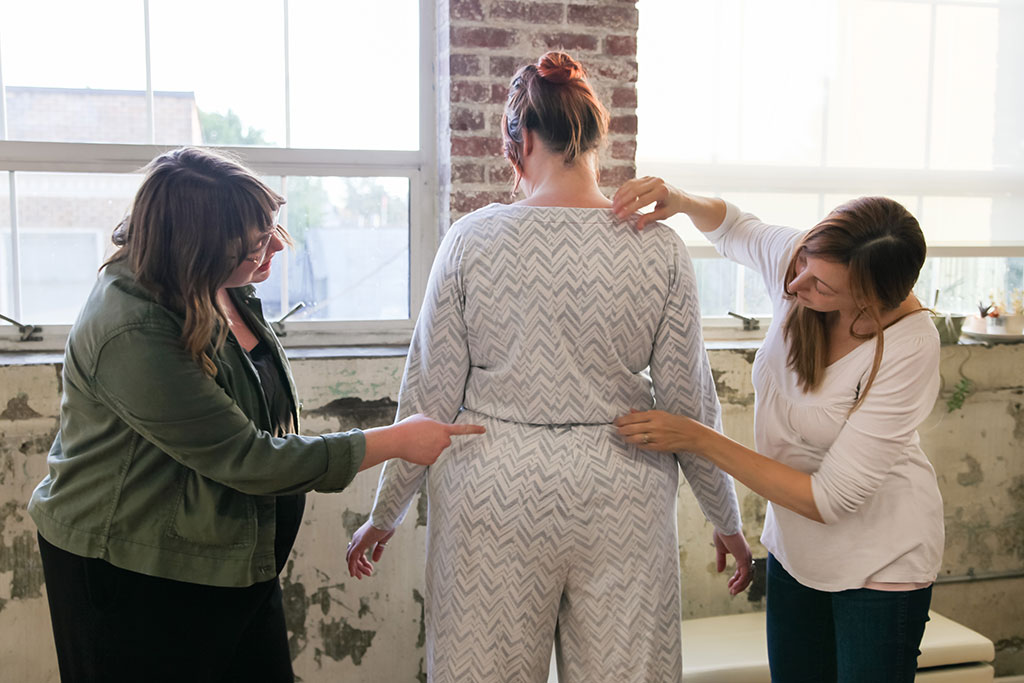 Even though the pattern team takes the reigns during the pattern and instruction development process, I still attend every misses and curvy fitting. I also offer feedback on construction techniques during our various workshops that help us refine the construction of the garments. Even though I have a background in apparel design and development, I find staying closely in tune with the development helps me to make better design decisions in the future. I am also a huge nerd and love going to all the fittings and learning from our expert pattern team.
Present
Once the patterns are fit approved, I begin cultivating ideas for the photoshoot. I always reach back to the initial concept so that there is a sense of continuity that binds everything together. I consider color palette, fabric, mood, model, and compile all of this information into an art direction brief. Once this brief is shared with the creative team, I organize the photoshoot for that month's issue of Seamwork.
Photoshoots are really fun because after seeing a concept on paper and in muslin for months on end, seeing the finished product polished-up reminds you of why you loved the idea in the first place. We try to make our photoshoots a fun, creative environment with music, snacks, and laughter. My theory is, if the models are joyful and comfortable in their clothing, the evidence will be all over the images.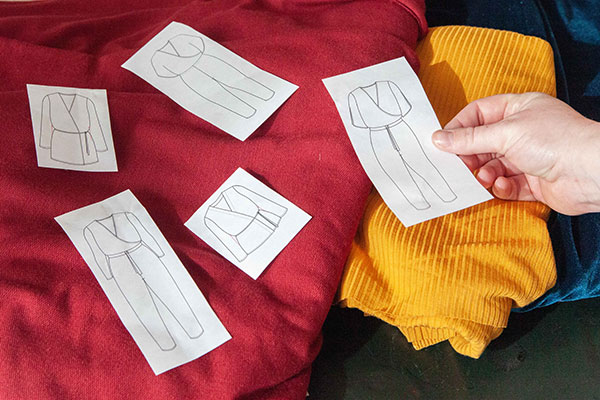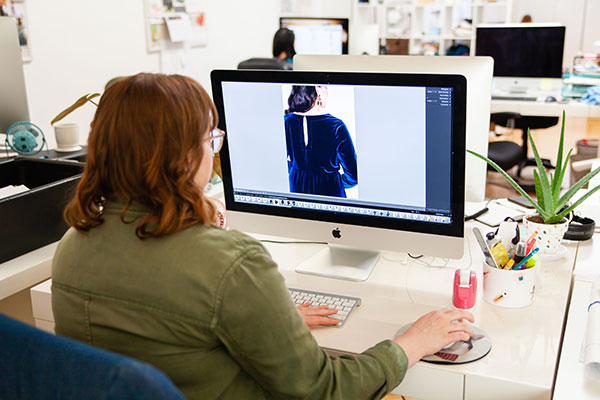 I think that that joy is something we infuse into a lot of our projects here at Seamwork HQ. It is the secret sauce that makes everything better. Whether it is a regular Tuesday spent behind our computer screens creating schedules, to a fun video shoot spent huddled around a sleeve placket, there is a lot of camaraderie, creativity, and laughter that make it all so much better. And ultimately, I hope that is what Seamwork can bring to your sewing table—a little inspiration, a little community, and a whole lot of creativity.
---