When you first started sewing, did you expect so much ironing, organizing, and...laundry? It might be tempting to skip pre-washing your fabric, but I want to show you why it's always worth washing your fabric before you sew. In this Seamwork Lab, I set up an experiment to see what happens when you don't pre-wash fabric.
Keep reading (or watch the video) to find out what happened to my shirts when I skipped the pre-wash. Let me do the experimenting, so you don' thave to take the risk.
The Experiment
I picked out two Seamwork patterns for this test, one for knit fabric and one for woven. I sewed one of each before washing my fabric, and then I tossed them in the wash. Then I sewed one of each after I pre-washed the fabrics. In the end, I compared the two garments to see how much they shrank and if they would still fit me.
The Patterns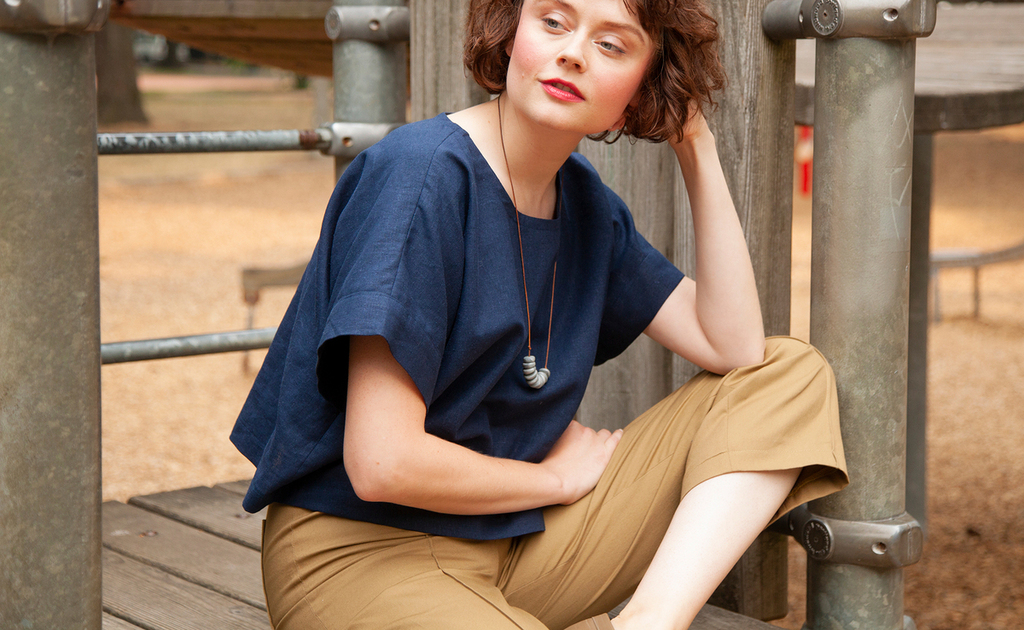 First, I chose the Bo top. It's quick to sew, and the boxy shape will really highlight any shrinkage that happens (you know it's going to shrink).
Next, I picked out the Orlando T-shirt to compare how a woven fabric shrinks to how a knit fabric shrinks. Knits are forgiving, and most knit patterns have negative ease, so they stretch to fit around your body. So if I skip pre-washing, will there be too much negative ease?
The Fabric
For this experiment, I treated myself to some fabric from Blackbird Fabrics because I trust everything that Blackbird carries in their shop. They always label their fabric contents as much as possible and provide clear fabric care instructions with each order. Plus, they just have really nice fabric.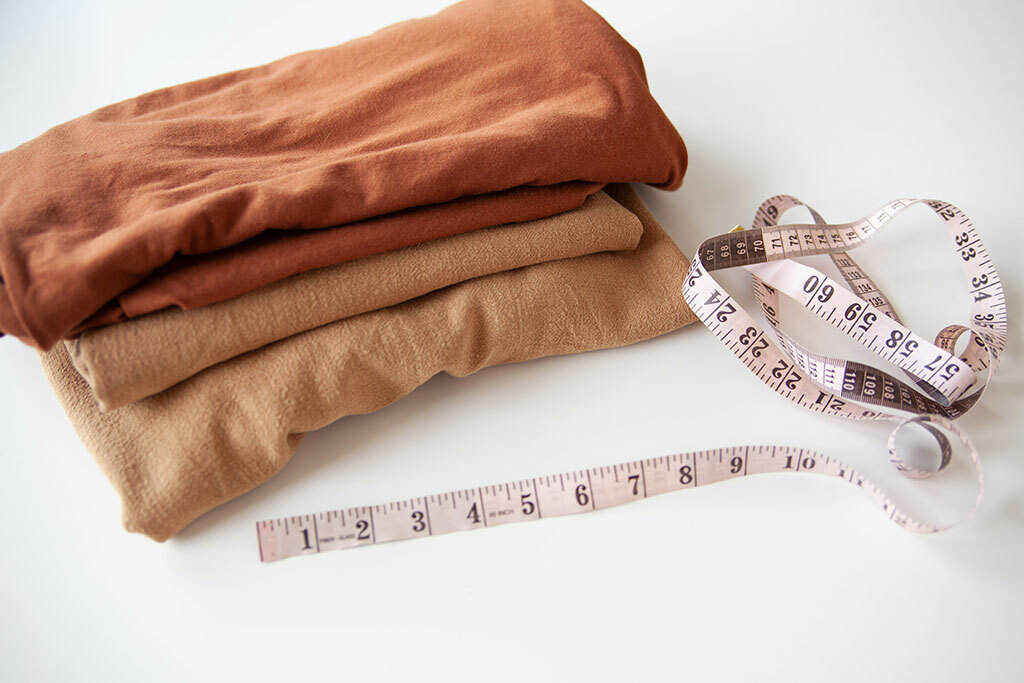 I picked out a 30% linen and 70% viscose blend for the Bo top. I love this fabric! It has a really interesting texture and great drape. However, linen can often shink, and rayon can sometimes be a disaster in the washing machine—so always read the manufacturer's instructions carefully. After I got my order, I didn't really want to risk ruining this fabric, but I'm willing to make the sacrifice to help you out.
I chose a pretty standard jersey knit made from 57.5% cotton, 37% modal, and 5% spandex for the Orlando tee.
The Shrinking Results
As expected, both garments shrank. Here's what happened with the Bo top made in the linen and viscose blend.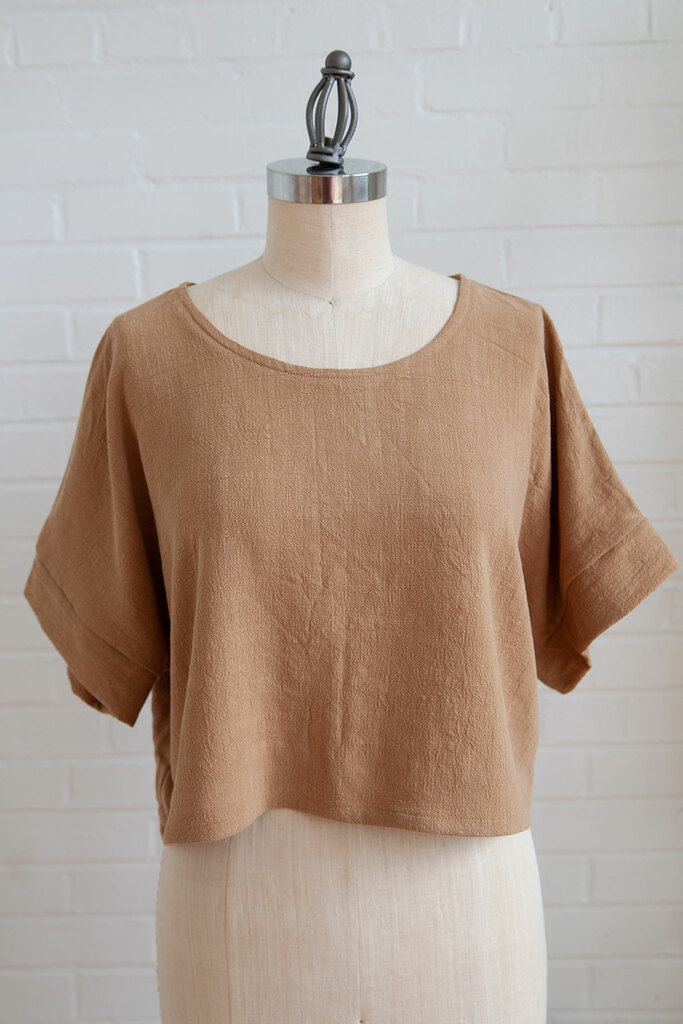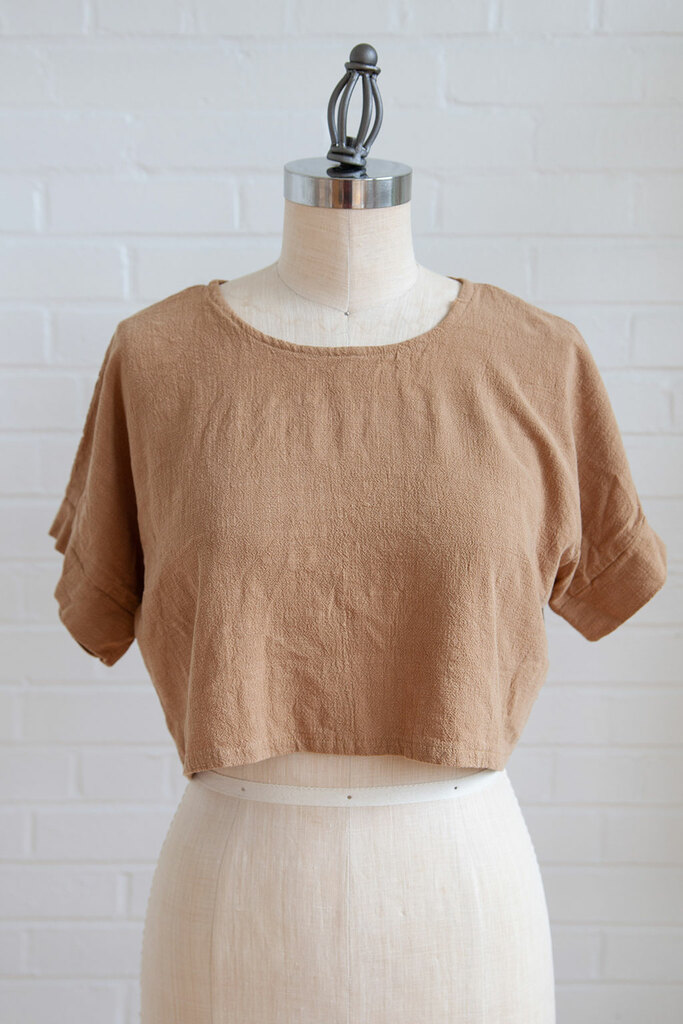 On the left is the sample that I made with pre-washed fabric. It fits great, as the pattern is designed. The Bo top that I made without washing the fabric is on the right. After sewing, I washed it according to the manufacturer's instructions, and it's now the Bo crop top! It shrank two inches in length and width.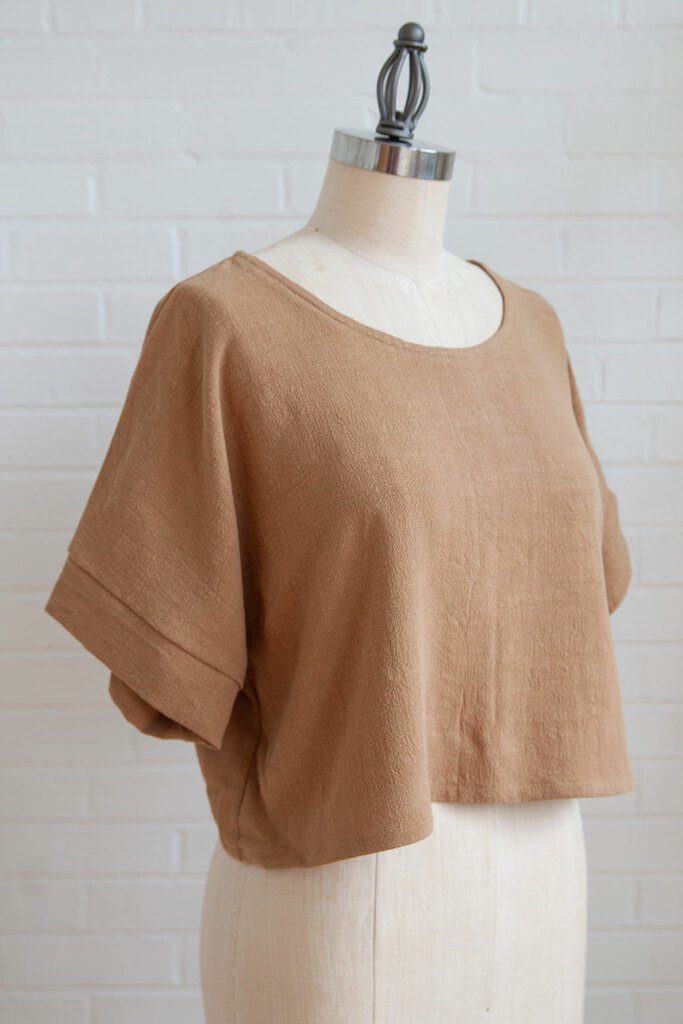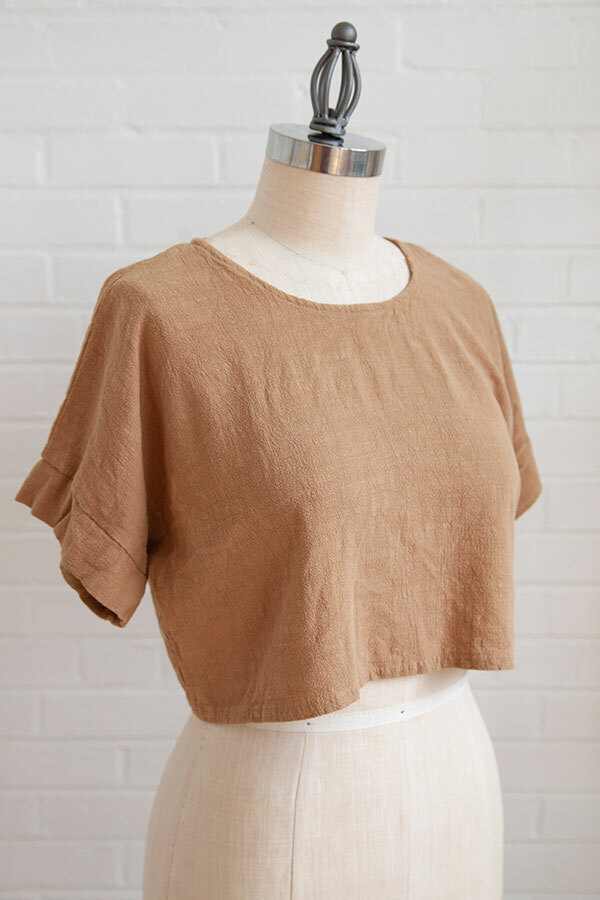 Again, the left is with pre-washing, and the right is without pre-washing. I actually think it looks really cute cropped, but if this shirt didn't have enough design ease, it would have shrunk to be too small for me to wear.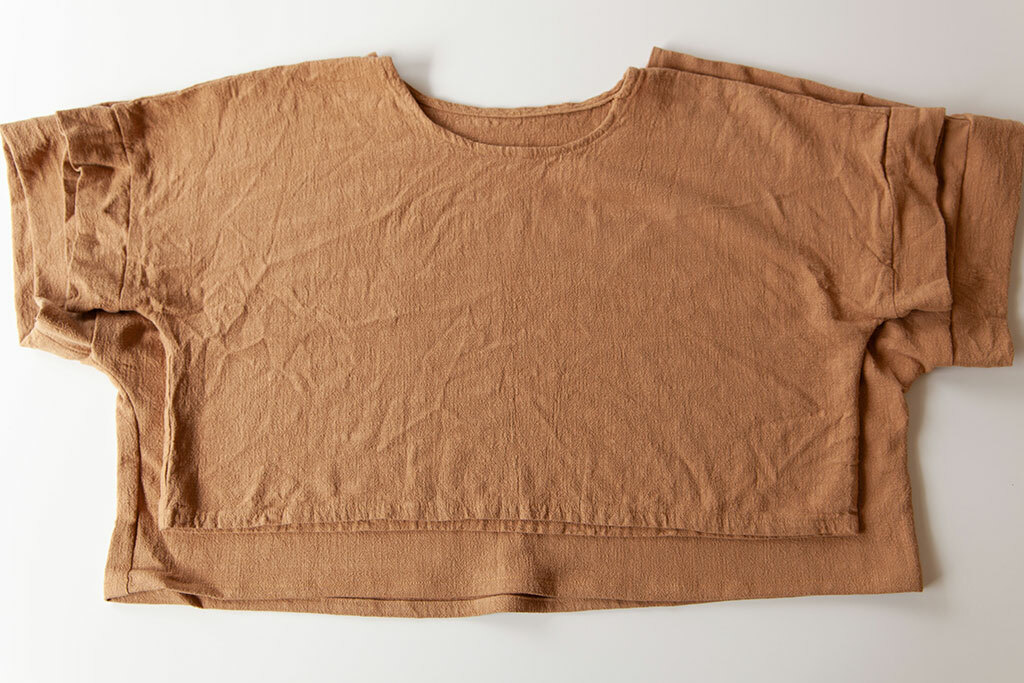 Another cautionary tale from not pre-washing is that the bias binding actually tore away from the neckline in one place. This might have happened because the bias binding shrank after I sewed it into the garment, and the tension with the thread pulled it apart.
So what happens with knit fabrics? Are they more forgiving?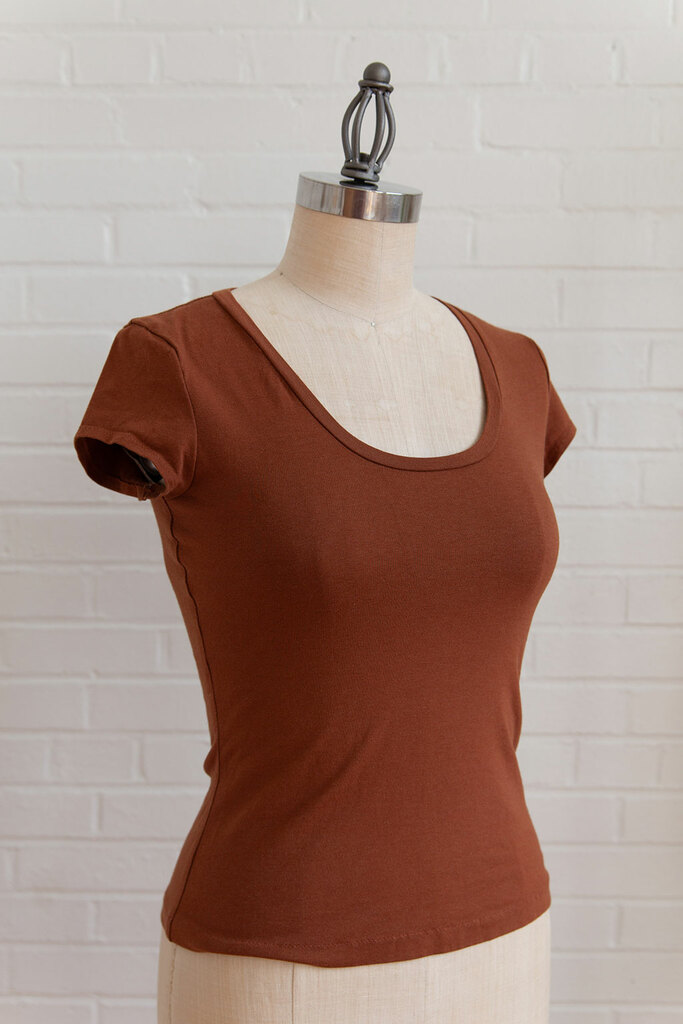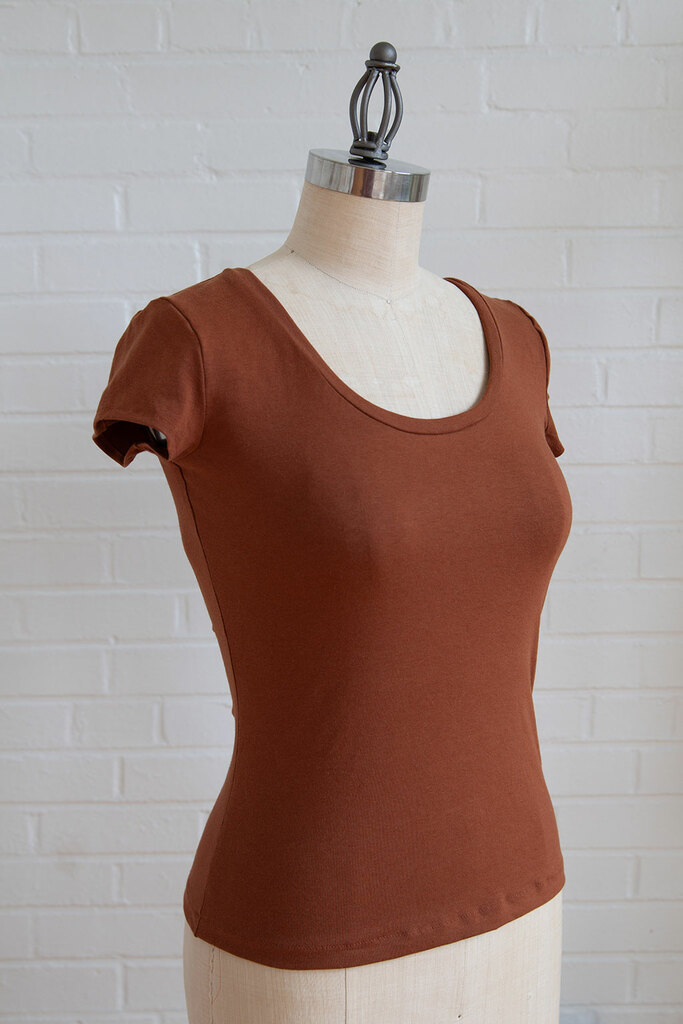 On the left is the Orlando top with pre-washed fabric. On the right is the Orlando top that I sewed without pre-washing the fabric. Unfortunately, it also shrank almost two inches in length, but the width doesn't appear that much different. As you can see, the shirt will still fit without issue, but if the fabric had shrunk any more, it wouldn't fit.
The thing about shrinkage is that you never truly know how much your fabric will shrink. However, if you pre-wash your fabric, you take that danger of shrinkage out of your final garment completely.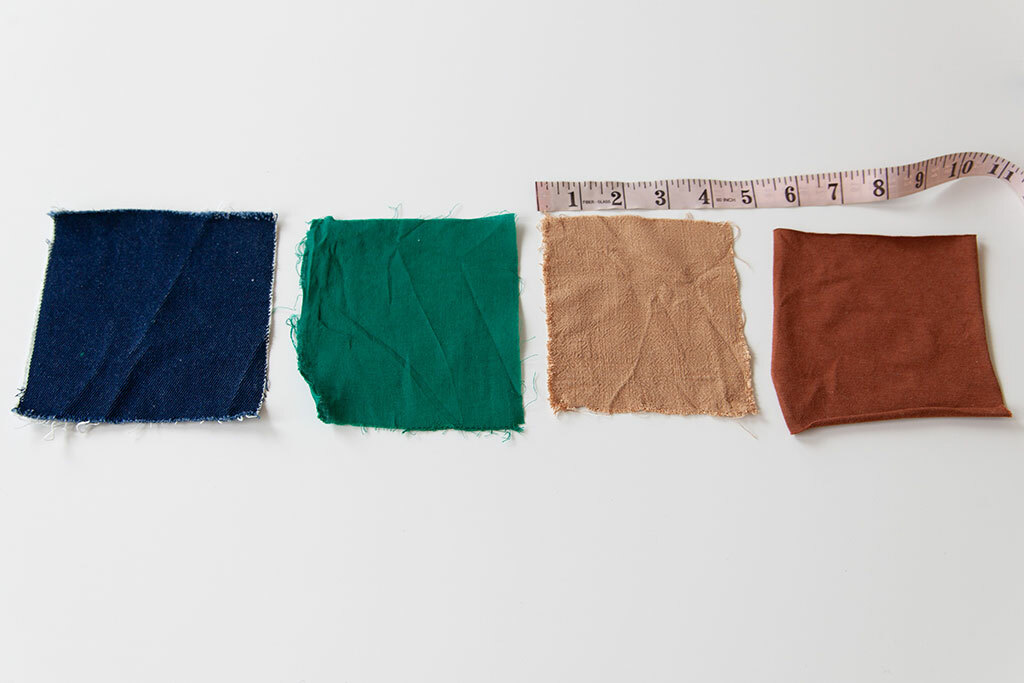 Here's a look at some swatches after washing. I cut them five inches square before washing them.
The denim shrank about 1/8 inch. The lightweight cotton shrank 1/2 inch.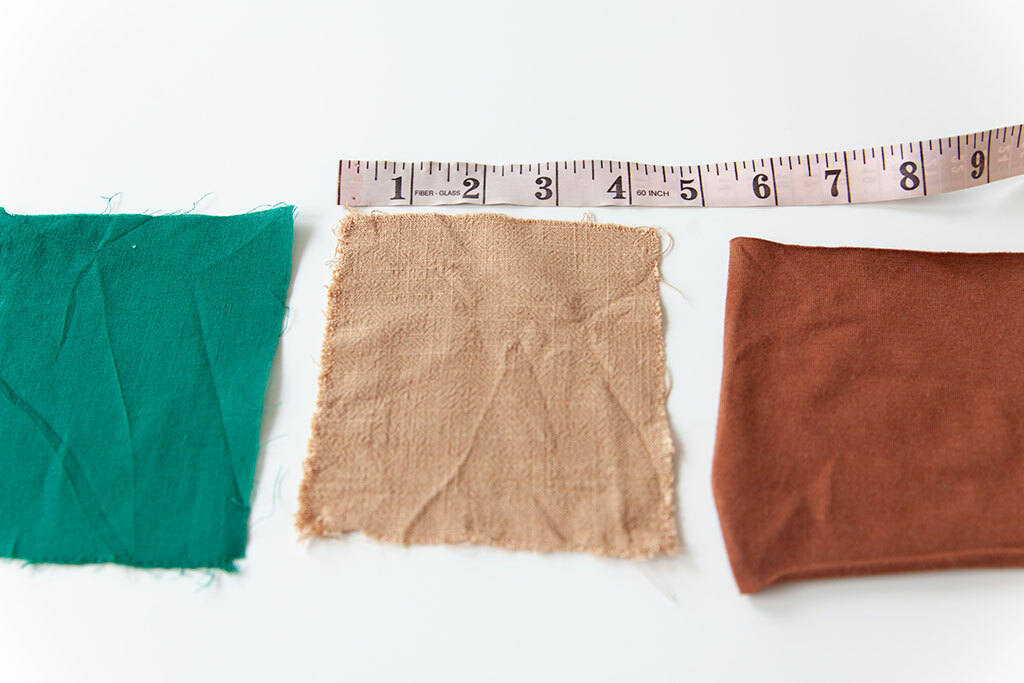 The linen from the Bo top shrank 3/4 inch. The knit fabric I used for Orlando shrank about 1/4 inch.
Lessons Learned



Always, always, always pre-wash. I know it's tempting to skip washing your fabric. I know it's annoying to wait when you really want to cut out your pattern. But the risks aren't worth it unless your fabric forbids washing and can only be dry-cleaned.



Pink, serge, or zigzag. If you're sewing with a woven, spare yourself a headache and finish the raw edges before washing.



Pre-washing also gets rid of excess dye: If you pre-wash your fabric, you can eliminate any excess dye that might get on your fingers or ironing board when you sew your garment.



Fabric is kinda dusty: Even though it comes on neat rolls, fabric often sits in warehouses and gathers dust during transport. Pre-washing your fabric will eliminate any dust or dirt before you sew.


Do you have a sewing experiment you'd like me to do for you? If you're a Seamwork member, post your request on the Community, and we can do the experimenting so that you don't have to.
Join the Conversation
Sign in or become a Seamwork member to comment on this article.