The Problem
Sewing has taken over my life. Evolving from a casual hobby to a near-obsession, a rewarding creative outlet that hijacks my free time and weekends—and I wouldn't have it any other way. And yet, despite my joy, I still experience sewing anxiety. Time is precious, and I don't want to waste it. What do I sew next? Am I going to make another rash decision and end up with something totally unrealistic for my day-to-day life? Something that doesn't match anything else I own, or something that isn't at all my style? Maybe I'll hit the worst jackpot ever and check all three boxes. Or maybe I'll just avoid the question and reorganize my sewing room for the hundredth time.
So much of my anxiety comes from the question of my "core style"...something I'm just now figuring out at 30 years old. And worrying so much about what to sew makes it less likely that I attempt something I've never done before. I was confident in my technical abilities but felt totally lost when it came to pinpointing my style overall. How did I move forward?
Enter Design Your Wardrobe, a chance to tackle my sewing anxiety and clear up this big style question once and for all. Seamwork emailed me a reading and accompanying activity every weekday for three weeks. In the end, I had a concrete plan for a collection.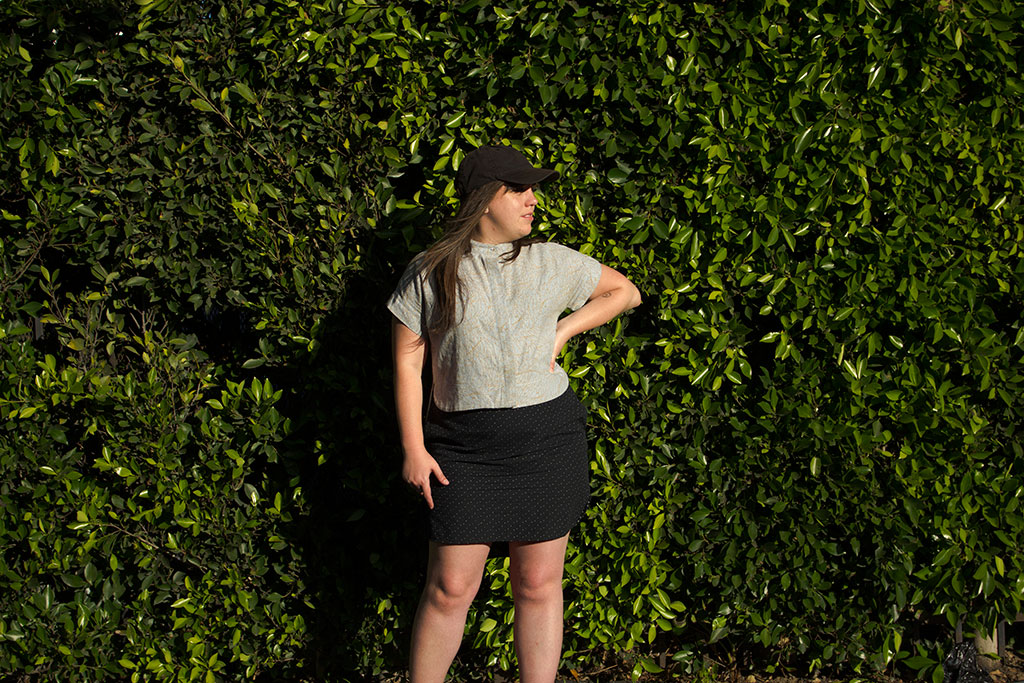 When I started this process, I wanted a few things out of the experience:



A concept of my "core-style."


A coordinating collection that I would actually wear


A plan that would free me of the last-minute, panicked decisions and allow me to push myself to do things I hadn't done before


The Concept
The first stage in the Design Your Wardrobe process is creating the overall concept for the collection. It's easy for me to find inspiration (maybe too easy), so the real challenge lies in inspecting and focusing the many influences. Just take a look at my Pinterest board if you want to see what I was working with.
The wildly inconsistent collection features: Kristen Stewart's boyfriend-style distressed jeans, the flawless white caftan Meryl Streep wore in The Post, crop tops, overalls, chambray, stretch mesh, hand-stitched embroidery, short corduroy skirts, paper bag waists, striped linen dresses, and men's button-ups.
On day three, this chaotic approach led me to my first roadblock. It was time to look at the commonalities in my inspiration board and figure out what to name my collection. That anxiety was back. This felt like a huge decision—I was defining my entire personal style, after all. Design Your Wardrobe recommends a 2-3 word name, but in the interest of covering everything, I landed on: Classic Rumpled Feminine Tomboy.



Classic: Classic pieces like men's style button-ups, T-shirts, and jeans



Rumpled: Clothes that have a more relaxed fit. Nothing too tight or clinging.



Feminine: Sprinkles of femininity including florals, skirts, and dresses.



Tomboy: Much of the collection should have an androgynous quality.


It's a clunky phrase, but it felt mostly right, and my goal was to keep moving. I had clothes to sew.
The Projects
Once I moved on to projects, I quickly decided my collection would need to be appropriate for both work and my everyday social life. Luckily for me, there's quite a bit of overlap between the two, and Design Your Wardrobe already had me consider what criteria I wanted for each look. When deciding what the criteria would be, I carefully considered: comfort, feeling, appropriateness, shape, climate, and mood. This encouraged me to make my own, more specific considerations:


Machine washable


Layers easily


Needs front pockets. Must be in-seam or slash pockets.


Can go to the bathroom easily


Can wear with a backpack


Skirts and dresses should be compatible with tights or bike shorts (chub rub is THE WORST)


High-waisted


I found it useful to return to these criteria each time I was deciding on full looks or individual pieces to add to the collection.
As a non-artist, when it came time to plan the looks and specific projects, I was very grateful for the technical flats and croquis that are included in Design Your Wardrobe, as they allowed me to trace out some rough estimations rather than trying my hand at sketching.
The real saving grace throughout the process was the individual project sheets. Each sheet included the pattern, a swatch of the fabric, any additional supplies, customizations required to meet my predetermined criteria, and just-for-fun customizations. Design Your Wardrobe's organizational tools let me stay focused and push projects forward, even though every garment I made had some customization.
After I had finished the project plans for each of the garments, I used the project plan sheets to create a sewing queue, which I kept in a binder near my sewing area. Each time I finished a garment, I would move that project sheet to the back of the list.
I did it! I'd out planned my anxiety.
The Making
Over the next few months, I finished the collection piece by piece. My next project was already decided on, and if I wasn't in the mood to sew what was next in the queue, I would simply shift the order. Gone were the days of paralyzation over deciding what to sew next. And gone were the days of forgetting which pattern I wanted to use with which fabric, or what customizations I wanted to add to a particular project. I got to focus on what I really love in the first place—sewing. Another unintended (but great) consequence of having such a regimented plan was that I found myself absentmindedly buying fabric and patterns far less frequently!
"I did it! I out planned my anxiety."
The Collection
In the end, I came away with this fabulous eight-look collection.
Look 01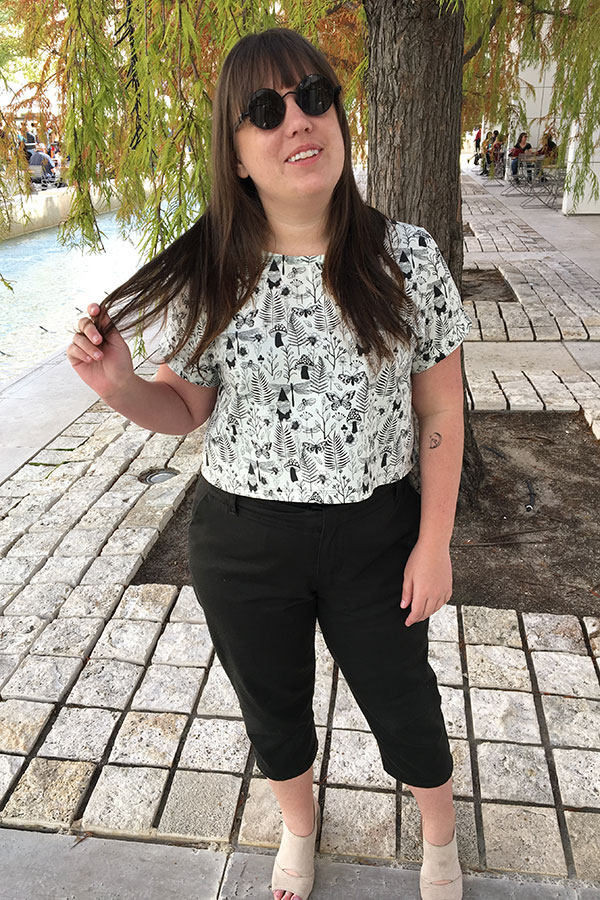 Look 02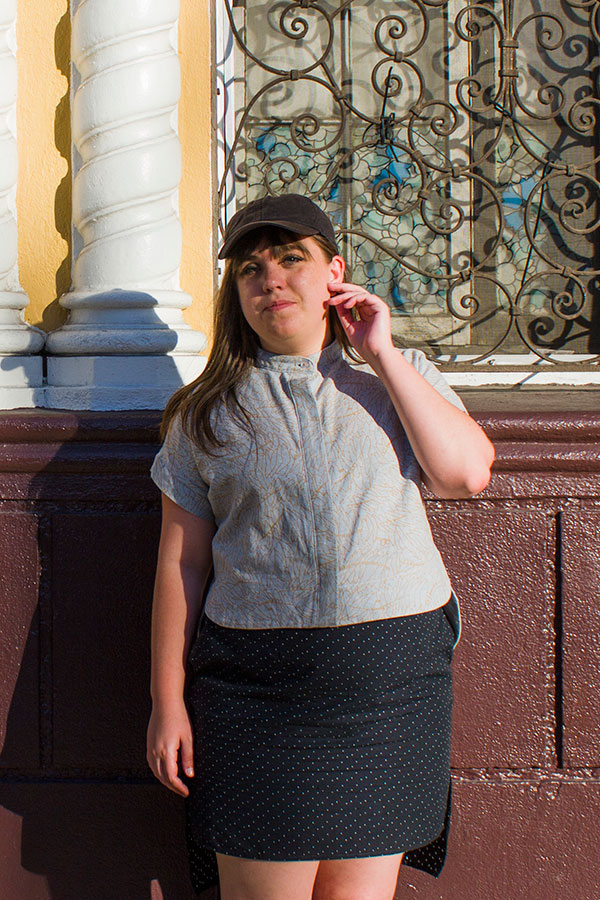 Look 03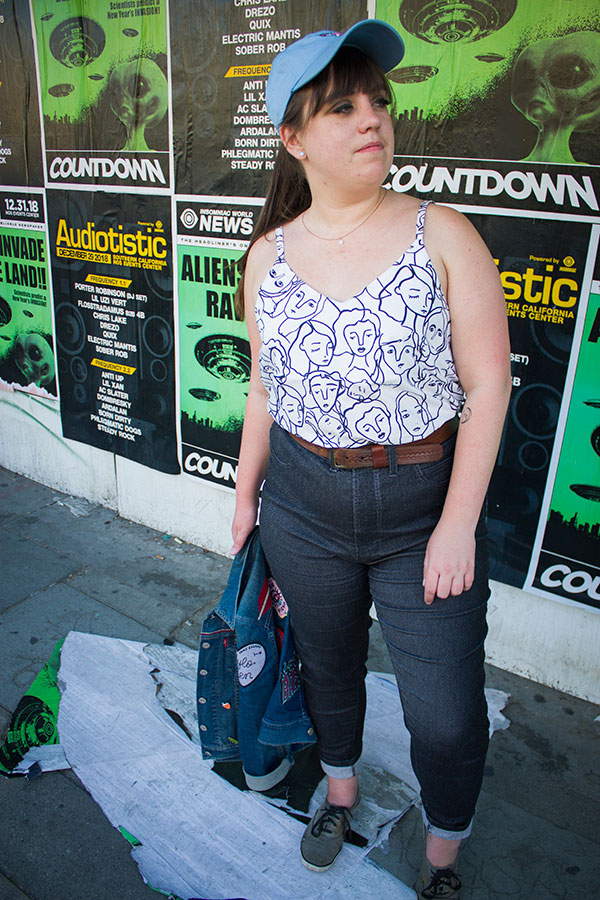 Look 04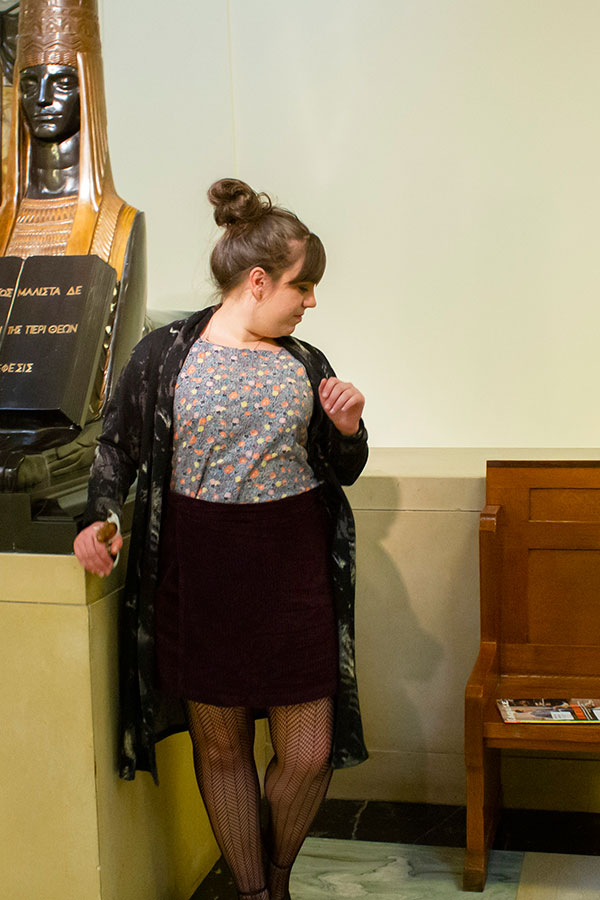 Look 05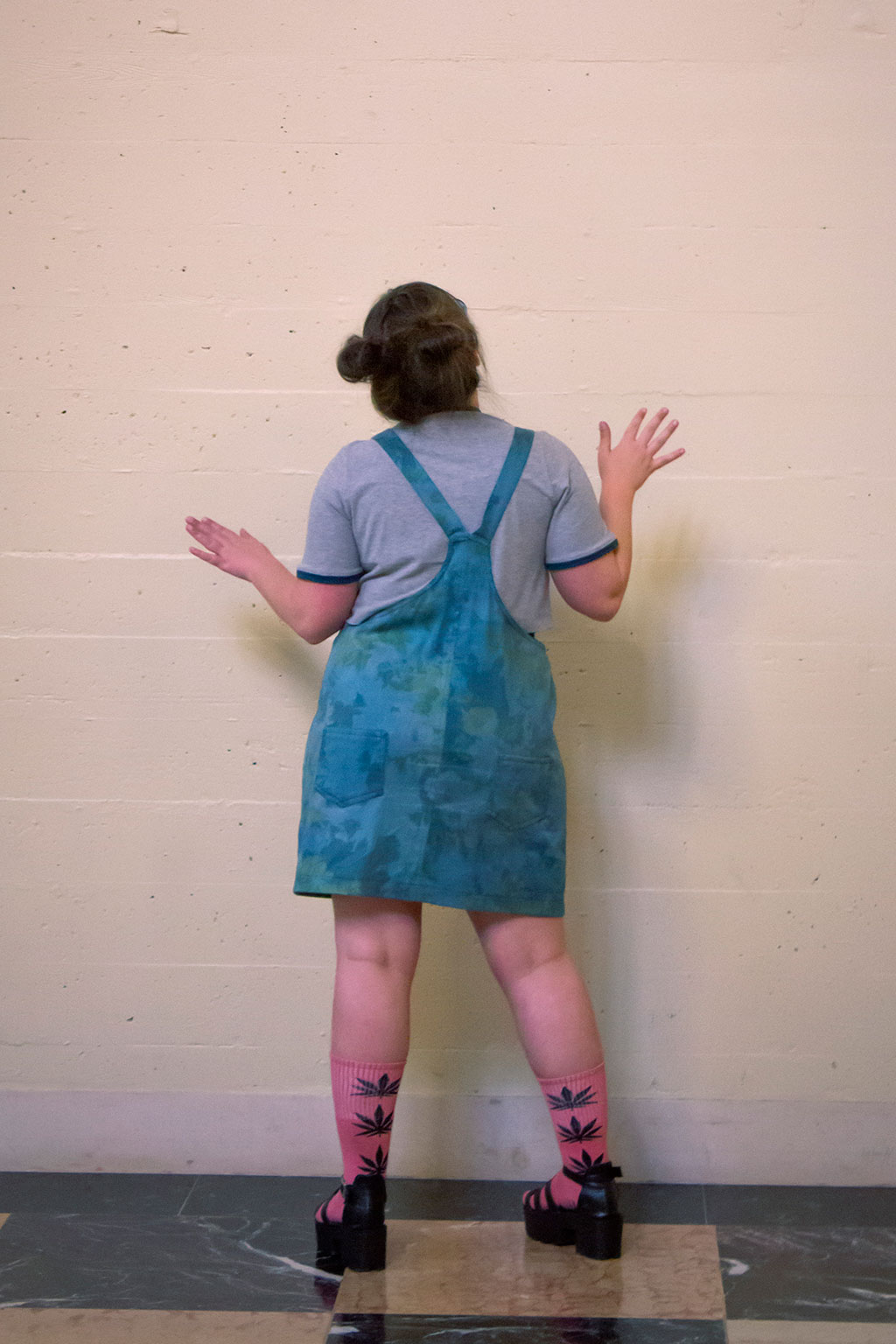 Look 06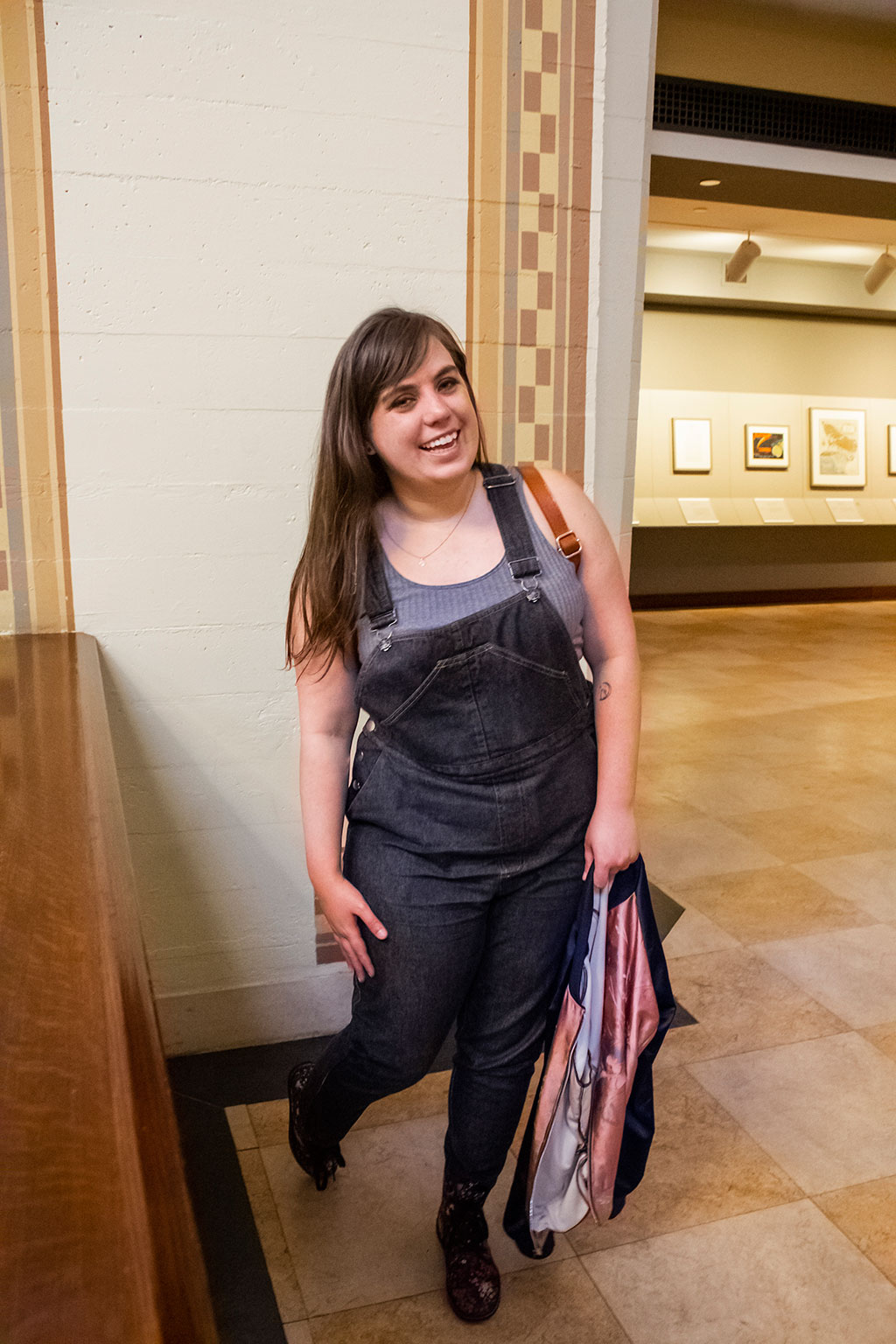 Look 07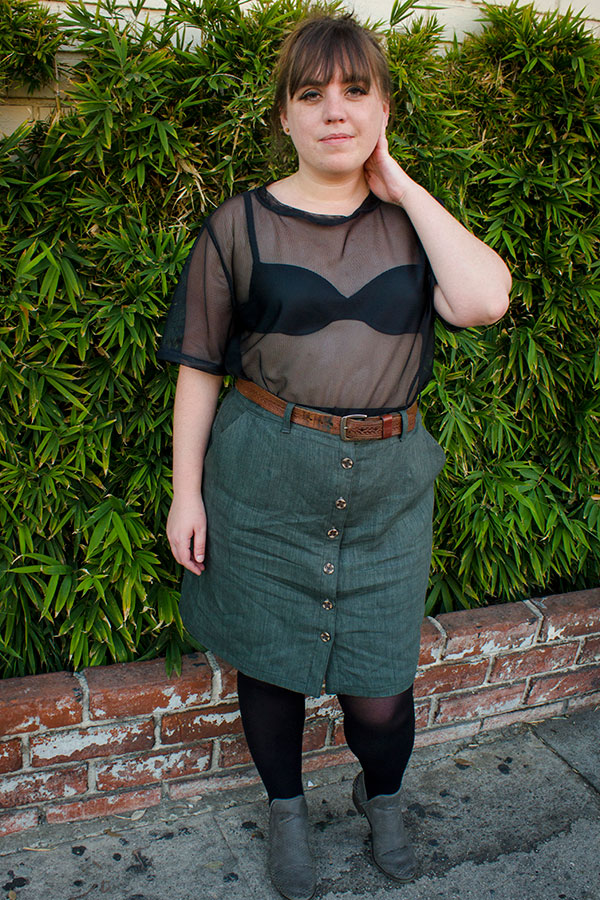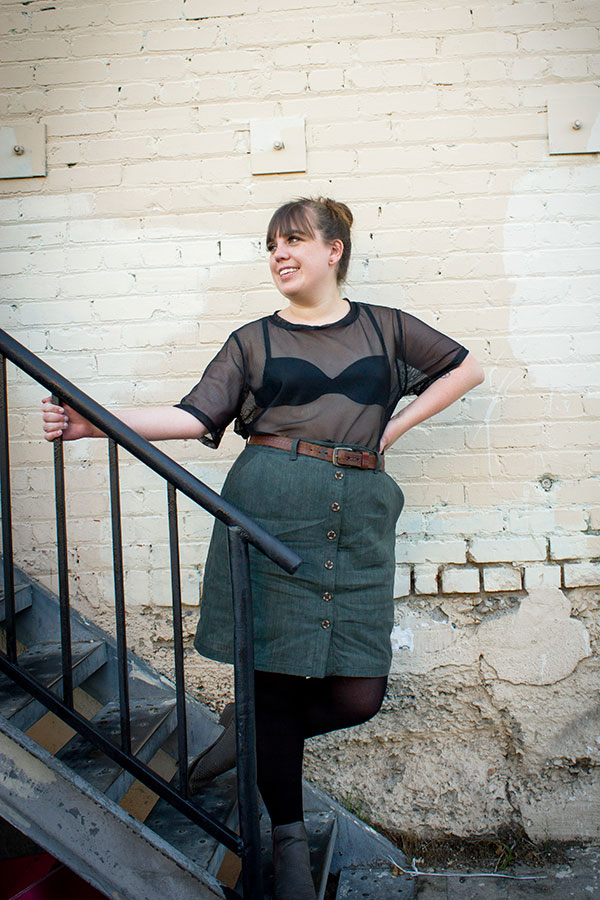 Look 08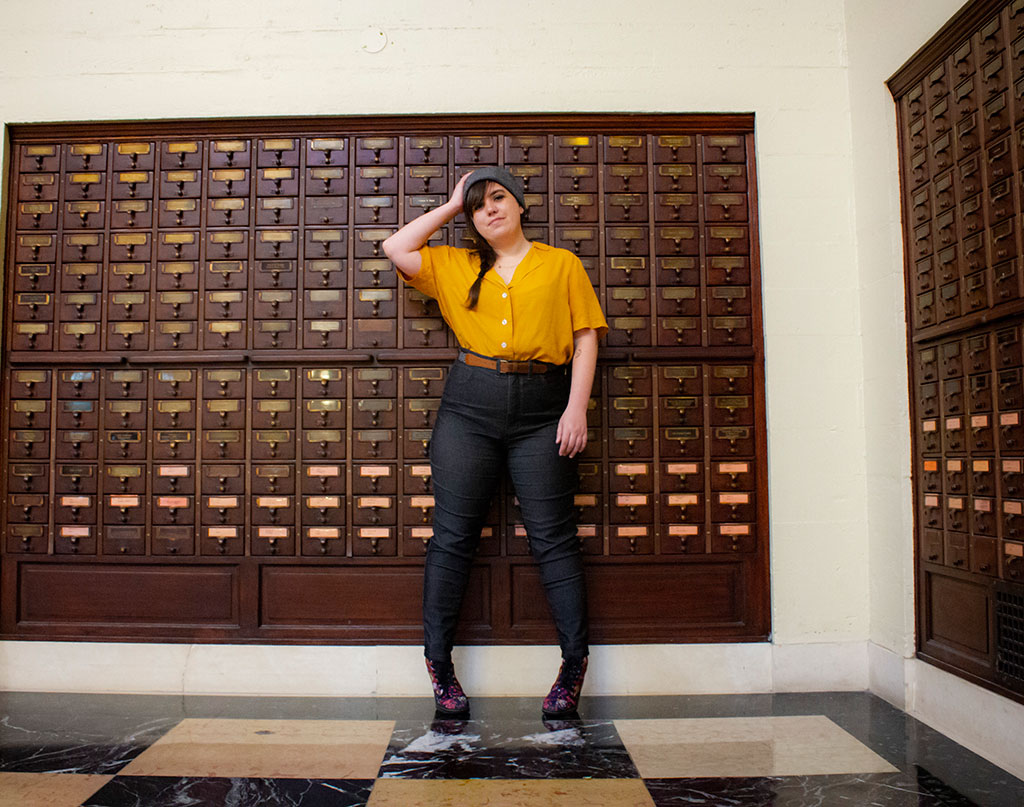 The Takeaways & Next Time
So was it worth it? Did I accomplish what I set out to? Mostly. Two of the three goals I set for myself were an unmitigated successes:
1. I created a collection of clothes that work well together that I can also wear on a day-to-day basis.
2. I followed my plans instead of wasting time deciding what to make or sewing something that ultimately wasn't going to work out.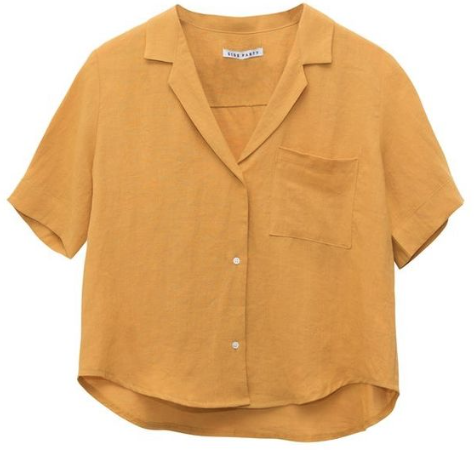 Planning ahead did indeed give me opportunities to try things I've never done before. For example, I tried my hand at dyeing fabric with the Cleo jumper and used a dark green color to create an overdyed, subtle floral print.
I replaced what was a zipper closure on the Jenny overalls with side buttons.
The customization I'm proudest of is my version of the Natalie shirt. Using my Pinterest board as inspiration, I started with the Natalie shirt and widened it for a boxier look, and added a yoke and pleat to the back of the shirt. I had to make two test versions before I sewed the final, but I knew what I wanted. With a plan and patience, I was able to create the garment of my dreams. It felt like a superpower.
When I think about the third goal, "Having a concept of my core-style," I don't feel as accomplished. Then again, I don't even think I delivered on the original concept of the collection with my Classic Rumpled Feminine Tomboy theme. But to be totally honest, I am okay with this. I'm okay liking what I like and letting my "core-style" include a wide variety of inspirations.
Sign-ups for the Fall/Winter 2019 Design Your Wardrobe party are open until August 11th, and the series kicks off on August 12th. You can sign up here.
And Seamwork members can always participate in the self-guided Design Your Wardrobe program by logging in here.
And after all, when I first went through each of the exercises, I figured that as a person with ADHD, it'd be a bit of a miracle if I finished the Design Your Wardrobe collection even once. My instinct was to squeeze absolutely everything into this one collection, which was a bit much to expect out of my first attempt.
Although I didn't meet all my goals the first time around, the planning process was so valuable that I'm already in the middle of doing a second collection using the Design Your Wardrobe method. I felt encouraged to branch out into a new, smaller context with a loungewear set, and so far it's gone even better this time around. My central theme or story is even more apparent—Indulgent Cool. Best of all, it's much harder to be anxious when you know that if an idea doesn't fit in this collection... there's always the next.
Learn more about Design Your Wardrobe!
Join the Conversation
Sign in or become a Seamwork member to comment on this article.