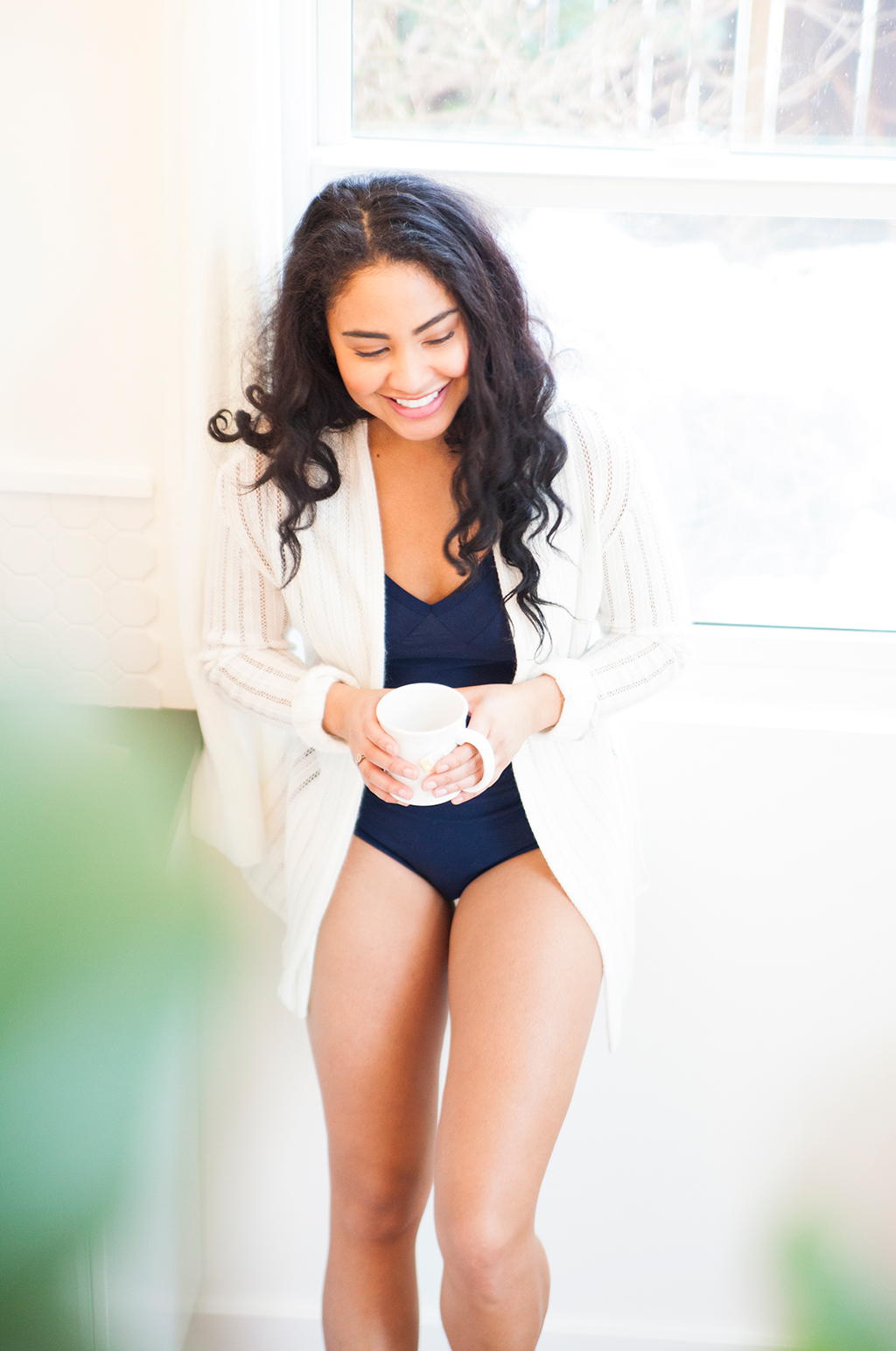 Almost a decade ago I started dyeing my hair red, and it completely changed my relationship with my body.
During my teen years, I always felt like I was the girl with the big chest. The rest of my appearance was ordinary, but a G cup size on a nearly 5'3" frame stands out. Nobody wants to be remembered for their physical traits alone.
One day, I mentioned to my best friend, Rachel, that I had always wanted to dye my hair red. Being the good friend that she is, she insisted that I just do it. Next thing I knew, we were standing in the aisle of a drug store staring at red hair dye. We perused the boxes, which all featured various uncreative names like cinnamon and medium mahogany. After an hour of indecision, I finally decided on a color, and we went back to Rachel's apartment to dye my hair.
I sat in Rachel's bathroom as she patiently painted my hair from root to tip. I marinated for the recommended time and finally washed my hair to reveal its new color.
I was completely smitten. It was as if red was the color that was always meant to grow out of my head. I felt transformed and emboldened; it was a turning point for my personal style and my confidence. Suddenly, I felt comfortable wearing colors I wouldn't have worn before, or trying silhouettes I had previously avoided.
The eye-catching nature of red hair made it impossible to hide anymore, so I simply did not try to. Why not wear bright pink? Or a figure-hugging sweater set? Suddenly, I felt like my personal style and trademark red hair became my calling card—instead of an ample bosom.
From that point on, I embraced my natural silhouette and worked with what I had, rather than trying to work around it. Naturally, over the last decade, my personal style has evolved, and my hair color has also made brief departures from red, but I always seem to find my way back to my boxed-dyed roots.
In this issue of Seamwork, we explore the silhouette and its power to influence trends or change personal style. In From Bombshell to Bralette, Betsy Blodgett shares the fascinating history of the bra. Take a look behind the scenes of a woman-run lingerie company in this month's Professional Profile. And learn to embrace personal style shifts in New Silhouette, New You, by Jessica Yen.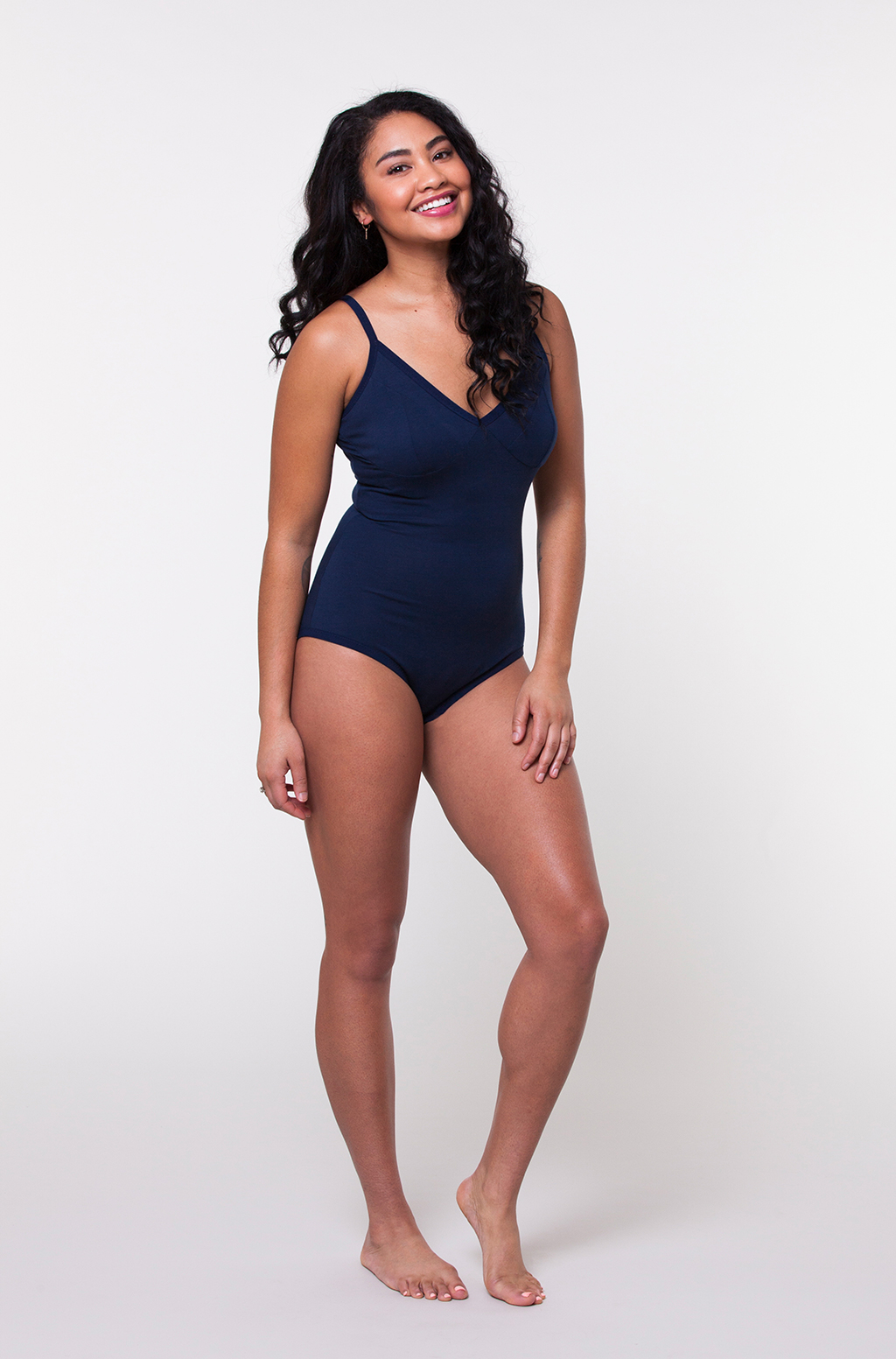 This month's patterns are layerable foundation pieces that can be easily customized and styled for any wardrobe. Ariane is a lovely bodysuit that, when sewn in lace, becomes a unique addition to your lingerie drawer. When made in a luxurious nude rayon knit, it becomes an indispensable layering piece, perfect under sheer blouses and sweaters.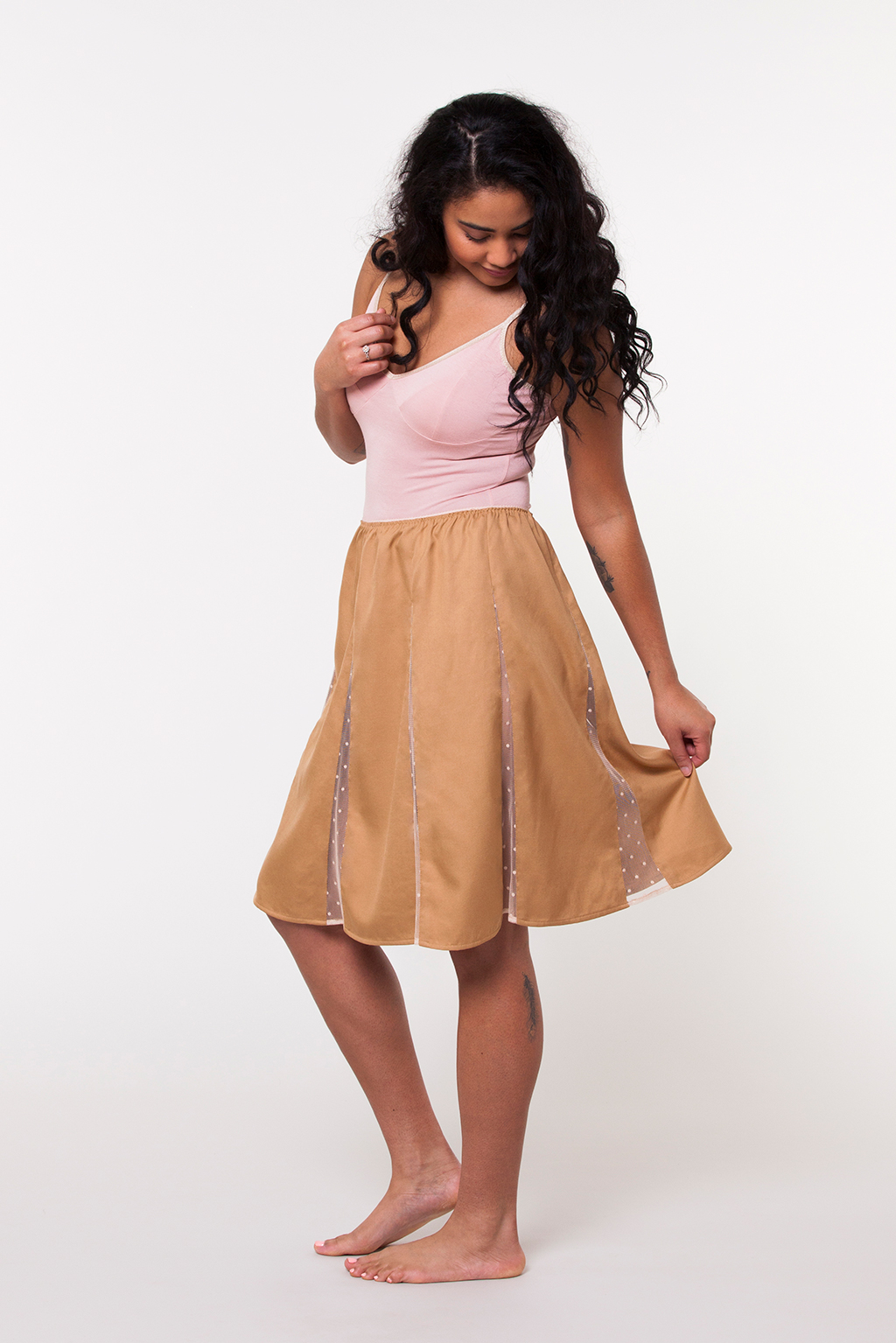 Eliza is a half slip that features playful godets and a comfortable elastic waist. In Block Paper Scissors we walk you through three different customizations for Eliza that you can mix and match to create a unique skirt or half slip. Learn to draft a waistband and finish the skirt with an invisible side seam zipper, remove the godet panels, and create a scalloped hem. Whether you create a luxurious silk slip or a practical a-line skirt, Eliza is ripe with opportunities for customization.
This month, I hope you give yourself permission to try something new, whether it is a fabric you have never sewn with, a daring silhouette, or a new hair color. You might be pleasantly surprised by the outcome.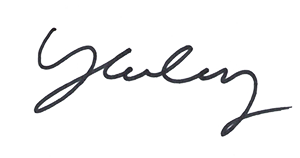 Haley Glenn
Editor and Sewing Maven