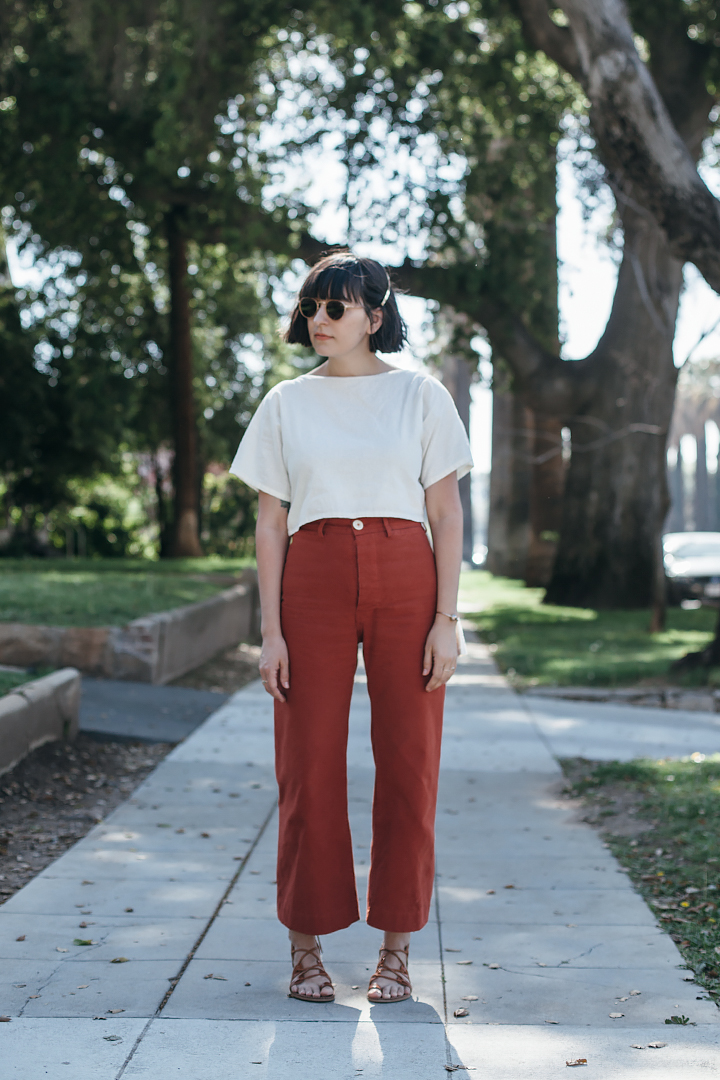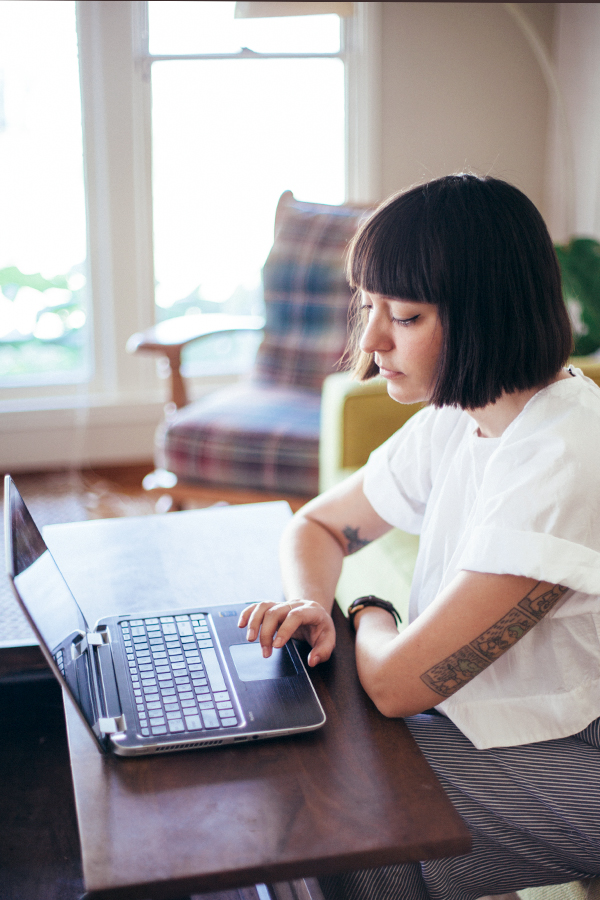 Do you remember what fashion felt like before there were fashion blogs? When bloggers weren't known by name, and Instagram had not yet changed the way that trends are revealed and shared?
As blogging became more accessible, fashion bloggers quickly bridged high fashion and everyday life, street style challenged couture spreads, and readers turned to their favorite blogs rather than their favorite magazines. For a while, fashion and lifestyle blogs were fresh, innovative, and inspiring. Now, things have changed.
Although it might feel like fashion and lifestyle blogs are so commonplace that they are obsolete, the creatives behind these blogs are still more involved with fashion than the average consumer. They need to have a sharper attention to detail to catch—or rather, predict—trends, they need to watch their step and stay original, which might mean avoiding these very same trends, and they need stay true to themselves, lest they become unrelatable. Sometimes, they also need to move beyond fashion.
Erin Perez Hagstrom is the woman behind calivintage. Her bio on her website starts, "Once upon a time, I was a fashion blogger..." and her keen sense of style and knack for sharp photography helped her rise to the forefront of inspirational fashion blogs.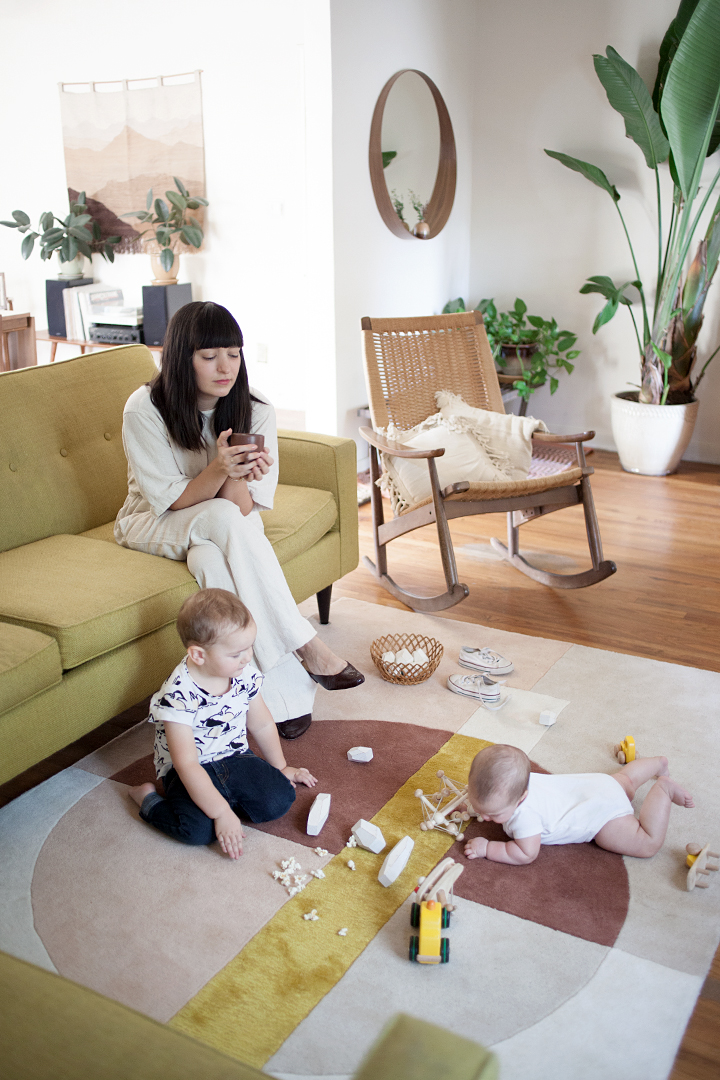 Erin in her 1920s home, with her two children.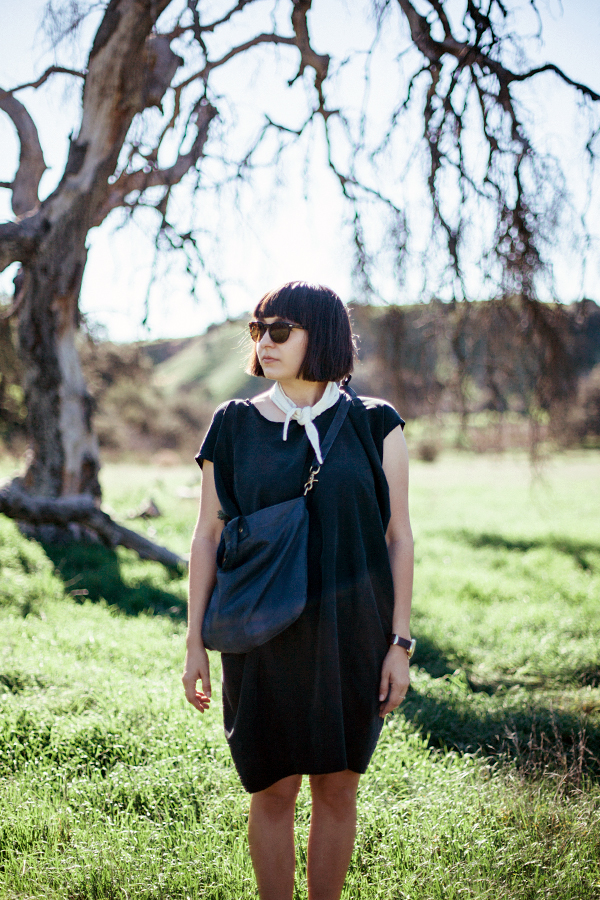 Since her blog started—over eight years ago—Erin has grown her business to include vintage retail, regular collaborations with other brands, and she is currently documenting the renovation of her 1920s home, all while running an engaging at-home Montessori learning environment for her two little ones.
Despite the rising competition and dramatic changes in the landscape of fashion and lifestyle blogs over the years, Erin still maintains a special place for herself and her brand. She's managed to keep her presence fresh and useful, tending to a healthy balance of privacy as she provides a peek into her projects and daily life.
We chatted with Erin to talk about personal style, vintage clothing, home decor, and the triumphs and pitfalls of blogging, to get a sense of how things are—and how things were—with calivintage.
Erin wearing margu, designs that feature feminine, vintage-inspired womenswear.
What is the biggest joy you get from a well-curated wardrobe? How do you seek this joy with the clothes you choose?
Quality is my number one thing at the moment. It hasn't always been that way, but I think it's just the culmination of years of blogging and working in the fashion industry and having met a lot of designers and worn a lot of clothes. I have learned so much about what it takes to make a garment, good or bad. It's not easy to make a high-quality garment with a nice textile. There are just so many challenges within the industry. So when I pull on, say, a pair of Kamm pants, I really appreciate the work that went into them. Once I find something like that, I don't really care what anyone else thinks. It's just my personal joy.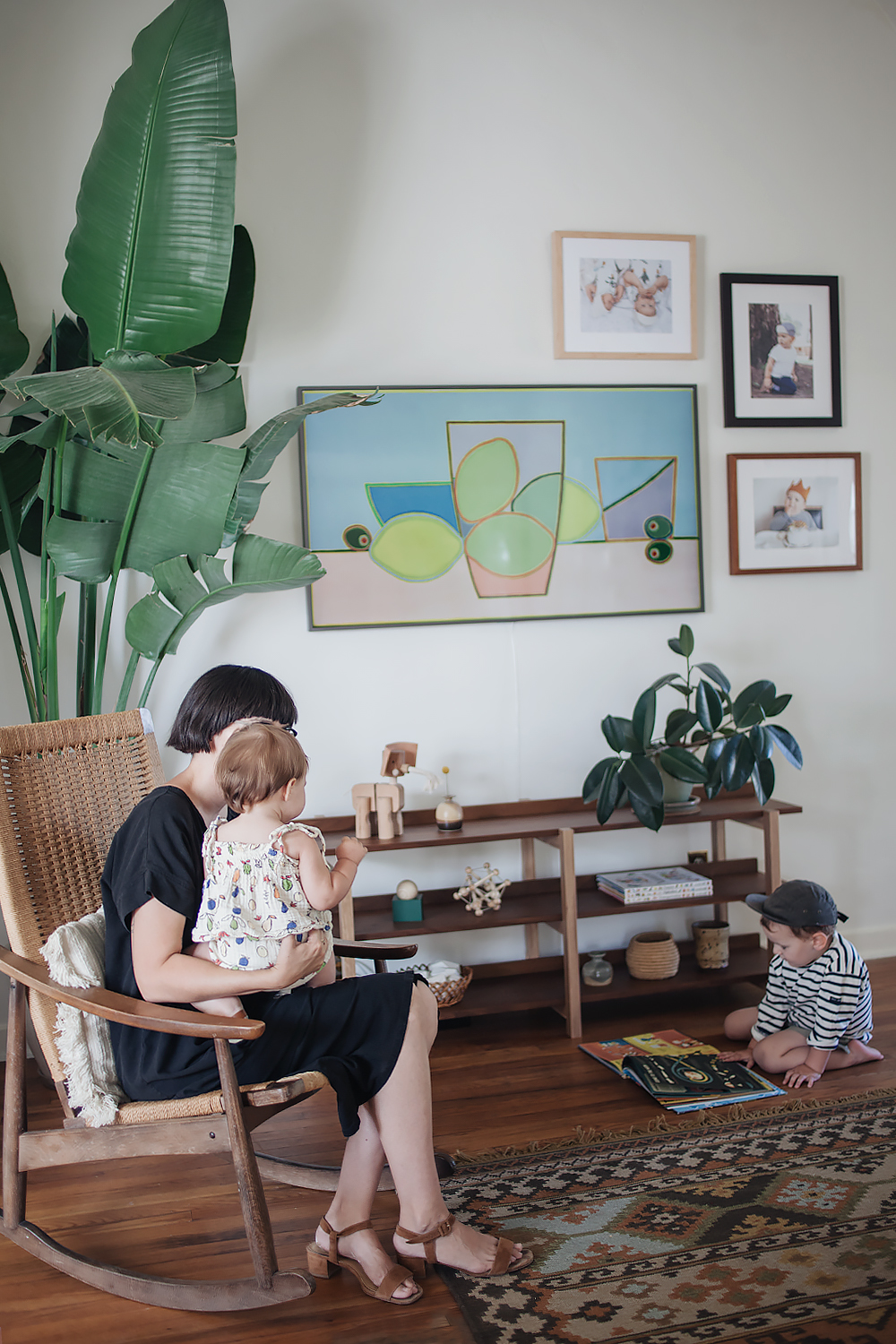 You seem to have color palettes down pat. What advice do you have for choosing the best colors to wear? How do you keep your colors feeling fresh?
Well, thank you! I think it just has to do with knowing what works and what's comfortable for you. I know what colors make me feel best, so I'm just naturally drawn to them. I also think that as a blogger, I have all of these photos of my outfits over the years to look back on. Sometimes I cringe at what I was wearing, but it's good to have a healthy bit of critique. I think it helps me to evolve and find what I truly like, colorwise and stylewise. So I guess it's just that balance between experimentation and your own personal comfort.
How do you feel about trends, specifically with clothing and home décor?
To be honest, it's a love-hate relationship. I'm so interested in clothing and décor that there's no way I can completely ignore the trends. But I also get so overwhelmed if I try to keep up. Things change so quickly and if you get caught up wanting all the new trends, you'll end up frustrated and disappointed. So I try really hard to resist the lure of shiny new things and instead try to focus on what I really love and what stands the test of time, regardless of whether it's the trendy thing at the time.
How does your personal style influence your home décor choices?
With my personal style, even if it's usually pretty simple, I actually spend a lot of time cultivating it, thinking about my influences, and just honing-in on what I want and what I like. The same goes for home décor. I look at all of the same sources for inspiration but just pull back the lens and start looking at the furniture in the room, whether in a book of photography or an old movie or something. When I was choosing my dining room table, I saw a screen grab from a 1970s movie and the decision was made. I had to have a glass table to go with my vintage Cesca chairs. So it all comes from the same place, and all of the references play off of each other in some way. I don't necessarily intellectualize it like that all of the time, but it's all there once I start to think about it.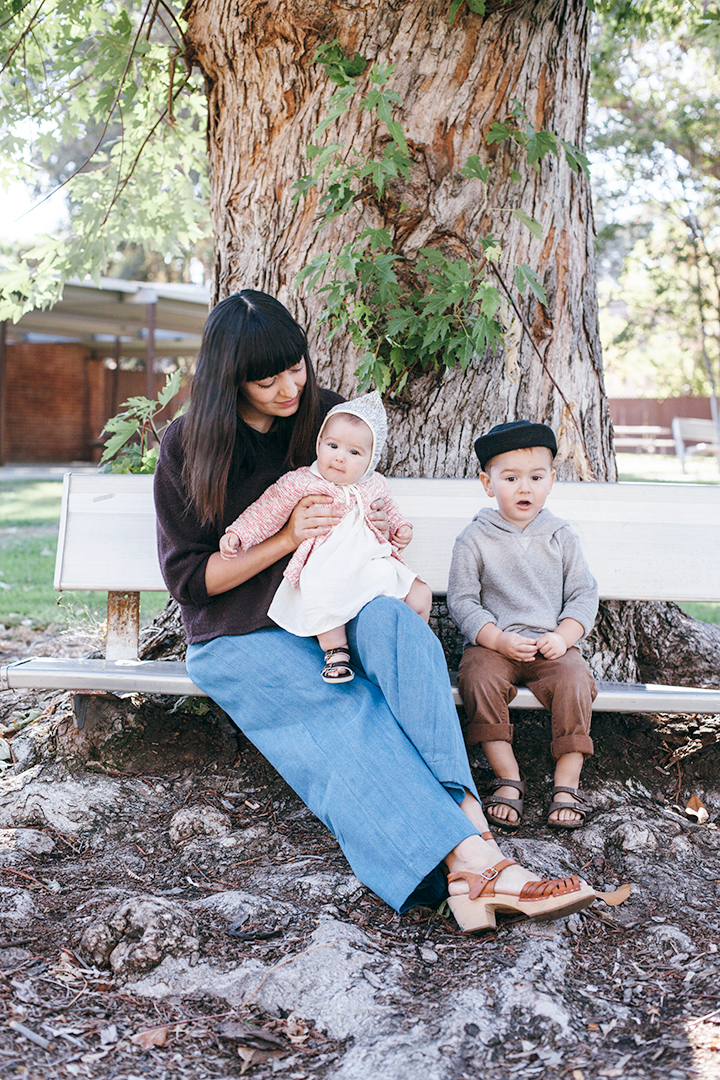 How has your personal style evolved over different periods in your life? For example, from when you were a teenager to when you really identified what felt good to wear? Do you recognize when your style is changing, and make an effort to create that change, or does it happen naturally?
It's funny, I don't really think my style has changed all that much! I was always interested in doing my own thing, even when I was a very little girl. As a child, I had to have everything pink and frilly ruffles or else something really bold like a bright red dress with black patent leather shoes. I just knew what I liked and that was that. As a teenager, I got into punk and emo and started dressing the part in my threadbare vintage polo shirts and jeans that I'd tailor to be super tight (because there was no such thing as "skinny jeans" back then)! I wore tiny sweaters that I found from the little kid department at the thrift store. But I also experimented a lot and pushed myself out of my comfort zone all of the time. In my earlier 20s, I got more into the hardcore scene and wore lots of patches on a dirty hoodie. I might not be a punk kid anymore, but I would say that I am still very much the same. I'm still experimenting, still heading out to the thrift stores and finding vintage, sewing some of my own clothes. And I still enjoy cultivating a personal style that makes me feel unique and that expresses my personality on some level. I'm a mom now, so it's toned down, but a lot of the ideas and philosophies are pretty much the same as they ever were, even if it looks a little different on the outside.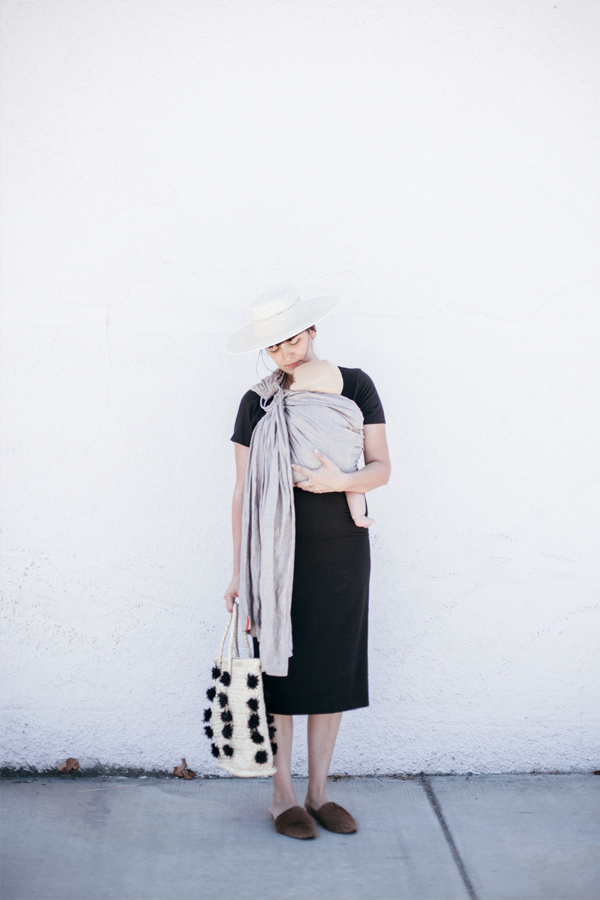 You've been a source of inspiration for so many others for quite a while. How have you managed to stay true to yourself and your sense of style, but also convey changes in your life?
I think probably because I never look at it like that! I never set out to "influence" anyone with my choices. It's always just been me snapping a few photos on the weekends and then typing away at my computer or phone. On some level, it's hard for me to even believe that I even am a source of inspiration for others. That's weird for me to think about! I'm also a very private person both on and offline, so sharing my clothes and home décor are the small ways that I'm able to express myself without having to get too personal. I think for those reasons, there's enough emotional distance there that I feel free to grow and change without feeling too much outside pressure.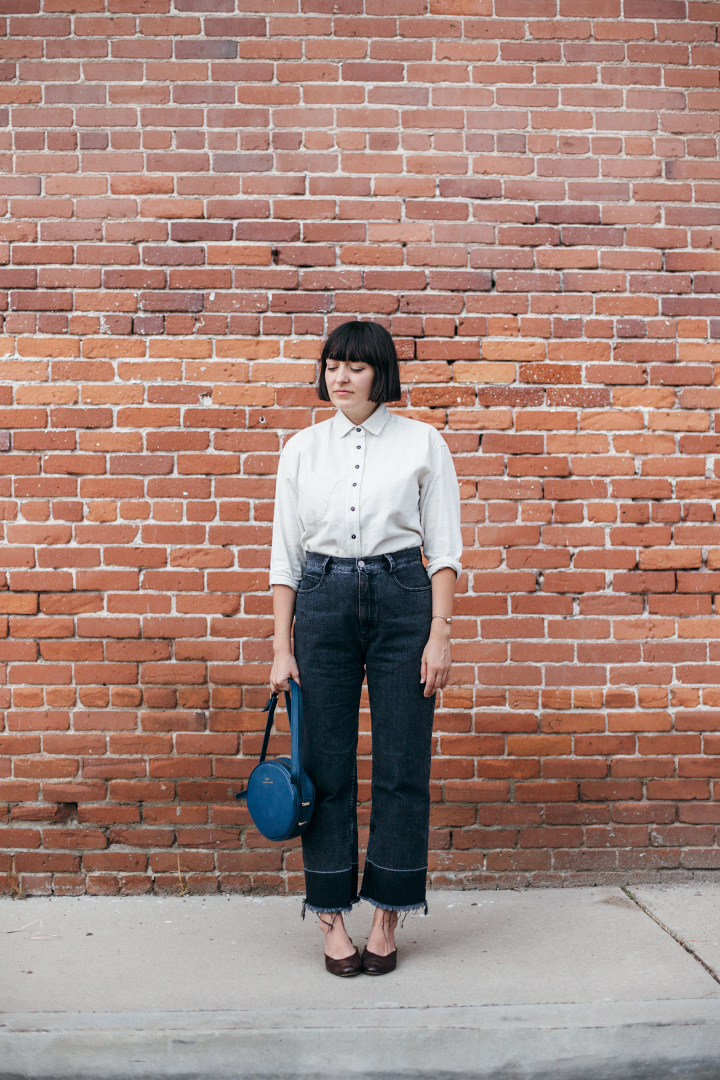 A menswear-inspired shirt from the new Power of My People fall 2016 collection.
Are your children exploring style yet? How do you think they might grow to develop their own sense of style?
Yes! It's amazing how much personality and opinion a 1- and 3-year-old can have! I started putting Adam in these little hats because he was so very bald as a baby and I wanted to protect his skin from the sun. Over time, it became so natural for him that now he insists on wearing a hat every day. I think it's great from a practical standpoint, but it's also interesting to observe how it impacts his personality. Strangers will come up and tell him they like his hat. It's this little conversation starter for him, which I think is helpful because he tends to be pretty shy. And Edith is so tiny, but she loves clothes! I guess I shouldn't be surprised that she already picks out shoes and tries to put them on her little feet. And she's always stealing Adam's hats! I can tell she's going to be very opinionated about her clothes, just like I was as a kid! My goal is to just do my own thing and to give them the space and independence to do what they want. I hope they'll have fun with clothes like I do, but it's really up to them what they want!
You've been blogging for over eight years, and blogs have changed so much since you first started. What changes are you happy for, and what has been the most challenging change for your blog?
I could write an entire book answering this question alone! Back when I started, people weren't monetizing fashion blogs the way they do now. There were a handful of "top bloggers" and people who were laying the foundation for what we see now, but it just wasn't this massive business the way it is now. When I started out, I felt like I was doing something different. I saw it as an alternative to the glossy images you saw in magazines. I bought into that whole "democratization of fashion." Now, I'm a bit more cynical about it. I'm happy that there are women earning a living for themselves and carving out a space where none existed before. I'm so grateful that I have this unique opportunity to build a business for myself and I'm so thankful to all of the people who've made it possible. But it's also disheartening to see how competitive it has gotten. Now there's an expectation that we should all be putting out professional-quality editorials that look basically the same as a magazine spread or ad campaign. These huge corporations used to have to hire an entire team of people to do the same amount of work. Now a single blogger is expected to do the same for way less money. I see a lot of people working really hard and being taken advantage of. Most bloggers are expected to work for free or very little, which isn't a huge deal until you start to add up how many hours of unpaid work you're doing. It becomes a thing where only those who have the personal wealth to fund these projects are able to do what it takes to become really successful in the field. Is that really democratization?
---
Erin also shares some of her ideas for personalizing vintage clothing in this month's issue. Keep up with her home renovation projects, her documentation of motherhood, and her always-inspiring sense of style over at calivintage.