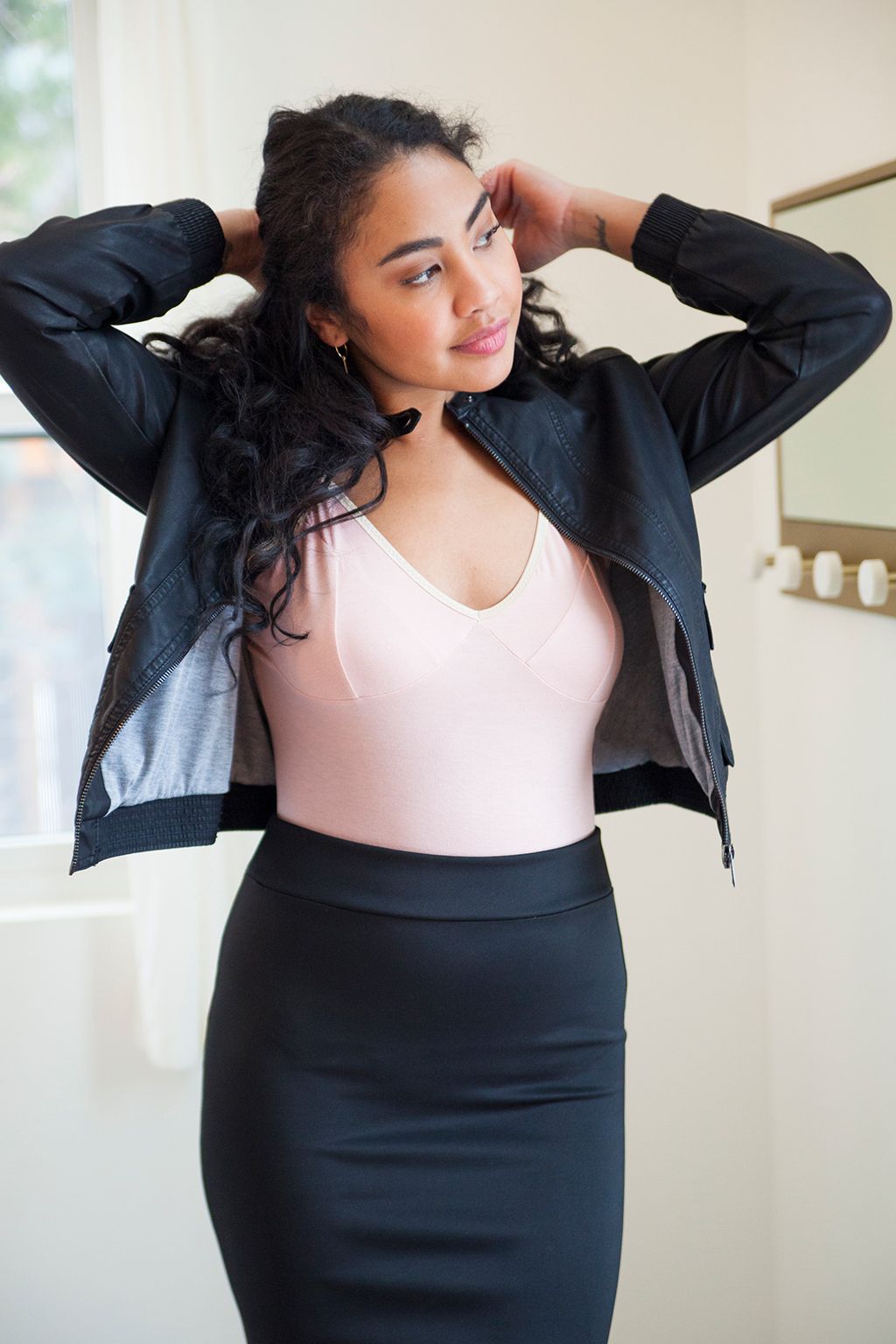 Let's be honest—picking a fabric to accompany a pattern can be the most exciting and the most intimidating part of any sewing project. Fabric is a complicated beast. It determines technique, fit, and the final look of any piece of clothing.
We're going to teach you everything you need to know about the best fabrics for this month's projects—and explain why—so you can become a fabric expert.
Ariane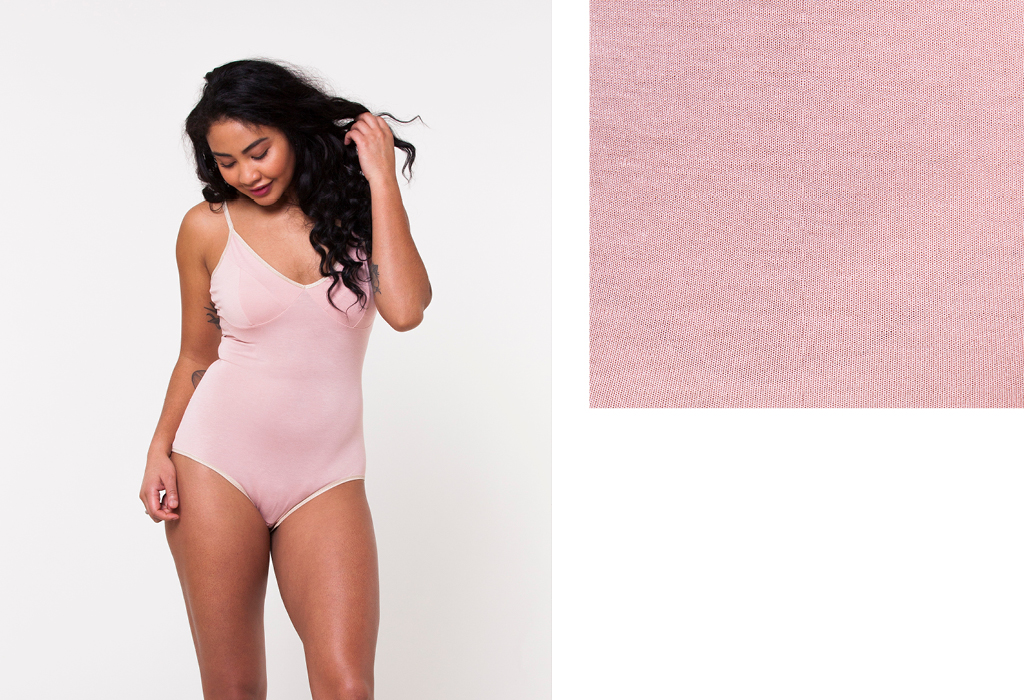 We made Ariane with a
blush rayon jersey.
Ariane requires knits with a 4-way stretch, which means that the fabric stretches crosswise and lengthwise. Don't overlook this when shopping for fabric, or you'll end up with an ill-fitting bodysuit!
The details on the cups of Ariane are a perfect place to experiment with trim, such as stretch lace or mesh.
Here is what you need to know to pick the best fabric for Ariane.
The Best Fabric for Ariane:
4-way Stretch Jersey: Jersey has good recovery and plenty of stretch, which is what you want in a bodysuit. Just double check that the fabric specifies that it has 4-way stretch.
Baby Rib: This fabric is lightweight, soft to the touch, and has 4-way stretch.
Swimsuit Fabric: This fabric will always have 4-way stretch, so feel free to use nylon with lycra or spandex, as they are designed to stretch and move with your body. There are some really fun prints out there! To read more about how to work with these fabrics, check out the article, Swimwear Basics.
Stretch Velvet: The name says it all. Velvet is on trend right now, and there's nothing sassier than a velvet bodysuit. Double check for 4-way stretch before purchasing.
Some ideas to customize your bodysuit
To add more dimension to your bodysuit, use a contrasting mesh or lace fabric. Make sure that your contrast fabric also has 4-way stretch.
Here are some ideas for contrasting fabric: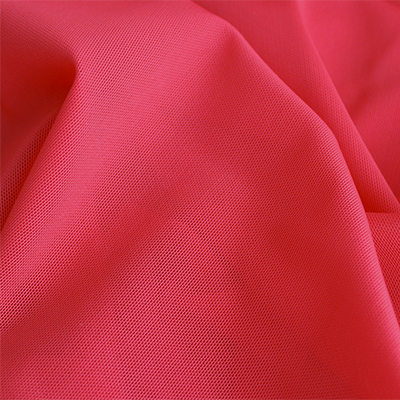 Power Mesh in Red
from Blackbird Fabrics has a
firm stretch for shaping curves, CAD $13.10/meter.
Power Net: Also known as power mesh, you will commonly see this fabric used in foundation garments such as girdles. It is a firm, rigid fabric that provides strength and support. It is also often used for the bands of bras, so it's a perfect fit for Ariane.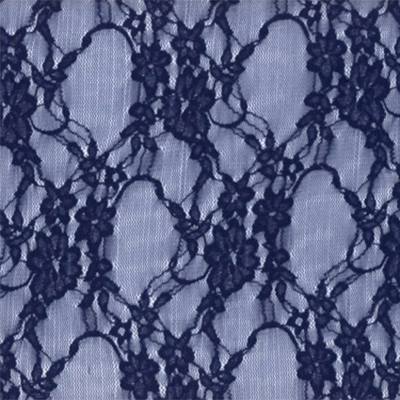 Avita Lace in Navy
from Harts Fabrics is an
elegant navy stretch lace, $10.99/yard.
Stretch Lace: Stretch lace is available both as fabric in standard widths of 45 to 60 inches or more, or it can come in trim form. Wide trims are ideal for creating accents at the cup or edges of a garment. Stretch lace has a high spandex content and good recovery, but the amount of stretch varies, so pay attention to the percentage of spandex.
Fabrics to Avoid:
Ponte or other double knits: These fabrics have adequate recovery, but they are too thick for this project.
Ready to go fabric shopping? Start here!
Eliza
Eliza requires lightweight woven fabrics. Use a fun contrasting fabric for the godets to give your skirt extra dimension.
The Best Fabric for Eliza:
Tulle: Usually made from cotton, nylon, or sometimes silk, tulle is similar to net, but it has smaller holes for a softer effect. It doesn't require special treatment, and the best news is that tulle does not fray, so there is no need to serge your seams or finish hems!
Silk: If there's ever a time to embrace our favorite cautionary phrase, "measure twice, cut once," it's with silk! While it might take more time to prep, the result is worth the work. Here are a few quick tips:


Use a rotary cutter and consider cutting your pattern pieces flat rather than on the fold.


Take care when pressing and be sure to use a press cloth.


Pins and stitches can leave holes, so grab some silk pins, only pin within the seam allowance, and do your best to avoid the seam ripper.


For more help sewing delicate fabrics, check out Sarah Homer's article, "A Delicate Matter" from the February issue.


Organza: Usually made from polyester or rayon, you can also find silk organza. This fabric is stiff, but it is thin enough for this slip. In fact, its crisp texture will maintain Eliza's original silhouette. Some good news about organza—it is not prone to shrinkage!
Twill: This month's sample garment featured a lightweight twill. Pay attention to the weight of the twill. For example, avoid denim-weight twill.
A note about the godets:
Eliza's godets are a fun place to play with contrasting fabric. Keep the weight similar to that of your main fabric, and experiment with semi-sheer or sheer fabrics for some sass.
A note about lingerie elastic:
We recommend using lingerie elastic with a plush back band. Plush back elastic has a strong recovery, which will hold multiple layers of fabric.
Ready to go fabric shopping? Start here!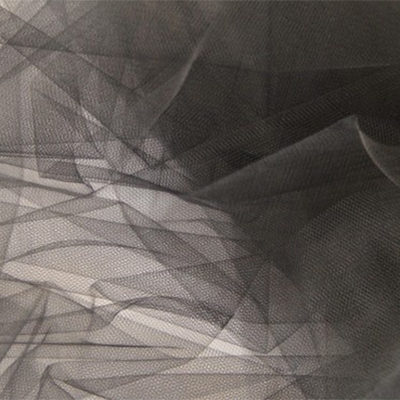 Black tulle from Fabric Godmother is a classic tulle, £4.00/meter.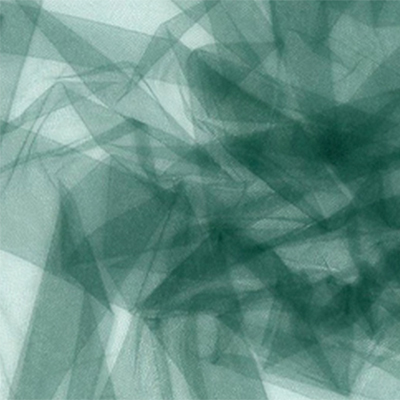 Nylon tulle in jade from Harts Fabrics comes in a fun shade, $1.98/yard.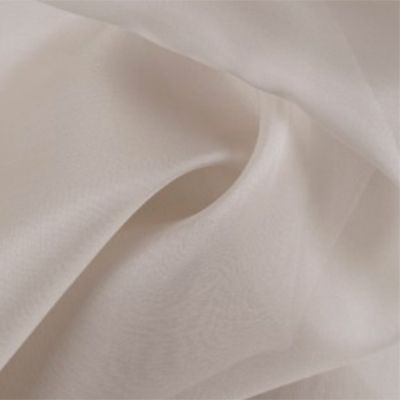 Feather gray silk organza from Mood comes in a handful of neutral colors, $14.99/yard.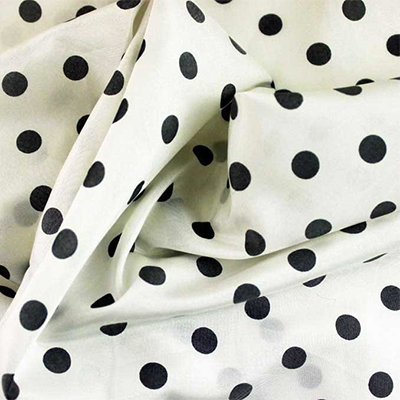 Silk Crepe de Chine from Britex features a classic polka dot print, $31.99/yard.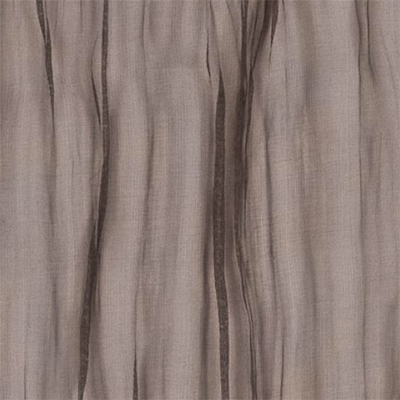 Oscar de la Renta espresso crinkled silk organza from Mood is a classy, textured organza, perfect for Eliza, $17.99/yard.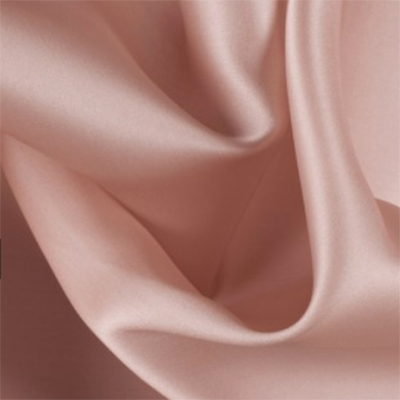 Blush wide silk satin face organza from Mood has a satin face, $28.99/yard.