I bought my first winter coat when I was seventeen. It was big and black and wool and hung down to my calves. I felt twenty pounds heavier with it on, but I bought it because it was extremely practical.
I'd never owned a coat up to that point because I'd grown up in southern California, where temperatures seldom dipped below fifty-five degrees. But now I was moving to New York City, and I felt unprepared in just about every way. I was not worldly or chic or tough or anything else you'd expect from a New Yorker. And I was not ready for the cold.
That first winter in New York was bone-chilling. I had never felt more isolated, surrounded constantly by masses of people walking determinedly, eyes fixed on the ground to avoid patches of black ice or half-frozen muddy puddles. The wind tore through the streets between tall buildings, my cheap umbrellas were forever being blown inside out, and my face burned.
I would jam my gloved hands into the pockets of that big winter coat and cover my face with my scarf as I walked. I was a mass of black wool, anonymous and indistinguishable in a crowd. I was alone and lonely.
Before the next winter came, I was sick of that big, dowdy coat and the way it made me feel. I decided to make a coat of my own for the first time. I wanted to cast aside that massive black rectangle I'd been wearing, no matter how warm and practical it seemed.
I chose a soft wool in a deep indigo blue, a color I was obsessed with at the time. I trimmed the collar in a matching blue velvet to frame my face and wild-colored hair. I picked up silk for the lining in the garment district and began to read about interlining and basic tailoring.
By the time the temperatures fell, I had something entirely new to wear and a pile of new sewing skills to go with it. It wasn't a perfect coat, or maybe even the most practical coat. It didn't go with everything. But it was a coat that made me happy to put on, and one that made me feel human again, even during the harshest conditions in the biggest city.
There's something about being cold that makes us want to just be safe and comfortable. There's a tendency to blend in the winter, to give up on worrying about expressing ourselves. But that sort of self-care might be exactly what you need, and sewing can give it to you.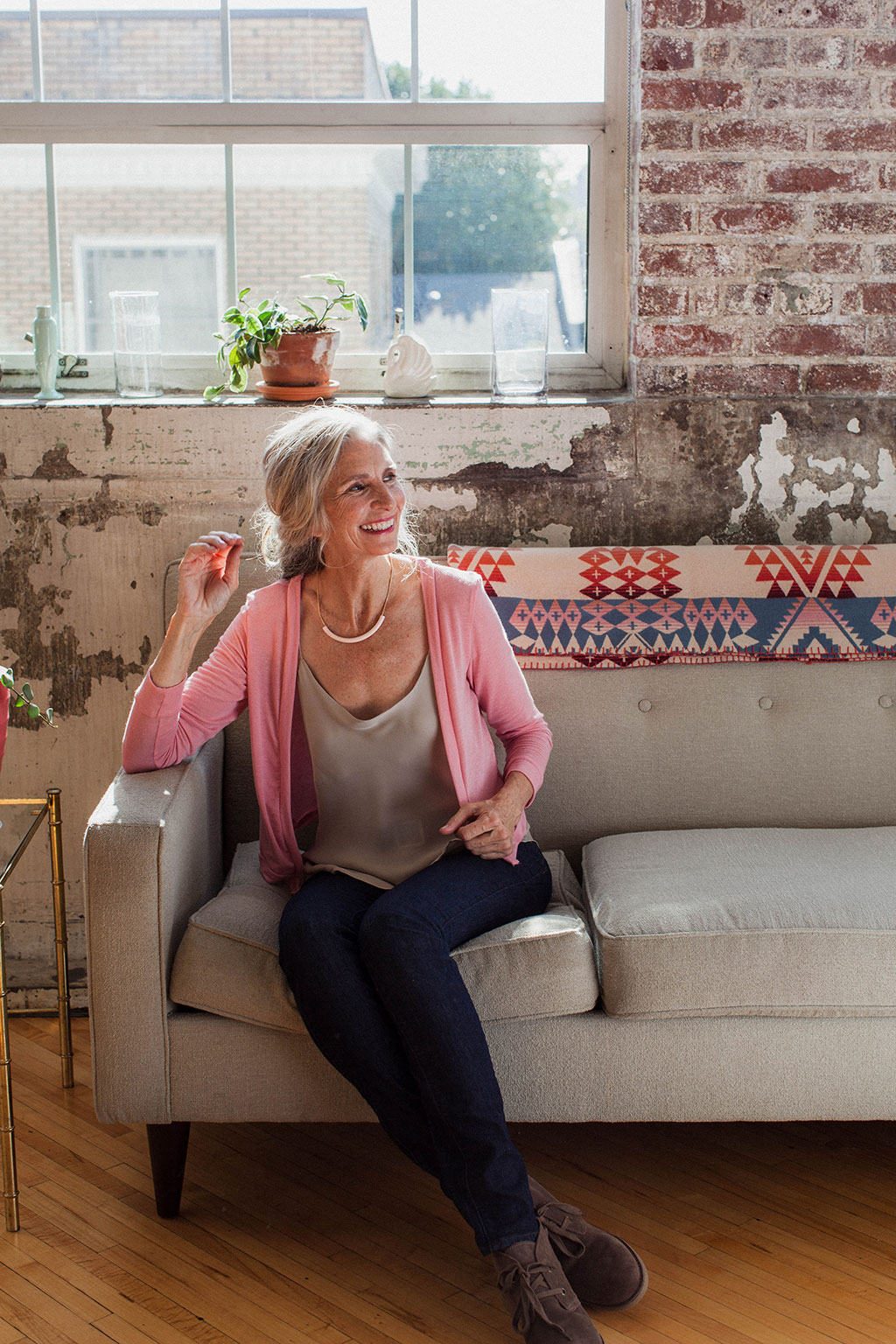 The
Wembley
cardigan is a light layering
cardigan you can wear year-round.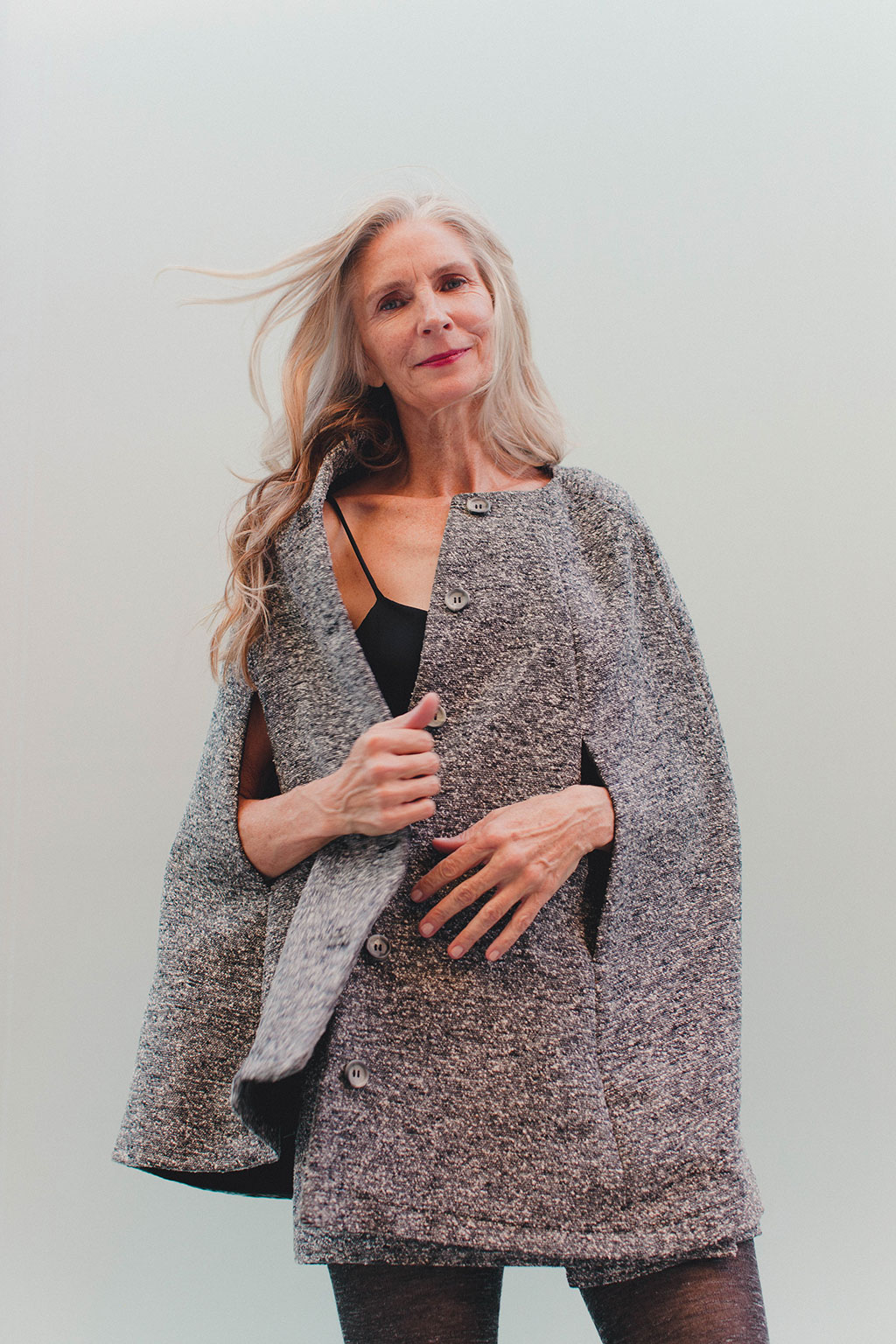 The
Camden
cape will make you stand
out while keeping you cozy.
For this issue, we thought a lot about warmth, from fabrics that keep you warm to beautiful pockets used on outerwear to a comforting oatmeal bath. As we head into chillier months, we're finding more ways to blend form and function in what we make and to take on more challenging projects like coats.
Our new patterns this month include the adorable Wembley cardigan and the classic Camden cape. Wembley is a modern cropped cardigan that's easy to layer just about any time of year, whether you make it in cotton knit for summer or wool jersey for winter. Camden is warm and easy to wear, with a simple lining, streamlined shape, and contrasting bands. However you make these pieces, we hope they will make you feel more you.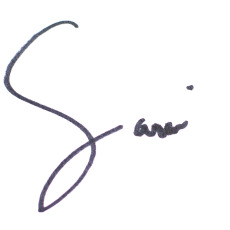 Join the Conversation
Sign in or become a Seamwork member to comment on this article.