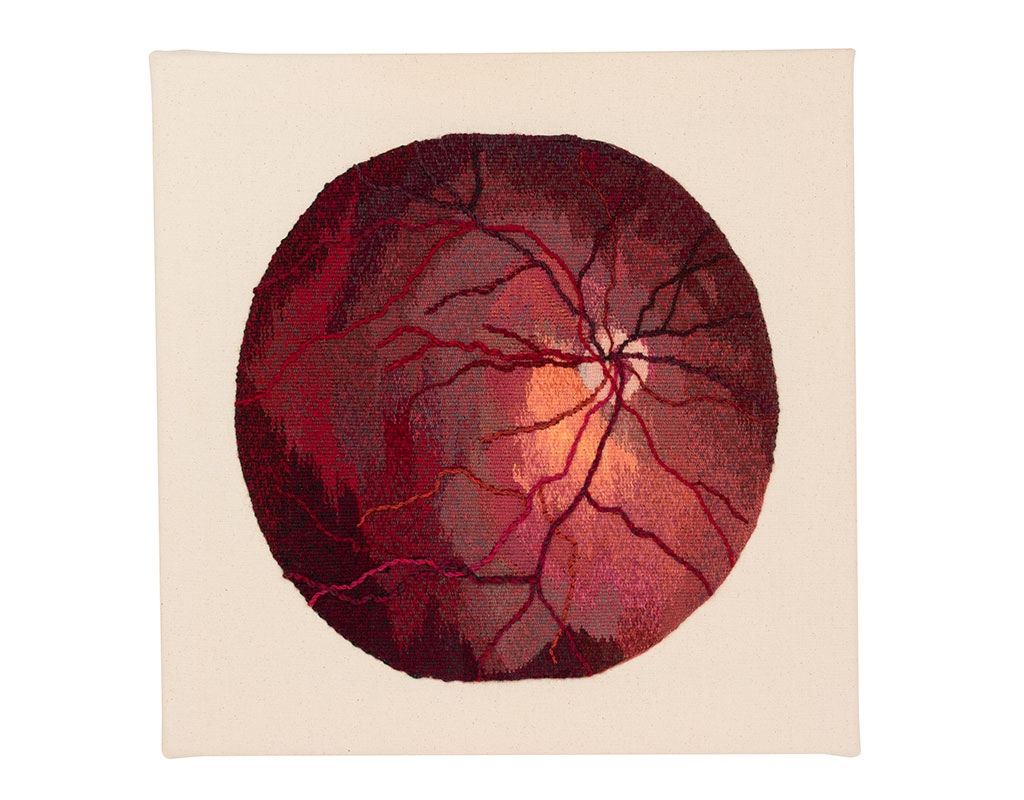 On any given morning, you'll find Catherine Sloan, a weaver and surface embellisher, at her loom or working on some aspect of her latest surface design project.
Trish Graham, a tapestry weaver, will be working on a tapestry—perhaps preparing for another solo show—while Deborah DeBernard, a spinner and weaver, can likely be found spinning, weaving at her loom, or sewing her woven fabric into clothing.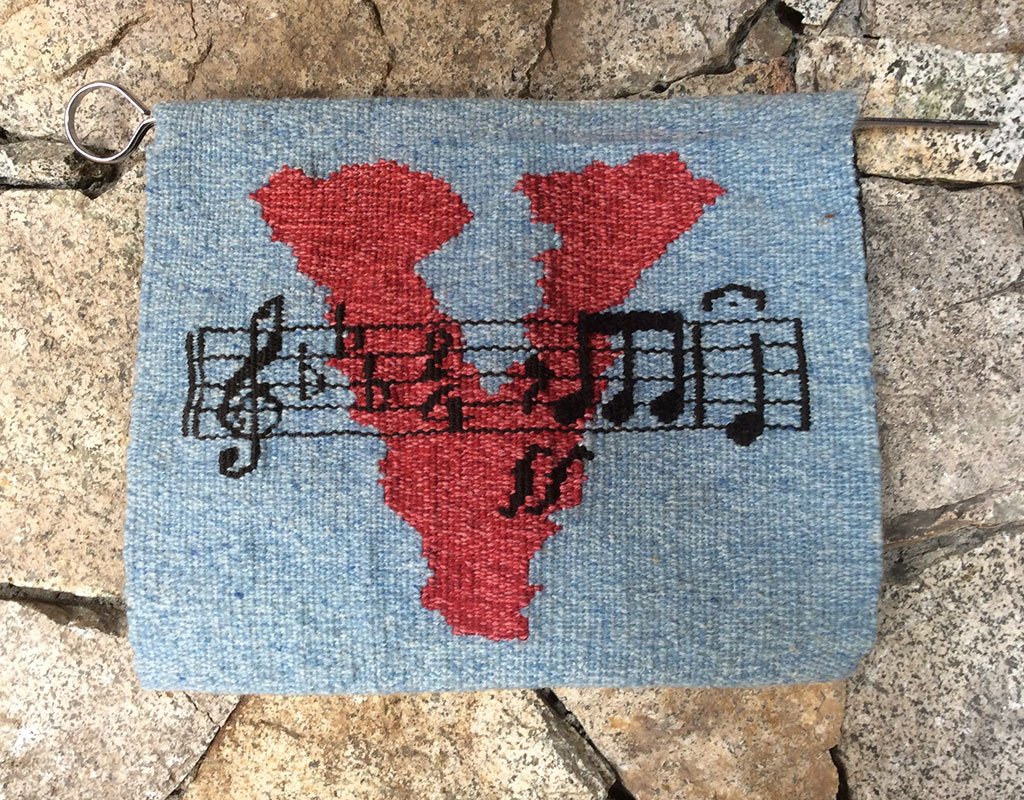 Meanwhile, Virginia Baldwin, also a tapestry weaver, might be working on designing and executing one of her tapestries, running a guild meeting, or teaching a tapestry class.
These women are all industrious pursuers of their crafts, with a passion and true joy for fiber art. They all work on their fiber art on a near-daily basis. As Trish notes, "I find that if I don't do a certain amount almost every day, I get out of whack."
Catherine's daily pursuit comes from her belief that "you have to learn how to become an artist," admitting, "it doesn't come naturally to me." Yet, they all have one other thing in common that you'd likely never assume unless you knew their ages—all four of them are retired.
---
Finding Fiber Art in Retirement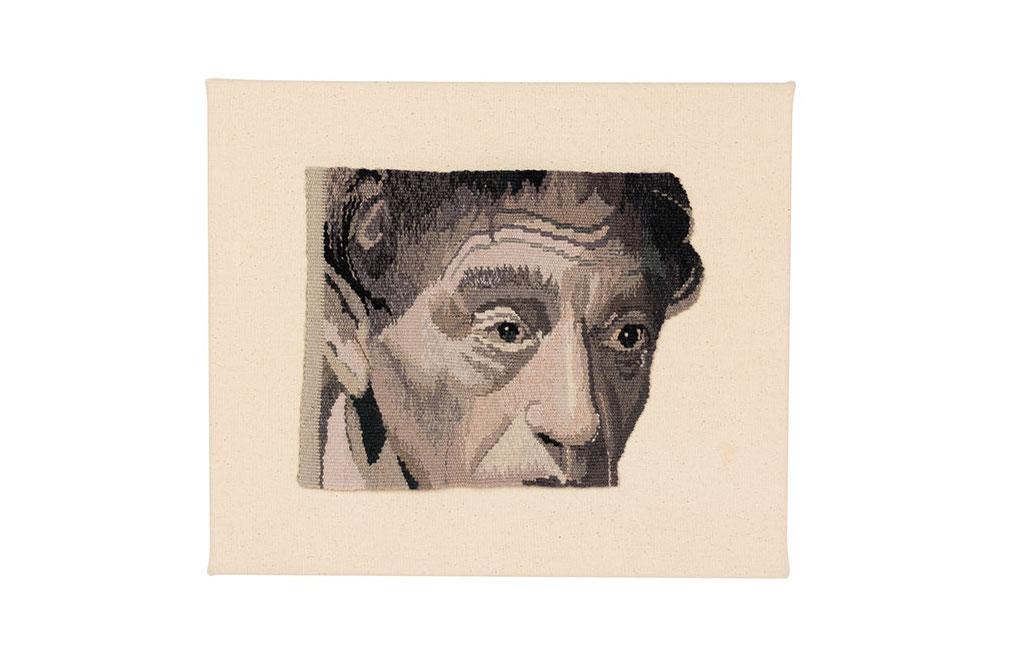 They all, as Trish put it, "dabbled" in different fiber pursuits before retirement: Catherine, 69, was a knitter, quilter, and sewer; Deborah, 65, was a cross stitcher and sewer; Virginia, 80, was a sewer, crocheter, knitter, and needlepointer; and Trish, 72, was a sewer and embroiderer.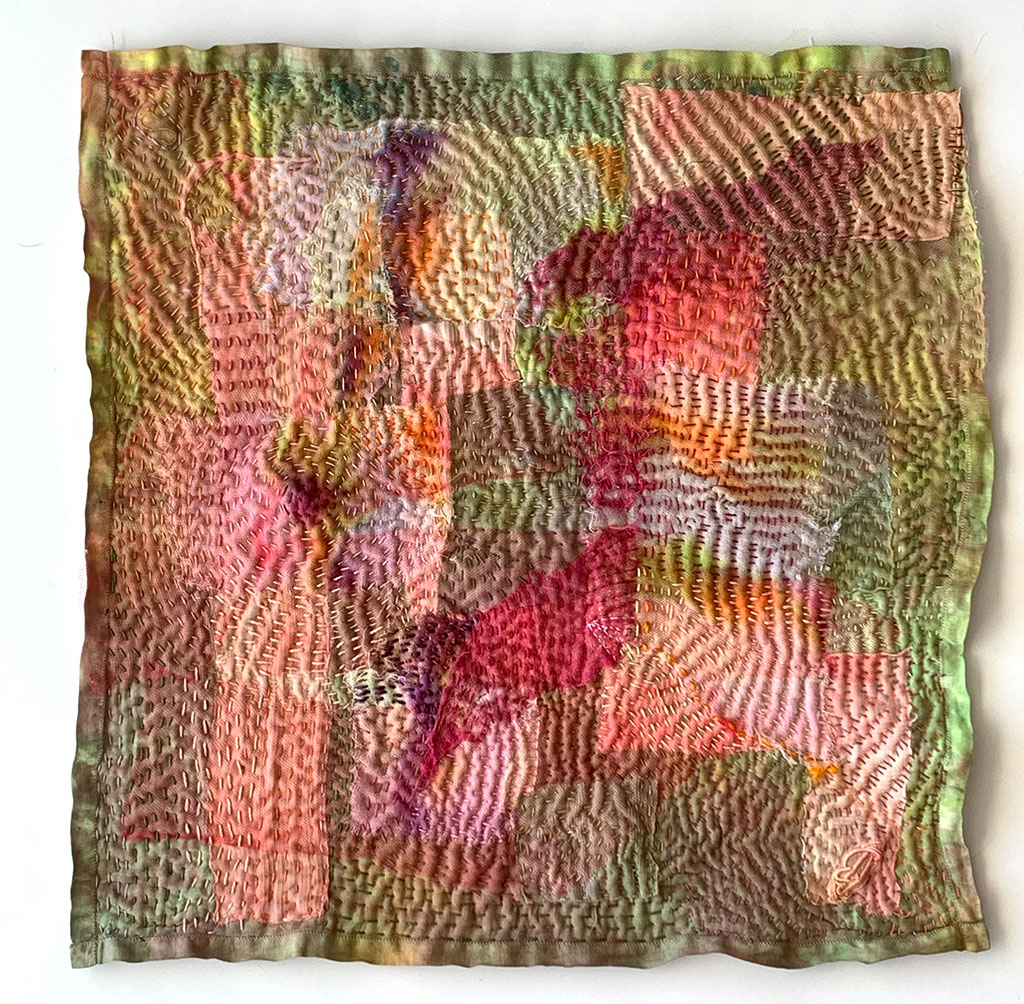 Before retirement, none of their careers were focused on fiber arts. Catherine was a lawyer; Deborah, an architect; Virginia, a pediatric and perinatal anatomical pathologist; and Trish was many things: a print shop worker, a graphic designer, a partner in a small beadwork business in Ghana, and many others.
Yet, for each of them, fiber art became a huge part of their lives leading right up to or upon retirement. They learned in various ways, but all through a combination of diploma programs, courses, fiber art centers, and guilds.
If you aren't part of this guild and classes community, you'd be forgiven for not knowing who any of these women are. Yet, these places are full of people like them who are retired from their careers, pursuing a brand-new life path as a fiber artist, and loving it.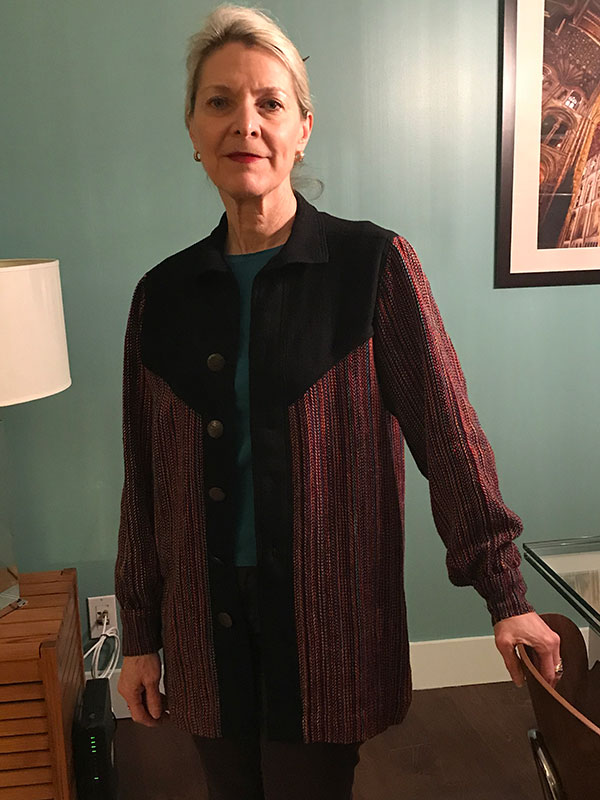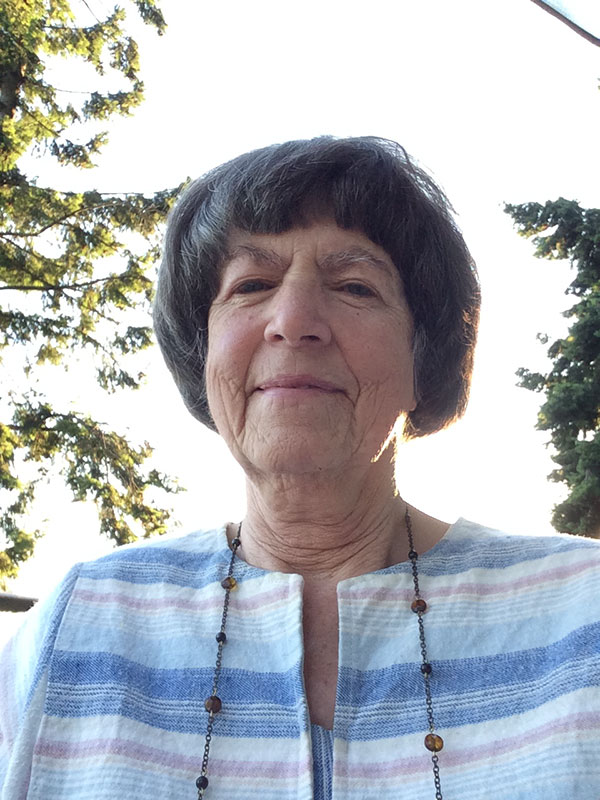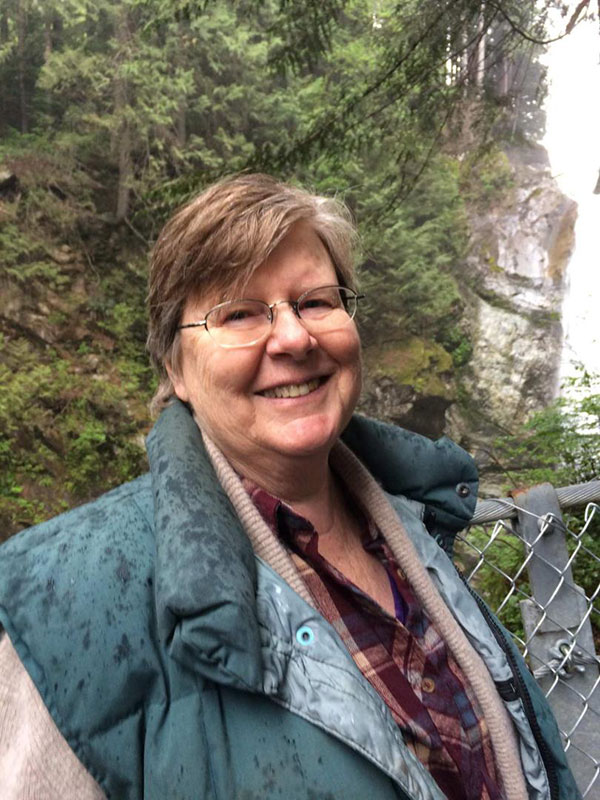 "One of the great things," Deborah says, "is that weaving and spinning and dyeing [...] has a wonderful guild support system. And you're able to jump in [...] and see other people doing what you love to do, at a different age." She further notes, "It's also something that I know—because I've seen it play out—that I can do for the rest of my life."



"I wake up in the middle of the night with new ideas."



At 80 years old, Virginia is a perfect example. "I have more ideas than I will ever live to follow through," she explains. "I think because it's something you can be creative at, you can try new techniques. She continues, "there are things that I'm trying that I've never tried before."
For Catherine, creativity has never come easily, but since taking up fiber art, she notes, "I wake up in the middle of the night with new ideas. [...] I don't know if I'd ever try them, but it's like taking a leap, trying something completely new."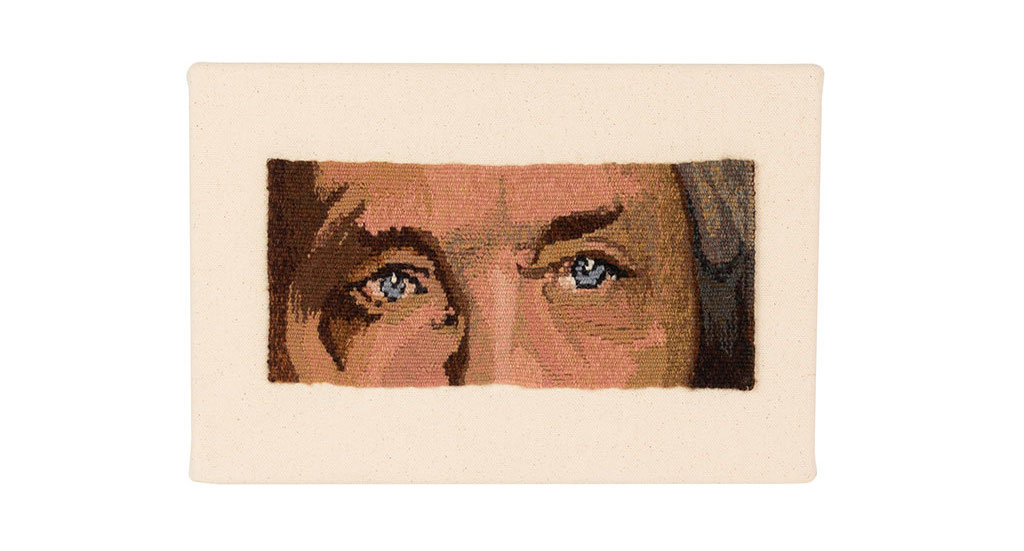 "As you're working, there's part of your brain that's thinking and planning," explains Trish, "but it's also repetitive, so the other side of your brain is going, oh this is nice I can sort of just move along. As a result, I find it incredibly meditative, and I also find it balances me. [...] That's why I do it."
"Because of the process, my mind is working on what I'm actually working on. And that to me is a really important thing," Deborah says. "It also keeps me tied to current events. [...] There's lots of current events that happen [...] that you can be on top of through fiber arts. Which maybe not a lot of people think about."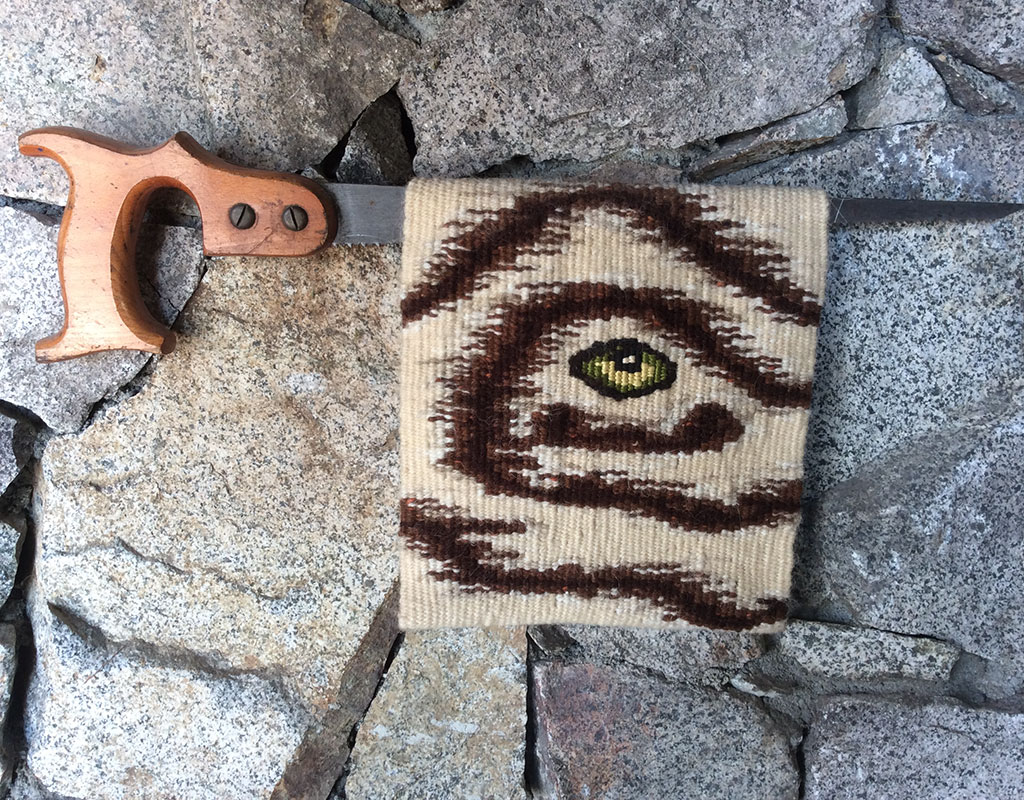 For Virginia, this couldn't be more true. Her piece What Have You Done To My Home? speaks directly to the logging crisis, especially prevalent in BC. "I was going around lumber yards photographing plywood, and I amalgamated them into [the grain pattern of the piece]. I put the eyeball in one of the knots, because, of course, we're cutting down trees at a great rate, and that's why it's mounted on a saw."
---
Being a Perpetual Beginner
The challenge and personal growth of pursuing fiber art have been very important to Catherine. She notes, "I went from an industry where [...] I felt competent. When I went into art, especially the design aspects, I felt totally incompetent. And that's a big transition for me." She goes on to say, "I think [that feeling of incompetence is] a real challenge for you to overcome, and learn to live with yourself, and realize you're not perfect, no one is, and struggle through it. I think that's one of the benefits."
Virginia agrees. "There is a challenge, and it is rewarding to be creating something"—and, in some cases, undoing something to try again. She explains, "If you do something you don't like or [that] isn't working [...], when you undo your tapestry, that's the Penelope Stitch."
The "Penelope Stitch" is named after Penelope, Odysseus' wife in Homer's The Odyssey. To fend off suitors in Odysseus' absence, Penelope told them she would marry one of them only after she finished weaving her tapestry. She would then spend every day weaving, and every night undoing her weaving, so her tapestry was never finished.
Virginia continues, "It's a matter of trying to help people figure out, okay, how can I fix this, if it's not working?"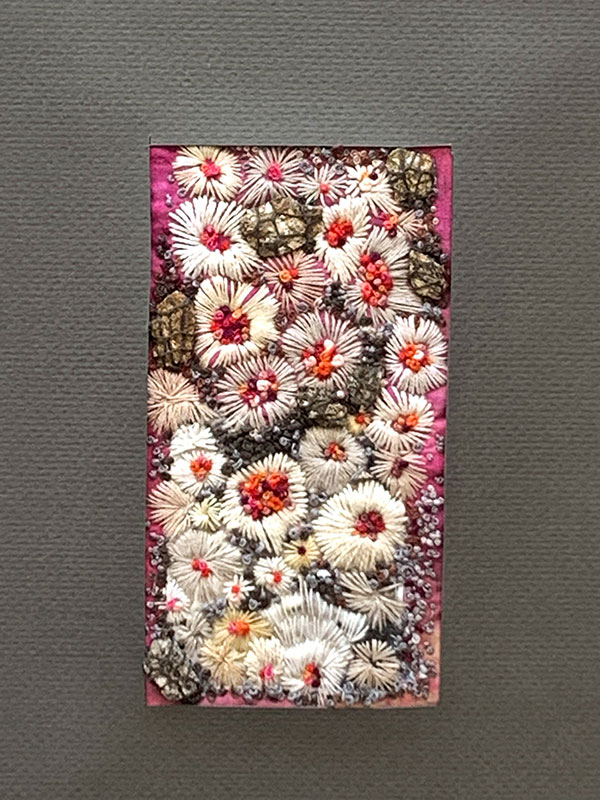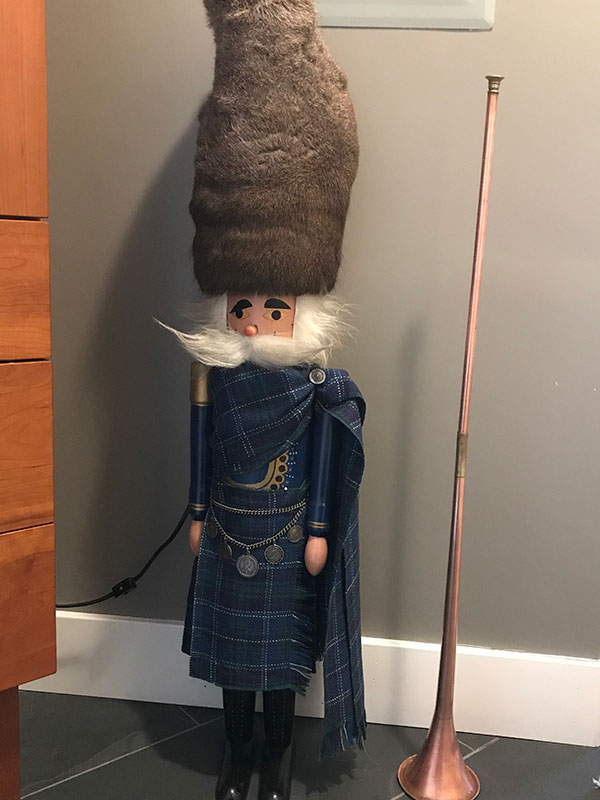 For Catherine, being a perpetual beginner is part of the fun. "There's lots of things I'd like to try," she says, "and I'm not going to be very good at them, but why not try?" She continues, "you're continuing to learn, continuing to challenge yourself, and continuing to think. And that's the positive, because you don't get in a rut."
Deborah calls this pursuit of challenge and learning "a lifelong adventure," while Virginia puts it simply: "I'm never bored," she says, "ever."
Join the Conversation
Sign in or become a Seamwork member to comment on this article.