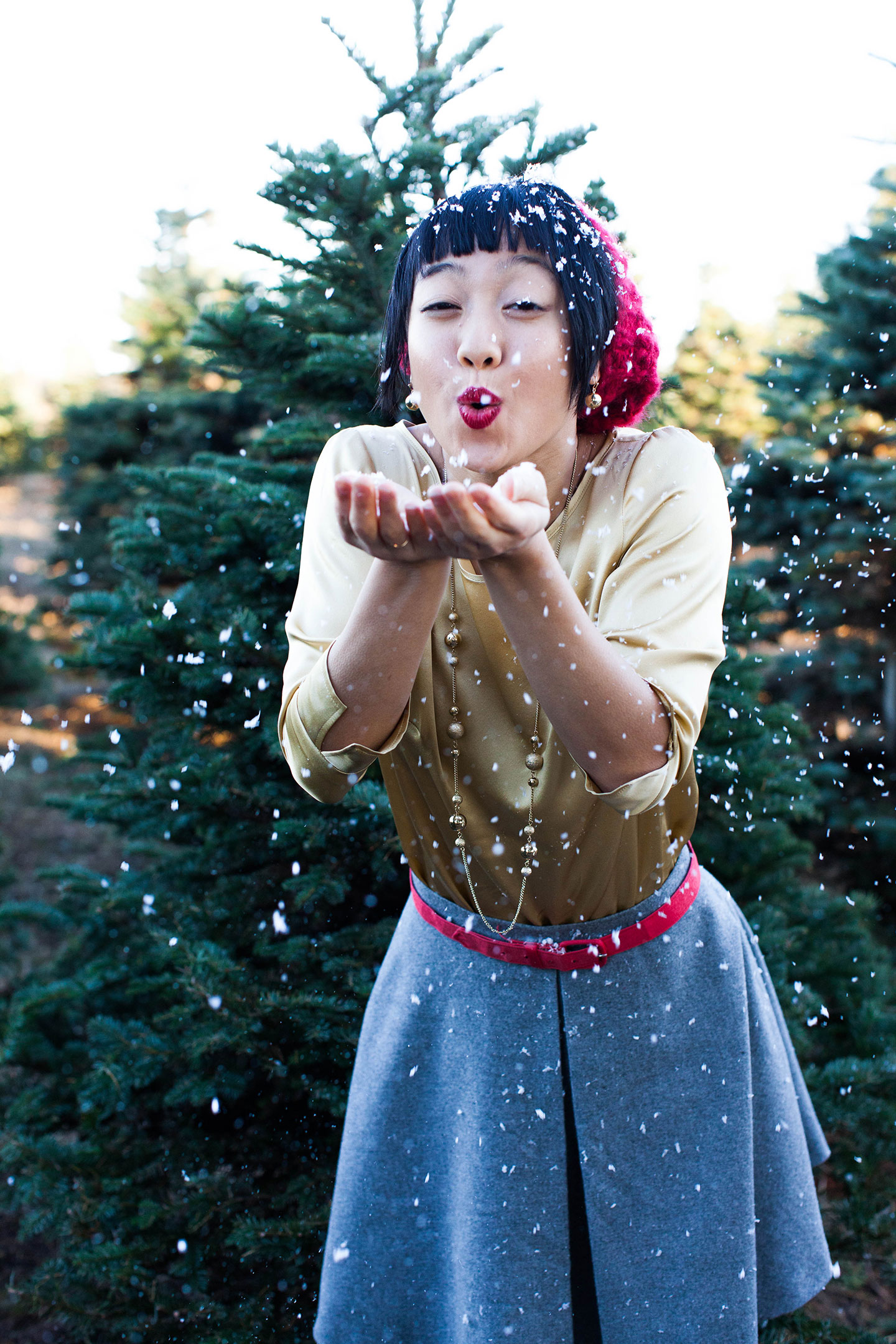 In November, I flew to Australia for the first time. The plan was to spend a few days in Sydney, then take a quick flight to Melbourne where I'd spend about a week visiting studios, meeting up with people, interviewing for Seamwork Radio, and attending a couple of events.
Because my time in Sydney was short and I figured I'd be exhausted after nearly twenty-four hours of travel time, I didn't plan much in Sydney. But when a fellow sewist on Twitter offered to get a few people together for brunch and fabric shopping, I couldn't say no. I was tired and feeling a little overscheduled, but who can resist the allure of good breakfast and shopping with friendly faces in a new city?
Well, that little last minute get-together turned into a meet-up of over a dozen women. We overflowed our tables at the cafe and then formed a large fabric shopping posse as we marveled over fabrics at Tessuti Fabrics and The Fabric Store.
As we shared breakfast and walked from shop to shop, I felt like I already knew these women. It wasn't because we were all so similar. The personalities and backgrounds of these sewists were certainly diverse. But there is something about women who sew, the shared experience of this unusual creative hobby that forms an immediate unspoken bond.
Partly, it's the mutual interest in something that is slightly esoteric to the average person. But more than that, it's the sense of nerdy enthusiasm around it. Not everyone has it in them to obsess over the weave of a fabric or to wonder at the inside of a seam. When you find others who do, it's like finding a long-lost sister.
There's something special about people who sew. We're a little odd, a little geeky, and very independent. We're clever and caring and rarely take ourselves too seriously. All of that makes for a great foundation for friendship.
After chatting with the Sydney sewists about everything from knitting to their families to starting businesses, I began to wonder why I never did things like this in my own hometown. Granted, every day I'm surrounded by fabulous people at work who sew. But I rarely make time for meeting new sewists when I'm immersed in day-to-day life. That's something I'd like to change.
As we head into the thick of the holiday season, many of us have obligatory gatherings to attend: work parties, family functions, school events. But gatherings like this can also be a time to connect with new friends, perhaps over a bit of mulled wine and a shared hobby. That's why I'd like to invite you to our studio cocktail party this month. If you're in the Portland area, please stop by and say hello.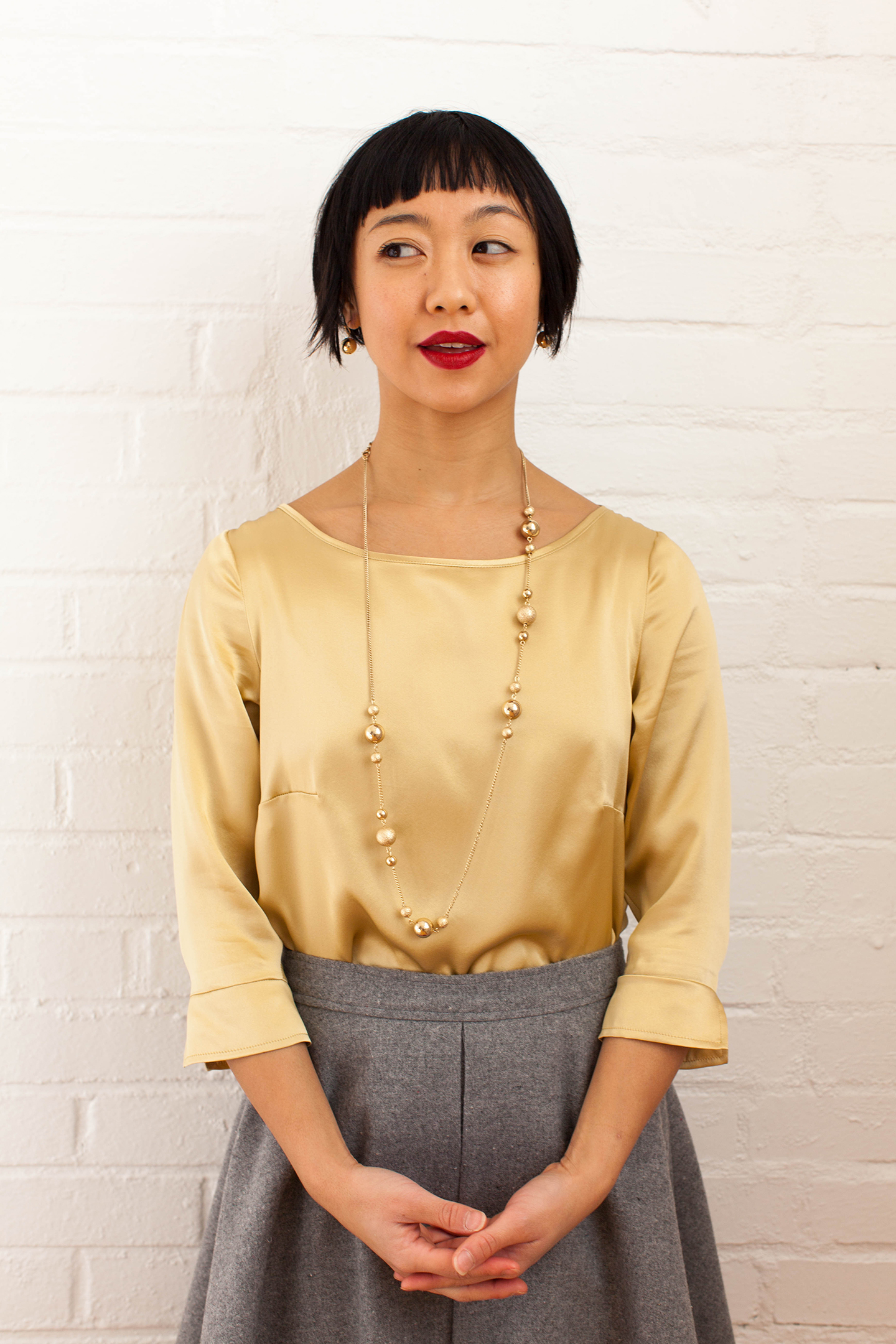 The York top works as well in
fancy silk as simple cotton.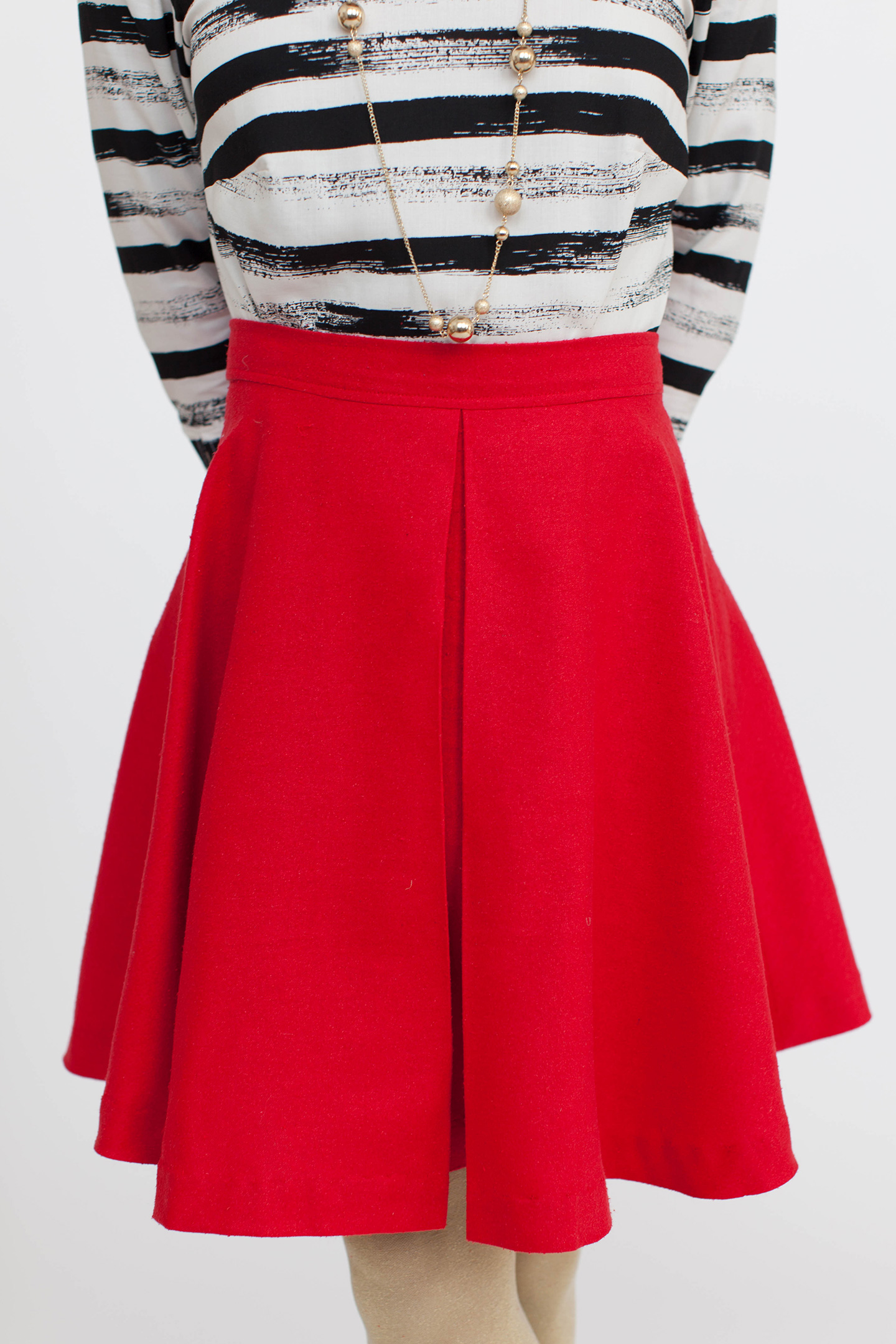 The Brooklyn skirt is perfect for the
holidays in wool or velvet.
In this issue, we explore the idea of gathering together. We also bring you patterns that you might consider for your next event, however formal or informal. The York top is a wonderfully versatile woven blouse you can make in anything from luxurious silk to simple lightweight cotton lawn. The Brooklyn skirt pairs perfectly with it. With a generous front pleat and full hem, it looks fantastic in wool for the holidays.
My plan this December? Dig out some luxurious fabrics from my stash, make a few new holiday pieces, and invite some of our fellow sewists into our studio and our lives. I hope you can make it.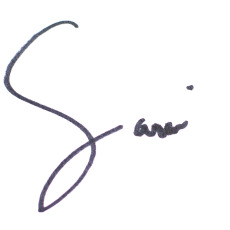 Model Ching Ching Wong appears courtesy of NW Dance Project.