Five years ago this month, I bought my first house. Our small 100-year-old yellow cottage needed some work, and I was excited to buy paint, tear out the carpet, and get to work. But the part I was most excited about was the garden. I had fantasies of a lush, productive landscape with plenty of fruit trees, a cutting garden, raised beds for vegetables, and shady spots for dining outdoors with friends.
When I get excited about something, I tend to nerd out on all the details. I devoured gardening books. I learned about soil amendments and crop rotation. I figured out how to start seeds in my basement. I built my own compost bin. I poured through seed catalogs and made checklists and logged my plants' progress.
All of this attention to detail taught me a lot about raising healthy plants, but it didn't tell me how to build a garden.
A garden is more than a bunch of plants, no matter how pretty or productive they are. A garden, at its best, is a living and breathing environment where all the elements work together. It reflects the person who creates it: their personality, their lifestyle, and the love they put into it.
In that way, creating a garden is like creating a wardrobe. First, you have to understand yourself and your own style and tastes. Do you prefer formal or informal? Do you value functionality or beauty more? Do you like things a little messy and wild, or contained and sleek?
Like a garden, a wardrobe needs certain elements to really come together. A garden needs structure, in the form of beds and paths, benches and tables. It needs focal points—the big, showy plants that capture your attention. And then it needs all the other plants that fill in the gaps and work together to create a cohesive look through color and style. Similarly, your wardrobe might get structure from certain "uniforms" you wear. Focal points might come from your show-stopping statement pieces. And then there are all the functional and useful everyday pieces that work with your life and form the true building blocks of your daily outfits.
It's been five years now since we moved into our little house, and while our yard has definitely developed along the way, the changes have mostly been small and incremental. Although changing a garden or a wardrobe can sometimes involve a drastic overhaul, most of the time it's more a matter of working with what you have and making meaningful, thoughtful changes over time.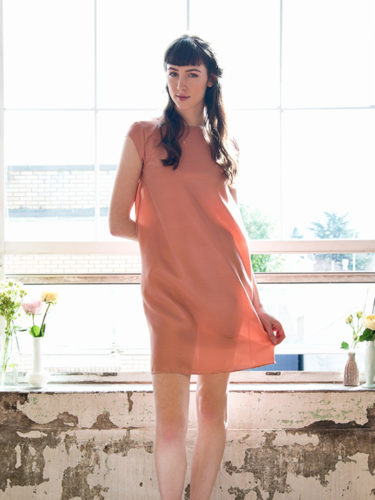 The Kenedy dress is easy to wear and
works in nearly any spring fabric.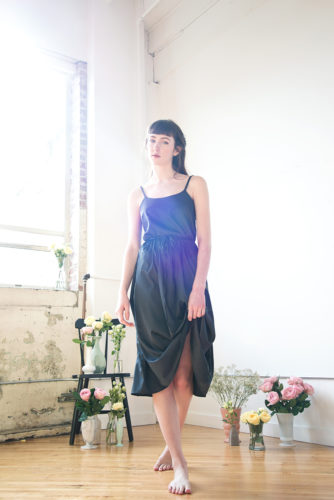 The Catarina dress is soft,
feminine, and flattering.
Just like with a garden, spring is the perfect time to plan these changes. Everything is reemerging, and we start dreaming of all that we've been lacking for months: bright flowers, warm weather, light fabrics, and soft colors. These are the things that filled our thoughts as we developed this month's issue and patterns.
We've brought you two beautiful new dresses this month, suitable for dressing up for your next warm weather event, or layering with cardigans for an everyday look. The Kenedy dress is a soft trapeze shape and has a beautiful V-shaped back neckline with a pretty tie detail. It would look equally beautiful in a luxurious silk, a pretty cotton lawn, or a light chambray. The Catarina is a spaghetti-strap dress with no closures to sew and a softly gathered Grecian silhouette. Try it out in rayon challis for a dress that is light, cool, and unfussy.
These versatile, pretty pieces just might be the next step toward that spring wardrobe you've been dreaming about over winter.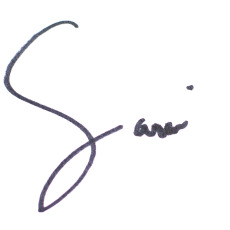 Join the Conversation
Sign in or become a Seamwork member to comment on this article.