Ankara Fabric—also commonly named African wax and Dutch wax—is known for its bold, vibrant, and colorful prints that seem to uplift the soul when one is wearing garments made from it. The fabric has made it to many home sewers' tables, not only because of the wide variety of colors and prints but also because it is very easy to work with. Even as a beginner, working with Ankara fabric can help build confidence and skill without worry that the fabric will misbehave. What I love most about Ankara fabric is its versatility—from garments to quilts, bags, and accessories—it can be a crafter's dream fabric.
---
Ankara—The Colonial History
The history of Ankara fabric spans across multiple continents. The Dutch colonized Java (now Indonesia), and the British captured the island from the Dutch. Sir Thomas Stamford Raffles documented the long and laborious 17-day process of hand-making batik fabric—an Indonesian method for dyeing and creating patterns on cloth using wax-resistant techniques. He sent his documented account, including serval batiks, back to England, and challenged industry men to find ways to merchandise the process.
When the Dutch and the British signed a peace treaty, Java was returned back to the Dutch. The treaty ensured that the Dutch also had access to Raffles' document and could use it to merchandise the process and undercut the expensive, traditional, hand-made process of making batik.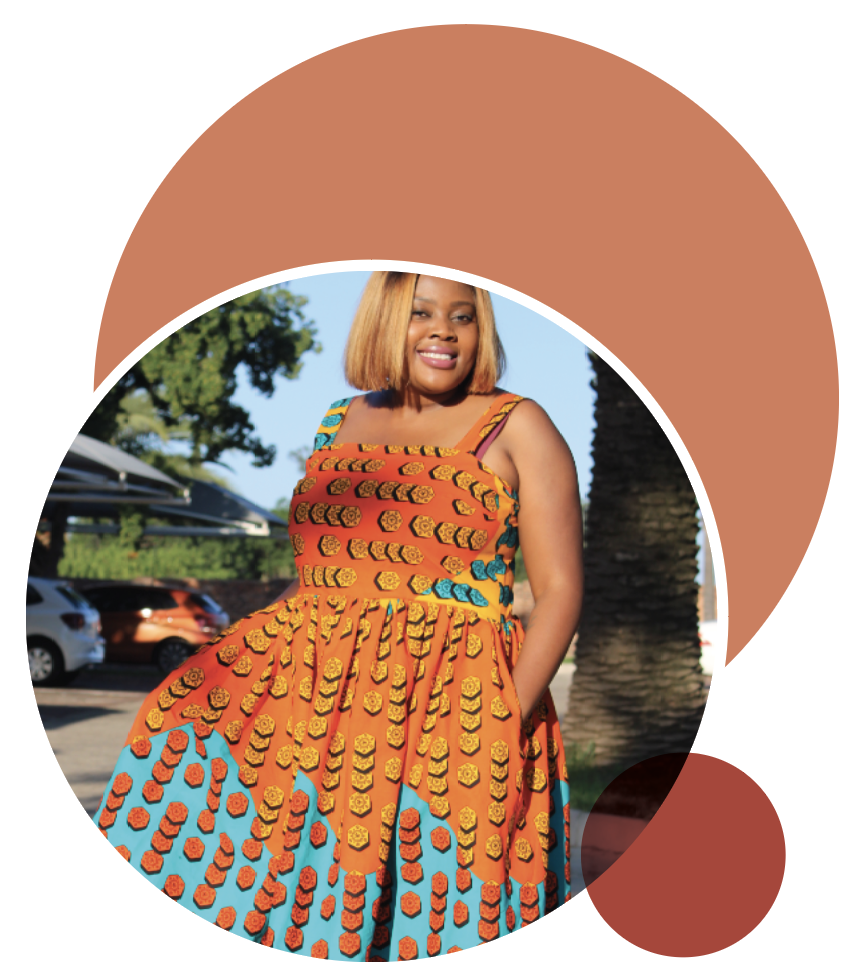 The Dutch succeeded in merchandising the process of making batik, and they hoped to sell the much cheaper machine-made batiks back to the Indonesian market.
Unfortunately for the Dutch, the imitation fabrics did not succeed in the Indonesian batik market. The Dutch trade vessels then introduced the fabric to West African ports, which saw success because of the similarities with the West African traditional ways of tie-dyeing fabrics. The wax prints were also similar to local tribal prints. Because Ankara is made of cotton—and therefore lightweight—the fabric was breathable and well-suited for warmer West African climates.
---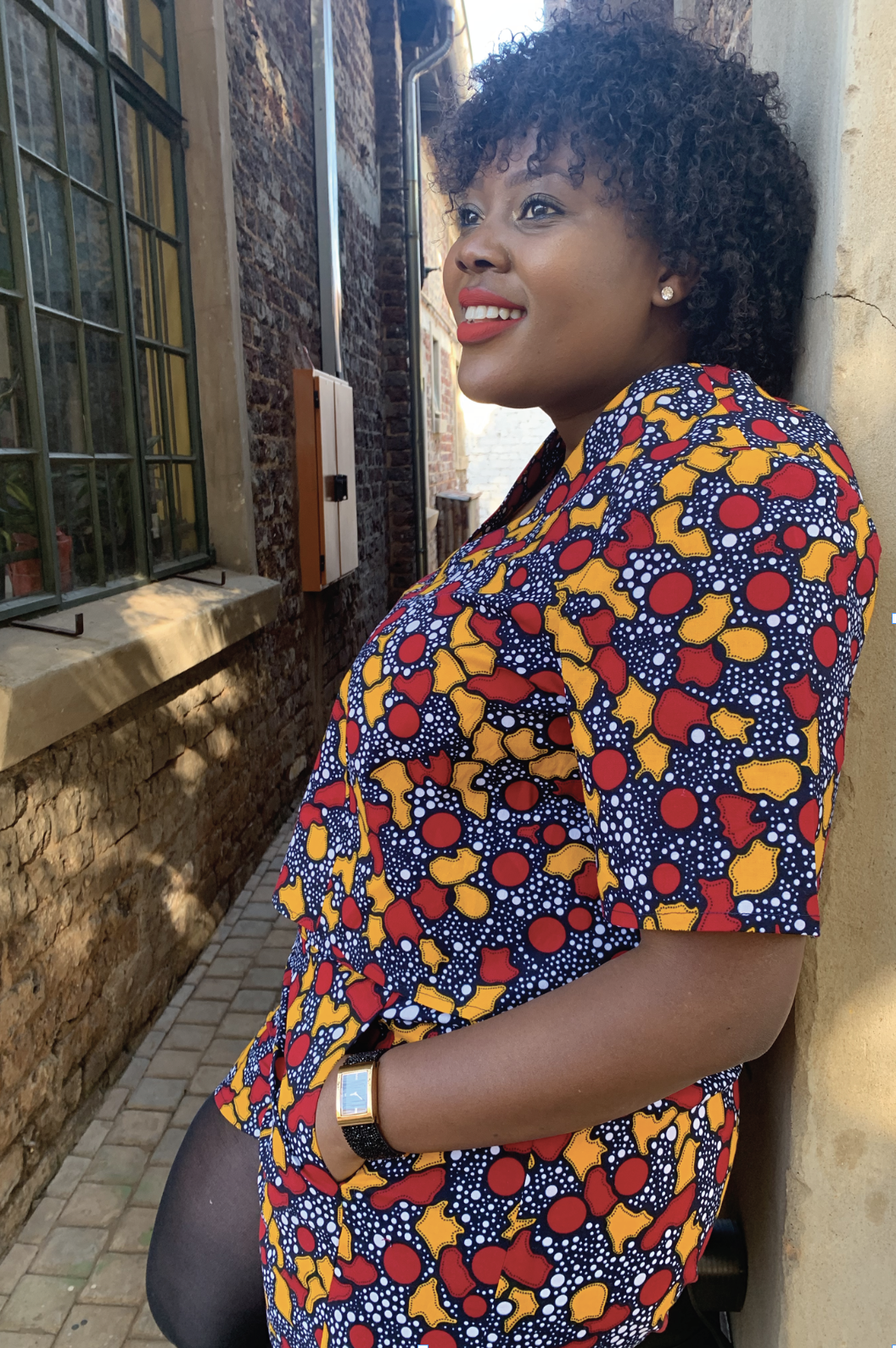 Ankara—The African Story
Ankara has now integrated itself as part of African culture and history. In fact, when you ask many Africans about the origins of Ankara, you'll hear stories about their ancestors and the meaning of certain prints.
In the early 1900s, missionaries started teaching women to sew, not only to earn an income but also to promote a modest dress code. When you walk through the streets of an African market, you can still see the history of this as there is a tailor every few shops.
African women used fabric as a form of communication—for storytelling and documenting their culture and traditions. Ankara patterns have been named after African proverbs, personalities, cities, places, and occasions, and many African people have a strong connection with the fabric because of personal history. It will represent an event they were part of, gifted during matrimonial ceremonies to bring together families, even passed on from mother to daughter. In this modern African era, Ankara is a way for many to stay connected to their culture and origins as we assimilate more and more into Western society. These connections that African people have with Ankara fabric make it truly an African fabric.
---
Cultural Appropriation—Can I use Ankara in My Craft?
With many African people living worldwide, Ankara fabric vendors can now be found everywhere, and the diversity of colors and prints attracts many home sewers and designers from different cultures and backgrounds.
Concerns with cultural appropriation arise when the fabrics are used without acknowledgment and for compensation.
These fabrics are often presented as something new—and therefore, trendy—by the dominant culture that is adopting these trends and financially benefiting from this adoption.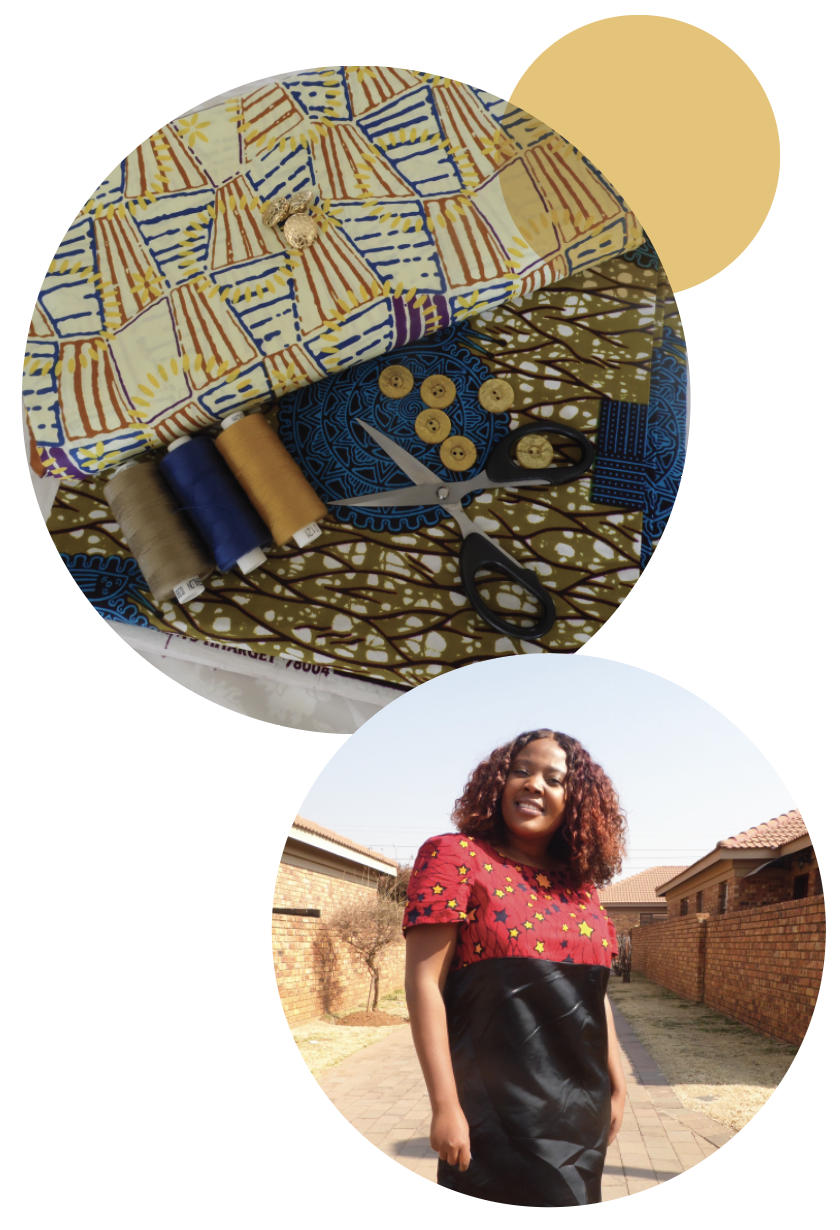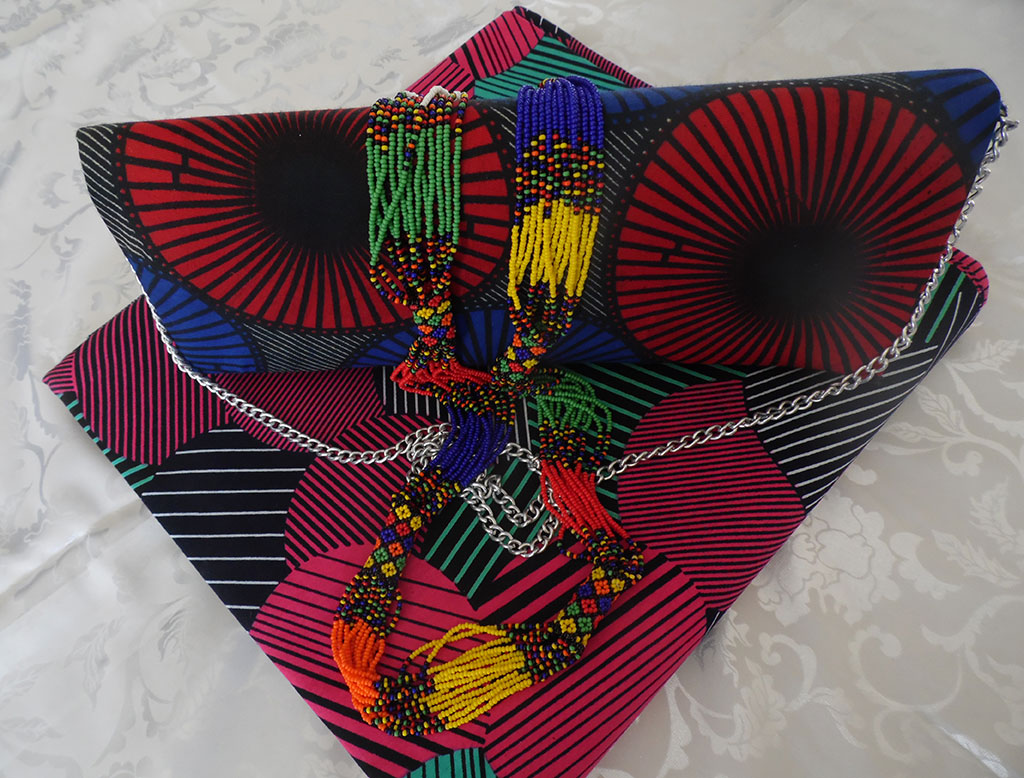 When making something using Ankara fabric, acknowledge that you are using Ankara fabric. The fabric might be new to you, but it has a long and deep cultural meaning to Black people. Therefore, consider buying the fabric from a black business to support and show your appreciation of the fabric.
Living in such a connected world, some African vendors based in Ghana, Nigeria, and South Africa, will ship to Europe and North America. If you don't mind waiting for delivery, consider supporting them by purchasing the fabric directly from them.
So yes, do use Ankara fabric in your craft, just acknowledge and support the people as you appreciate their culture.
---
Buying Ankara Fabric
I love shopping for Ankara fabric. You never know what you'll discover—new prints or old prints recreated in a new colorway. I think my brain thrives looking at a floor-to-ceiling pile of Ankara, but not everyone will have access to local stores that sell the fabric.
There are many vendors online which sell Ankara—just search on Instagram and Etsy. For a successful project, quality is really important. If you are at a physical store, feel the fabric and avoid the stiff and papery-feeling ones. If you are shopping online, I would recommend doing a little more research by reading reviews and maybe reaching out to the seller and asking them questions. Most are honest and will tell you the quality—whether it's polyester or cotton.
Like most things in life, you will pay for quality, so avoid the really cheap, mass-produced wax fabrics. They tend to bleed when washing and will not do justice to your project. I've bought a good-quality Ankara piece, and I can barely tell which is the right and wrong side of the fabric.
---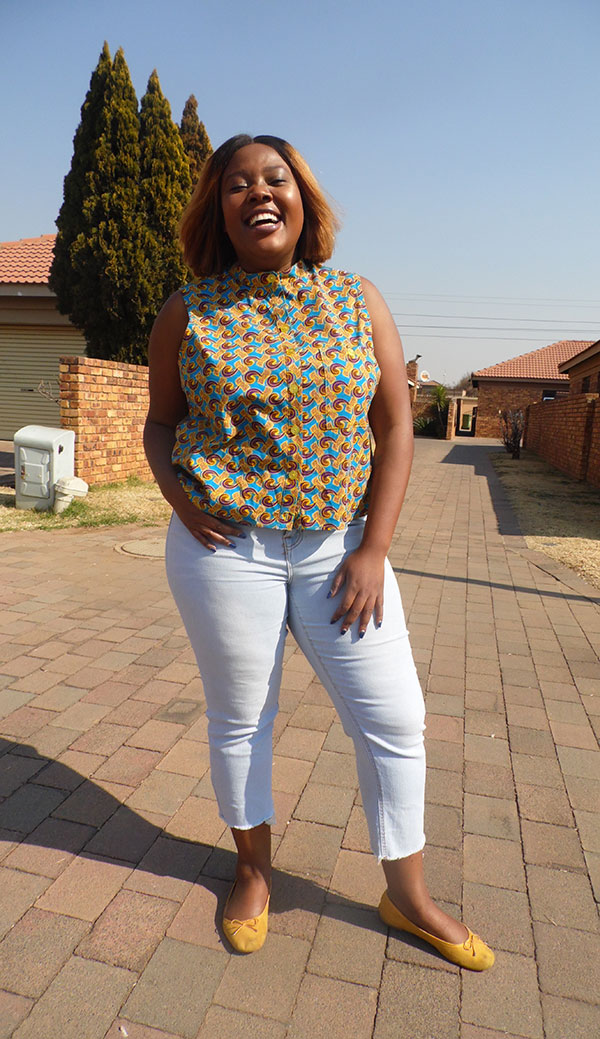 Taking Care of Ankara Fabric
Taking care of your Ankara piece starts with pre-washing the fabric, because of the wax finish. Pre-washing will make sewing more manageable, and I would recommend pre-washing in cold water.
Most Ankara pieces come in 6 yards/5.5 meters, so I will machine wash it with a delicate washing detergent, add fabric softener, and hang it outside to air dry.
I have heard you can add salt when washing your pieces, as this will also soften the fabric. I have never tried this method, so try a swatch first before you wash the entire piece.
To take care of your Ankara garment, hand wash it to prevent the color from fading. If you do machine wash it, wash it with cold to lukewarm water.
---
Sewing Ankara Fabric
Sewing with Ankara fabric is really fun and easy. Simply let the fabric feed through the machine naturally. Use a standard universal needle with a standard J presser foot using a 2.5mm stitch length. Because it is usually cotton, Ankara fabric frays, and you will need to overlock your seams. If you do not have an overlocker, use a zigzag stitch or pinking shears to prevent fraying. Ankara fabric normally comes with the manufacturer's labels stuck on it. To remove, simply take a paper towel and place it over the label, use a steam iron over it, and the label will easily detach from the fabric.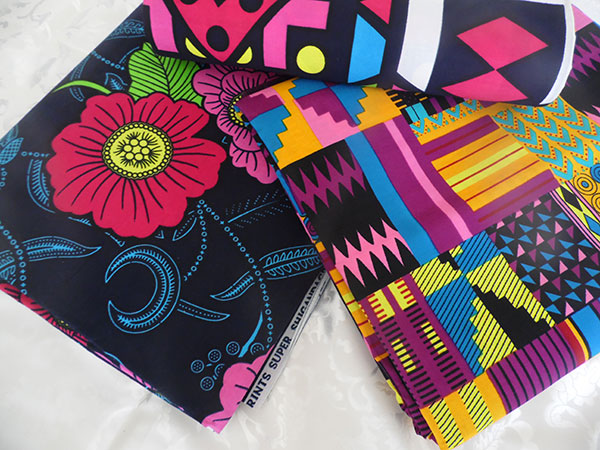 ---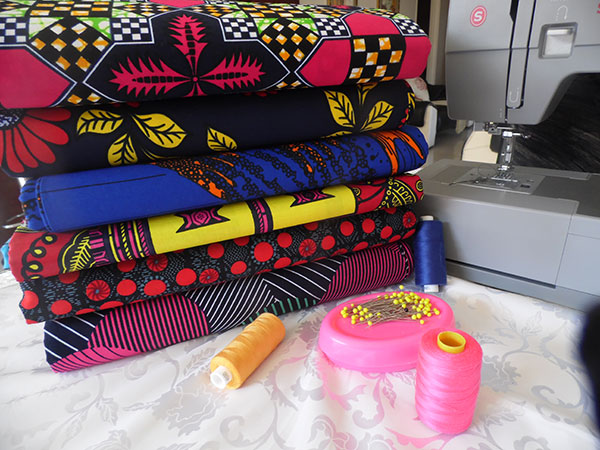 Suitable Projects for Ankara
I think you are limited by only your imagination when it comes to picking your project—Ankara is a versatile fabric, and you can make a wide range of items, like bags, accessories, shoes, homeware, clothing, and quilts.
It is also possible to incorporate your own style when picking Ankara fabric.
Not all prints are bright, bold, and large—you can go for more neutral colors or smaller prints. My personal preference is bright colors and smaller prints or geometric prints. I try to keep to my personal style when selecting Ankara—this ensures I will wear and enjoy my garments.
If you are new to sewing Ankara, I would recommend starting with something simple like a tote bag or a skirt. You can build to more complex projects like shirts, pants, and jackets. Also, do keep the pattern in mind, as you might need to do some pattern matching. With large prints, you might not want to make things with lots of darts and seams, as this might take away from the print. Or, pay extra attention to pattern placement. Remember, Ankara is a cotton fabric, so it does not have a lot of drape.
If you want more inspiration for sewing with Ankara, check out my blog Sew Star Tino, where I share my many of my Ankara projects.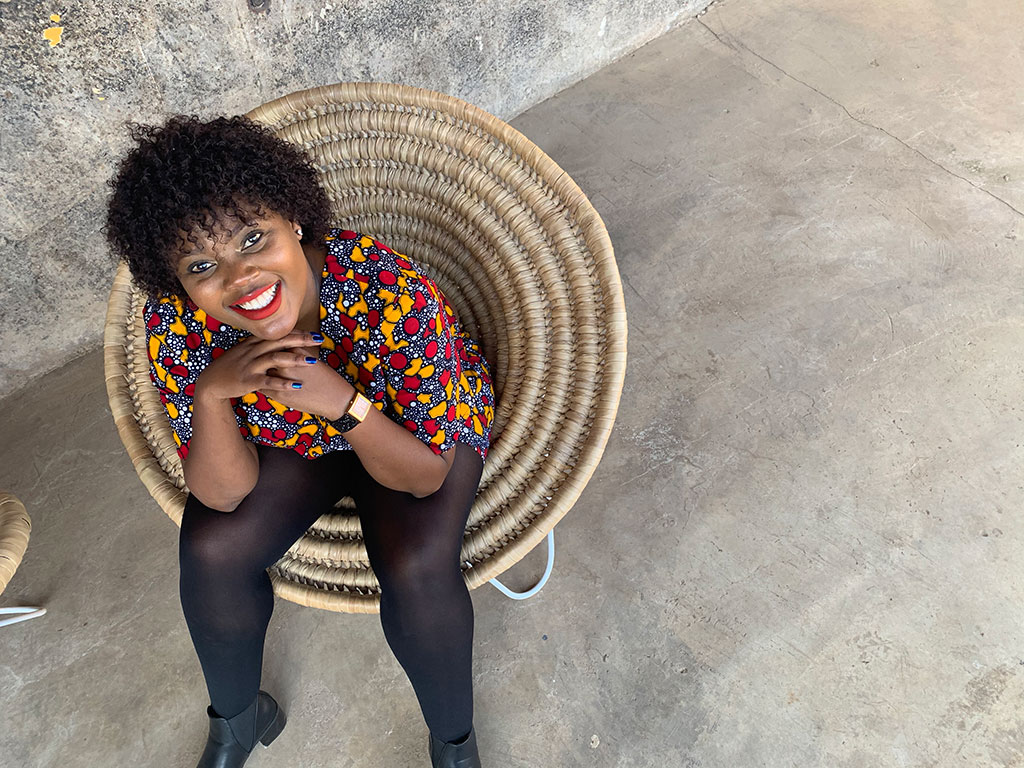 Join the Conversation
Sign in or become a Seamwork member to comment on this article.