This facial is a study in color and texture. These earth-toned crumbles look like gravel from the floor of a desert canyon—but they're actually a multipurpose mask! This recipe is infused with three types of clay, shea butter, and witch hazel to create a convenient mask that nourishes, tones, and deep cleanses.
Kaolin, French green clay, and Australian pink clay are gentle clays suitable for all skin types, including very dry or sensitive skin. If you're more interested in a powerful pore-clearing mask, you can substitute one of the clays for Rhassoul or bentonite.
This mask gives you a chance to play with color. The brick tones of Australian pink clay dominated my mix, but you can change the proportions to favor bone-white kaolin or sage green French clay. You can even mix your own colors. Add white kaolin to Australian pink clay to lighten it into a rosy shade, or mix kaolin with a pinch of turmeric powder for a vibrant gold tone (with added anti-inflammatory properties).
Different types of clay will respond differently to moisture. Green clay shrinks when it gets wet, so if you want to highlight its sage green color, you should double the amount of green crumbles.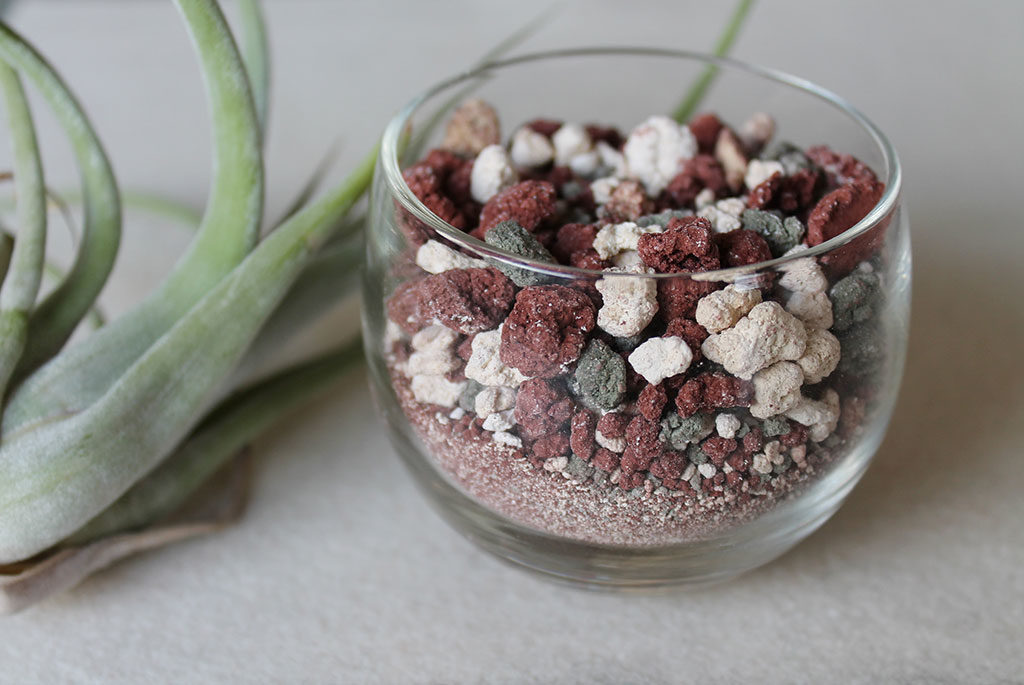 You Will Need:



1/2 c. white kaolin clay (powdered)




1/2 c. French green clay (powdered)




1/2 c. Australian pink clay (powdered)




6 tsp. shea butter




3 tsp. alcohol-free witch hazel




a small pot




a clean glass bowl or measuring cup




3 clean cereal bowls for mixing clay




a chopstick for stirring




a clean glass jar or bottle for storing the mask mixture




Makes about 1 cup of clay crumbles



How to:



Fill the small pot with 2 inches of water and place on low heat. Put the shea butter in the small glass bowl or measuring cup and place it in the pot. If you want to add essential oils, add it to the shea butter now.




While the shea butter is melting, put each type of clay into its own clean cereal bowl.




Once the shea butter is liquefied, add 2 tsp. to the white clay. Stir thoroughly.




Next, add 1 tsp. witch hazel, a few drops at a time. Stir continuously as you add the liquid. The clay will start forming crumbs. Stir until the clay has formed pea-sized crumbles. Adding liquid too quickly will create large lumps. If this happens, break up these large clumps with clean fingers.




Clean the chopstick and repeat this process with the other clays. Some clays clump faster than others, so go slowly, paying close attention to the texture.




Put bowls of crumbly clay in a dry, warm place. Let them sit until they seem completely dry (usually 3-5 days, depending on the weather).




Gently mix the crumbles together. Scoop the top layer of large crumbles into a clean bowl. Pour the smallest crumbles into your glass container (make sure it's completely dry first!). Then pour the large crumbles on top. Store in a dry place.



To Use:
Pour 1/2 tsp. mask mix into a small bowl. Add 1/8-1/4 tsp. water and wait 2 minutes. Smooth mask over damp skin. Rinse after 10 minutes.
Join the Conversation
Sign in or become a Seamwork member to comment on this article.