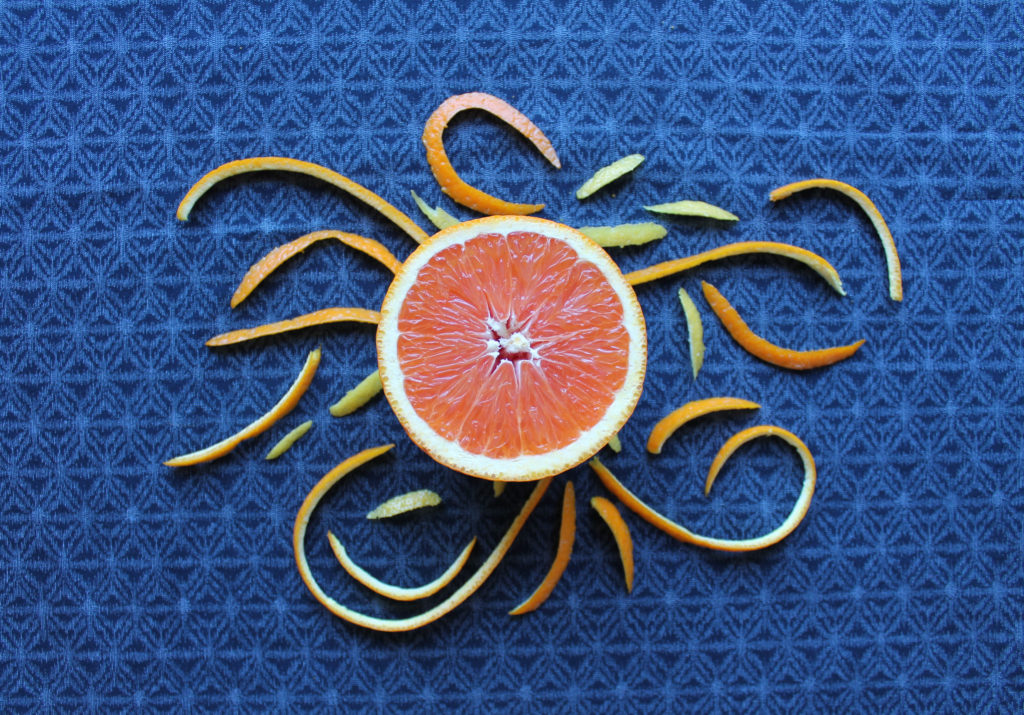 Vitamin C is an essential part of a healthy diet. It's also great for your skin. Its benefits are well-documented: when added to skincare products, vitamin C reduces inflammation and fades acne scars and dark spots caused by sun damage. Used consistently, it boosts collagen production, which makes skin firmer and discourages fine lines. It improves skin's overall health, healing time, and reaction to sun exposure.
So why isn't vitamin C an ingredient in every skincare product? For all its promise, vitamin C can be a difficult ingredient for manufacturers to work with. It degrades quickly, so creating stable, potent formulas is challenging (and the results are usually expensive).
We can deal with this problem by making an inexpensive serum that will be replaced every 7-10 days. Making small batches also allows you to adjust the potency of your serum over time. Vitamin C is most effective when used in concentrations of 15%-20%, but it is best to start at a lower concentration and work your way up gradually. Consistent use is more important than high concentration, and vitamin C will still offer benefits at concentrations as low as 0.6%.
This serum also includes glycerin, which thickens the formula and attracts moisture to the skin. Try layering this serum under a basic, non-exfoliating moisturizer at night to wake up glowing and hydrated.


For a 5% serum, use 4 1/2 tsp. water, 1/4 tsp. glycerin, and 1/4 tsp. vitamin C.


For a 10% serum, use 4 1/4 tsp. water, 1/4 tsp. glycerin, and 1/2 tsp. vitamin C


For a 15% serum, use 4 tsp. water, 1/4 tsp. glycerin, and 3/4 tsp. vitamin C


For a 20% serum, use 3 3/4 tsp. water, 1/4 tsp. glycerin, and 1 tsp. vitamin C


You will need:


Vitamin C powder (L-ascorbic acid or ascorbic acid). Vitamin C is sold at health food stores as both powder and crystals. Buy powder if you can—the crystals can be hard to dissolve.


A small, clean glass mixing cup


A clean wooden chopstick


A 1 oz. (30 ml.) dark glass bottle with a tight-fitting dropper top


Glycerin (optional). If you don't want to use glycerin, replace it with an equal amount of water.


Room temperature distilled water


Makes just under 1 oz. of serum.
How to:



In the glass mixing cup, combine water and vitamin C powder. Stir with chopstick until completely dissolved.




Add glycerin and stir. Pour into dropper bottle.




Store your serum in a cool, dark place. Replace every 7-10 days.



To use:
Moisten a cotton pad with vitamin c serum and sweep over freshly cleansed skin, avoiding the eyes and lips. You shouldn't feel any stinging, itching, or irritation. If you do, wash your face and mix a less concentrated batch of serum. Most sources recommend pairing vitamin C products with a broad-spectrum sunscreen of SPF 25 or higher.
Join the Conversation
Sign in or become a Seamwork member to comment on this article.