Most of the clothes we sew are shared with the world, even if we sew them only for ourselves. We wear our hobby—it adorns our bodies—so it's difficult to keep it a secret. It's out there every day for people to see—whether passersby see it at-a-glance, your best friend comes up close to admire your soft fabric, or your family thinks you went shopping at your favorite store because your me-made clothes are just that awesome.
How else do you share your craft with the world?
This issue explores how our creativity helps us share our knowledge, opinions, joy, and all the things that make us unique—the stories we tell with our clothing. I bet you can recall some little moments spent with each piece of clothing you've made. So this month, think about all the stories tucked away in your wardrobe. What will you share next?
---
Meet the Writers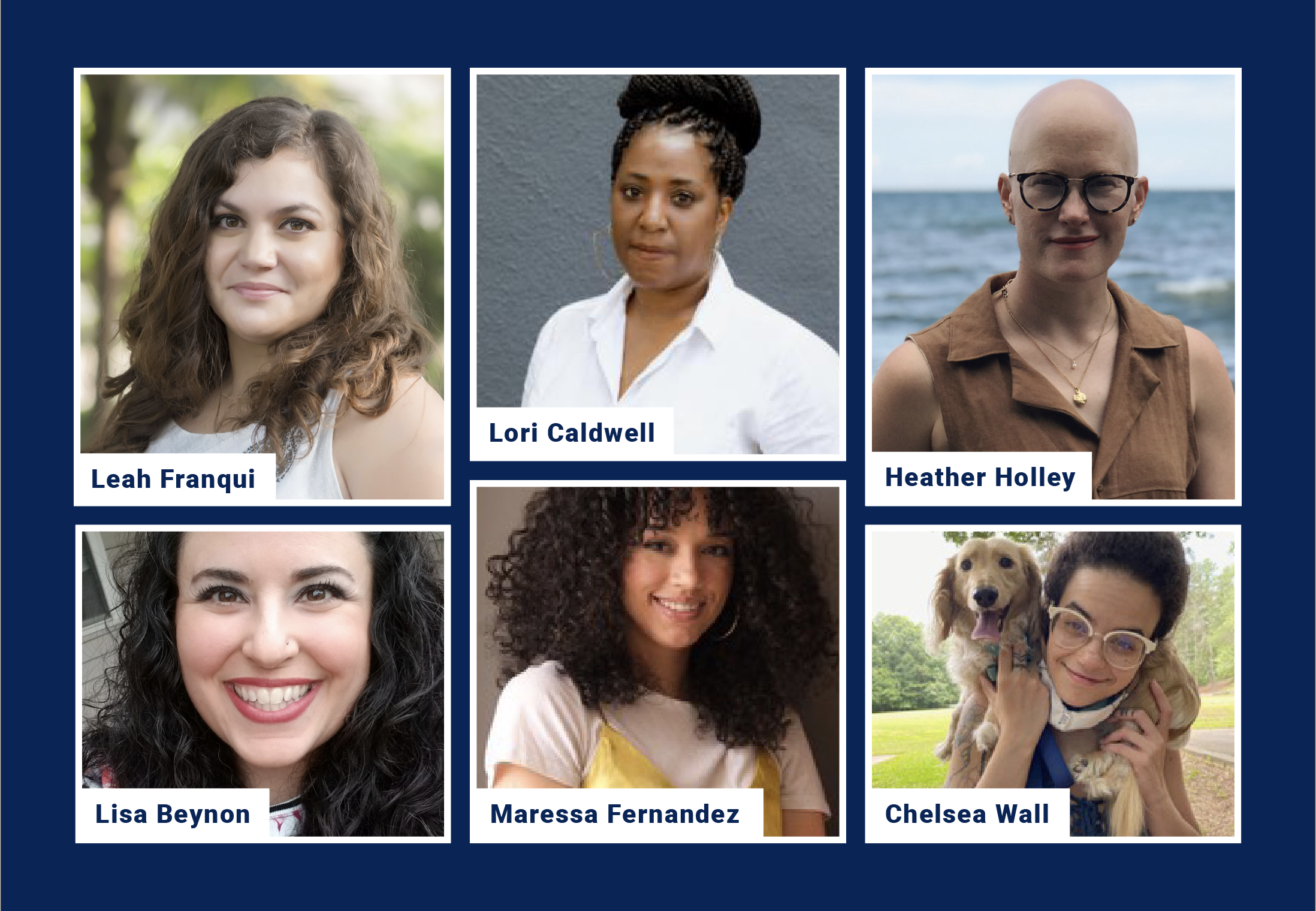 Leah Franqui interviews Elizabeth Way, assistant curator at the Museum at FIT—hello dream job—who won an award for her show Black Fashion Designers. Liz discusses how clothes become fashion and why fashion is inseparable from culture, race, and change.
Lori Caldwell's monthly maker interview is with Treasure Mallory—handbag designer, leathercrafter, and founder of Nikki&Mallory. Treasure found herself sketching handbags in design school when she was supposed to be drawing clothes. She risked her chances of graduating by presenting a handbag collection instead of garments, but now she's a successful business owner who teaches the art of leathercrafting.
Heather Holley has to wear an insulin pump, but you'd never know it because she's hacked her garments to fit her medical device. This month, she shares how she hacked the Natalie blouse into a chic romper complete with a hidden pocket for her insulin pump, and she hopes that her pattern hack will inspire anyone who needs to create a fashionable space for their devices.
Lisa Beynon teaches high school art. When her students ask her, "Mrs. B, what can I make?" she has a few teaching tricks to boost their creative mindset. In her sewing story, she encourages you to channel your inner art teacher.
Maressa Fernandez strives to empower sewists through her work as a maker advocate. In her essay on this month's theme, she argues that sharing our handmade projects is an act of quiet rebellion.
Chelsea Wall brings her first book review to Seamwork Magazine with her thoughts on Kassia St. Clair's The Golden Thread. This book tells 13 stories of textiles, and Chelsea muses on its hits and misses for textile enthusiasts, home sewists, and fashion historians alike.
---
Listen to the Podcast
What would you do if your body kept changing? Would you still take time to sew clothes if you gained 90 pounds in a year? Or lost 30 pounds in a month?
Maggie Crisler stands 6'1" tall, is plus-sized, and feels like her accent isn't quite Southern enough for her small Alabama town, but it's too Southern for the rest of the world. After a tumor on her pituitary gland caused her to rapidly gain over 90 pounds in one year, she thought she was locked out of clothing that fits. And she quit sewing. Why should she bother making clothing if her body might be totally different in a few months?
In this month's episode of Seamwork Radio, Maggie shares how she bounced back from a two-year sewing hiatus.
---
Watch the Video
You might notice an abundance of patterns this month because the Seamwork Holiday Collection is here! Learn how to sew three holiday patterns in the Classroom, including the Graham tie, the Ollie grocery set, and the Jordan laptop and device sleeve.
---
Wait, are there really 12 new patterns this month?
Your eyes aren't playing tricks—there are 12 new patterns this month! In addition to the Finn shirt and Witt pants, The Seamwork Holiday Collection brings you ten patterns that are perfect for practicing this month's theme: sharing.
The Holiday Collection celebrates the act of creativity. Sewing is magic, and if you don't believe me, just sew up a gift for someone you love, and you'll see what I mean.
You can read all about the Holiday Collection here, including our free downloadable Holiday Gift Guide, complete with three fun ways to wrap your gifts using fabric.
Happy sharing...I mean, sewing!

Join the Conversation
Sign in or become a Seamwork member to comment on this article.