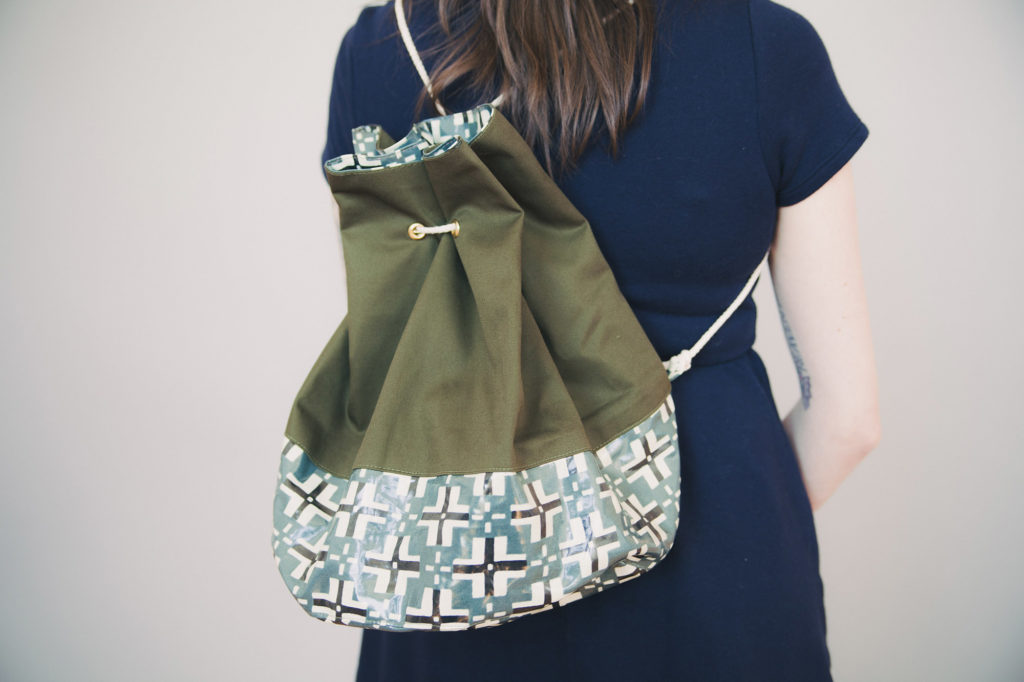 The
Seabrook
bag, lined in patterned oilcloth for protection.
Few things spoil a Monday morning faster than an unexpected lack of coffee. But when that coffee is soaking through the inside of your brand new satchel, things are even worse.
Uses for waterproof bags


Travel bags


Toiletry kits


Beach totes


Diaper bags


Wet bags


Camping or picnic bags


Bike panniers



This was my Monday a few weeks ago as I arrived at work to discover that I'd failed to properly secure the lid on my brand new travel mug. Coffee soaked through the lining, through the pocket holding my laptop, and even though some of the seams, creating a puddle on the floor. Mopping it up with rags and spot treating with soap and water only went so far. My bag still smells of coffee.
If only my bag had been designed to be spill-proof, this mess would have been much easier to deal with. Bags that are designed to waterproof (or even water-resistant) are more durable, last longer, and serve a wide variety of activities and needs. You can take them to the beach or pool and throw damp towels into them. Use them as diaper bags, or make pouches to hold your baby's laundry. Throw them on the back of your bike without worrying about rain. Whether you're a parent, an outdoors enthusiast, or just someone who values practicality, you'll find that spill-proof bags are useful and long-lasting.
Choosing Your Fabric

Here's how to navigate and find the right fit for your bag. These fabrics lean to the technical side, so some terms may be unfamiliar to you.

Types of fabric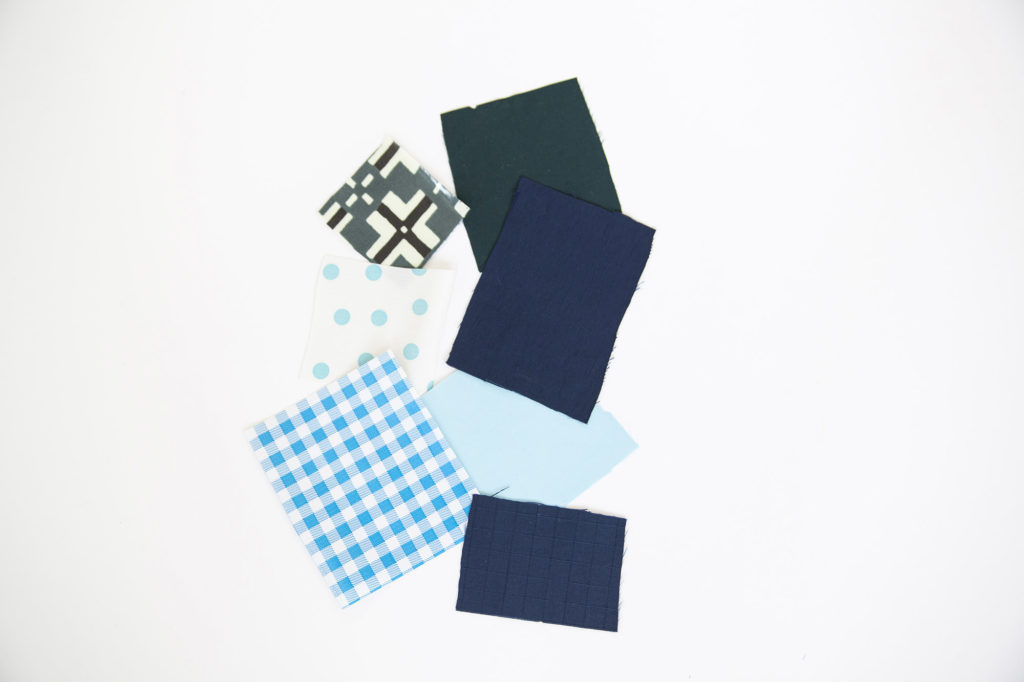 Choose between water-repellent or waterproof outdoor fabrics, or laminated fabrics in interesting prints.
Water-Repellent Fabrics
Fabrics that are labeled water-repellent are not quite the same as true waterproof fabrics. These fabrics, often made from nylon, are designed so that water beads slowly rather than immediately penetrates the right side of the fabric. This is due to either the weave or finishing on the right side.
With water-repellent fabrics, moisture will eventually be absorbed into the fabric, but it takes quite a bit longer than with regular fabric. This makes them a good choice for linings, if you don't anticipate heavy usage and spills. For example, if you want to make a tote bag for transporting damp towels and swimsuits to the pool, water-repellent fabric will likely do the trick.
SUPPLEX fabrics come in a wide variety of colors and will protect you from most small spills.
The most common brand name to look for is SUPPLEX, which is a treated nylon fabric. It's a breathable fabric, meaning that moisture can pass out of it. It also resists mildew and dries quickly. SUPPLEX even comes as a ripstop, which keeps any tears in the fabric from spreading. Taslan nylon is similar to SUPPLEX, but is engineered to look and feel more like cotton.
Waterproof Outdoor Fabrics
Waterproof outdoor fabrics are meant to be used in outdoor clothing and gear. These are quite different from water-repellent fabrics. Rather than a treatment on the right side of the fabric, waterproof fabrics usually have a coating on the wrong side of the fabric, which creates a strong barrier against moisture entering from the environment. In other words, the outside of the fabric may appear to get wet, but the inside stays completely dry.
Coatings on these fabrics are usually a type of vinyl, either a heavier coating of polyvinylchloride (PVC), or a lighter coating of polyurethane (PU). Waterproof fabrics with PU coatings will allow your fabric to move more while still holding its shape. You can identify these coating because they are thin and clear.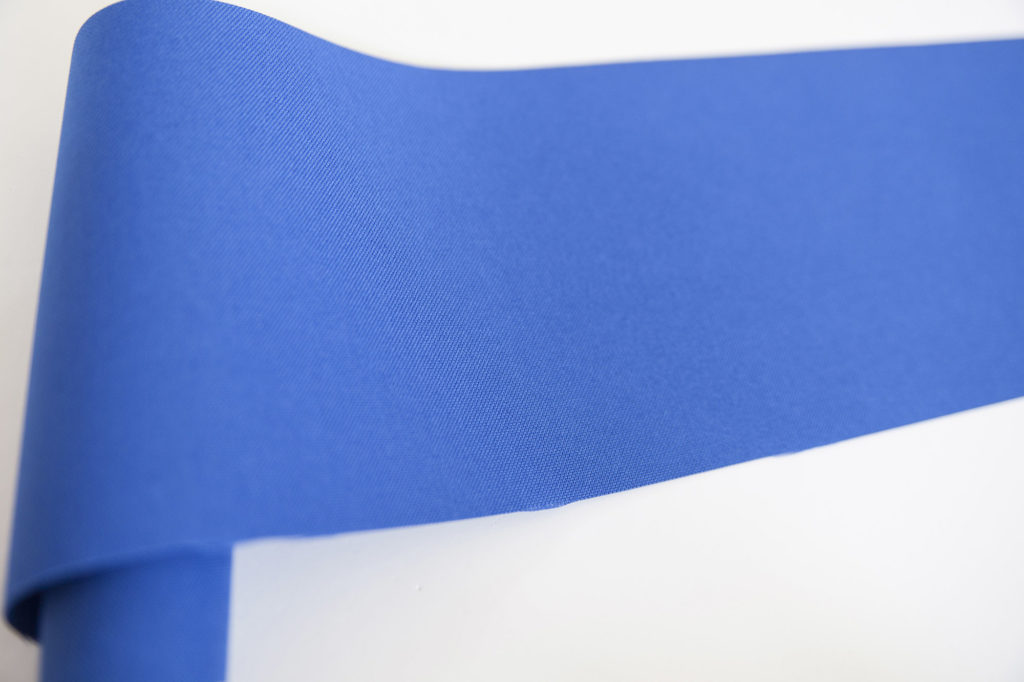 CORDURA nylon is well known for being virtually indestructible and offering true waterproof protection.
CORDURA is a common brand for waterproof fabrics. It is an extremely durable fabric that resists tears and abrasion, making it an ideal choice for heavy-duty bags. It can be used as an outer fabric for a sporty look or as a strong lining.
You may also come across fabrics that are labeled waterproof breathable (WPB). Much like water-repellant, breathable fabrics, these allow water to pass out while preventing water to pass in. This makes it a great choice for outdoor clothing, though you may find it a bit expensive for a bag, where breathability is less of a concern. A common brand name for this type of fabric is GORE-TEX.
Laminated Fabrics
While waterproof outdoor fabrics are coated on the wrong side, laminated fabrics are actually coated on the right side with PU, giving them a slick and shiny appearance. Think of outdoor table cloths, for example. They are designed to be easy to clean up, making them perfect for either the inside or outside of a bag.
;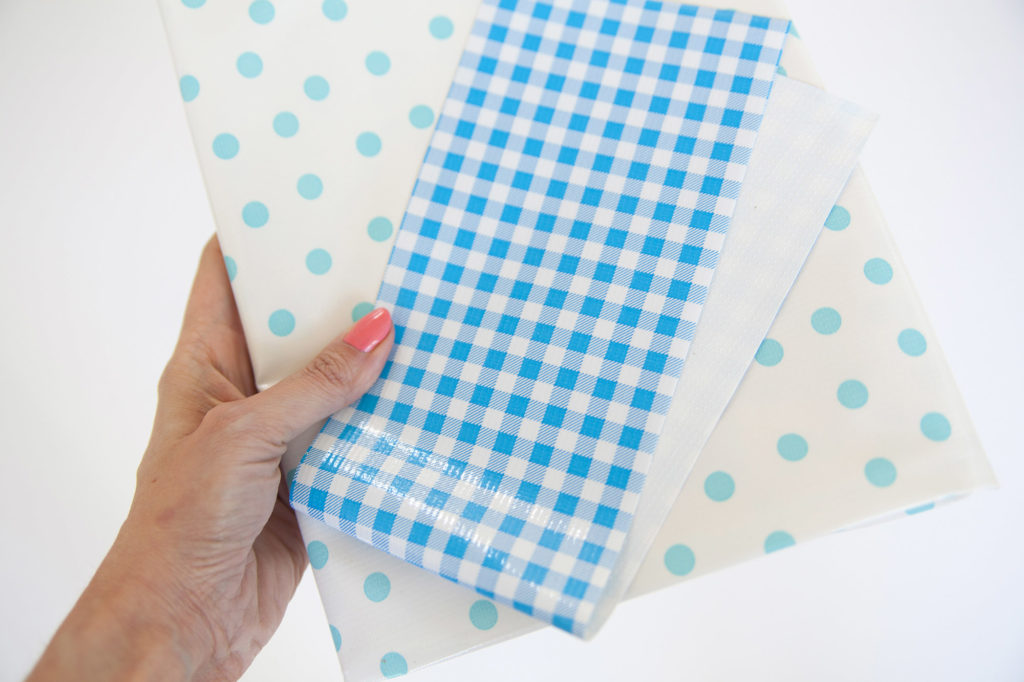 Laminated fabrics such as patterned oilcloth are fun and easy to find.
Sometimes these fabrics are referred to as oilcloth. You will find them in bright colors and patterns in most fabric or craft stores. Confusingly, they are not actually coated in oil, but are made up of a layer of printed cotton with a thin PU coating on top. Even more confusing is the fact that waxed canvas (that is, cotton canvas impregnated with wax to increase water resistance) is also sometimes called oilcloth or oilskin. These fabrics work well for the outside of bags, but not so well for linings due to their slightly tacky coating, which needs maintenance from abrasion.
You may also sometimes come across other laminated fabrics, such as laminated denim or laminated linen. These can make stylish bags with more subtlety than the brightly patterned oilcloths. These fabrics are still waterproof, but might rely more on texture than print to add interest.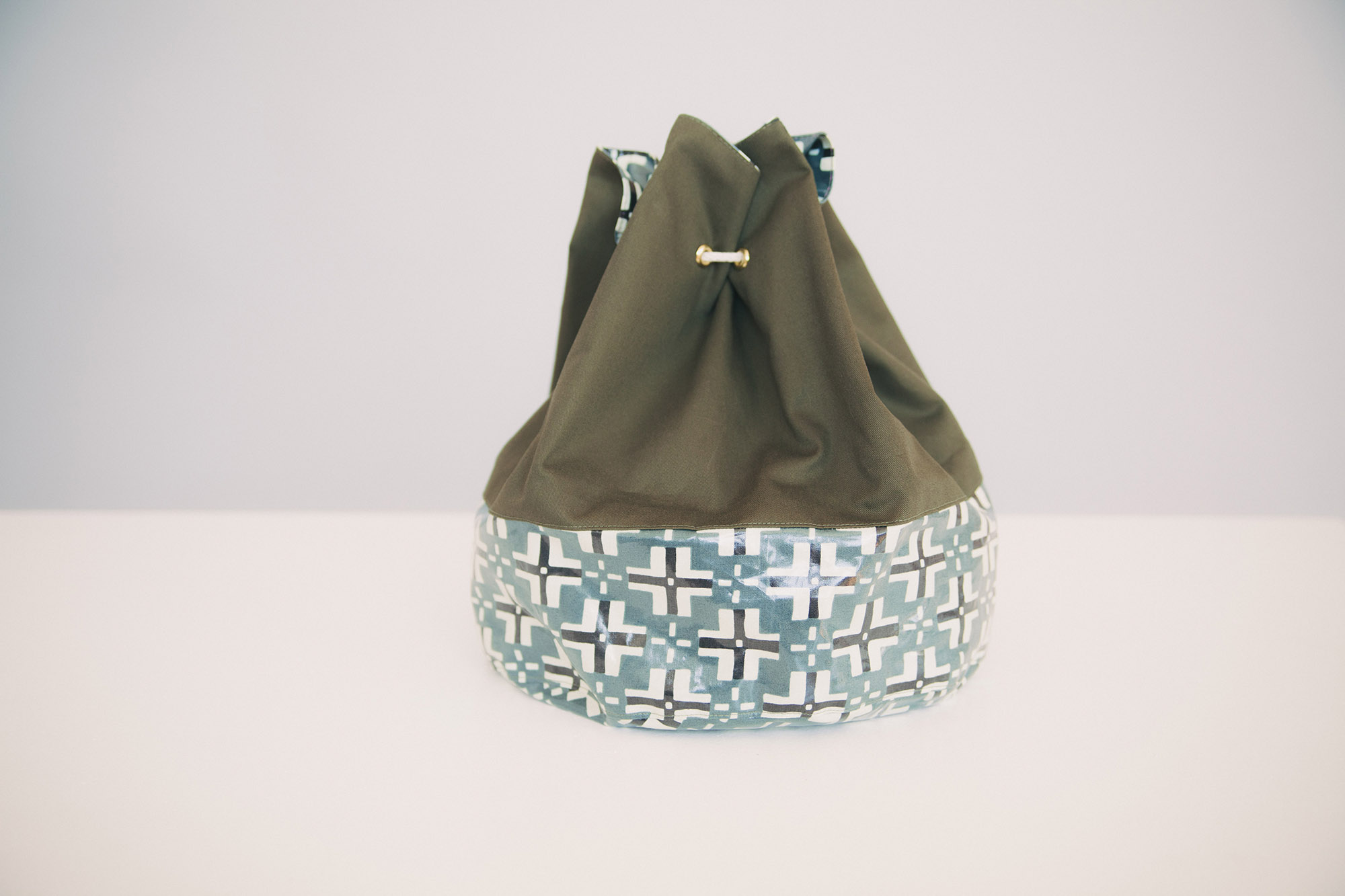 Sewing a Waterproof Bag
Choosing your fabric is half the fun. Once you're ready to cut and sew, follow these tips to keep your bag sturdy and spill-proof.
To make a waterproof bag, first decide which layers you'd like to make resistant to water. Lining your bag with water-repellent or waterproof fabric will keep it secure from spills from food and drink, and dry and easy to clean if you're carrying damp objects. Using these specialty fabrics on the outside will keep the contents dry if environmental factors are more of a concern, such as rain and snow.
Choosing the right fabric
First, decide which fabric is right for you. The first thing to think about is drape and body. Let's say you've decided to make a spill-proof bag by choosing one these fabrics for the lining. Do you want your fabric to give your bag stiffness and stability? If so, using a stiff fabric like oilcloth for the lining will allow you to use a flimsier outer fabric and still have a bag with structure. If you're pairing the lining with an outer fabric that's already sturdy, you might instead opt for a lightweight water-repellent ripstop.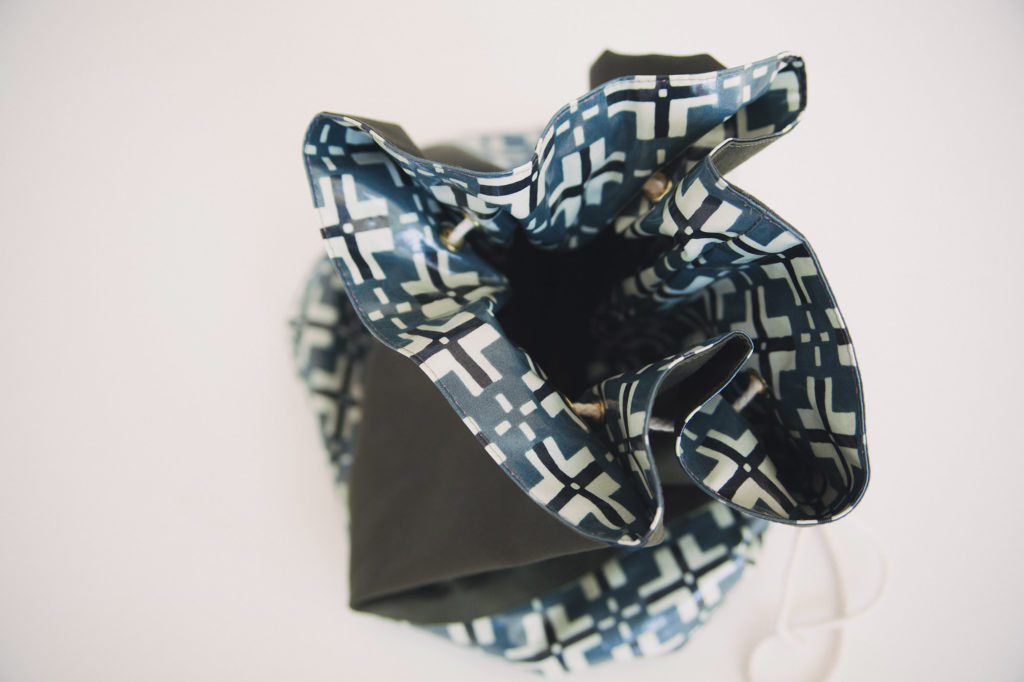 Waterproof or water-repellent fabrics can be used on either the outside layer or the lining.
The next question to ask is how much waterproofing you really need. For durable linings that will resist common spills from like food containers, a water-repellent fabric is likely to give all the protection that you need. If you plan to use your bag for hiking through streams and rivers, CORDURA might be up your alley.
Another consideration is the look and feel. Many waterproof fabrics have a sporty appearance that may or may not be your thing. You can hide this fact by using these on the inside of your bag, and choosing a fashionable fabric for the outside. If you want a bright print, oilcloth is a good choice; if you prefer versatility, you might opt for a simple nylon. Also consider whether you like the texture of fabrics that are laminated on the outside, versus the more traditional feel of fabrics that are coated on the wrong side.
Supplies


Needles: For waterproof and water-repellent outdoor fabrics, use a microtex/sharp needle in size 14 or 16. For laminated fabrics, opt for a denim needle instead.


Thread: All-purpose polyester thread is suitable for waterproof projects.


Pattern weights: Use pattern weights instead of pins to hold your pattern to the fabric when cutting.


Clips: Paper clips or small binder clips can replace pins when holding fabric pieces together for sewing.


Tissue paper (optional): A layer of tissue helps prevent laminated fabrics from sticking to your machine as you sew.


Walking foot or Teflon-coated foot (optional): These specialty presser feet will also help move laminated fabrics along with less sticking.


Seam sealer (optional): To make your bag truly water proof, seal the seams with brush-on seam sealer or tape.


Cutting
When cutting water-repellent or waterproof fabrics, the most important thing to remember is that holes create leaks. Therefore, you should minimize the use of pins whenever possible. Instead, use pattern weights to keep your pattern on the fabric. Trace your pieces, remove the pattern, and cut; or, use a rotary cutter.
When fabrics are laminated with PU or PVC, there is no longer any need to pay attention to grainline. With these types of fabrics, you can distribute your pattern pieces any way you'd like. You can often save fabric by turning pieces in different directions. Be careful when doing this with patterned oilcloth fabrics, especially if the print is directional.
Stitching and Pressing
Again, it's important to avoid perforations in your bag as much as possible. Instead of pinning fabric pieces, try holding edges together with small clips such as binder clips or bulldog clips. As a bonus, these clips will not distort your fabric the way pins sometimes can.
If you do want to use pins, be sure to pin only within the seam allowance. Place pins close to the raw edge, so that any holes in the fabric will not affect the overall quality of the bag.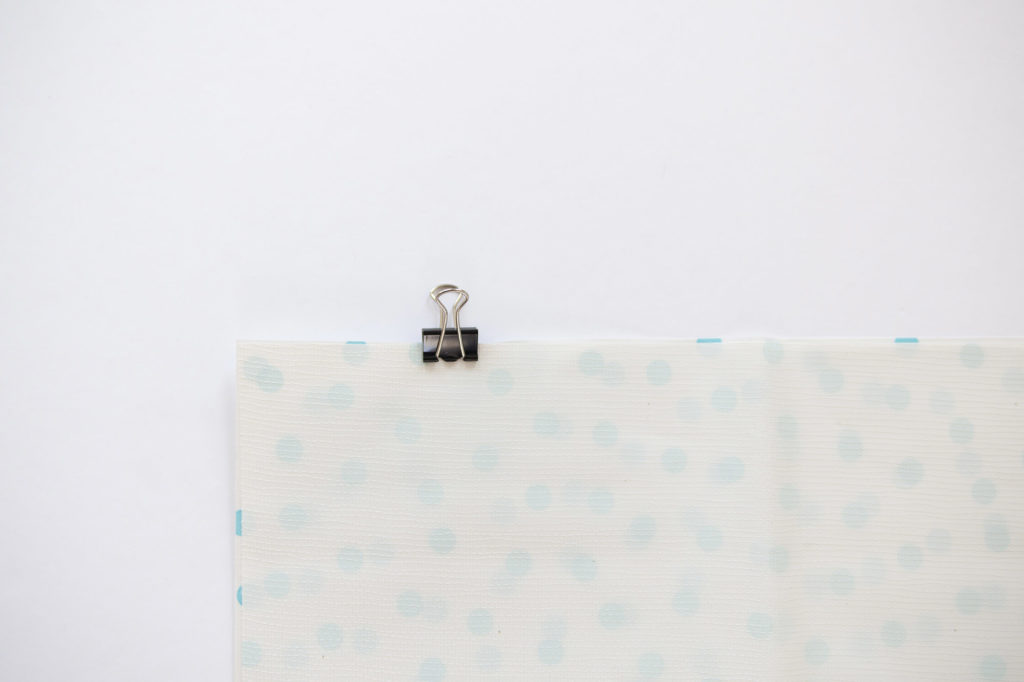 Using clips instead of pins to hold the fabric together prevents punctures that cause more leaks.
If you are using coated or laminated fabrics, the vinyl surface can often stick to your presser foot or sewing machine, interfering with the ability of the feed dogs to guide your fabric evenly under the needle. To prevent this, place a layer of tissue paper between the vinyl surface and the sewing machine. Sew through the paper, and tear it away when you are through. A Teflon-coated foot or a walking foot can also be helpful when using a sticky fabric.
Increase the stitch length. This will create fewer holes in the seamline, so there is less leakage. When the holes are spaced further apart, there is also less risk of tearing. Holes that are close together are like a perforated line on a ticket stub, making it much easier to tear. Try a few different stitch lengths on swatches to see what looks best and feels strongest with your particular fabric.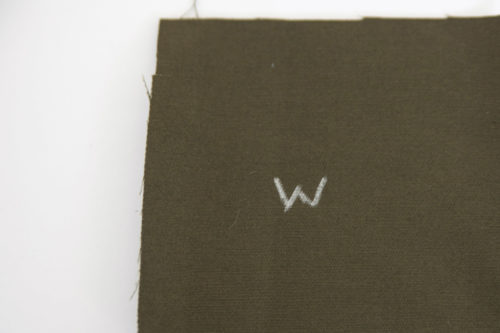 Mark the right side and wrong side of your fabric if it isn't obvious.
Remember that laminated fabrics have the coating on the right side of the fabric. In contrast, waterproof outdoor fabrics have coatings on the wrong side. When sewing with these outdoor fabrics, it may help to mark the right side with chalk to keep things clear as you sew.
For truly waterproof bags, you must seal your seams. No matter how waterproof the fabric is, seams will never be waterproof without additional treatment. You can purchase seam sealer as either a brush-on liquid or tape. This step may not be necessary unless you want a bag that is completely safe from moisture.
Avoid pressing coated fabrics as much as possible, as the coating may melt. Always test with your iron on scraps of fabric before touching your seams. If your fabric cannot be pressed, finger press the seams and edges, or use a clapper to apply pressure without heat. After flattening the seams, topstitch to keep them flat and avoid bulk. If your bag calls for interfacing, use sew-in interfacing instead of adhesive or apply the interfacing to a different layer.
Coated fabrics won't fray, so there's no need for finishing edges when using these. Uncoated fabrics may fray quite a bit and should be finished to prevent unraveling over time. This will keep your bag sturdy, since bags do undergo quite a bit of stress. Try serging raw edges, or use a zigzag or mock overlock stitch on your sewing machine.
Waterproof bags help you do more than prevent unexpected coffee mishaps. You can take them along during inclement weather or on hikes and picnics. You can transport food, pack your toothpaste for a trip, or take your baby gear along. With so many fabric options, there's little reason not to keep your handmade bags dry and easy to clean.
Join the Conversation
Sign in or become a Seamwork member to comment on this article.