Have you ever bought a fabric you were excited about, only to get it home and discover that it isn't at all what you thought?
Or maybe you just realized that the color doesn't look good on you, or there's something about it that just doesn't quite work?
This happened to me recently. I fell in love with a camel-colored rayon with a gorgeous drape. But when I took a second look later, I noticed that it was weirdly close to my skin color.
My fear is that I'd look washed out, at best. Naked, at worst.
Rather than shove it to the back of my stash to languish, I decided to use it. In today's video, come along with me as I sew some chic pants from an iffy fabric.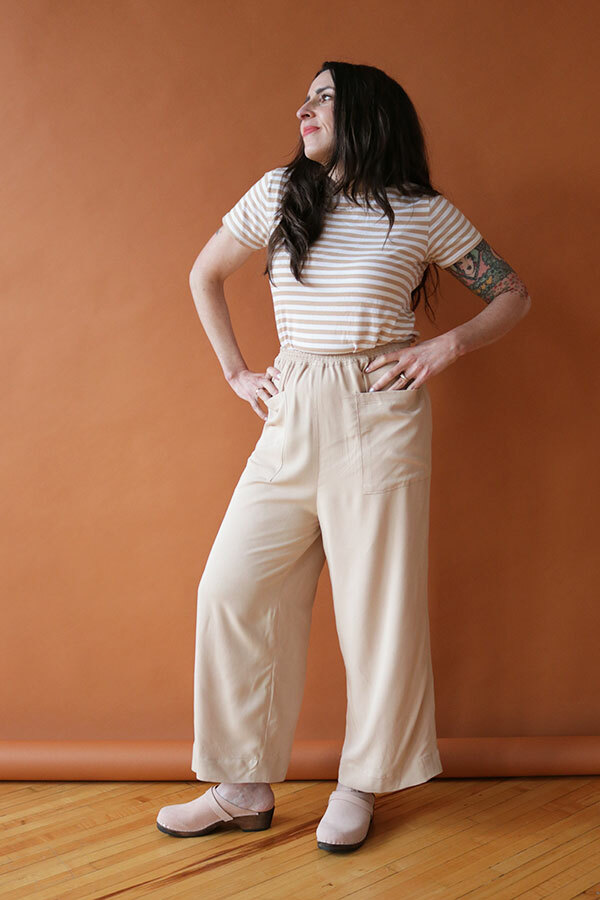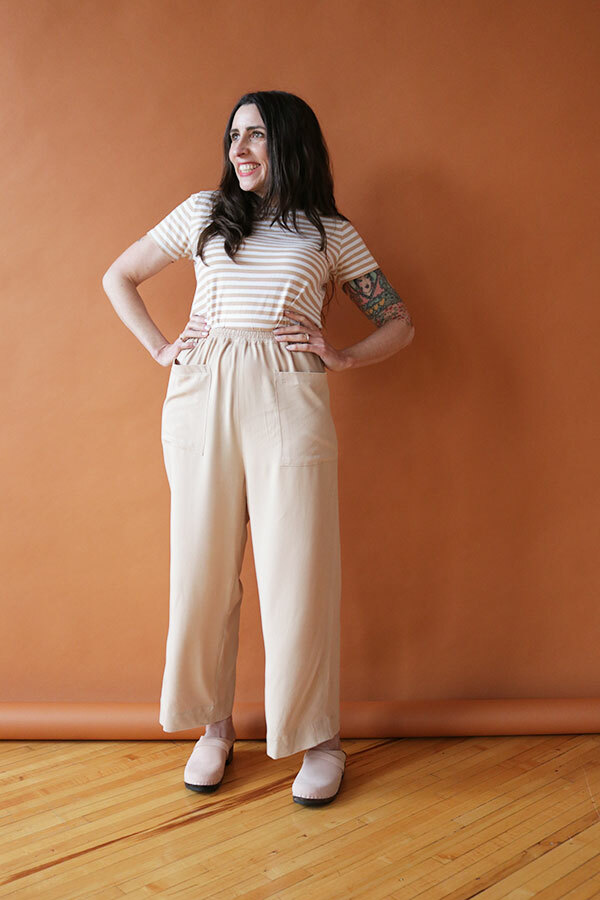 I'll share what I learned, and my tips for making lemonade from a fabric lemon.
Like these quick tips:


Try on your finished project with a bunch of other colors, especially unexpected ones. Look for high and low contrast or a fun print. It might change the way you perceive the color.


If you buy fabric that's similar to your skin color, hold it away from your face. The shade might work great as pants or a skirt!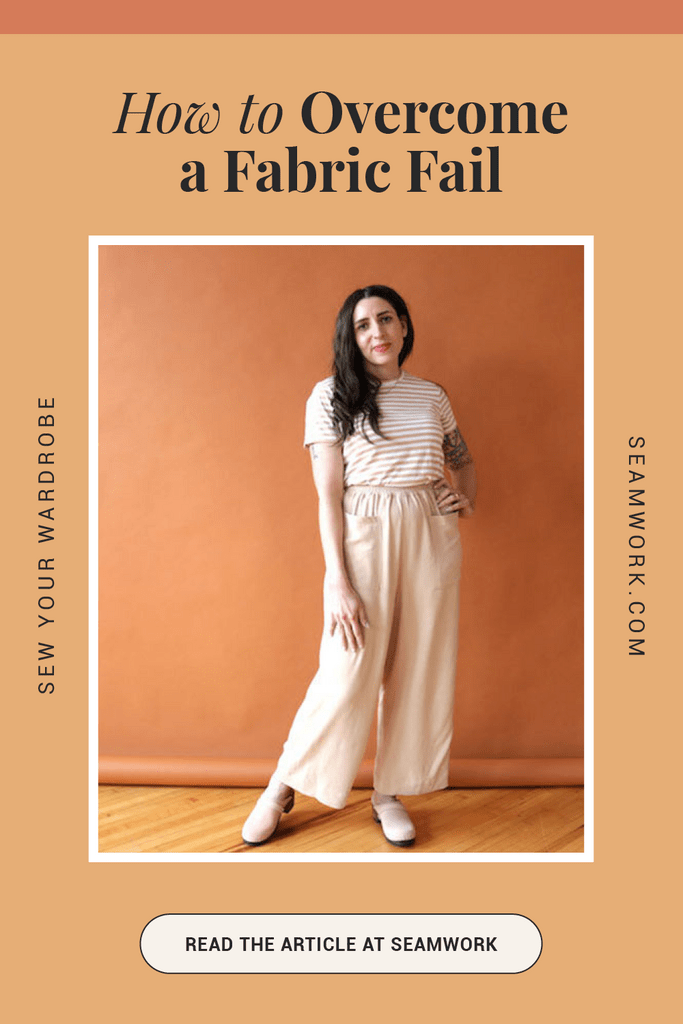 Join the Conversation
Sign in or become a Seamwork member to comment on this article.