Do you have too many ideas for sewing projects and not enough time to make them all? If you're stuck in the middle of a bunch of ideas, you might need to complete your creative cycle.
If you think about sewing as a creative cycle, you have the excitement and novelty of getting new ideas at the start of the cycle and a completed garment you love to wear at the end. Completing this cycle keeps you sewing, but it's also easy to get stuck in all the ideas, which leads to analysis paralysis, which means you aren't actually sewing anything.
Here are 4 steps to help you bring an idea for a sewing project out of the idea stage and turn it into a finished garment. These ideas all come from episode 104 of the Seamwork Radio podcast, and you can listen to the full episode here .
All of these ideas really complement our free Sewing Planner, which just got a little makeover. So download the planner and follow along!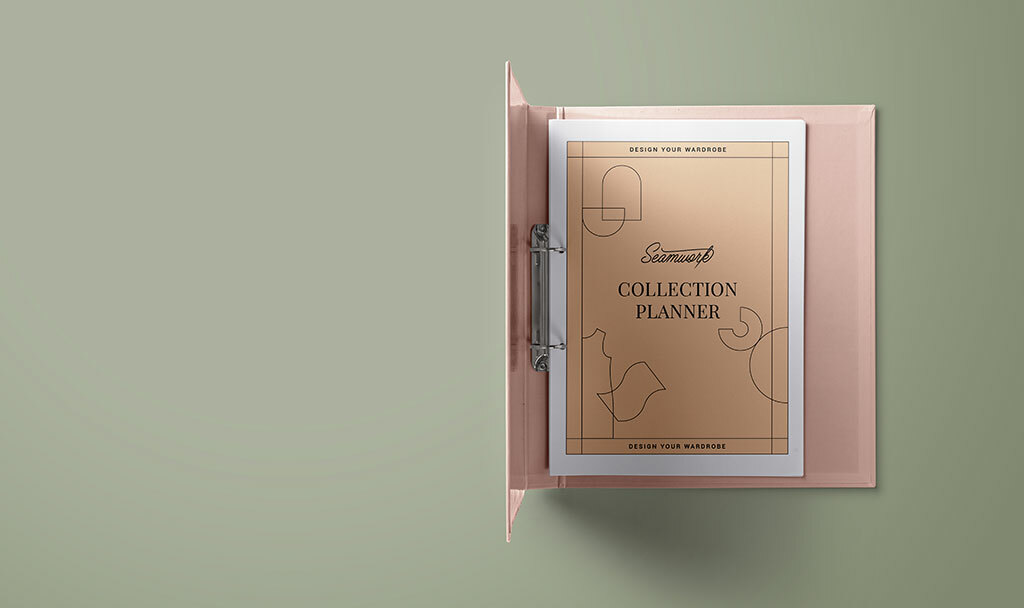 1. Create a system for cataloging ideas
If you don't have a system for cataloging all of your ideas, start by making one. For example, use Pinterest to gather inspiration or create a physical mood board. You can even snap inspiration pictures and keep them in a folder on your phone.
When you gather all of your ideas together in once place, it's easier to spot trends. So if you see the same kind of cardigan all over your inspiration board, it might be time to try to sew it!
2. Prioritize your catalog
Once you have all your ideas together in one place, sort through them and identify some common ideas. And then, it's time to prioritize all the possible projects. Here are some questions to help you do this.



Is this project seasonal? Decide if you like to sew for the current or upcoming season.



Are you genuinely excited about it? If you're not excited by it, you might drop the project part way through. The number one criteria for what you sew should be genuine excitement.



Do you have the materials for it? Materials can be a big roadblock, especially if you have to wait a long time to get all your supplies.



Will it teach you something new? And are you up for the challenge?



Do you have time to do this right now? If the project drags on too long, you might lose motivation. So prioritize based on what you have time for at this moment.



Does it fit your criteria? Identifying different criteria that your sewing projects must meet—like how often you will wear the garment, if it fits your daily activities, if it's comfortable or appropriate for work—is an important part of the Design Your Wardrobe process. This can help you get out of any fantasy—some garments will intrigue you, but you might not actually wear them. And remember, the number one criteria for what you sew can just be genuine excitement.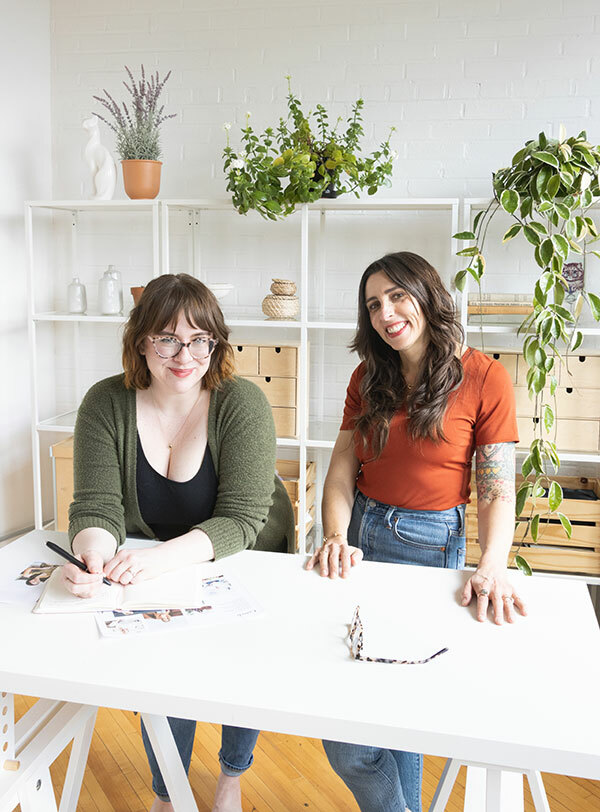 3. Create a planning space
Just like you created a space for storing your ideas, create a space to plan them out. You can sketch your patterns and fabric on your iPad. Or, find an app, like Mila Note that is designed to help you organize creative projects. Of course, you can always use a physical notebook or the Seamwork downloadable planner to sketch your plan. You can use your planning space to work out the details for individual sewing projects and to create a queue you can follow.
4. Allow some wildcards
No matter how well you plan and organize your sewing plans, not having room for those spur-of-the-moment, exciting projects can actually end up derailing you. So make some room for wildcards—patterns or fabrics that creep up suddenly but get you really excited. If you anticipate running into a few wildcards now and then, leave space for them in your plans. Then you won't feel guilty for pausing your queue to sew up something that will make you feel good right away.
So, if you're awash in ideas but not spending time at your machine, these 4 tips will help you get out of the first part of the creative cycle. Remember, to have a functioning creative cycle, you need fun ideas, but you also need to execute them. Ideas and execution are the two actions that drive the creative cycle. So, if you're feeling stuck, think about which part of the creative cycle you are stuck in, and use these tips to get going!
Love the article? Pin it for later.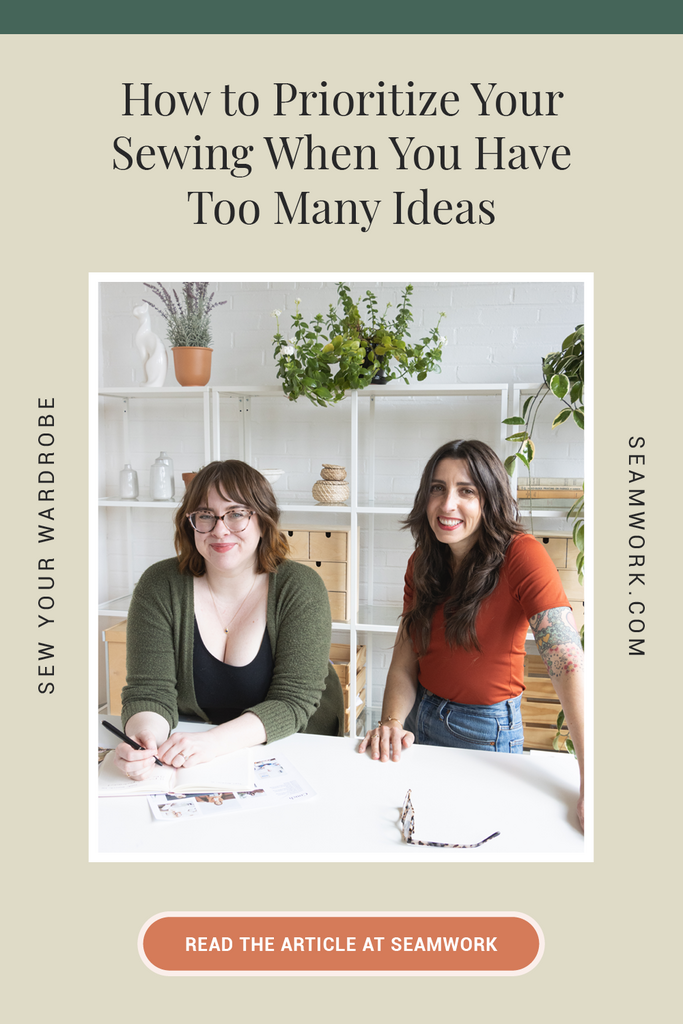 Join the Conversation
Sign in or become a Seamwork member to comment on this article.