Instead of writing a whimsical anecdote about pleats, we're just going to get right to it. What makes a pleat?
Pleats come in many forms, but they share a basic structure and construction. Often added as design details, pleats also affect the fullness of garments in a unique way. Essentially, pleats are clever folds that reduce the width of your fabric but still allow for movement. Just think of a classic pleated skirt—the pleats provide some gentle shaping, while still allowing the skirt to bellow out as you move.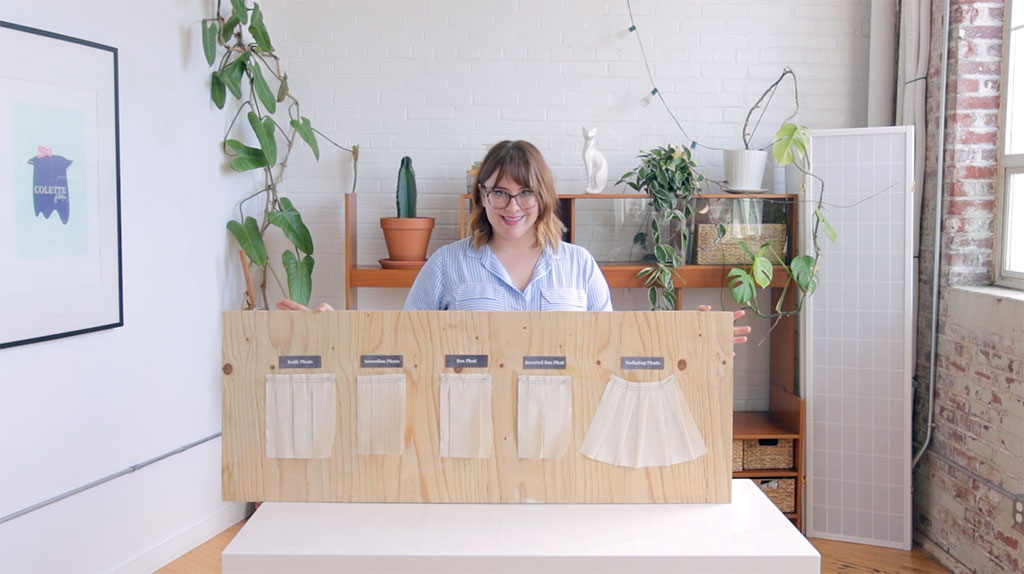 This month, we have a special video tutorial that will teach you all of these pleats basics.



The anatomy of a pleat: We know that a pleat is a fold, but what is pleat depth? This video will help you brush up on your pleat vocabulary.



A visual guide to some common types of pleats: We'll cover knife pleats, box pleats, accordion pleats, and radiating pleats.



A step-by-step for sewing pleats—and getting them to stay put. Hint: Get some vinegar ready.


To watch the video, head over to our YouTube channel here, and Haley will introduce you to the wonderful world of pleating.
After watching the video, get inspired with some pleat hacks and inspiration below.
Pleat Anatomy
As you'll see in the video, pleats have some fun vocab that helps you understand their anatomy. Here are some basic terms.
Pleat depth: the distance between the outside fold and the inside fold on the pleat.
Pleat underlay: the distance of the pleat depth, multiplied by two.
Pleat spacing: the distance between each individual pleat.
Types of Pleats
There are a bunch of different types of pleats, but here are the five common types of pleats covered in the video.
Knife pleats: all exterior folds in a knife pleat face one direction. Pintucks are a variation of a knife pleat—more on tucks vs. pleats below.
Accordion pleats: accordion pleats are a variation of a knife pleat, with much closer placement—or smaller pleat spacing!
Box pleats: the exterior folds on box pleats face opposite directions, creating a box-like shape.
Inverted box pleat: similar to a box pleat, an inverted box pleat has exterior folds that face each other.
Radiating pleats: these pleats are similar to knife pleats, but they radiate out from a single point.
Have Fun with Pleats
Add Box Pleats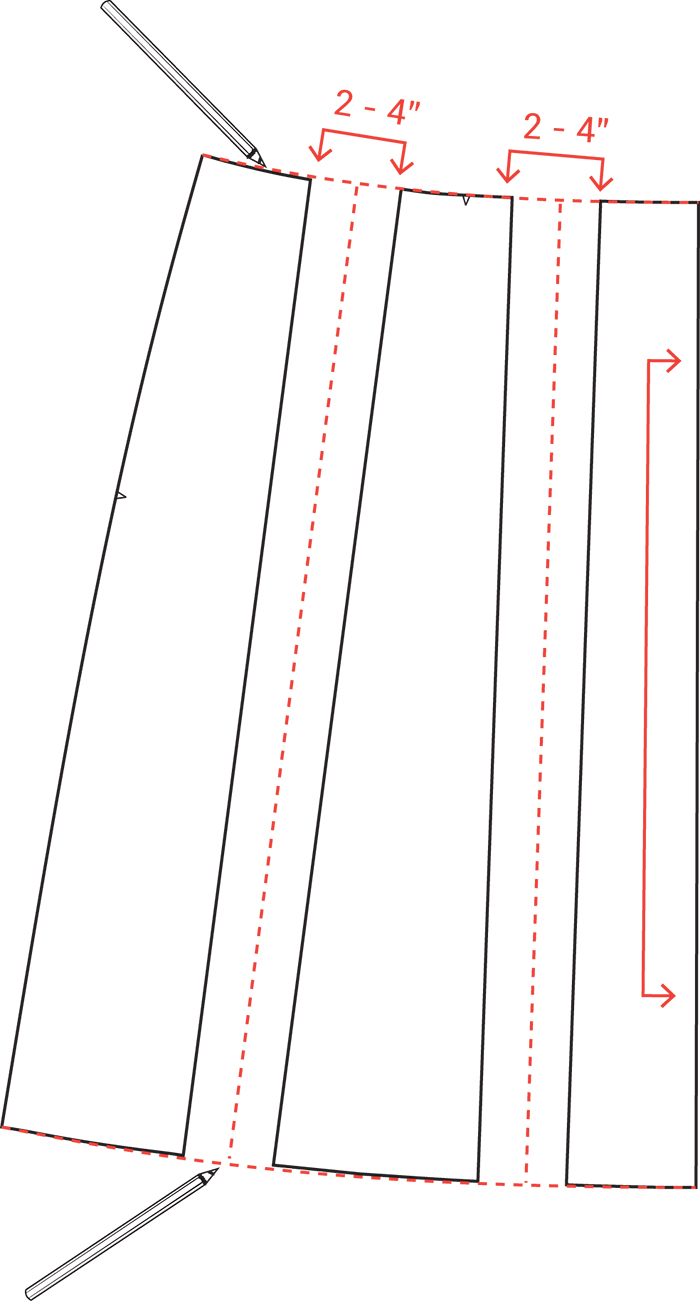 Box pleats are classic. They are dramatic enough that one per garment will do, or you can go bold and create a series of box pleats on your skirt or dress.
On a box pleat, the two folds face away from each other, creating a box-like pleat. This pleat is easy to sew, and if your pattern doesn't call for one, it's also easy to add yourself.
In this pattern hack from issue no. 33 of Seamwork, we show you how to add box pleats, using the Laura skirt as an example, but you can add these pleats to most basic skirt patterns.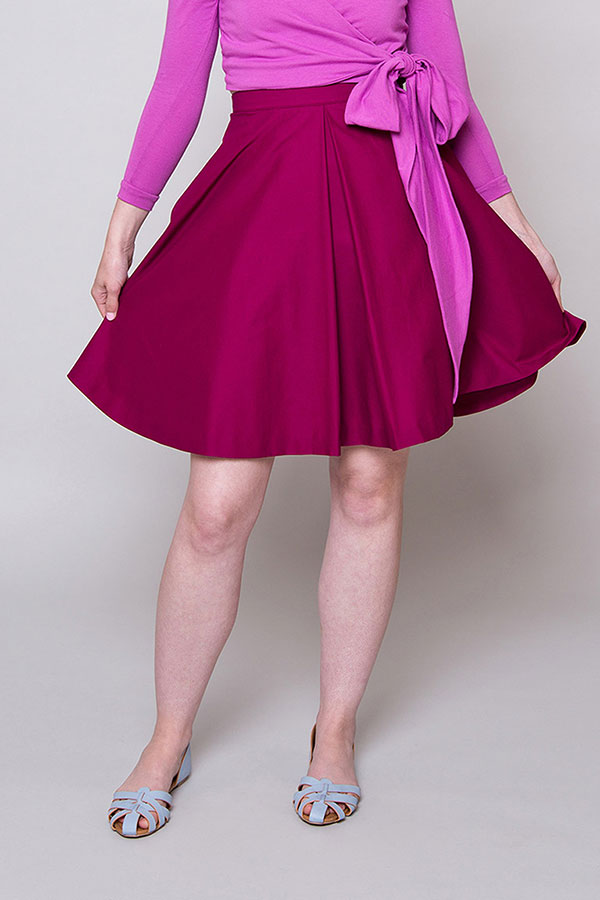 The Brooklyn skirt features an inverted box pleat while the Sorbetto top feature a classic box pleat.
Create Tucks
Not to offend sewing terminology enthusiasts, but the difference between pleats and tucks is subtle and can cause a little bit of debate. You'll notice that pleats are secured on the top—or the bottom, or both, depending on the type of pleat—but they can still open. Tucks can be a bit pleat-like or a bit dart-like. Tucks are folds, just like pleats, that are secured entirely or nearly entirely. To create a tuck, you are essentially stitching down part of the length of a pleat.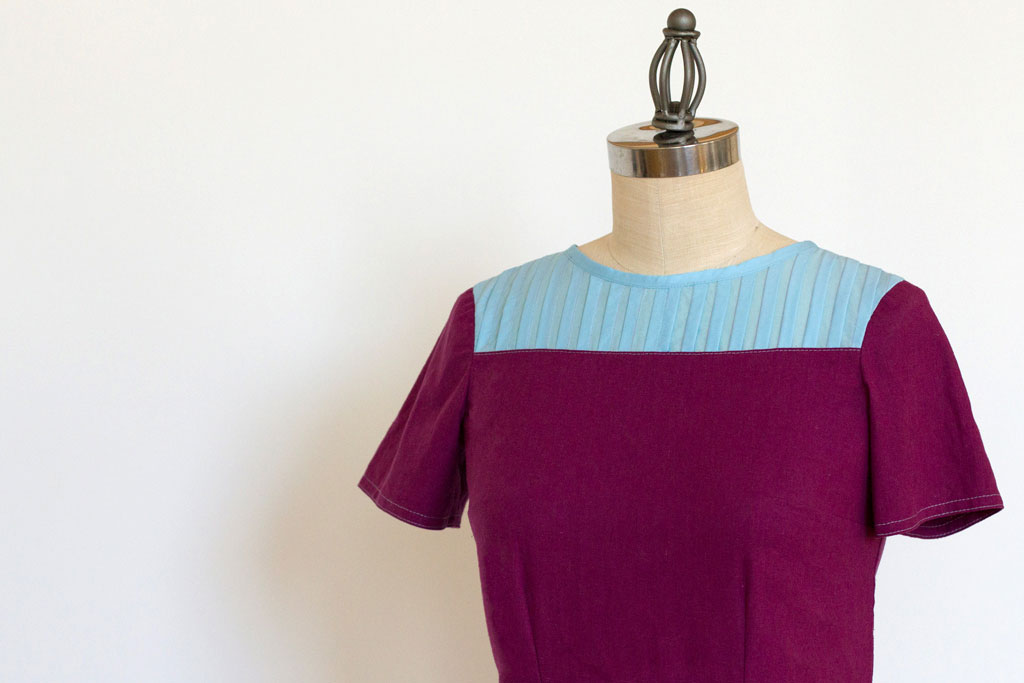 Pintucks add a fun, decorative element to garments. In this tutorial from issue no. 21 of Seamwork, we show you how to create pintucks on the yoke of a dress. These pintucks can also be added to pockets, shoulders, or other areas of a garment, for a textural effect.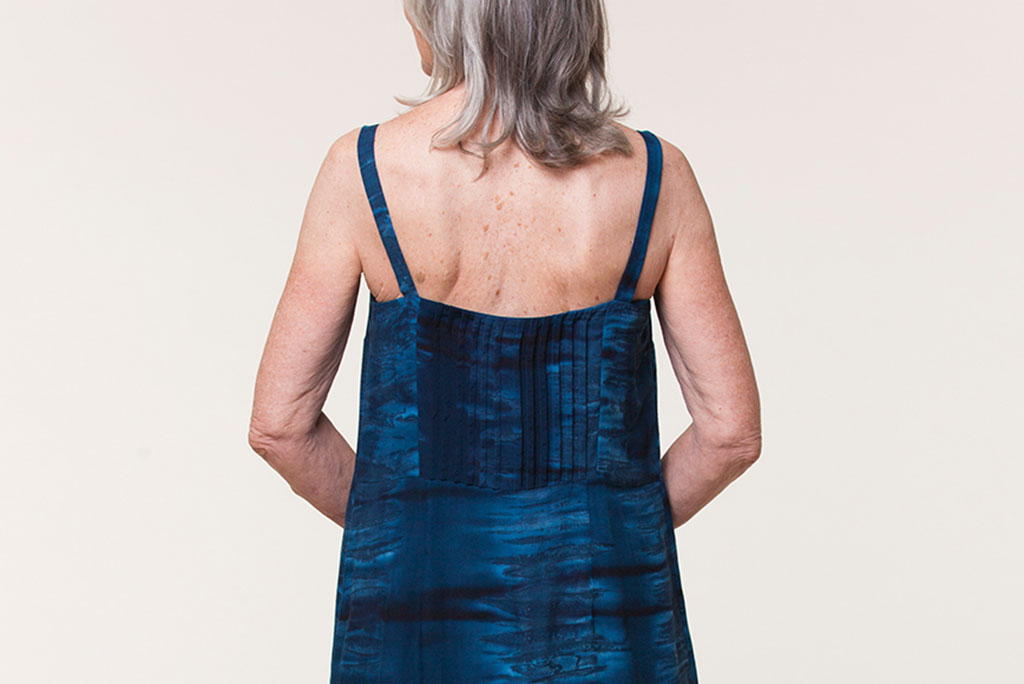 Pleat (And Tucks) Inspiration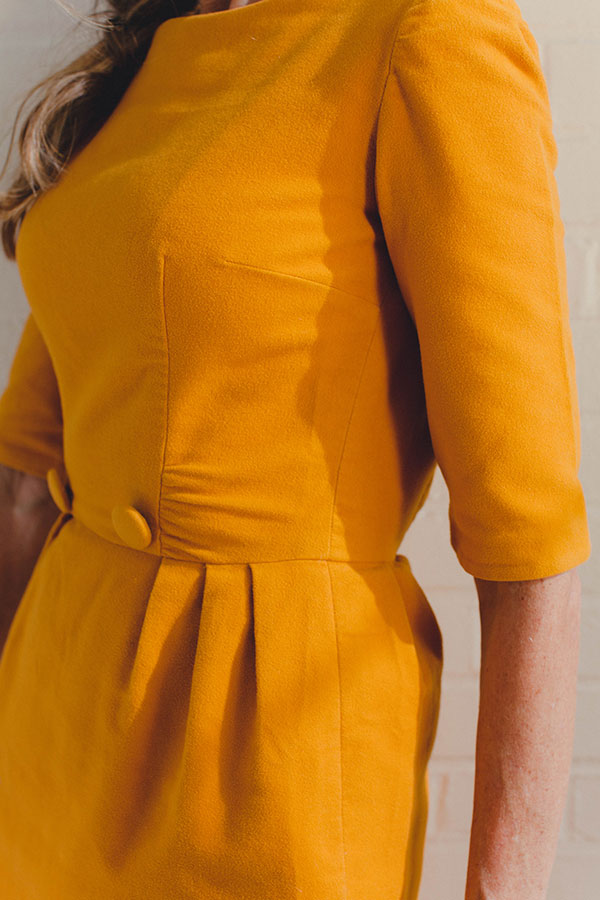 The knife pleats on the waist of this vintage sheath dress add playful volume in addition to the shaped darts and fabric-covered buttons.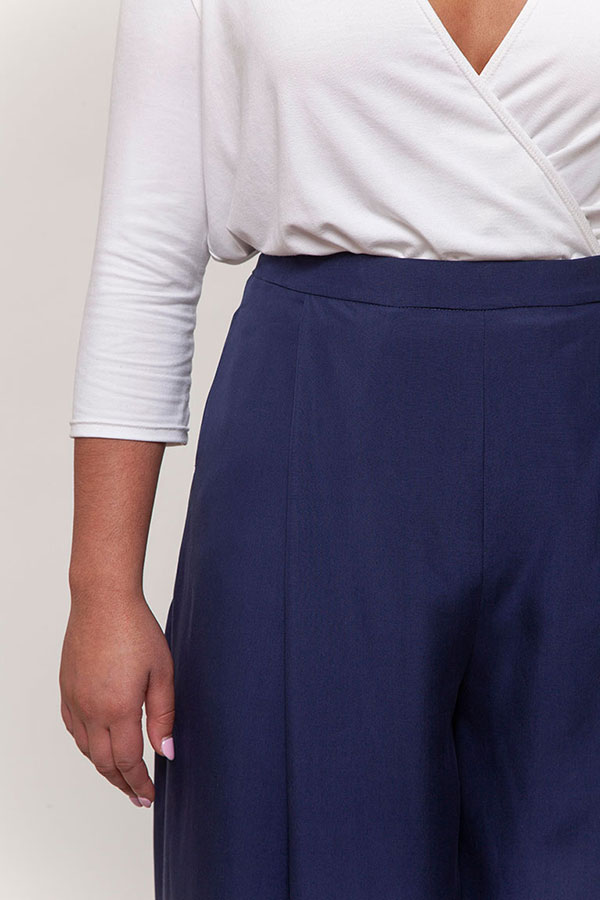 With pleats, sometimes less is more. A single dramatic pleat can add volume without changing the texture of the garment too much. The Marett pants have a classic palazzo silhouette, with a deep pleat that looks best in a flowy, drapey fabric.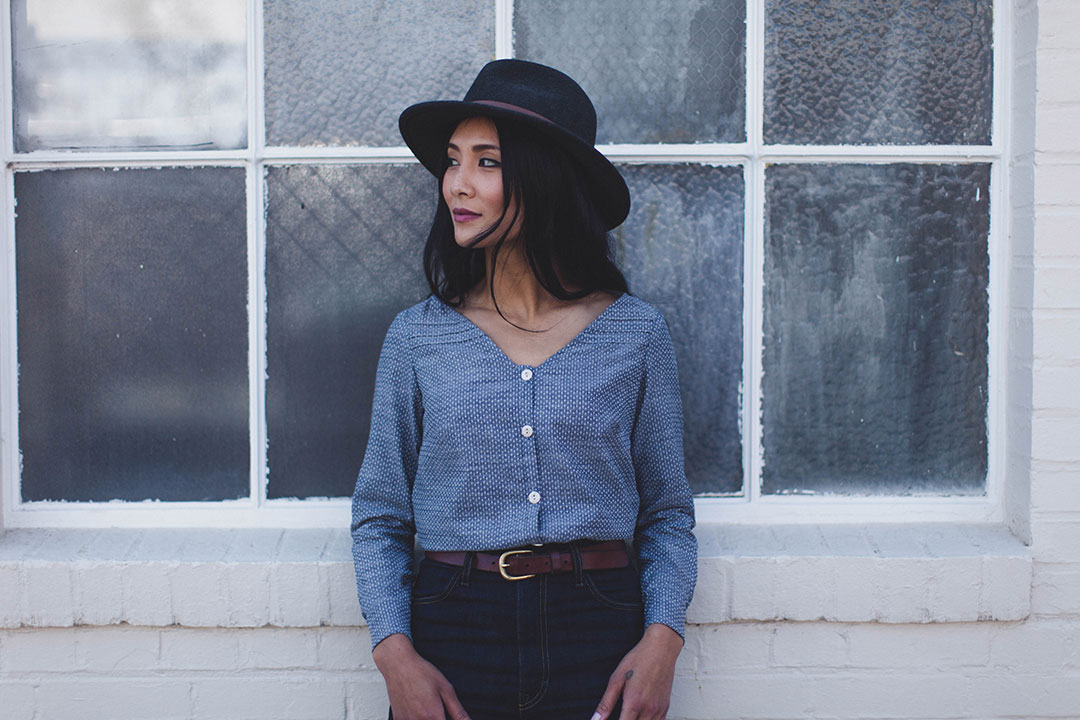 The Aster top features three pleats on each shoulder—or are they tucks? Feel free to debate, but this fun detail makes a classic shirt pattern stand out. You can even use the tutorial for creating pintucks above to add this detail to your favorite patterns.
If you enjoyed watching our video on pleats, don't miss these other tutorials on our YouTube channel.
Join the Conversation
Sign in or become a Seamwork member to comment on this article.