Bright and vivid. Flowy. Breezy. Fun and easy. These are all things I think of when I think of garments made in rayon. As I write this, I'm still bundled up in wool sweaters, but it's slowly warming up here in the Northern Hemisphere, and it's time to start planning our wardrobes for warmer weather. Finally, I can start dreaming of those lovely drapey layering pieces, for those long days when I can slow down on my vitamin D supplements and ramp up on my late-afternoon sewing. And what is synonymous with springtime sewing if not rayon? Today, we're breaking it down to get us all excited for our warmer weather me-made wardrobes: what is rayon, where did it come from, and what is it good for?
A Brief History of Rayon
Rayon, invented in France in the late 1800s, was the first human-made fiber ever invented and originally named viscose by its English patentees. However, it wasn't until 1905 that it was commercially used in the UK and 1910 in the US. While in the rest of the world, the name viscose stuck, in 1924 the US adopted the name rayon, a French word meaning ray (of sunlight), alluding to the vividness of color in rayon fabric.
Rayon is one of those misunderstood fibers that's often mistaken for synthetic—and in my opinion—also mistaken for natural. I'll be the first to admit that that last part is debatable since technically rayon is made out of wood pulp, but rayon undergoes a pretty elaborate process to become what it is.
After having read through several articles explaining the process of how rayon is made, the best way I can break it down is this: the wood pulp is broken down in a chemical solution, after which the liquid is extracted and discarded. The solids are kept, shredded, and aged, at which point it's dissolved in another chemical solution, this time with the consistency of honey (which is where we got the OG name, viscose). It's aged here again, then filtered, then extruded into filaments and placed in an acid bath where it turns into rayon. At that point, it's spun and stretched into the fibers we love to wear, and given a final bath to remove all chemicals before being woven into fabric. It's washed so thoroughly that by the time it reaches our hands, there's nary a trace of its chemical process.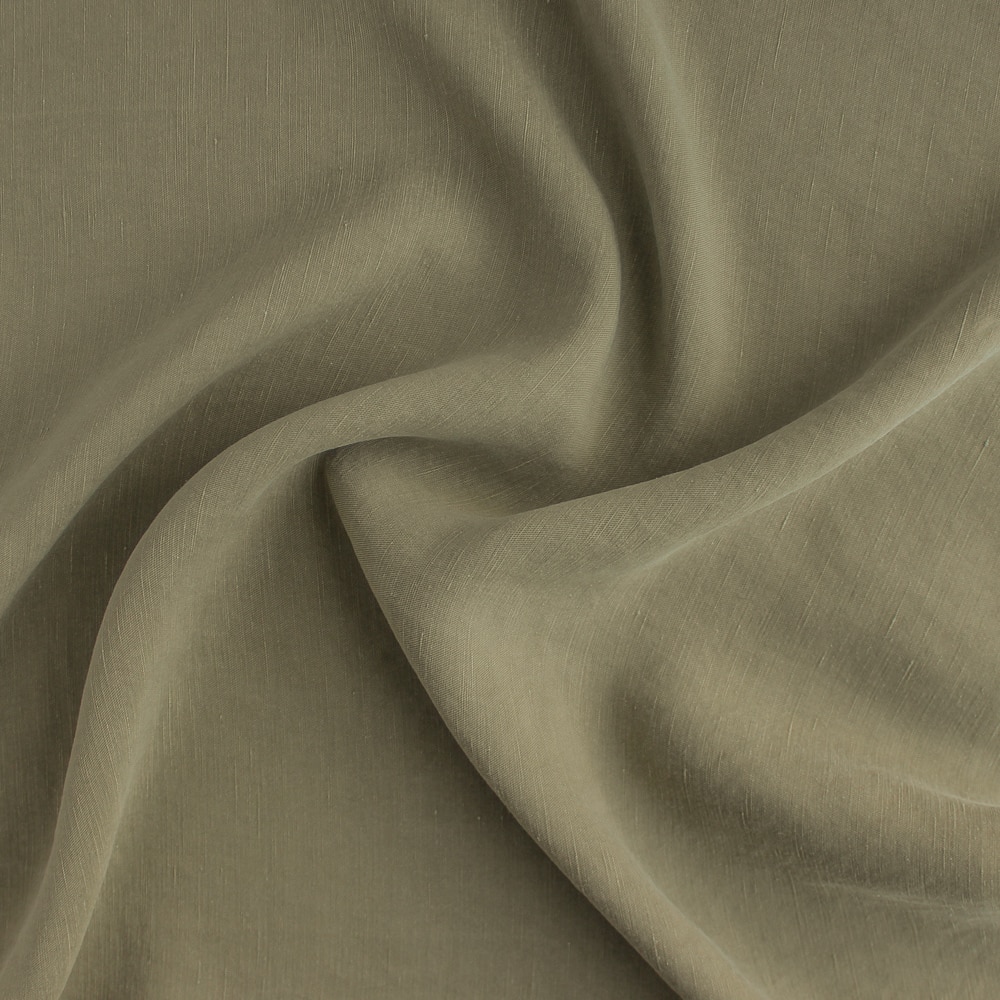 35% Cupro, 35% Linen, and 30% Tencel blend from Blackbird fabrics.


Nowadays, rayon also refers to other cellulose fibers that undergo the same or similar processes in order to become fabric. Some examples include:



Bamboo—which can easily be sustainably harvested but must go through the same chemical process.



Lyocell (brand name Tencel)—which is made with a closed loop system, meaning the same chemicals can be reused in production.



Modal—made from Beech trees and considered to be more resilient than rayon. This is commonly blended with cotton to get a luxurious hand-feel.



Cupro or Cuprammonium (brand name Bemberg)—named for a process using copper and ammonia.


Properties of Rayon
Rayon has many qualities that make it ideal for sewing garments. It's one of the most colorfast fibers available, so you don't have to worry about your handmade garments fading in the wash. It's soft, comfortable, breathable, and doesn't build up static electricity. It's also readily available in a wide range of colors and weaves. And the cost is relatively low compared with pure silk, linen, wool, or other natural fibers, making it a perfect stepping stone in learning how to sew trickier fabrics.
Unfortunately, it's highly absorbent and has poor heat retention, which is why when it's seen in winter or athletic fabrics, it's done so as a blend. However, the cool touch of Rayon makes it ideal for hot and humid environments, and why we so often see it in spring and summer garments.
CAUTION: Read before you sew
Here are a few things to watch out for when working with rayon. Most importantly—shrinkage.
It's not commonly talked about in the sewing community since we think of rayon as an easy-care fabric (or at least more so than silk!), but it's heavily recommended in the fibers community as dry-clean-only. I personally used to believe this was the case in RTW because the vast majority of garment producers don't take the extra precaution of pre-shrinking fabric like we as home-sewists do. But in my research, I learned that one major downside to rayon is that the fibers are significantly weakened when wet; thus they are susceptible to damage every time it goes through the wash, reducing its lifespan.



Prewashing is crucial. My general theory on prewashing is to abuse it as much as it can handle while it's still cloth, then treat it with as much care as I can give it after it's turned into a garment. In rayon's case, I recommend a prewash of 30 degree Celsius and tumble dry medium, and for practicalities sake, a cold wash in a mesh garment bag (or even a hand wash) and hang dry after it's been turned into a garment, with the suggested option of dry-cleaning.




Don't skip the staystitching. Since rayon can stretch, you want to staystitch your necklines and any curves before sewing.




Hang your nearly finished garment for 24 hours or more before hemming it. Again, with rayon's shifting tendencies, you may find that your hem has dropped a surprising amount.




Recovery. Rayon has the poorest recovery of any fiber on the market. The fabric has a tendency to bag out when worn without returning to its original state after washing, so when choosing a pattern for your rayon fabric, lean toward those with drape and that are loose fitting.



Rayon Blends
Since rayon is a type of fiber, it can be made into a variety of different types of fabric. Think of cotton and your mind may jump to classics like denim or T-shirts, but in reality, cotton can be made into a whole world of fabrics, from lightweight in lawn to drapey in twill, from forgiving in knits to structured in canvas.
Similarly, when we think of rayon, we may think of a specific type of fabric—challis, anyone? We may think only of those beautifully flowy, colorful, and bold prints in breezy summertime garments. But in reality, rayon is one of the most versatile substrates on the market. Depending on the weave, rayon can imitate silk, cotton, linen, and even wool. Further, depending on the blend, it can even be a heavier fabric that holds structure quite well.
Interestingly, rayon is often blended with other fibers either to reduce the production cost or to imbue the blended fabric with the desired qualities of both fabrics. For example, you might find a 60% wool blended with 40% rayon and the reasoning might be to dilute the production cost. Alternatively, you may find the same blend that was designed with the intention to soften the hand of the fabric or to be more colorfast. It's commonly found as a blend with silk in velvet to reduce the cost, and alternatively, it's blended with linen to reduce harsh wrinkles while still having that desirable linen-look.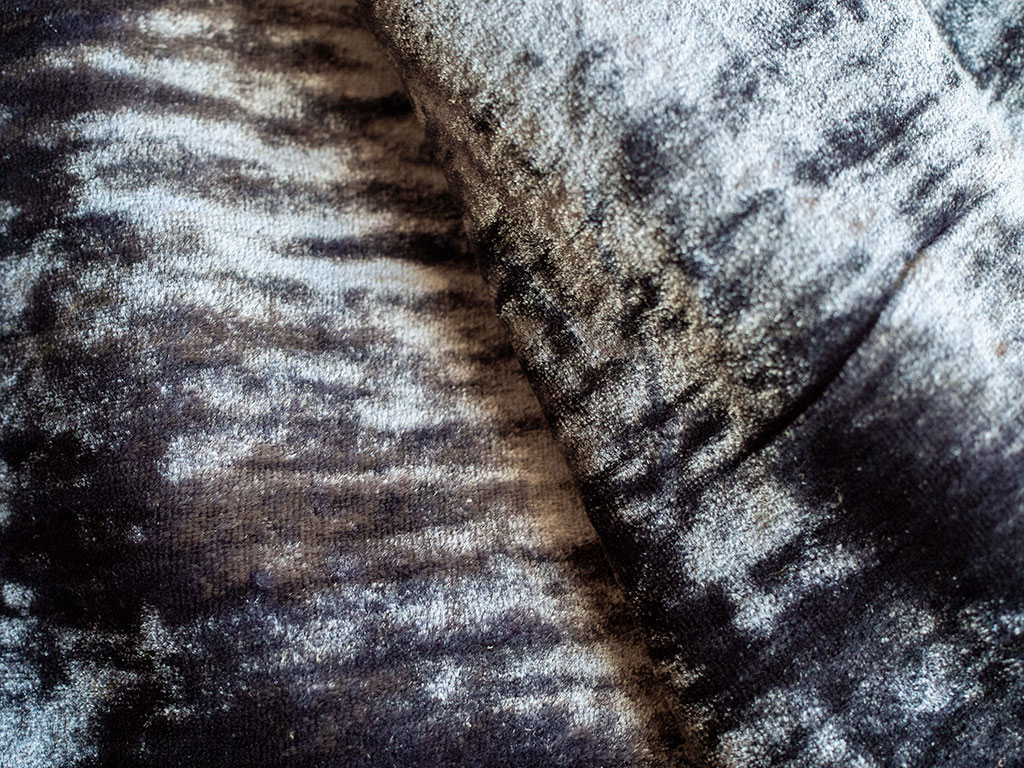 An 82% rayon and 18% silk blend velvet.


On its own, it can be made into nearly any type of fabric you can imagine. We often see it locally as rayon challis, but you can readily find rayon from crepe de chine or taffeta to knits or lawns. I've even seen it as corduroy!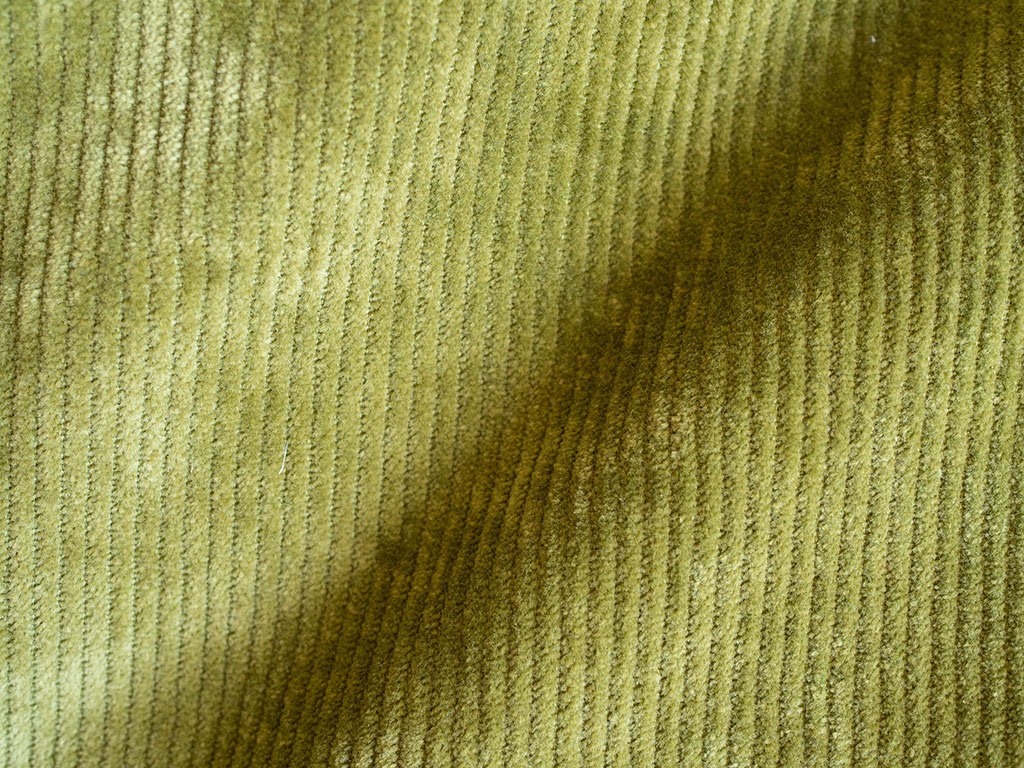 100% rayon wide wale corduroy.


How to Pick a Rayon Project
When shopping for rayon, consider its final use and what you'd like out of the fabric. For example, perhaps you've found what looks like a beautiful swimsuit knit, but it's high in rayon content. That may not be the best fiber content for swimwear fabric since rayon retains moisture and bags out. But the aforementioned linen-rayon blend could be perfect for an easy spring garment.
When picking a project, avoid very fitted garment patterns. Pick a pattern with some amount of drape and considerable ease. Swing tops and dresses, woven T-shirt patterns, loose camis, or wrap skirts can all be beautifully made in a rayon challis.
Be wary of pants patterns, as pants with a fitted bum can easily bag out with little possibility of returning to their original state. Choose pants patterns that have a little bit of ease at the hips, and be sure to interface the waistband to prevent stretching. If you're totally married to, say, a fit-and-flare dress pattern, interfacing can help there, too. Interfacing your bodice fabric (or lining your garment with a fabric with very little give) may help your garment keep its shape and add structure.
Sew These Seamwork Patterns in Rayon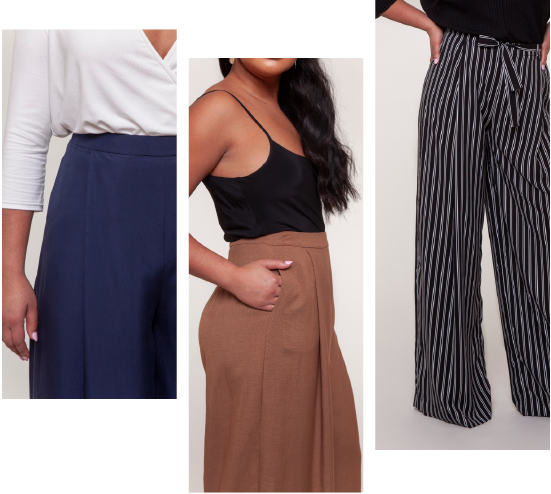 This month's new pattern for the Marett pants is perfect for rayon. The Marett pants are palazzo-inspired, which means they tick all the boxes for rayon bottoms. There is enough ease at the waist and hips, so you don't need to worry about stretching, and the wide legs look dramatic in rayon's drape. These three samples are sewn in rayon blends—sueded rayon, rayon linen and a rayon poplin blend.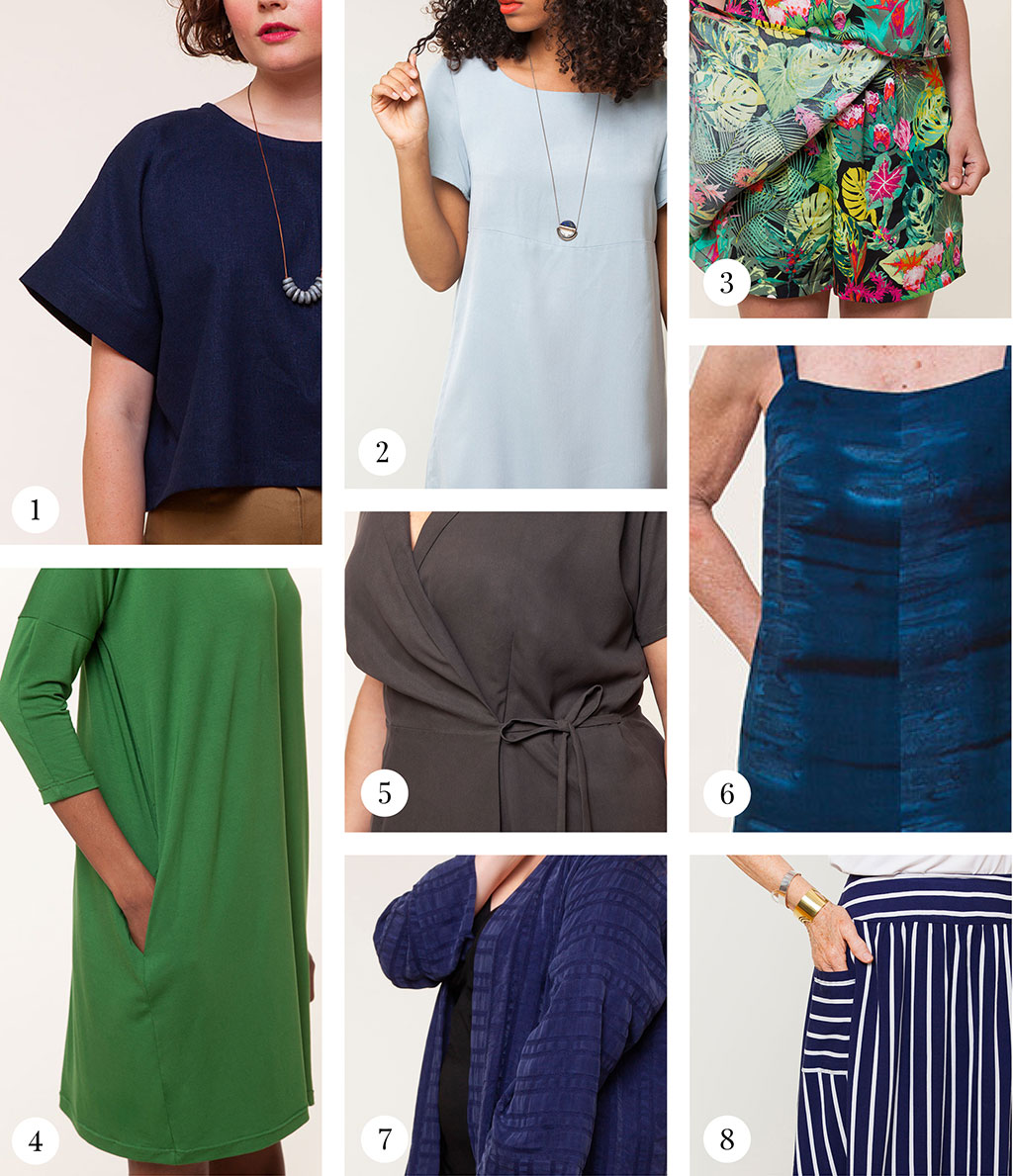 1. The Bo top doesn't require much yardage, and its full sleeves are perfect for a drapey rayon.
2. The Georgia dress has a simple shape that is great for rayon challis, plus color-blocking options.
3. The Heidi shorts and their skort bonus variation are perfect for rayon, especially if you can find a bold print.
4. The Tacara dress has a cocoon silhouette that works well with a slinky rayon jersey knit.
5. The Ruth dress wears nicely in rayon, and a little bit of interfacing will help you get the details right.
6. The Ariel dress is ideal for warm weather, which works nicely for rayon's cool-to-the-touch wearability.
7. The Quince day robe works well for rayon because it has plenty of ease and looks nice with a slinky silhouette.
8. The Patsy skirt allows you to play with directional stripes along with a drapey silhouette.

Sewing Tips!
Because Rayon is a fiber type and not a weave, it's difficult to give one-size-fits-all tips on sewing Rayon; after all, you wouldn't sew a knit the same way you would sew a woven, or even a lawn the same way you would a twill! With that said, if you're working with one of the readily available fabric types, it's probably a rayon challis.


Use needles and pins appropriate for thin, lightweight weaves, such as a 10/70 sharp. Use a new needle to avoid puncturing large holes and creating snags in your fabric.


Rayon challis is a shifty, slippery fabric—avoid mistakes in cutting by using a rotary cutter, mat, and pins or heavy pattern weights.


Pins, pins, pins! I know of sewists who may feel like they can get away without using pins in many projects (I personally am diligently loyal to my pins, and they make an appearance on nearly every seam I sew), but with a shifty fabric like rayon challis which has a tendency to shift, you can avoid some serious unpicking by using your pins!


Press carefully. If the heat on your iron is too hot, it can leave permanent shiny marks on your fabric.


Prewash your fabric. Rayon can shrink by quite a bit, so it's imperative that you do so before you start cutting and sewing. If you aren't convinced, be sure to read the CAUTION sidebar above, or be prepared for some significant shrinking.


For more tips, see this post from the Colette Patterns blog.



Join the Conversation
Sign in or become a Seamwork member to comment on this article.