For many of us, life has become weird and monotonous. I have been struggling with creativity for months because of the pandemic—an occasional painting project would come to fruition, but my sewing machines sat collecting dust. What is the point of sewing anything if I'm never going to wear it out of the house?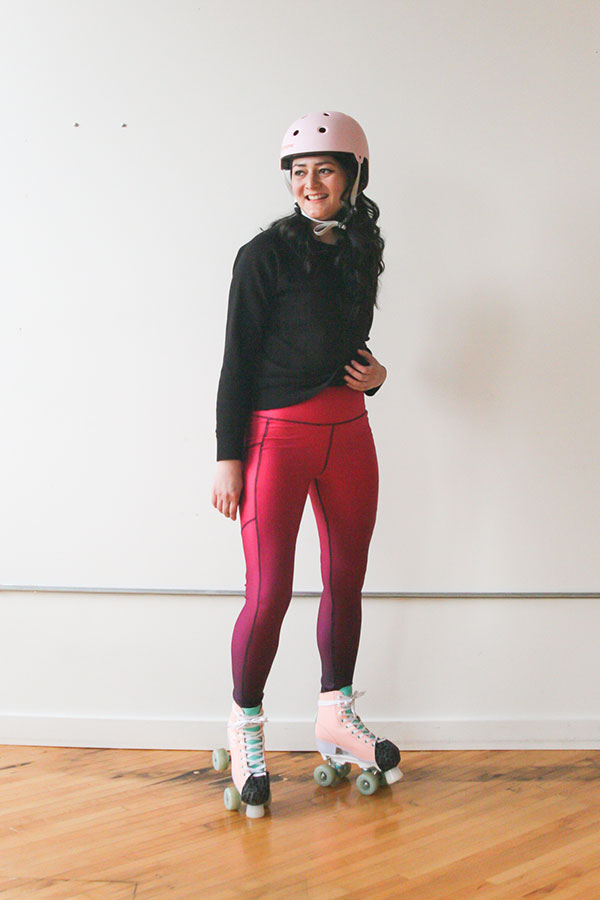 Enter social media and the rollerskating craze (check out the Instagram hashtag #sewandroll). I am pretty certain that the last time I roller skated was well over a decade ago—but given that my running group had been cancelled indefinitely, and video games were getting old, I ordered a pair of skates.
As I impatiently waited for three months, I dreamed of the new outfits I would wear while skating gracefully around town. I eventually got skates in November, long after the warm summer days I had imagined enjoying. Rather than putting my skates away until next year, I immediately pulled them out of the box and took them outside. Skating almost every day has been really invigorating and fun—it gives me a reason to go outside and move my body in spite of the cold (not to mention breaking up the quarantine monotony).
It has been a long time since I have taken a dive into a completely new hobby, but my skating adventure has been a much-needed refresher for my soul.
Going back to those outfits I wanted to make for #sewandroll, did I mention how chilly it is in Portland? I did not consider how difficult it is to find warm clothing that protective pads will fit on top of. The first time I wore my new skates, I naively spent far too much time shoving baggy joggers into my pads. I quickly learned it is much easier to wear leggings and a couple of layers on top since you will warm up in no time.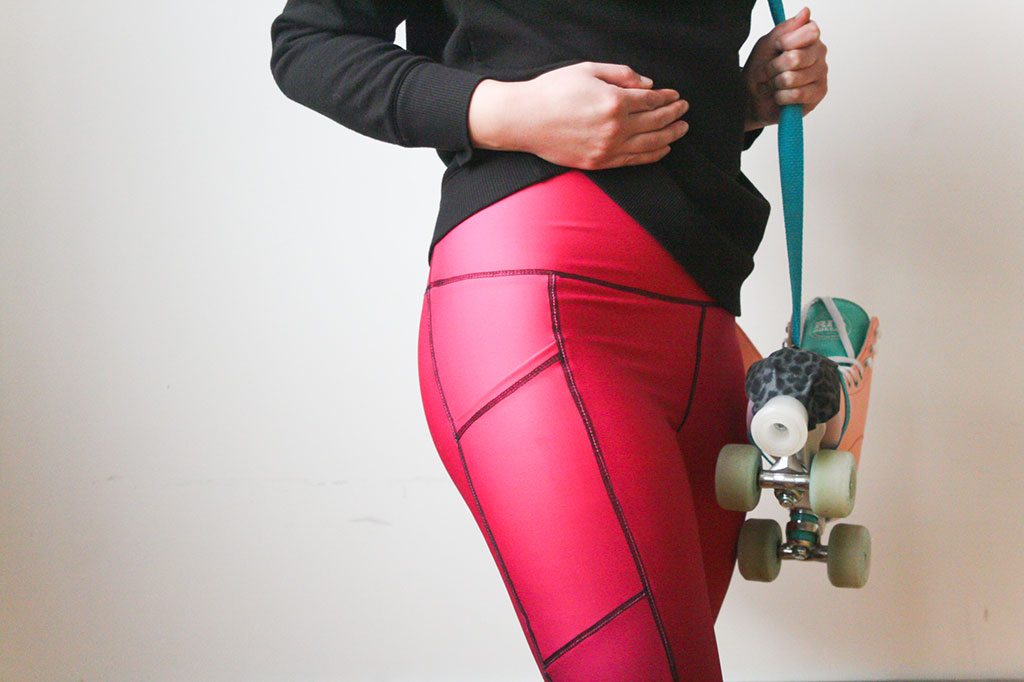 I decided to go all out for my new hobby and make a pair of ombre Tino leggings with my new coverstitch machine—has anyone else been trying to fill the boredom void of quarantine with purchases?
This is the first pair of leggings I have sewn with my new coverstitch, and I definitely learned a lot along the way! (Here's an article if you need help with your coverstitch machine.) The construction is a bit different compared to sewing only with a serger. I stitched each seam twice—first with a straight stitch on my regular sewing machine and then again with my coverstitch.
This was also my first go at making a garment out of a fabric panel. The fabric is the Endurance XC from The Styled Magnolia and comes printed on 1.5 yards. The "pick a print" ordering process is unique for this particular fabric company—orders reopen on a monthly basis, then customers can select a print and fabric base from many choices on the site. I had to very carefully lay all of my pattern pieces together on the fabric in order to be sure that the ombre would line up at the seams.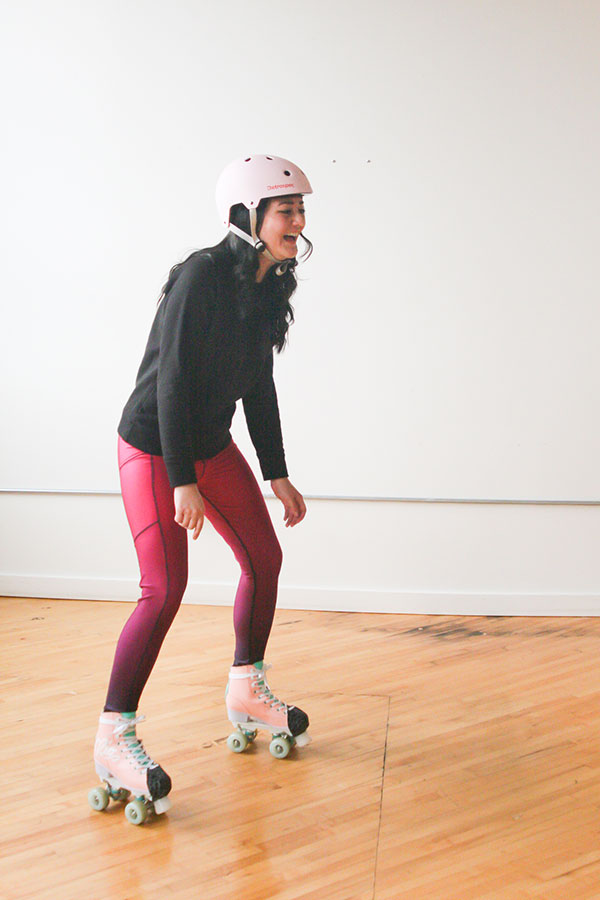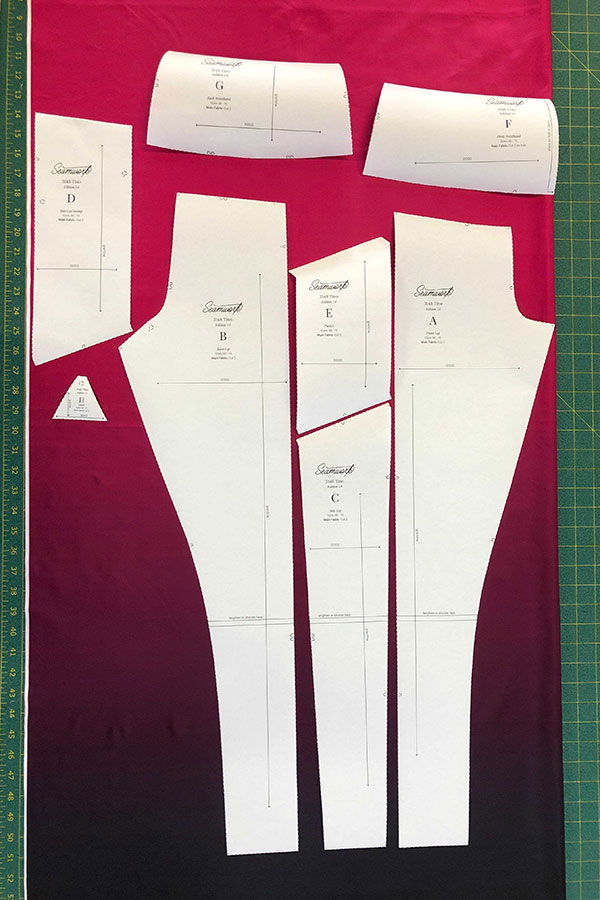 One gripe I have with any pair of ready-to-wear leggings or pants is that none of them are truly high-waisted on my long torso. No waistline sits above my belly button for longer than a few minutes. My sewing goal for the year is to replace all of my ready-to-wear leggings with ones I have sewn!
I made a muslin in a size 4 without measuring myself and quickly realized I needed to sew up a 6. My final leggings are a size 6 with no modifications—I am 5 feet, 4 inches tall, and my measurements are 34 inches, 28 inches, 38 inches. For my next pair of Tino leggings, I'm already plotting how to add a zip pocket to the back of the waistband.
2021 is full of uncertainty—why not try out a new sewing technique or even a brand new hobby?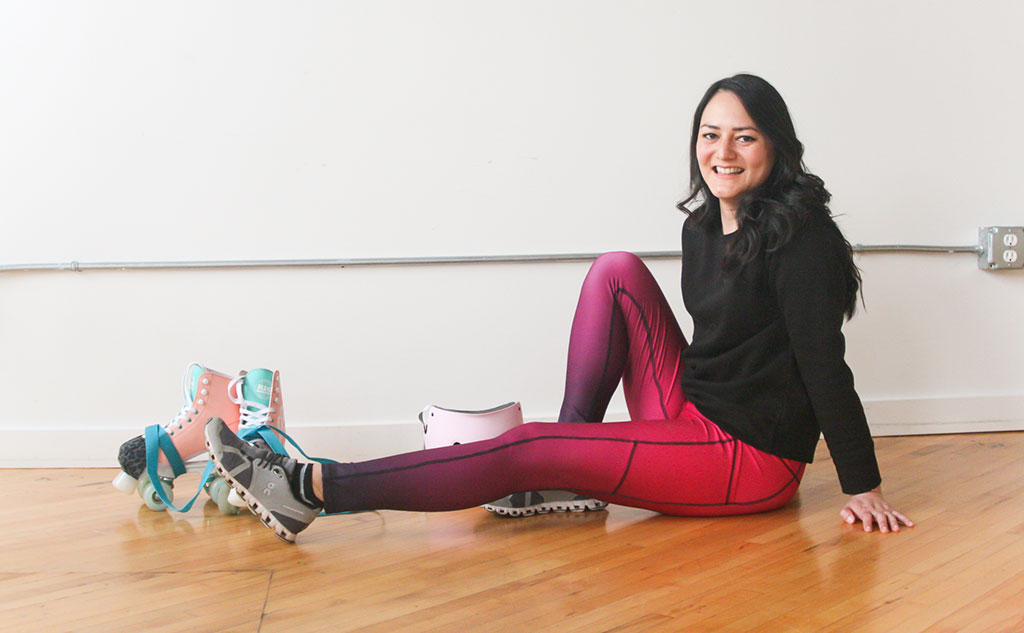 Join the Conversation
Sign in or become a Seamwork member to comment on this article.