Is there a hobby you enjoyed as a kid, but haven't really touched as an adult?
That was embroidery for me. I remember going to a big craft store with my mom and begging to get a pair of white cotton pillowcases, which were preprinted with a design of twining vines along the edge for you to embroider.
I remember how much I loved picking out the little hanks of floss in all the colors, the same kind I'd buy to make friendship bracelets.
Embroidery came to my life long before machine sewing did. It was an early experience with making beautiful things with textiles, things that I could use or wear.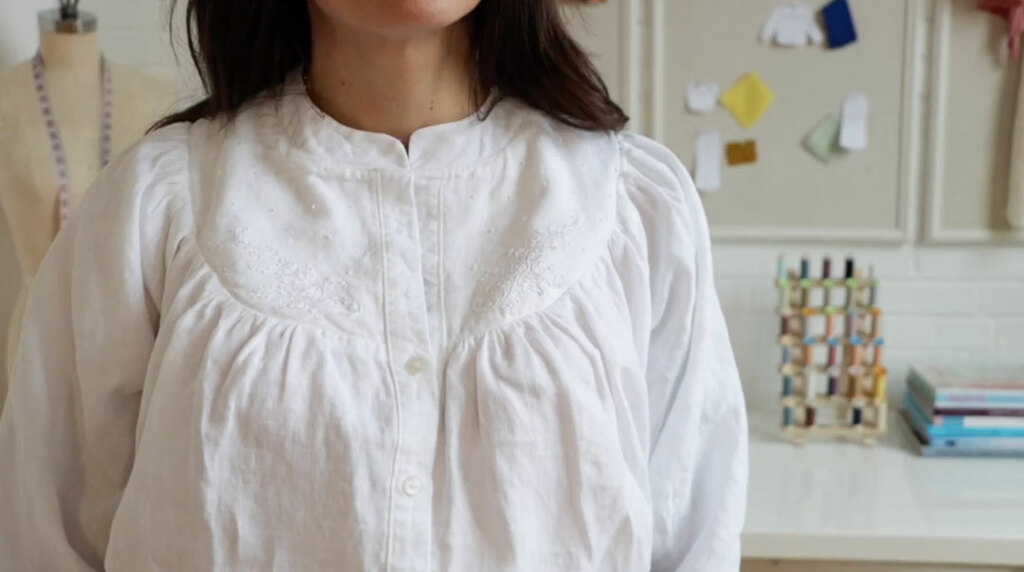 Well, I returned to that hobby with the Aims blouse I'm sharing today. You can see the whole process, plus get some really important tips that will make things easier if you decide you'd like to embroider something yourself.
This project really helped me to slow down and make something that felt special. If you feel like you've been rushing through life lately, a slow, one-of-a-kind garment like this might be what you need.
Watch my entire project diary on YouTube here
Join the Conversation
Sign in or become a Seamwork member to comment on this article.