The recent revival in apparel sewing has given rise to a new generation of sewists, and a new crop of sewing pattern designers has emerged to meet this demand. Often labeled independent pattern makers (to distinguish them from the Big Four pattern brands of McCalls, Butterick, Vogue, and Simplicity), these independent pattern makers have captivated our imagination. Are they fashion designers? Technical whizzes? Project Runway winners? How did they get started, and what can their trajectories tell us about what it takes to become a skilled pattern maker?
Identify a Need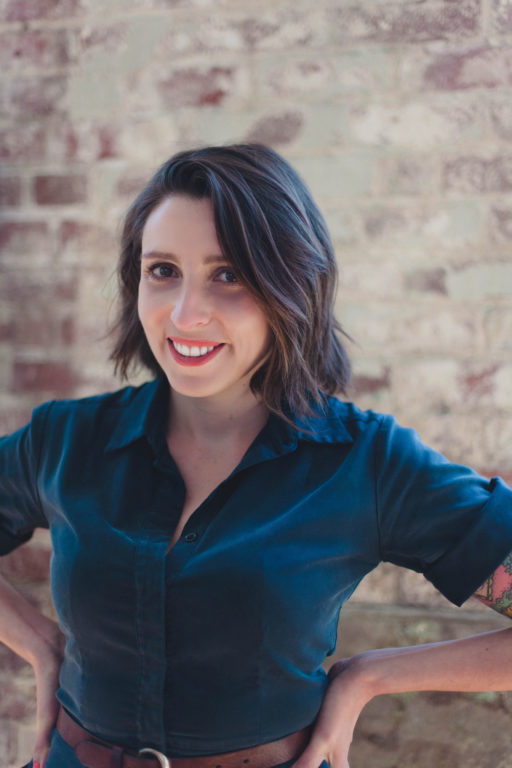 Sarai Mitnick
Sarai Mitnick, the founder and Creative Director of Colette Media, has been sewing for nearly 20 years. She started Colette Patterns in 2009 because she liked vintage patterns but found them difficult for beginners to work with. Since then, the company has grown and expanded, and their mission is now to revive the art of sewing. "The patterns are a huge part of that, because I think sewing patterns are one of the most vital learning tools out there," says Sarai. "But we're doing many other projects that help spread the joy of sewing, including Seamwork Magazine, our blog, and our podcast."
Today, Colette Patterns is the biggest player in the indie pattern space. The company now offers over two dozen patterns, both in paper and digital formats. Sarai hopes to continue to grow her business and to continue to build a community around sewing. She says, "We'll keep spreading the word and hopefully more and more people will discover this amazing craft."
Jenny Rushmore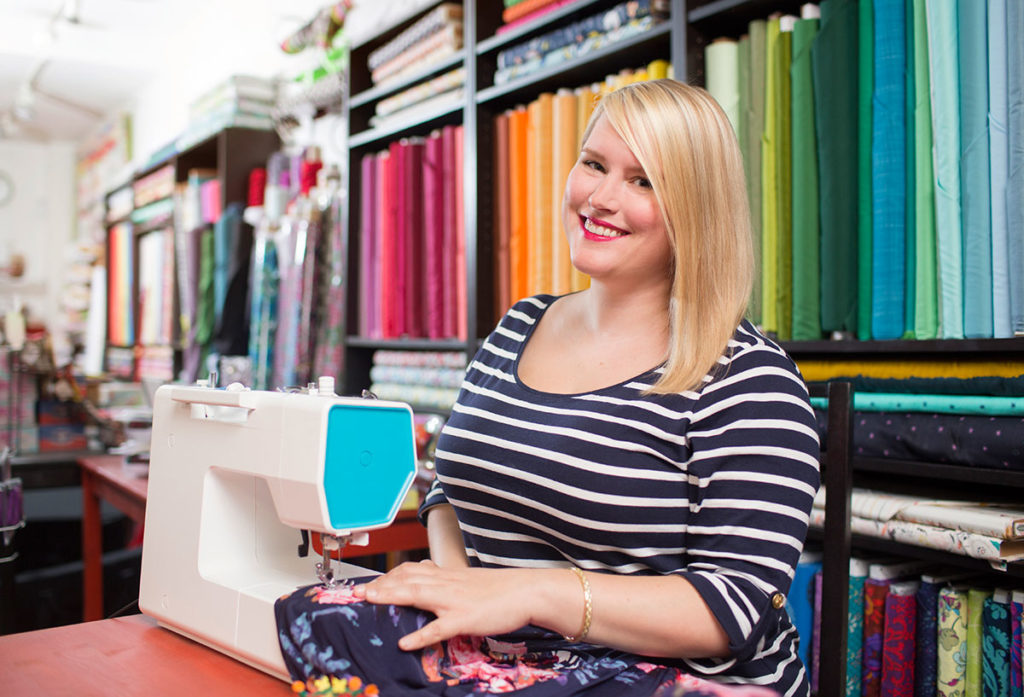 Jenny Rushmore of Cashmerette Patterns started sewing as an adult. She transformed her interest in sewing into a pattern making business when she identified a need for patterns tailored to plus-sized women. Cashmerette Patterns currently offers two patterns, in both PDF and print format, that are designed for women size 12-28 with cup sizes C-H. Jenny now works full time on Cashmerette Patterns, and her vision for the future of the company is "to transform sewing for curvy and plus size women."
Jenny basically had no prior experience or education related to pattern making. To compensate for lacking the technical expertise required for pattern drafting, she teamed up with a pattern maker to execute her creative vision. Although Jenny acknowledges that technical expertise is important, she advises aspirational designers to focus on the needs of their target market.

Understand who your audience is—the more specific you can be,
the more likely that you can identify gaps in the market,
unmet needs, and then how you can address them. My target
group is extremely clear in my mind, which allows me to
cater very specifically to their needs and wants.

Leverage What You Know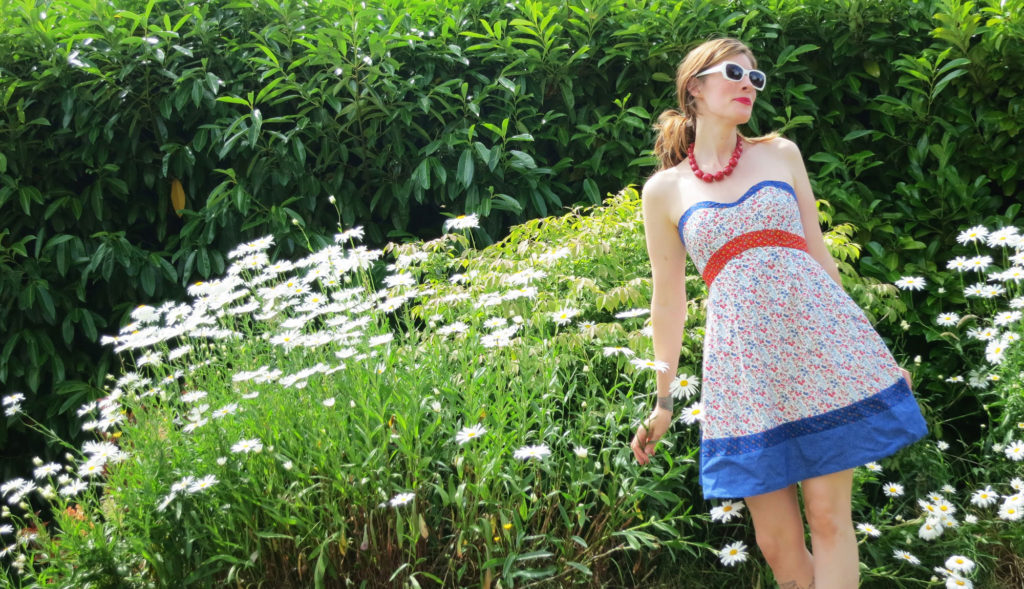 Erin Weisbart
Erin Weisbart of SeamstressErin Designs has been sewing all of her life. She is uniquely suited to pattern making, with a BA in costume design and a PhD in Biochemistry. While studying costume design she learned traditional tailoring techniques and pen-and-paper pattern design. Her science education gave her experience in technical drawing software. To design all her patterns, she uses a mix of pen-and-paper and digital techniques. She says, "Since I learned to draft from an old-school tailor, I do all my drafting like I learned from him, on butcher paper with pens and rulers. I make initial fit adjustments on paper and then digitize the draft."
Erin currently offers five patterns, which are all available in PDF. Her Conifer Skirt is also available in print, and she has plans to offer more print patterns in the future. She currently considers pattern design to be her full time job; however she does some outside work to support herself as she grows her business.
Heather Lou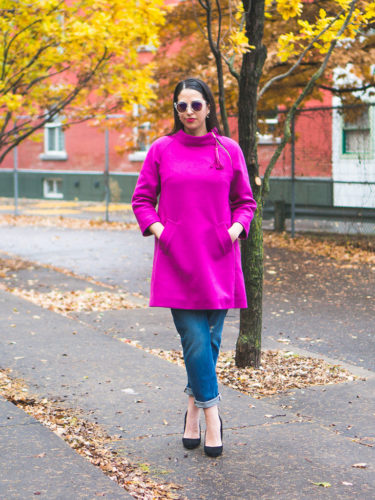 Heather Lou of Closet Case Files trained as an interior designer and taught herself the basics of pattern making. She felt that her academic training and the eight years she spent drafting technical construction drawings both served her well. "Regardless of whether you've studied fashion, graphic, or interior design, the basic principles are all the same," she says. "You learn to understand balance, proportion, line, shape, and harmony; I've discovered that the application of that knowledge extends much further than I ever anticipated." Furthermore, it felt natural to her to render two dimensional lines into a three dimensional object and to explain construction to a user (whether they were a carpenter or a sewist). She used Adobe Illustrator to grade her first pattern, the Bombshell Swimsuit, but now has everything professionally graded to ensure its quality.
Although her background in interior design and familiarity with Adobe Illustrator certainly helped her, Heather encourages budding pattern designers to think more broadly about the skills they'll need. "To succeed and be seen, not only do you need to release exceptional patterns that are well drafted and unique on the market, but it's imperative to have a strong, cohesive, and appealing brand identity right out of the gate."
Start Small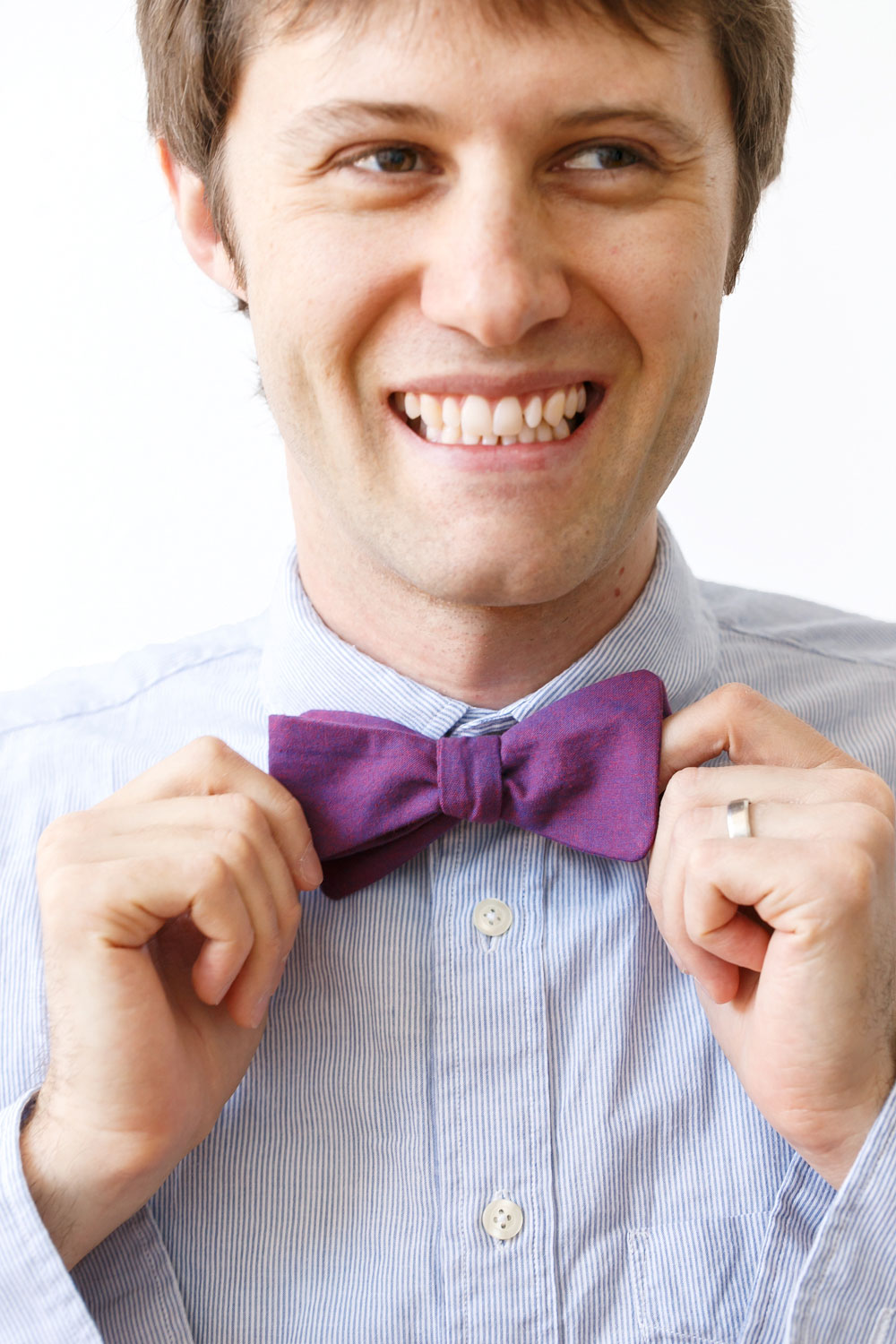 Taylor Hackbarth
When Taylor Hackbarth of Taylor Tailor started making patterns, he wanted to fill a void in the menswear sewing category. His first pattern was for a pair of jeans, which he hand-drafted from his own measurements. The first pattern he released for sale, however, was a PDF pattern for the Desmond Roll-Top Backpack. He advises anyone who wants to get into pattern making not to "worry being an expert pattern maker. Start with really simple projects like a tote bag and try to figure out how the different pattern pieces fit together to form a three dimensional object."
Indeed, focusing on simple projects allows aspiring designers to see how small tweaks to two dimensional pattern pieces can create dramatic shifts in the final three dimensional product. It also enables designers to dig into the features that will make their pattern stand out from the rest on the market, which is important for connecting with your core market. "Hone in on what you are most passionate about making," Taylor says. "Then explore the different tools and methods for drafting those types of patterns."
As for the technical aspects of pattern making, Taylor taught himself through a combination of books, the internet, and a local mentor in his hometown of Nashville, Tennessee. These days, in addition to his PDF patterns, he also has a small online shop for bag making and jeans supplies. While his primary job is as a web designer, he hopes to expand his pattern and supply offerings in the near future.
Amy Chapman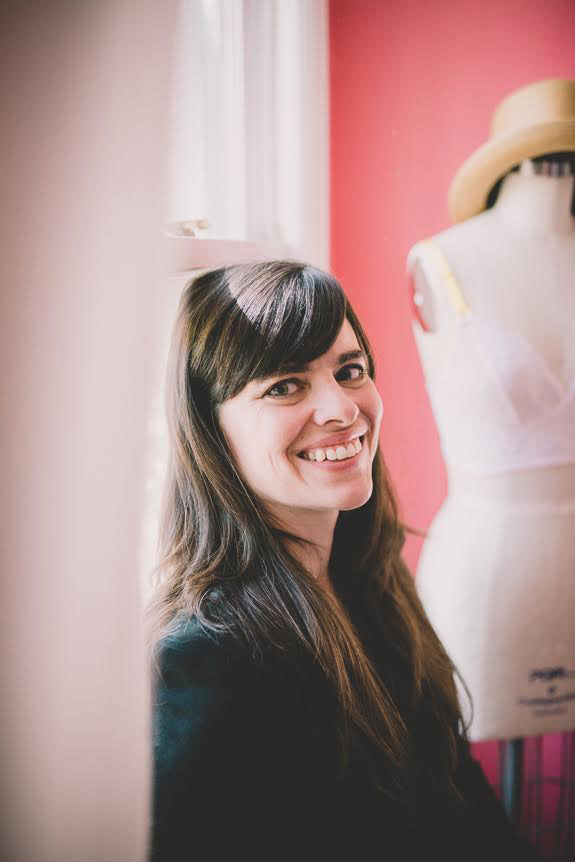 Amy Chapman of Cloth Habit, a blog and pattern shop specializing in lingerie sewing, also advises would-be pattern makers to start small. "Draft something simple for yourself and see if this is something you enjoy," she says. "I think a lot of people think they have to do it all—be the designer, drafter, and publisher (and blogger!)—but you might decide you don't love the technical aspects of pattern making and decide to outsource that part."
For Amy, she pieced together her fashion design education through a mix of courses and self-study. She also had work experience in technical illustration that helped her as she began designing patterns. For those who are drawn to pattern making, she suggests trying to learn how to draft in a vector program like Illustrator. "It makes a cleaner, more accurate and easier-to-publish pattern," she observes.
Amy currently offers the Watson Bra and Bikini pattern for sale, along with a free underwear pattern. She is working on expanding her pattern offerings and is also creating an online bra-making course.
Feeling Inspired?
Maybe you have an idea for a specific design and you haven't been able to find anywhere, or maybe you'd like to eventually release your own line of sewing patterns. As this article illustrates, there are as many ways to get started as there are independent pattern makers! To jumpstart your process, take a page from the independent pattern makers featured here:
Consider new or underserved markets in order to identify your niche. Alternatively, think about your core identities or the types of sewing you already do. Do you already know the ins and outs of a target group, and can you leverage this knowledge?
Reflect on your existing skills and knowledge. What did you pick up from your prior jobs or schooling that might help you? Are there affordable online or local classes that can supplement your knowledge? As several interviewees noted, you don't have to do it all yourself. Take a hard look at what you already know how to do, what you enjoy, and what you might outsource.
Look for a simple place to start. Is there a particular type of garment or pattern you'd like to create for yourself so that you can test the waters? Think about the features you want and how you would transfer those features into design elements. Play around with several designs, or try out a range of currently available patterns to see what you do and do not like. You won't know how you feel about pattern making until you try!
Independent pattern designers come from nearly every walk of life, and there are many ways to get started. If the technical aspects of pattern making intimidate you, dropping everything and heading to New York City for design school is one option—and probably really fun—but may not be realistic for everyone.
Alternatively, you can check out these resources that our indie pattern makers recommend:
Make Your Own Dress Patterns by Adele Margolis. A primer on creating patterns for adults and children, with step-by-step directions and more than 1,000 illustrations.
The Bunka Fashion Series. A series of Japanese pattern drafting textbooks; the first book covers the fundamentals of garment design, subsequent books take the reader through a deep dive on specific garment types, from blouses to pants to coats and capes.
Metric Pattern Cutting for Women's Wear by Winifred Aldrich. A solid introduction to the principles of flat pattern cutting, this book includes a range of basic blocks and examples for applying these to garments.
The Practical Guide to Patternmaking for Fashion Designers: Menswear, by Lori Knowles. Covers the patternmaking process for a range of menswear garments, from casual to tailored designs, and includes both an introduction to pattern-drafting skills as well as an in-depth treatment of patternmaking techniques.
GIRLBOSS by Sophia Amoruso. The account of a female entrepreneur who went from rebellious teenager to founder and executive chairman of a $250-million-plus fashion retailer by learning to trust her instincts and follow her gut, knowing which rules to follow and which to break.
Fashion Incubator. An online skills and information encyclopedia for apparel manufacturers. Also provides pattern making and garment prototyping services, pattern making consultation, sizing development consultation, as well as digitizing, grading, and marking services for existing patterns.
Join the Conversation
Sign in or become a Seamwork member to comment on this article.