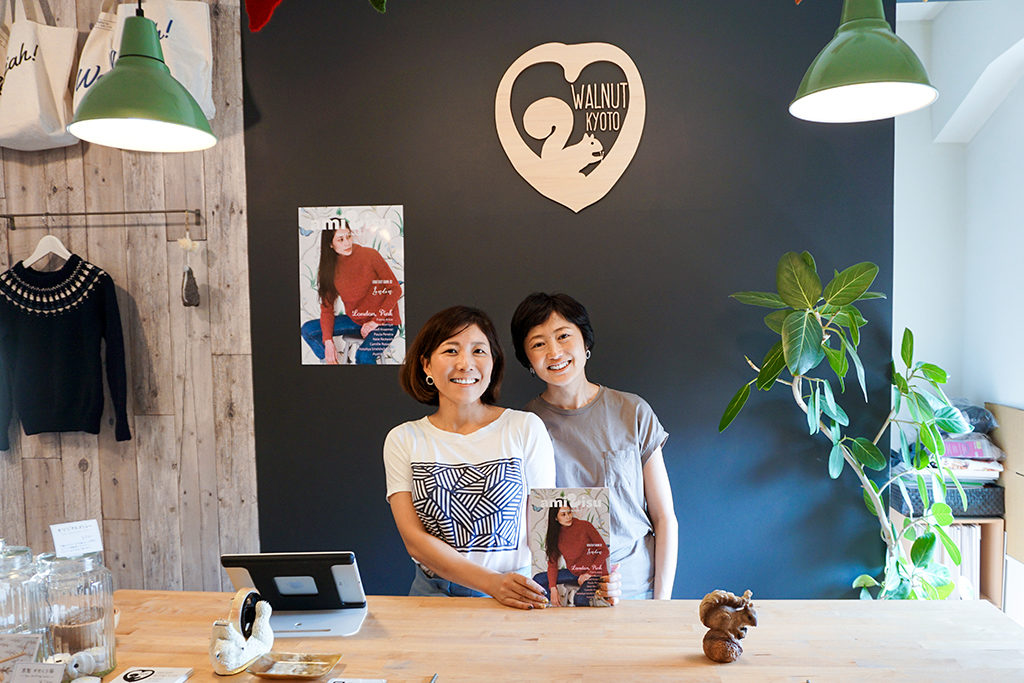 Do you ever walk into your favorite sewing, crafting, or knitting supply store and immediately find yourself smiling? There's something about the careful arrangement of textiles and tools that delights any creative person. One of my favorite things about traveling is visiting local craft shops, especially when I am looking for fresh inspiration—and a few souveniers—to bring home.
On a recent trip to Japan, I had the opportunity to visit with Tokuko and Meri, the founders and creative leaders behind amirisu, a dual-language Japanese and English knitting magazine that reaches knitters worldwide. Upon founding amirisu, their goal was to bring fashionable knitting to Japan, and they have exceeded that goal with some pretty exciting projects.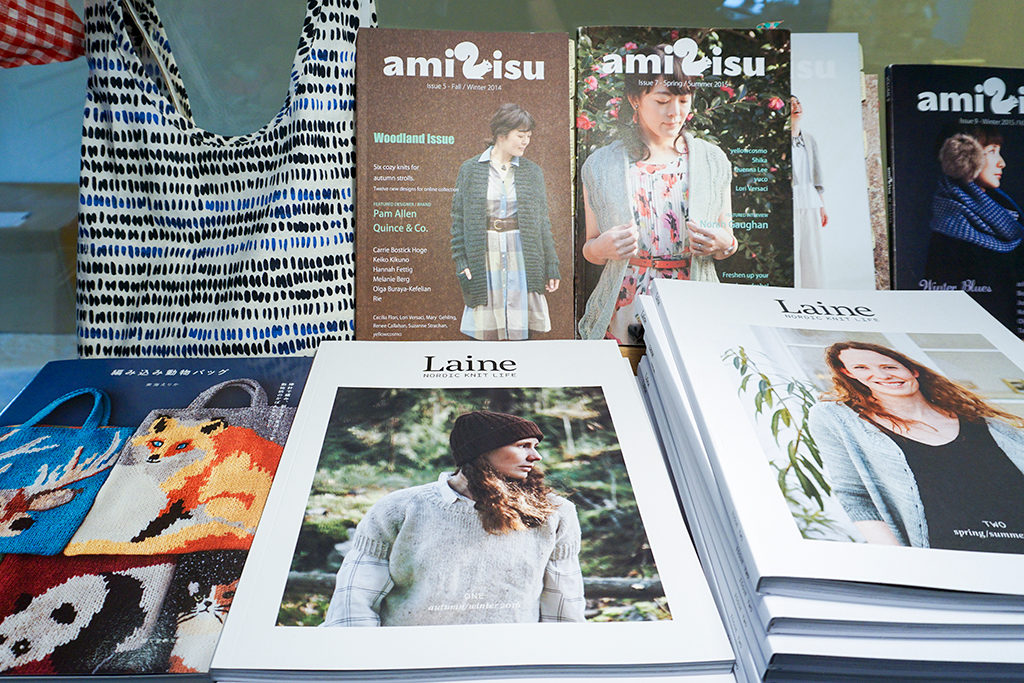 In addition to publishing a semi-quarterly publication, running an international online shop, hosting retreats and workshops, and providing Japanese translations for knitting patterns, amirisu operates two brick-and-mortar yarn shops in Japan, both called WALNUT. They have one shop in Tokyo and a bigger location in Kyoto, with more space for groups to meet for workshops—including knitting, tapestry weaving, textiles, and other crafty projects.
When I stopped by WALNUT Kyoto, a group of crafters was gathered comfortably in chairs, surrounded by yarn of all shades, tools for dozens of different projects, fabric, books, and handmade goods. I recognized a few popular brands—Brooklyn Tweed, Quince & Co., Woolfolk—displayed next to Japanese-made needles and thread. Their shop was warm in spirit, and the wide range of crafting supplies made it simultaneously comforting and inspiring.
I chatted with Tokuko and Meri about the power of an international creative community as well as the challenges facing small and independent creative businesses. Living in Japan presented unique challenges for amirisu, but they came up with some clever solutions along the way.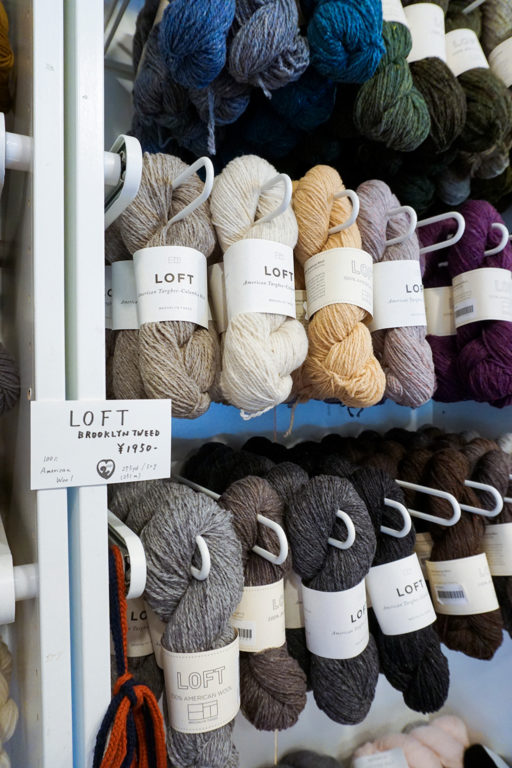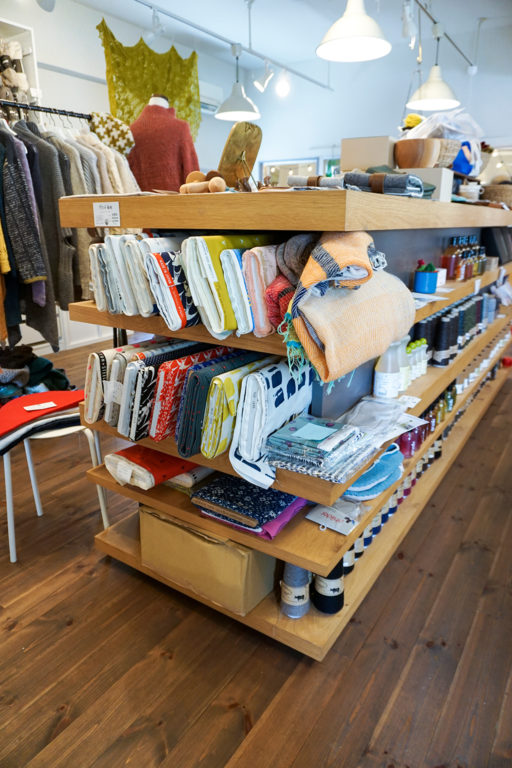 Tokuko and Meri created amirisu together, coming from different crafty backgrounds. Tokuko has been knitting her entire life, which drives her passion for bringing fashionable knitting to Japan. While Meri crafted as a child, she did not begin to knit until she was older. She eventually left her corporate job to join Tokuko and found their project.
Initially, amirisu was an online magazine. In Japan, there aren't many outlets for individual or international designers to publish, outside of Ravelry, which means there also aren't many resources for individuals who wanted to discover fashionable knitting projects. In 2014, Tokuko and Meri ran a test print of amirisu, printing 500 copies to see if yarn shops would be interested in ordering. Their magazine is now carried in over 100 stores worldwide.
Having an international presence is one of the publication's biggest strengths, as amirisu shares stories and connects with knitters and crafters worldwide. Issue 14 came out this fall, and it includes a craft city guide for London, contributors from all over the globe, and the cover features a knitting pattern for a cozy, textured pullover from designer Paula Pereira, who lives in Brazil.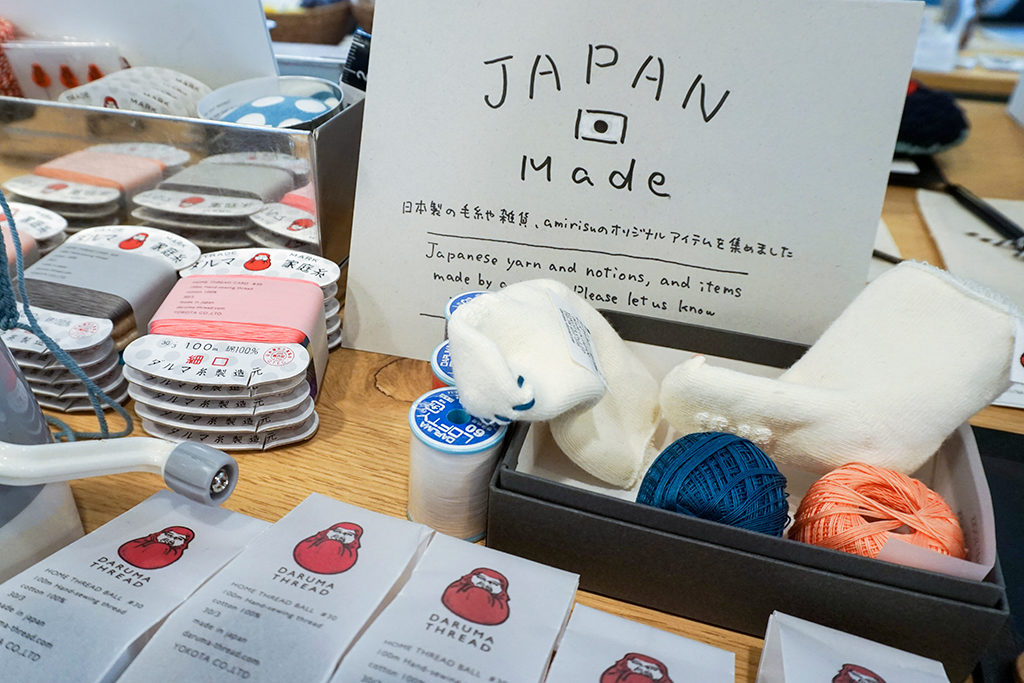 You might be wondering, with such strong international connections over Ravelry, why publish the magazine in both Japanese and English? Tokuko and Meri recognized that it would be much easier to only publish a Japanese-language knitting magazine, but they also noticed that the younger generations in Japan weren't picking up knitting as a hobby.
Japanese knitting patterns typically do not include written instructions, just a single chart for the pattern, with no grading instructions. While the older generation learned to grade knitting patterns to make different sizes, often actually going to school to learn the craft, the younger generation wasn't as interested.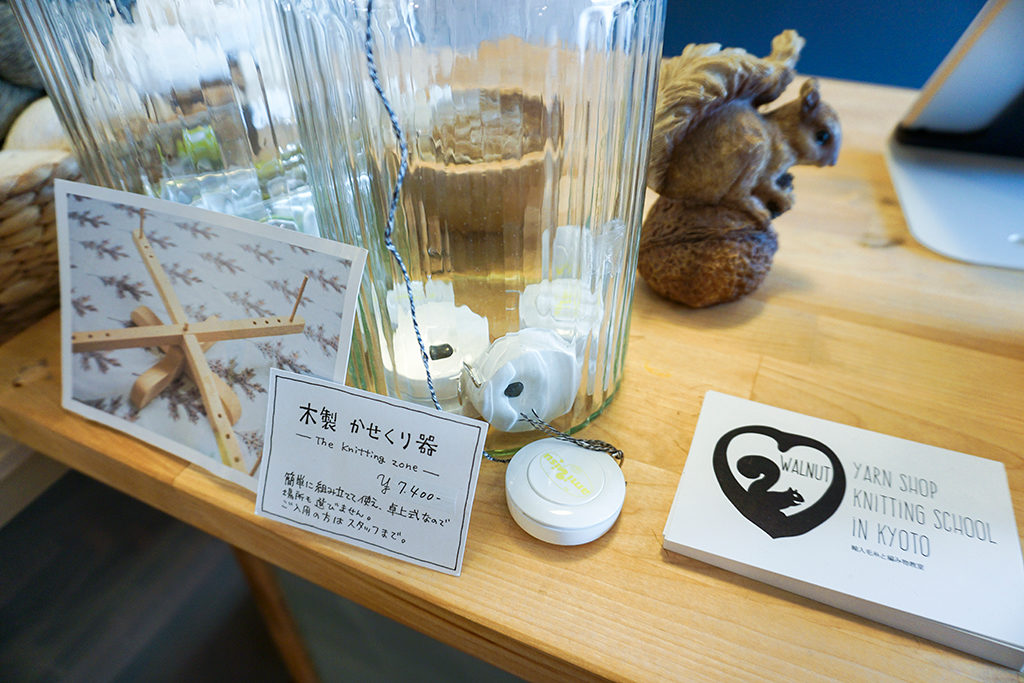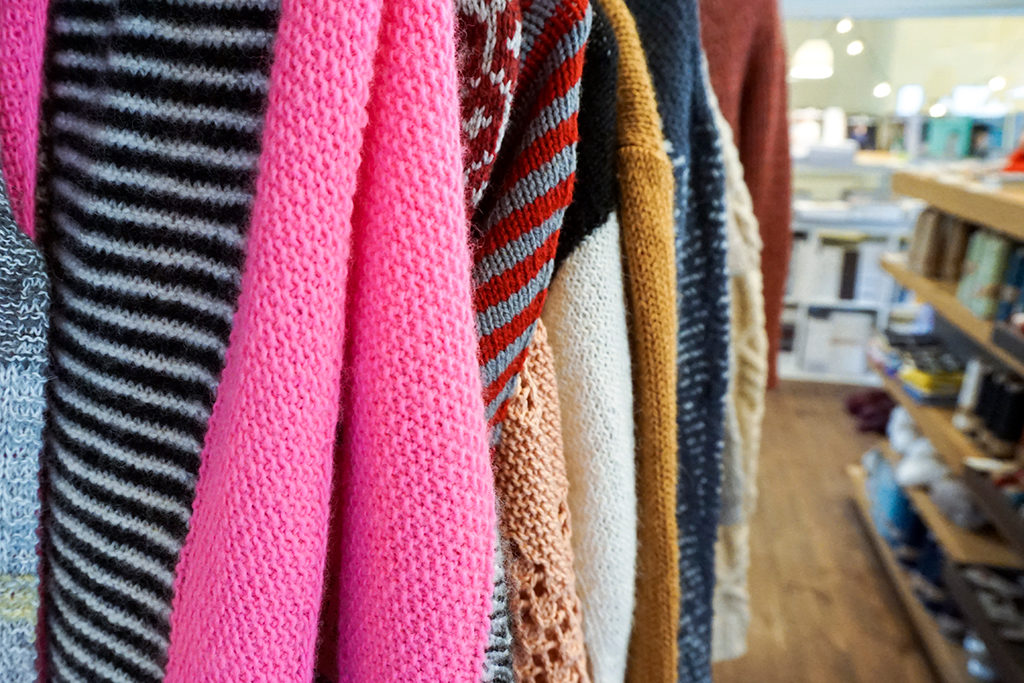 To capture the creative hearts of the new generation, Tokuko and Meri realized that they had to give emerging knitters exactly what they wanted—knitting patterns that were modern, fashionable, and easy to read. But what about attracting international designers, who make and write the patterns? Providing translations is a huge asset, especially in English, so Tokuko and Meri decided that it would be a great concept for the publication. It's double the work to write the magazine in both languages, but it reaches a much wider audience and creates an exciting way to connect through craft around the world.
Tokuko and Meri cleverly tackled another hurdle that knitters in Japan face—there are no sheep in Japan! An absence of sheep farms means no local yarn. Since hand-dyed, locally produced yarn is trendy and desirable, WALNUT has become an essential go-to shop for Japanese knitters who are eager to work with these supplies. And the WALNUT shops have no shortage of options. The shelves are thoughtfully curated with colorful yarn from across the globe. Making the most of all corners of the shop was a necessity—and also an art—for Tokuko and Meri, since their first shop was in a very small space, common for businesses in Japan.
When Meri considered the future of amirisu and WALNUT, her dream plans included a bigger space, where, as she ideally described, "crafters can spend the whole day creating." Having just wrapped up a natural dye retreat, the possible creative projects for amirisu seem endless. As Tokuko and Meri run their shops and pour their hearts into each issue of amirisu, they continue to reach even more international readers. Ravelry remains a great conversation space, but amirisu takes the joy of knitting to a whole new level, making each issue a celebration of the craft through inspirational writing, photography, and on-trend patterns.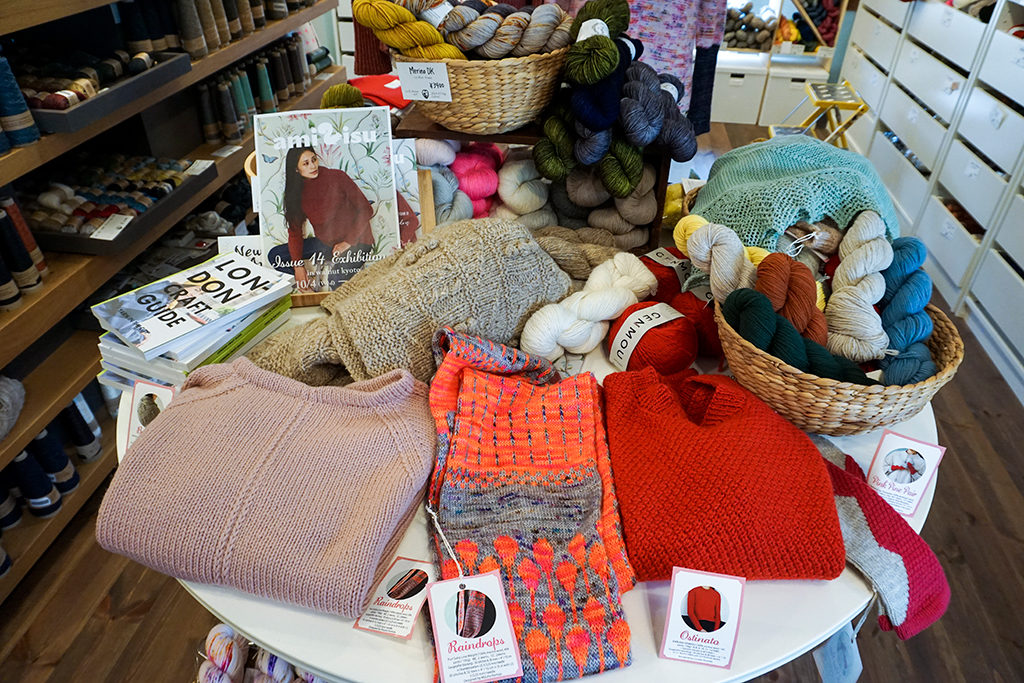 The effort that amirisu makes to connect a worldwide audience speaks to the power of craft to cross borders, share cultures, and find common ground in the creative process and self-expression. Tokuko and Meri are two women who had a mission to bring fashionable knitting patterns to Japan, and now we all get to enjoy the result of their hard work, and even better, we all get to participate in it as well.
Join the Conversation
Sign in or become a Seamwork member to comment on this article.