Over the last decade, I've noticed a pattern: About every five years, I've made a big change to both my creative work and to my physical environment.
A little over ten years ago, I started this company. I quit my job, pulled up stakes, and moved to an entirely new city.
Everything changed at once. Kenn and I went from living in a 1-bedroom apartment under a freeway in Oakland to renting a ramshackle little house with room for a small vegetable garden. I set up a sewing room on the back sun porch, with barely enough room to walk around the cutting table.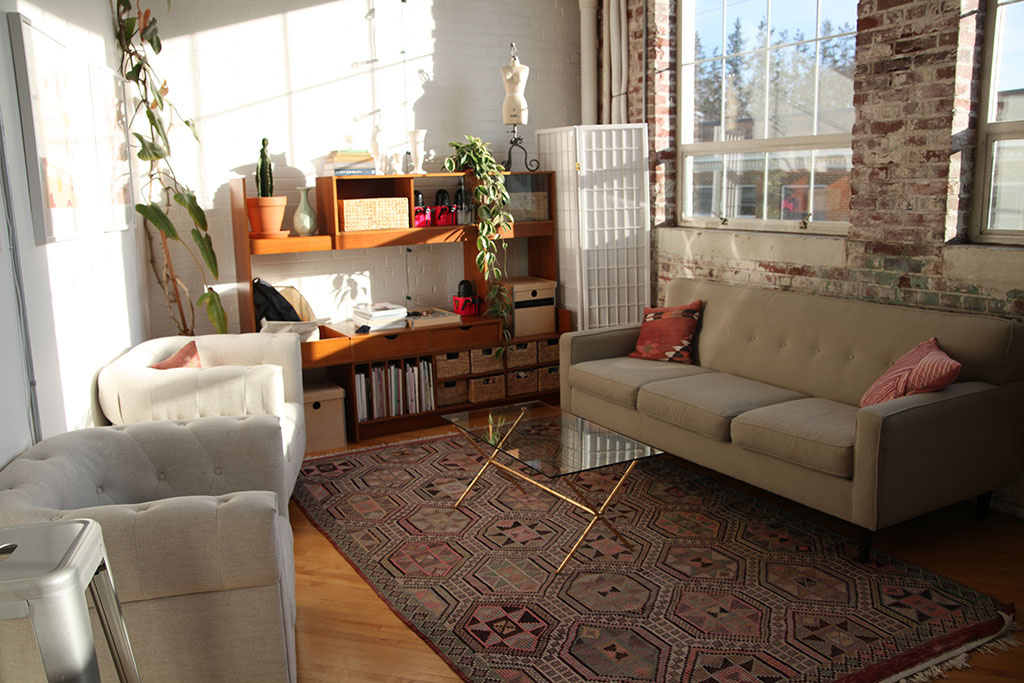 It was a humble beginning to be sure. But the dramatic change was exactly what I needed to start thinking differently about what I wanted to do with my time on this earth. I wanted to share the creativity and joy of sewing, and my new city and little house seemed the perfect place to begin.
Five years later, we were preparing to launch Seamwork. We'd gone from a solo operation to four people. At the same time, we moved into the studio we're in right now. We'd been out of that tiny kitchen for quite some time, but this studio was the first one that felt right, like we could truly grow into it. It was open and bright and beautiful.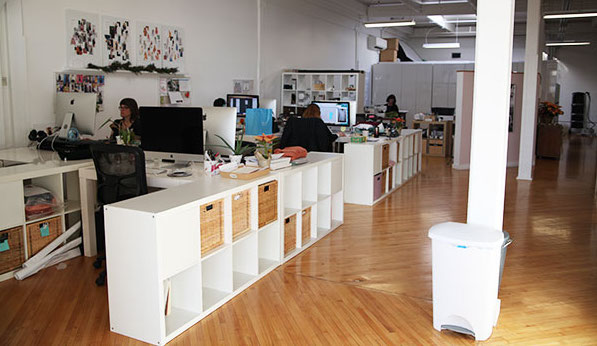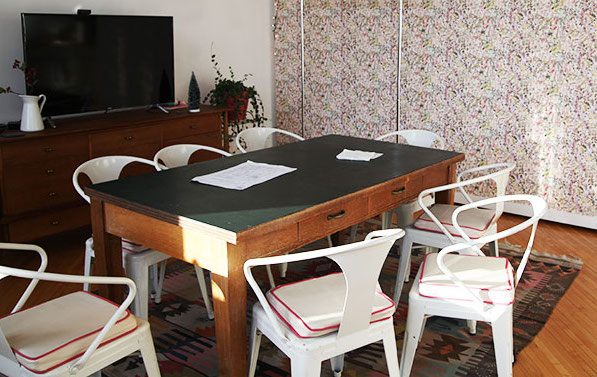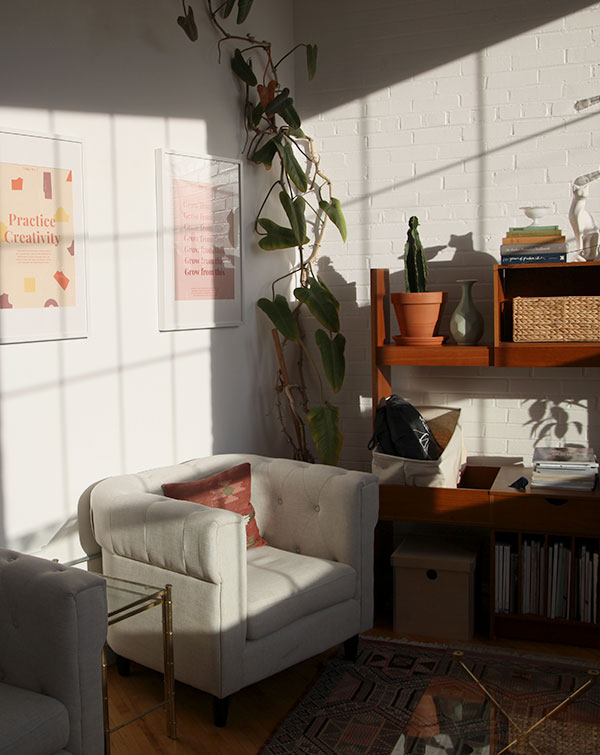 Now, another five years have gone by, and we have truly grown into our studio. We've added an amazing team of funny, talented, passionate people. We've hacked together spaces that meet our needs at the moment, from break areas that transform into photo studios, to lounge areas that become sets for videos. Our space has reflected our work, morphing and changing as needs arise. We manage to make it work, even if it gets a bit messy from time to time.
This year, we have a new commitment. We're going to be expanding our space and rebuilding it to fit our needs. This time, rather than slowly accumulating what we can and trying to make it all work, we'll be designing a creative space with intention.
My hope is that you will see this sense of intention reflected in everything we do here at Seamwork this year. Although we won't be starting over in a new place as we've done before, we will be taking a brand new approach to where we work and create. That sense of purpose will shine through.
Over the course of this year, I'll be sharing the journey of remodeling our studio, including all the messy before and afters. You'll likely see some fun DIY solutions, since we're definitely on a budget. You'll see some ideas for repurposing thrift store finds or reusing what you already have. You might get some ideas for organizing your own creative areas, even if you can't knock down walls or buy new furniture.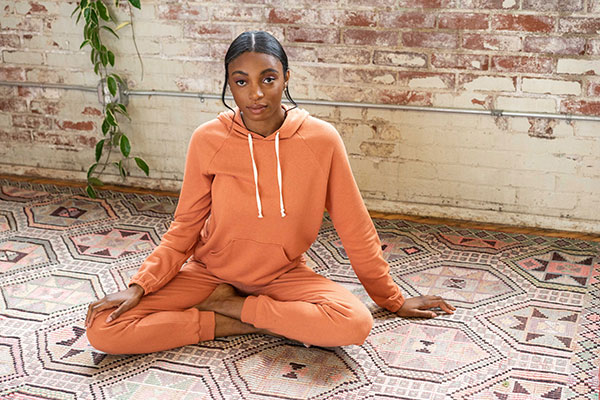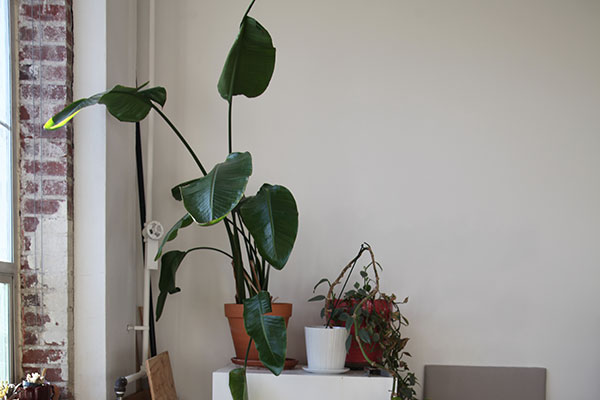 But the main thing I hope you'll see is how we work. Because I'll be designing our space around the way we actually create, you'll get a look into what that creative process is like, and how our team comes together to make something special every month here. I'll introduce you to each team member, what they do, and how we're designing a space for them.
This year, my resolution is to create a space for Seamwork with intention. I hope you'll join us, and get to know our amazing crew on a deeper level as you see how we work.