Do you save money when you sew your own clothing? Before fast fashion lowered the cost of ready-to-wear clothing, sewing was an economical solution to expensive clothing. But in a time where cheap clothing is just a click away, that isn't necessarily the case. Sewing your own clothes can be cheaper if you really want it to be, but it often isn't.
So, we priced several Seamwork patterns with their ready-to-wear counterparts to compare costs. However, before we look at the numbers, it's important to acknowledge that "cheaper" can't stop at a garment's final price tag.
Examining additional costs of commercial garment production, you'll find high ethically obscure costs, like the environmental impact and abuse of human labor. On the other hand, if you sew clothes yourself, there are invisible price tags in each project, like your sewing tools, equipment for your space, patterns used more than once, and little things like a portion of a spool of thread and a small piece of interfacing, which are hard to price out at a small scale.
As we compare the price tags of several kinds of ready-to-wear clothes and their Seamwork equivalents, keep that in mind.
---
Let's Look at the Numbers
So how did we get all these numbers? We started with Everlane, a ready-to-wear brand that tells you how much it costs to produce their garments. They publish the cost of production alongside each piece of clothing in their catalog. Transparency isn't the norm for most clothing manufacturers, so we'll look at Everlane's prices because they include a breakdown, including the fabric, materials (like hardware), transportation, duties, and labor.
To put this into perspective more, we also shopped some of our favorite ethics-driven independent labels, including shops that produce here in the US and claim fair wages and sustainable fabrics. So will these shops reflect a similar cost as our home sewing projects? (In short, yes, they do.)
After looking at independent brands, we shopped at Target to get a dose of fast-fashion reality. Remember, some fast-fashion prices can get even lower than Target's prices.
For the Seamwork patterns, we tallied fabric, supplies, and labor. We used mid-range fabric prices and included breakdowns for our base sizes 8 and 20. Labor costs were based on an average of $18 per hour. So keep in mind that you might be buying cheaper or more expensive fabrics—and you might be sewing for free.
Jeans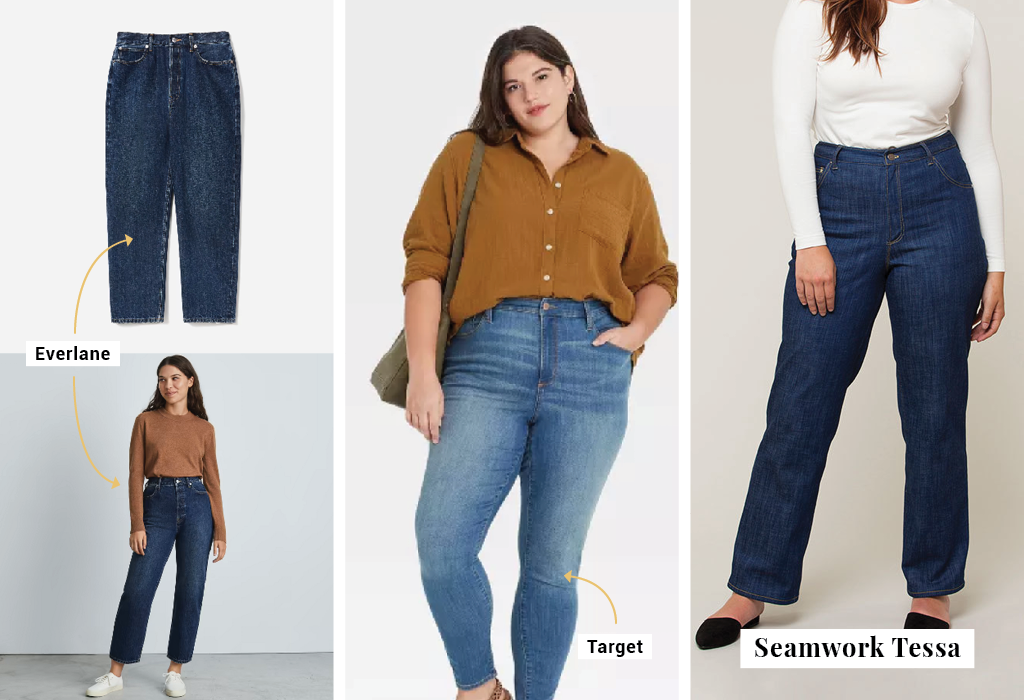 Everlane: $98 ($28.85 to produce)
Indie brand: $255
Target: $34.99
Seamwork Tessa: $148-159.25



Fabric (at $15 per yard): $30-$41.25


Notions: $10


Labor: $108 (6 hours)


Button-up shirts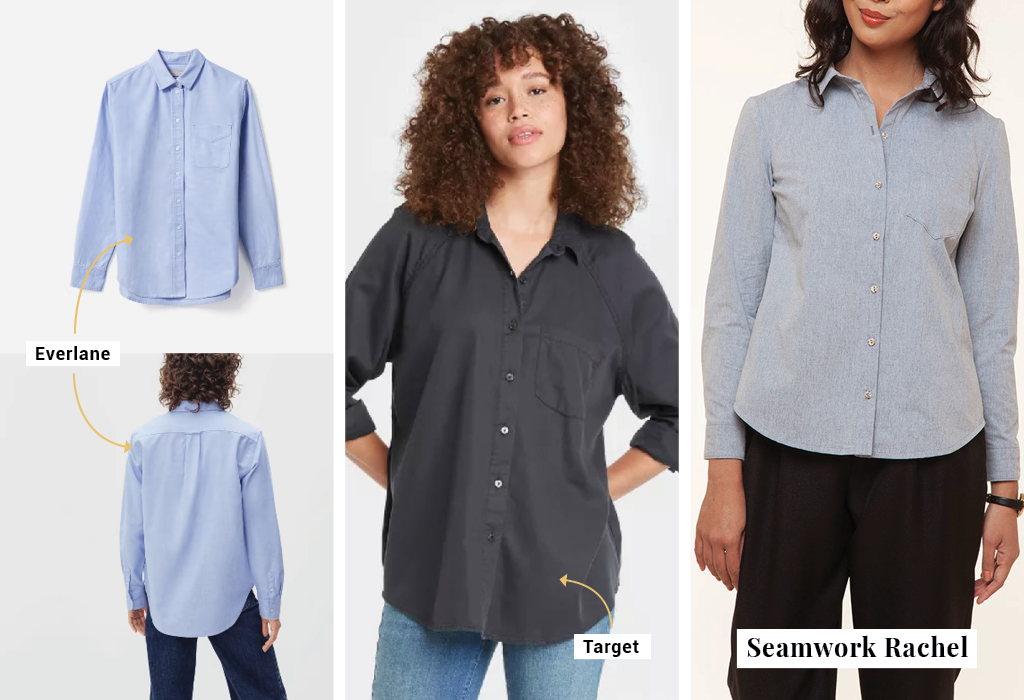 Everlane (cotton): $75 (costs $24 to produce)
Everlane (silk): $128 (costs $42 to produce)
Indie brand: (cotton): $160
Target: (cotton): $20
Seamwork Rachel (cotton): $98.37-$104



Fabric (at $9/yard): $21.37-$27


Notions: $5


Labor: (4 hours): $72


Seamwork Rachel (silk): $124.50-$137



Fabric (at $20/yard): $47.50-$60


Notions: $5


Labor: (4 hours): $72


Jackets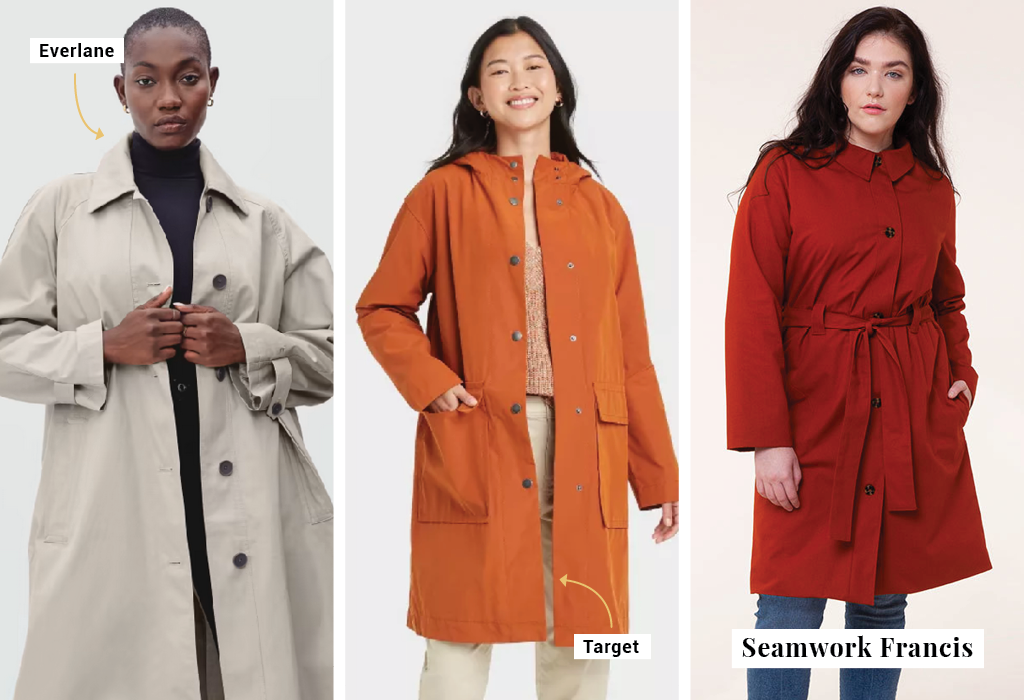 Everlane: $175 (costs $32.14 to produce)
Indie label: $195
Target: $50
Seamwork Francis: $205.58-$215.50



Fabric ($25/yard plus lining): $87.50-$97.5


Notions: $10


Labor: $108 (6 hours)


Leggings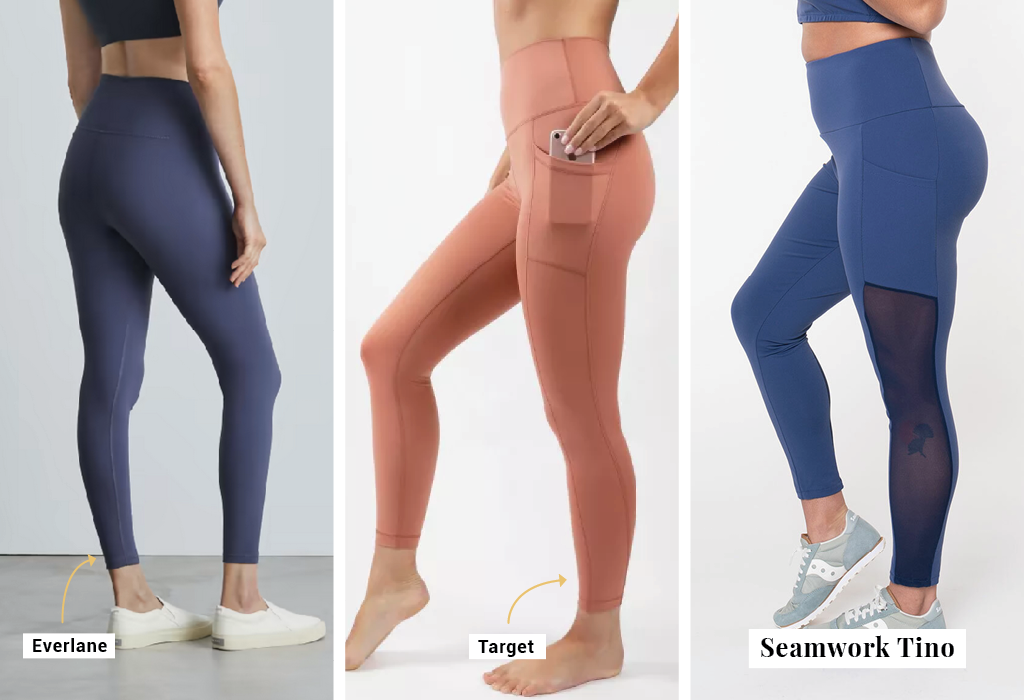 Everlane: $68 (cost $20.52 to produce)
Indie label: $78
Target: $30
Seamwork Tino: $53.50-$58.50



Fabric ($10/yard): $12.50-$17.50


Notions: $5


Labor: $36 (2 hours)


Jumpsuits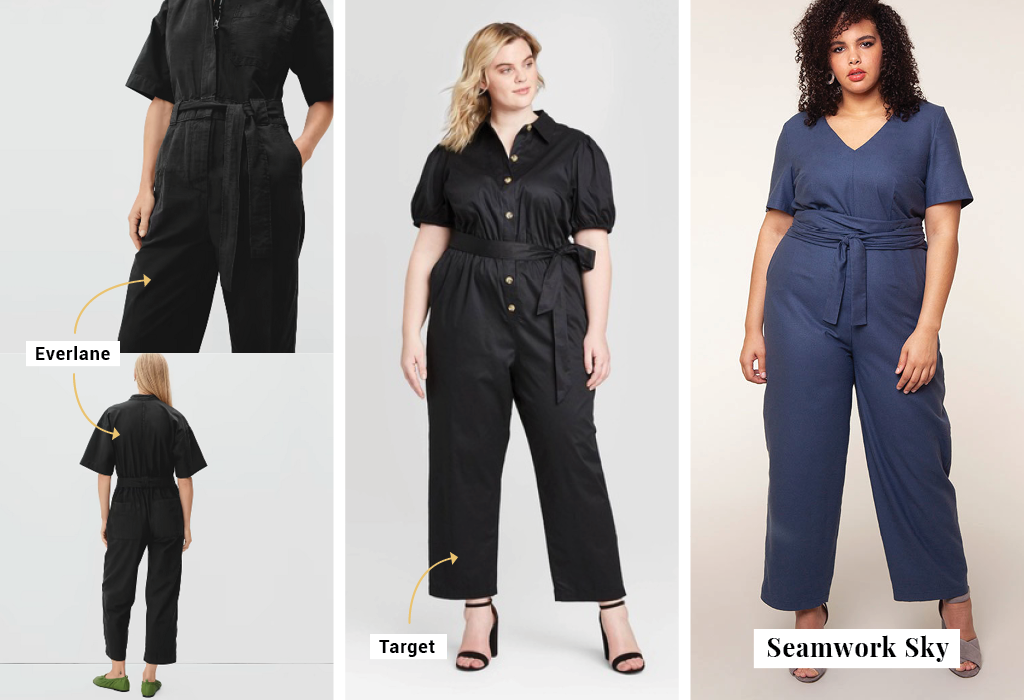 Everlane: $120 (costs $48.82 to produce)
Indie label: $250
Target: $29.99
Seamwork Sky: $105.50-$122



Fabric (at $12/yard): $37.50-$54


Notions: $5


Labor: $63 (3.5 hours)


T-shirts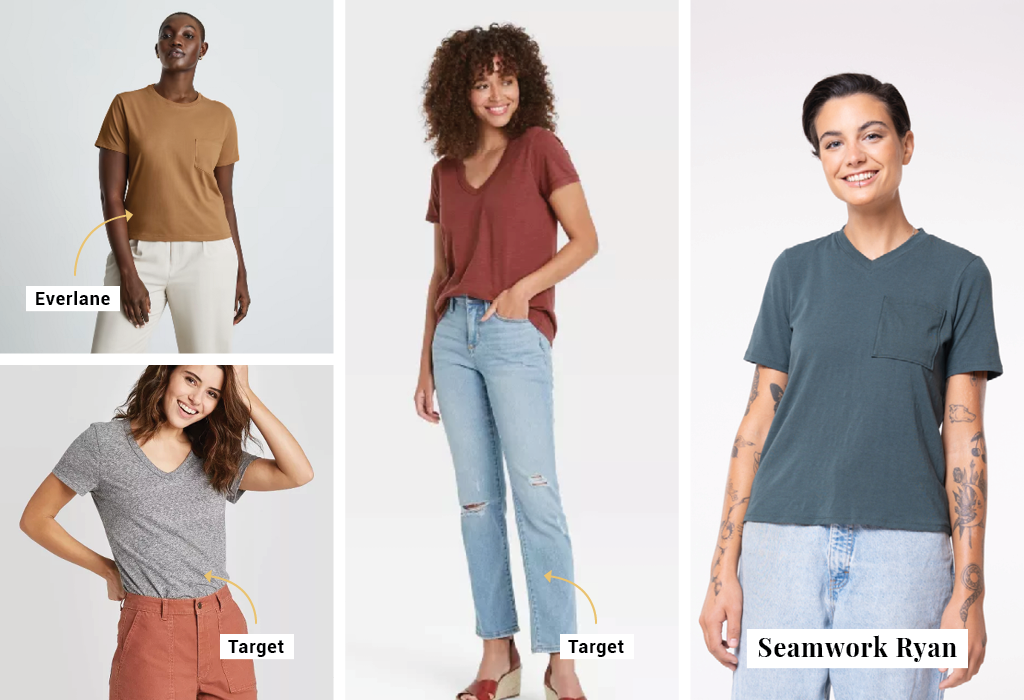 Everlane: $24 (costs $7.72 to produce)
Indie label: $70
Target: $9
Seamwork Ryan: $35-$42.50



Fabric (at $10/yard): $15-$22.50


Notions: $2


Labor: $18 (1 hour)


Dress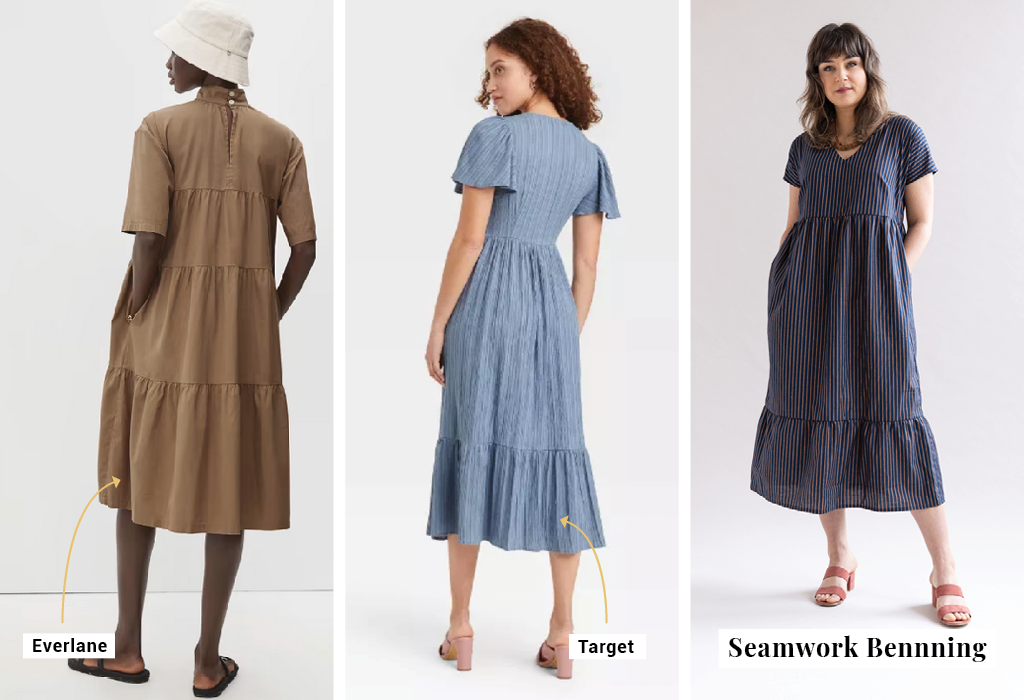 Everlane: $100 (it's on sale for $50 and costs $33.91 to produce)
Indie label: $190
Target: $29.99
Seamwork Benning: $80-$90.50



Fabric (at $14/yard): $42-$52.50


Notions: $2


Labor: $36 (2 hours)


Swimsuits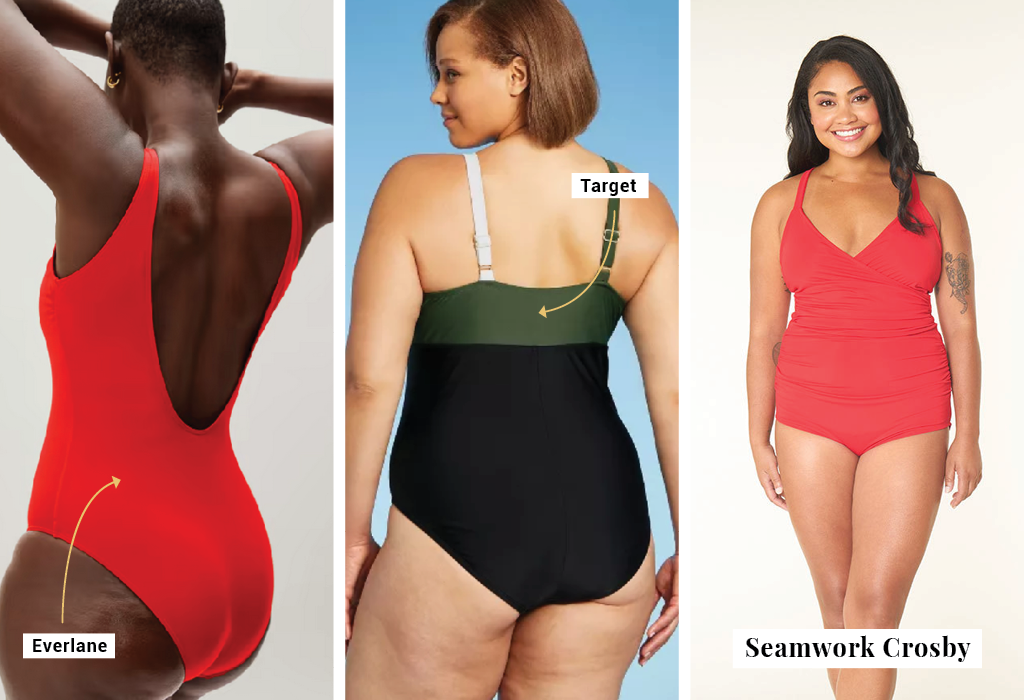 Everlane: $65 (costs $21.38 to produce)
Indie label: $153
Target: $40
Seamwork Crosby: $101.75-$109.25



Fabric ($15/yard): $33.75-$41.25


Notions: $5


Labor: $63 (3.5 hours)


Underwear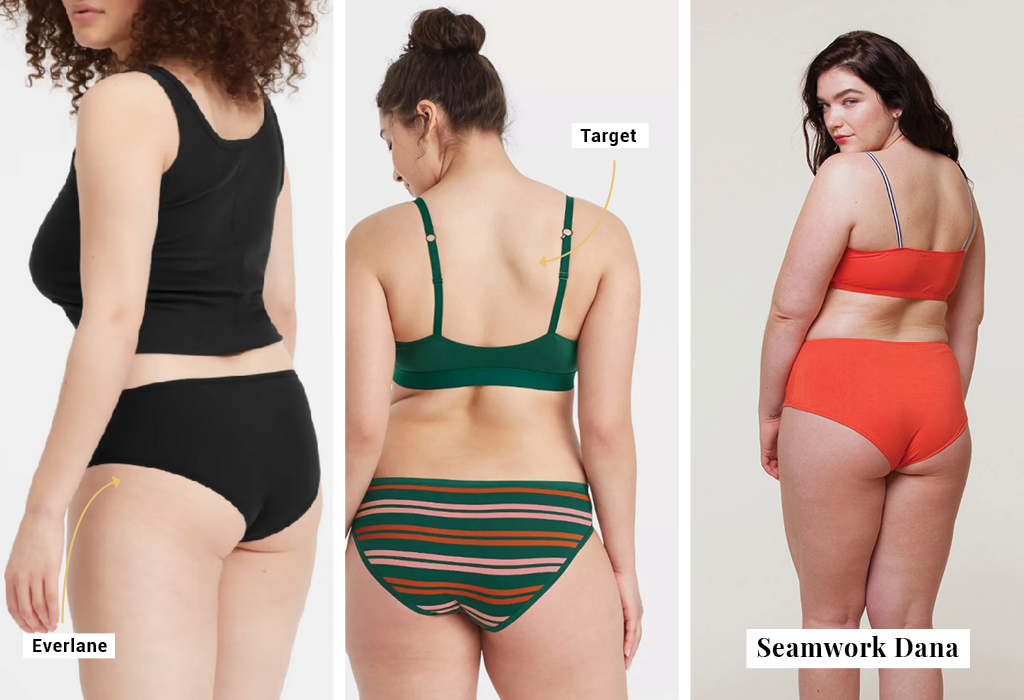 Everlane: $15 (costs $5.02 to produce)
Indie label: $39
Target: $5
Seamwork Dana: $25-$27



Fabric ($10/yard): $5-$7


Notions: $2


Labor: $18 (1 hour)


Casual bag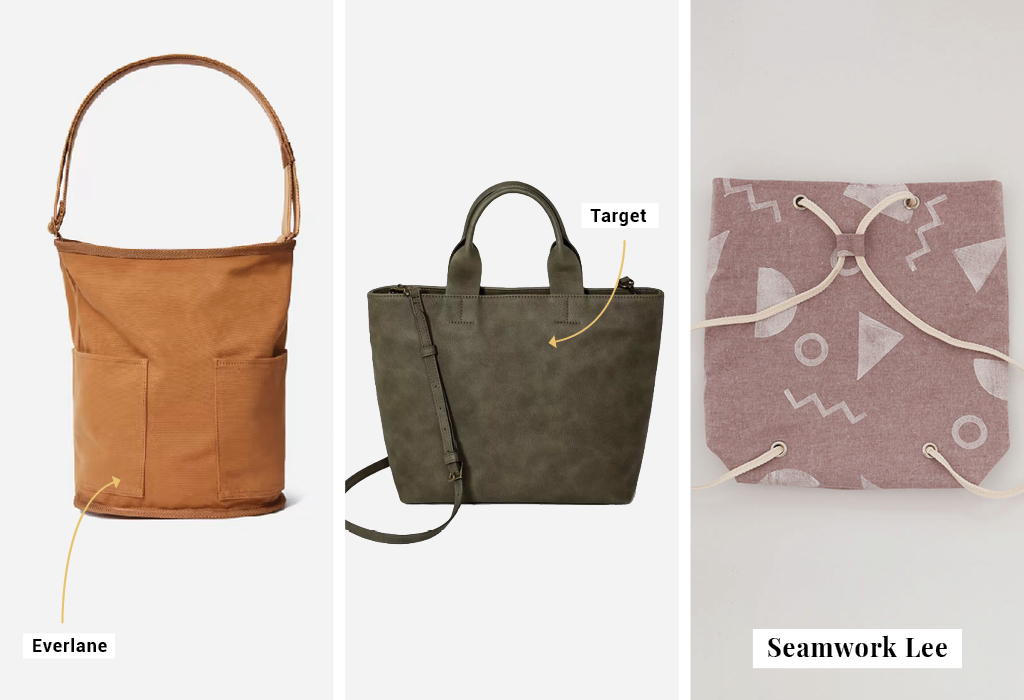 Everlane: $55 (costs $13.49 to produce)
Indie label: $80
Target: $25
Seamwork Lee: $66



Fabric (faux leather at $15/yard, lining): $25


Notions: $5


Labor: $36 (2 hours)


---
What do these numbers mean?
If you look at the numbers, you can save money by sewing your own clothes—but often only if you are thrifty with fabric and don't count your time and labor.
While large companies benefit from purchasing and producing en masse, do their final costs speak only to the wholesale discounts they receive and the speed of an assembly line? Likely not. All clothes are made by hand. If you can buy a garment for the same cost as the fabric it takes to sew the garment, that company is cutting costs on human labor—and likely the quality of fabric.
So is buying ready-to-wear the cheaper option? It often is, especially if you are primarily considering your wallet. Indie labels promise they are not shorting the customer on the quality of fabric and the cost of human labor, which is why their prices are much closer than what it would cost for you to sew the garment yourself.
Hopefully, you can see flexibility and freedom of choice in all the numbers above as you consider where and how you want to spend your money on clothing. And, hey, if you want some help to make the most of your sewing budget, check out these 25 tips for sewing on a budget.
Love the article? Pin it for later.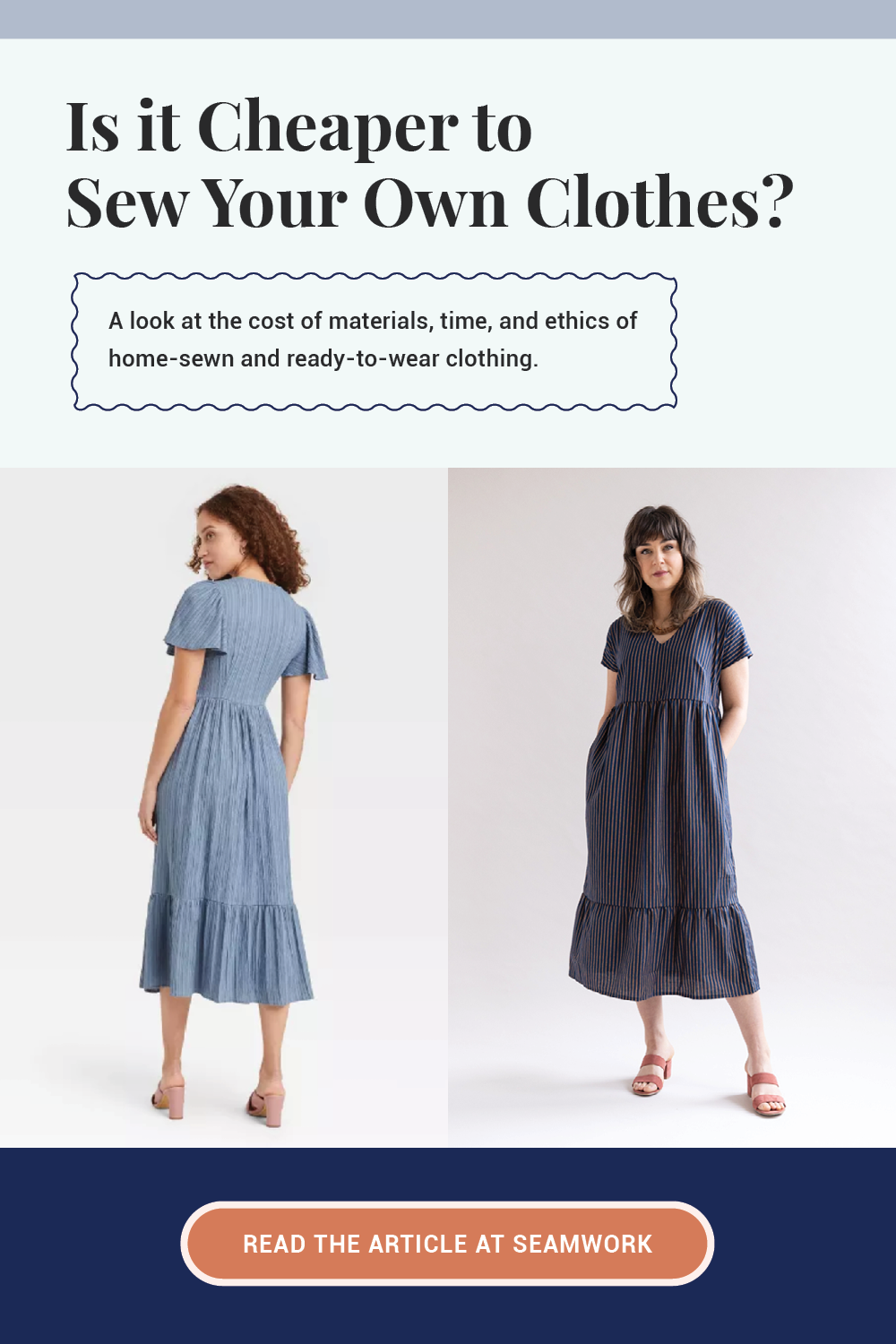 Join the Conversation
Sign in or become a Seamwork member to comment on this article.