If you've ever looked up a quilting tutorial on YouTube, you've probably seen Jenny Doan. Jenny's trademark easygoing and accessible style has gained her YouTube channel over 800K subscribers, making it the most popular quilting channel on YouTube. She's absolutely beloved by the worldwide community of quilters that she's brought together both online and offline.
She's even transformed the small town of Hamilton, Missouri, into a destination for quilters from around the world, now known as Quilt Town USA. She's also now authored a memoir called How to Stitch an American Dream: A story of family, faith and the power of giving.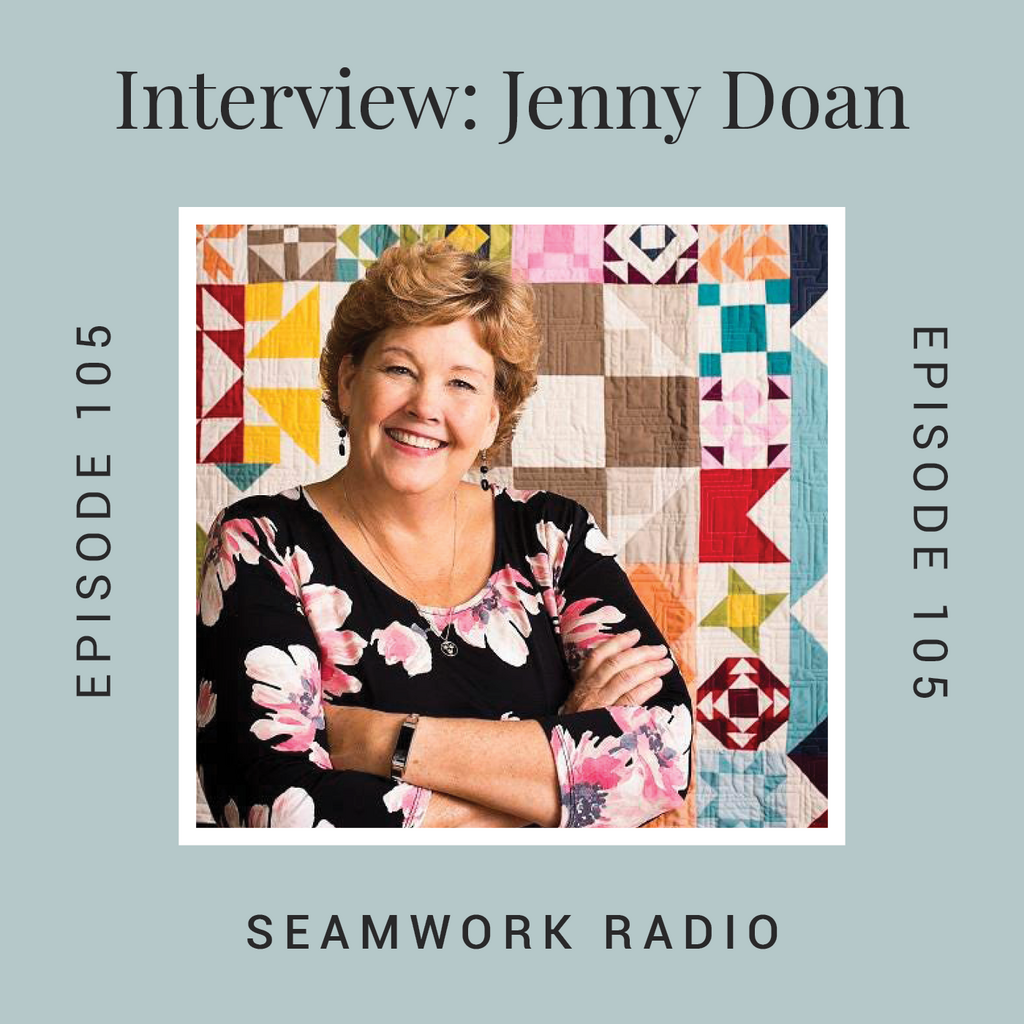 In episode 105 of the Seamwork Radio podcast, Jenny shares her incredible story growing this amazing company, why she thinks quilting is such a powerful activity, and some tips for anyone interested in learning to quilt. If you love to sew and you've thought about dabbling a little bit in quilting, this is the episode for you. Listen to the full episode here or keep reading to learn more about Jenny's story.
From 4-H to YouTube
Jenny's mom enrolled her in 4H when she was 10 years old. She stood 5'8" tall in the 6th grade, so learning how to make her own clothes was essential. From there, she got into costuming, and when she was 35, someone suggested she take a quilting class. "I can literally I remember looking at them and saying, old people do that," she said. But she joined that quilt group and everything changed.
"It was my saving grace. Every Wednesday night I got to get out of the house and go do that class. And it was just a group of women who got together. So it wasn't actually a class, but man, that just saved me. And I loved it...it's the most creative thing I've ever done. And I've made some pretty cool costumes. But quilting, hands down, is so creative that I just fell in love with it."
Quilting resonated with Jenny because she only had little snippets of time in the midst of raising seven children.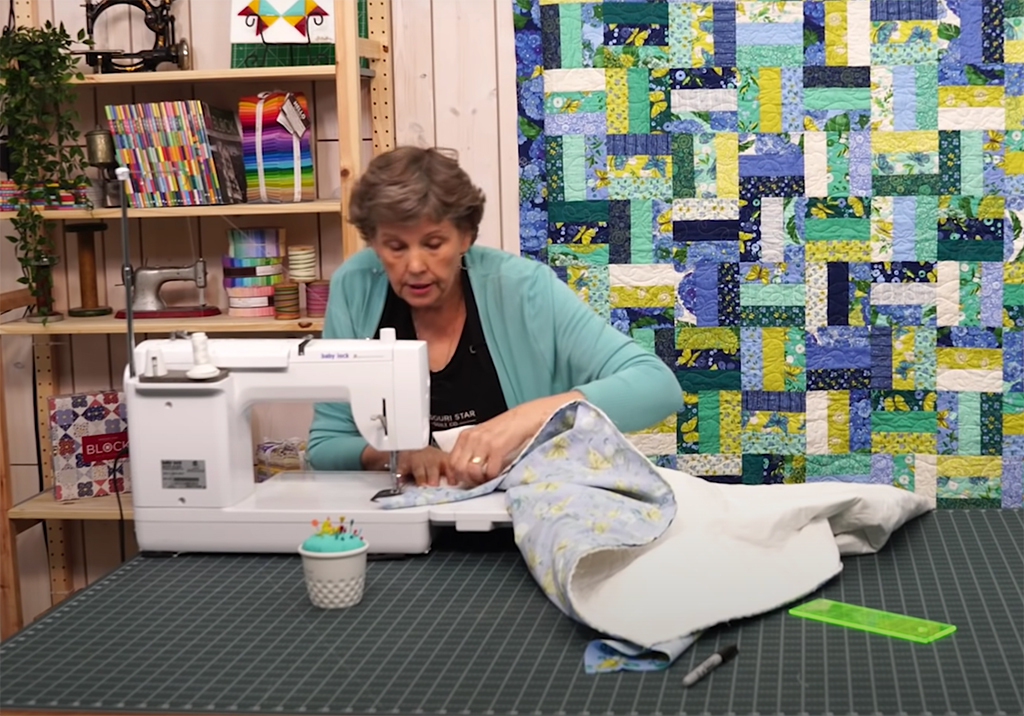 "It mattered to me that what I was making had longevity. So for instance, I didn't love to cook because people just ate it, but I love to can because it would sit on your shelf for months. You have this feeling of accomplishment for a long time. And when you make a costume, it's got to look good from 20 feet out, hold together for two weeks, and somebody's going to use it once. But when you make a quilt, it's actually going to outlive you by generations."
After moving to Missouri and facing the market crash of 2008, Jenny's son recommended she find a new path to retirement, and suggested she turn her hobby into a new career by buying a longarm quilting machine. "And I said I'm pretty old—I was 50 at the time—I'm pretty old. I don't know if I could learn a whole skill. And so I actually called up the guy and asked him if he thought I was too old to learn how to longarm. And he goes, oh no, people way older than you were doing this. And I'm like, we'll think about that. And so the kids actually went together and bought me Gammill Statler Stitcher."
The new longarm machine was so big that they had to buy a building to house it and start quilting. From there, they moved to main street to open a fabric store. And from there, it grew to Quilt Town USA. "And now we have about 17 shops. 13 are fabric specific. We have a couple of other companies, the yarn shop and an art shop. And we have restaurants, we have retreat centers. It's just snowballed like craziness. And we now have this whole quilting town. So that's been kind of fun and miraculous, if you ask me. I just wasn't ready for it. But I'm part of it. I'm right in the middle of it."
Missouri Quilting Co. has grown to hundreds of thousands of followers, Jenny's authored a memoir, and her children still play integral roles in the company. And Jenny recognizes how important YouTube was to her company's success.
"One of the gifts of YouTube is that you can learn and fail in the privacy of your own home. You don't have to take a class and look like the one who can't get it or whatever. You can pause. You can stop. You're in your own home, in your own basement, wherever, and you can fail. And you don't have to come out until you feel confident. And then you'll make two or three different things and you'll feel more confident. And then you'll come out and you'll join a group, you'll take a class, you'll go to a quilt shop. But you have to start somewhere. And YouTube is such a gift for that because it happens, you know, in the privacy of your own home."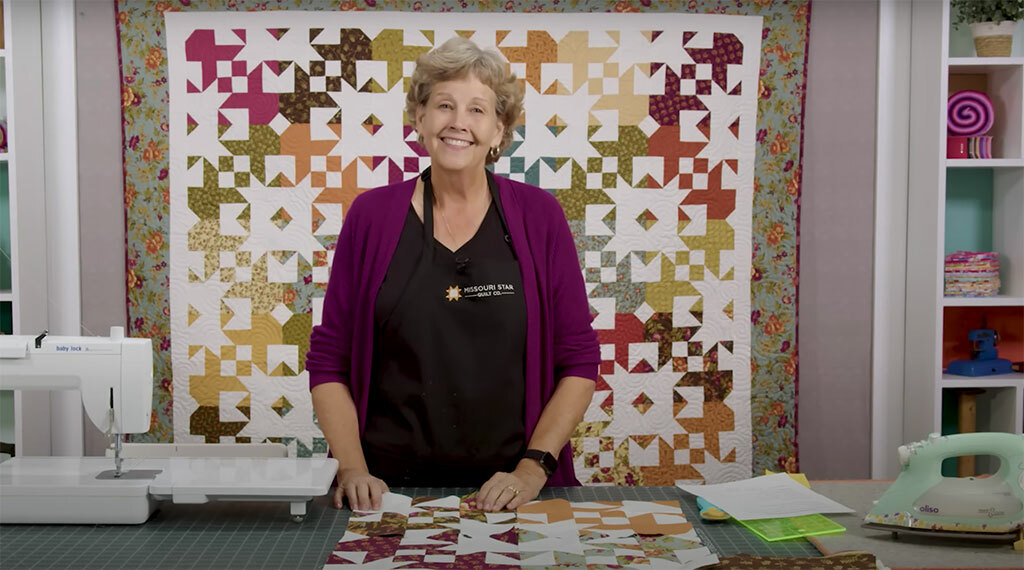 What is it about quilting?
"So people often ask me if they want to start quilting, how do they do it? For years, quilting has been a really intimidating thing for people. And people in the quilt world, I think some of them sadly, have worked very hard to make it unattainable. You have to be perfect in order to do it and that is not my mantra at all. My mantra is start where you are and grow and enjoy the journey."
In the podcast interview, Jenny calls herself a lazy quilter. But Haley steps in and corrects her, "You sound like a quilting rebel to me."
Jenny loves the concept. "So I'm kind of a make-do quilter and I make use of what's around me and I just don't require anything special to really quilt with. And there are lots of tools that make things easier. But I tend people are like, well, do you ever use a walking foot? And I'm like, if I can find it..."
Jenny, like many others, finds quilting to be healing. "The other things I think that people don't realize in quilting is that when you are creative across the board, anything you do, whether it's cooking or gardening or costuming or quilting, whatever it is, any creative process is healing. And there are so many people, I have never myself written to a website, but I get letters every single day from people, and they want to tell me their story and their trauma and what's happened to them, and then they share what quilting did to heal that. And I was so not expecting that. That is like a miracle to me. It's amazing to me what happens."
She recalls one particular quilter who showed her how powerful quilting can be—the Quilting Marine. Mark served 20 years in the US Marine Corps, and quilting has been like therapy for his PTSD.
"He served several tours and had terrible PTSD, and Misty [Jenny's daughter-in-law] was doing a show with him, and so they're over talking at her station on the computer, and I thought, oh, I want to meet him. I want to meet him. So I went over there and popped my head in, and I said, 'hey, I just wanted to meet you.' And he saw my face, and he just immediately burst into tears, and he said, 'if it hadn't been for you, if it hadn't been for quilting and being able to just sew pieces together to make order of something."
Jenny doesn't think the Quilting Marine's experience is unique—many quilters find healing in their craft. "I thought I was teaching people how to sew. And literally, I think we're putting life back together pieces at a time. It's pretty amazing what's happening."
Want to lern how to quilt? Just get some binder paper
Jenny makes it clear that quilting is not about perfection, especially for beginners. When asked what advice she has for someone who wants to learn how to quilt, she didn't hesitate.
"So when you start a quilt, what I have people do is first I have them get some lined paper. We used to call it binder paper but a lot of younger people don't know what binder paper is. We don't carry binders anymore. But it's just lined paper. No thread in your machine, but just sew on the lines and make sure that you can have control over your sewing machine and you can stay on those lines."
Jenny insists that quilting is that simple. "If you can stay on the lines, you can do a quarter inch seam. And if you can sew straight for three inches or two inches, then you can make a quilt..And you will look at that quilt and you'll just be like, I cannot believe I made this."
For more of Jenny's advice and thoughts about why quilting is such a powerful creative activity, listen to the full episode of Seamwork Radio.
Love the article? Pin it for later.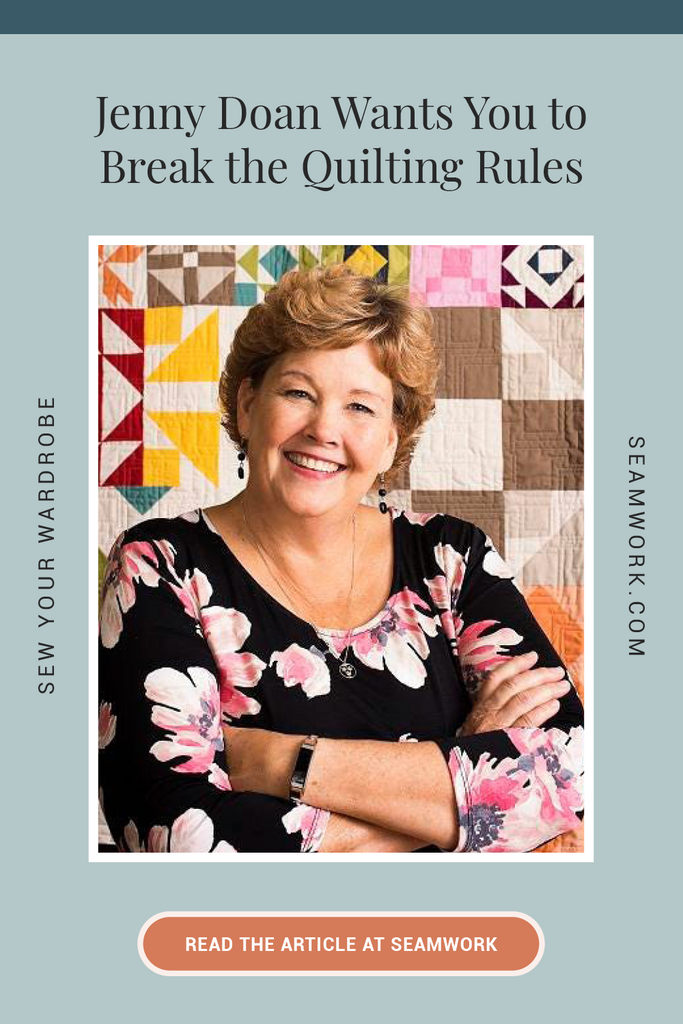 Join the Conversation
Sign in or become a Seamwork member to comment on this article.