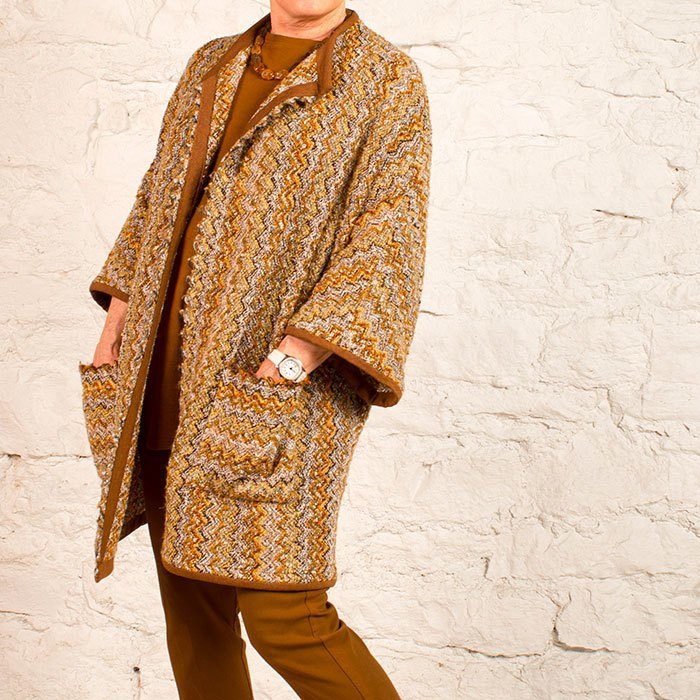 Can you remember your first sewing teacher? Whether you took a sewing class at a local fabric shop, learned from a loved one, or browsed YouTube for video tutorials, you likely had a teacher who taught you invaluable lessons about the craft. In fact, your first teacher might have been the iconic Linda Lee! Linda is not only a sewing expert—she's a well-spoken, energetic, and inspiring teacher whose patterns and sewing tutorials have a world-wide reach.
As the owner of The Sewing Workshop, Linda's projects include a pattern collection, online classes and tutorials, how-to books, yearly sewing subscriptions, and fabric and specialized notions available in an online shop and her retail storefront in Topeka, Kansas. You've likely spotted Linda in an online sewing tutorial, clad in her signature glasses and wearing one of her own avant-garde designs.
Linda has been sewing since she was in sixth grade, and she bought The Sewing Workshop as a sewing school in San Francisco in the early nineties. Since then, she's worked to spread the joy of sewing and teach a range of sewing skills, from absolute beginner techniques to advanced concepts.
If you are just learning how to sew or feeling stuck on a current sewing project, grab a notebook and pen and read Linda's interview below. We know you'll want to take some notes!
---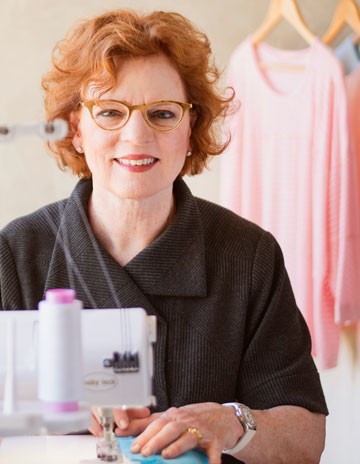 What do you love most about your workshop in Kansas? How have you created a fun and inspiring place to sew and work on projects with your team?
My current studio/office is in an old building, built in the 1880s, in downtown Topeka, Kansas. It has been many things (including a brothel), but for years, it was a lighting business, which had lots of built-out walls and various dropped ceiling treatments. So we gutted the entire space and didn't put much back. We have beautiful old brick and stone walls, re-claimed wood floors and some pieces of sculptural foam dropped from the ceiling to create ambient lighting and sound absorption. It's a pretty raw space, but I love it.
We work in a fairly open work environment with the ability to communicate easily, share ideas, and be inspired by each other's work without having to knock on a door. We are both chatty and quiet, and it just feels like everyone is on the same page of productivity. I love how everyone knows their role and are good at it. I really enjoy my staff, and we have a pretty good time most days.
When you first learned to sew, what was the biggest hurdle you had to overcome, and how did you overcome it?
I learned to sew a very long time ago, making doll clothes by hand mostly. But also at a very early age, my mother let me use her sewing machine, and that's when everything changed for me. I don't actually recall too many hurdles. I was free to use any fabric, any tool, and make anything I wanted at any hour of the day or night. As an only child, I pretty much ruled the house and no one was around to be critical of my work or to help either. Being on your own means that you learn to work out your own problems and become comfortable with that.
I think the hardest things to perfect at the time were buttonholes. But by the time we got a new machine that had cams to make automatic buttonholes, that was all solved. Now I can't make a buttonhole without using my high-tech computerized sewing machine, perfect every time. But guess what? As sophisticated as my machine is, I still use tissue paper left over from my patterns under my buttonholes while stitching to make them lie flat without puckers at the ends.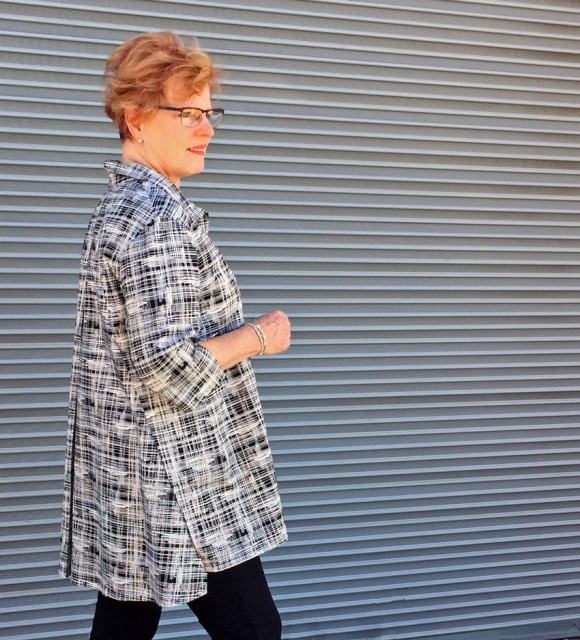 How do you stay motivated when life gets in the way of sewing? Do you have any advice for someone who might be struggling to follow through with a project?
Staying motivated can really be a problem. There are a couple of things that I really do not like to do. One is cutting out, and the other is, well, buttonholes. I have figured out that I need to separate my cutting time from my sewing time. Cutting out in the daytime when the light is good and I feel fresher seems to work. If I save it until the evening, then I can easily get distracted.
I also no longer sew 'for Saturday night.' When the garment is done, it is done, so I put no pressure on myself to get it done for a particular event. I have learned to enjoy the process, almost more than the finished product. It also helps to break down the construction into small time segments. Perhaps I will allow myself to sew for 20 minutes only, or I will only sew two seams and that's it. When you sew in small segments, it's amazing how quickly something actually gets done. Sometimes, all I can muster up is to clean off my sewing space to get ready to sew the next day. But it is something.

I also no longer sew "for Saturday night." When the garment is done, it is done, so I put no pressure on myself to get it done for a particular event. I have learned to enjoy the process, almost more than the finished product.

As a teacher, you have been able to watch the evolution of sewing patterns. What has surprised you the most about sewing trends? Where do you think they will go in the future?
I have been surprised by all of the pattern companies who basically put out the same designs. An A-line skirt is an A-line skirt, and there is no shortage of lookalike patterns. So I like to seek out really inventive designs that have a bit of an edge to them.
As the new generation of sewers moves on from the "A-line skirt," I think that patterns will become more interesting again. It's as if the new pattern companies are growing up at the same time as their customers, and that is good.
There will always be a desire for easy-to-sew patterns, vintage patterns, and patterns that emulate current ready-to-wear. Hopefully, there will be some companies that actually have a fashion influence with avant-garde designs they can call their own.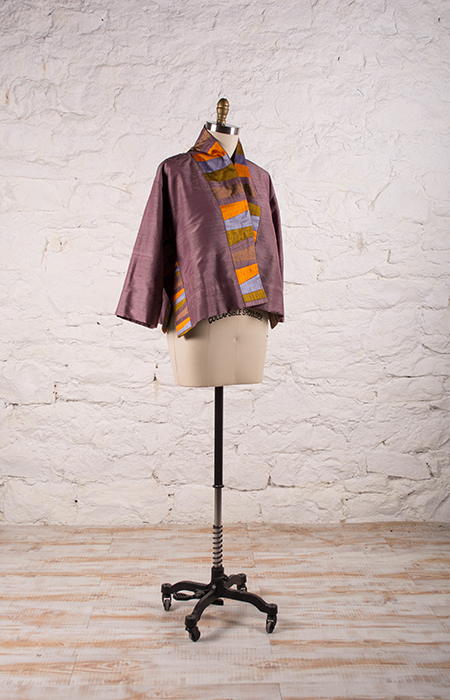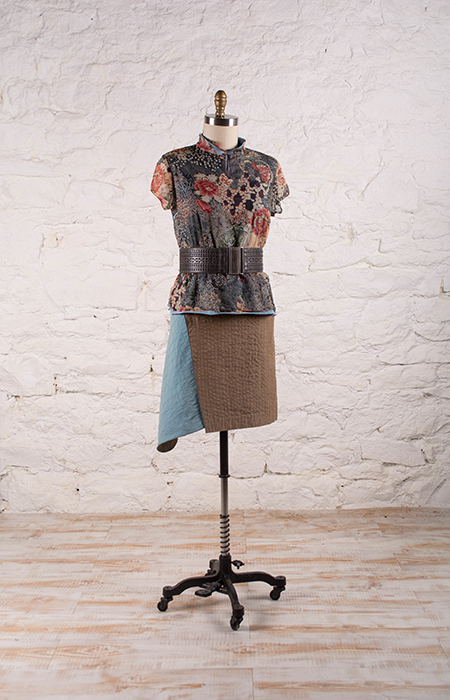 You have said that watching the way that your students express themselves is an important part of your teaching. How do you express yourself through your projects?
I like to express myself through the use of what I call the "architecture of clothing." I like designs that are asymmetric and have geometric shapes with angles and offset lines. So "the cut" is important to me.
I also love to select a mix of fabrics that combine textures and tones of the same color. I rarely wear printed fabrics, but instead prefer mixing fabrics that are just a little "off." I never make more than one garment out of the same fabric. No matching sets for me!
Your patterns are sometimes described as "avant-garde," and you have these great yearly subscription programs called "Sew Confident!" When you are designing patterns, what do you want your customers to experience while they sew? And when they are finished with their garments?
I want my pattern designs to have a little surprise when constructing them. Clear instruction writing and illustrations are essential in my patterns. I tell my customers that they must follow the instructions and just trust us. Sometimes it is not clear where things are going until the garment is finished. I think this makes my patterns fun, something I find very important in sewing.
Good and interesting techniques are a very important feature of my patterns. As much as I like new and speed-sewing techniques, I still think that the classic sewing techniques that I learned in tailoring classes in college and beyond have served me well. I spend a lot of time figuring out the best method to get a great result whether it is a new technique or one from the vault. That might mean using a special tool or product which I am always on the hunt for.
When I owned the Sewing Workshop school in San Francisco, I learned incredibly interesting techniques from many of the teachers at the school who were professional seamstresses and had been in the trenches for years. It's their processes that I now include in our patterns with the hopes of giving our customers just exactly what they need to sew better than they can buy. Continuing to educate our customers is a number-one priority.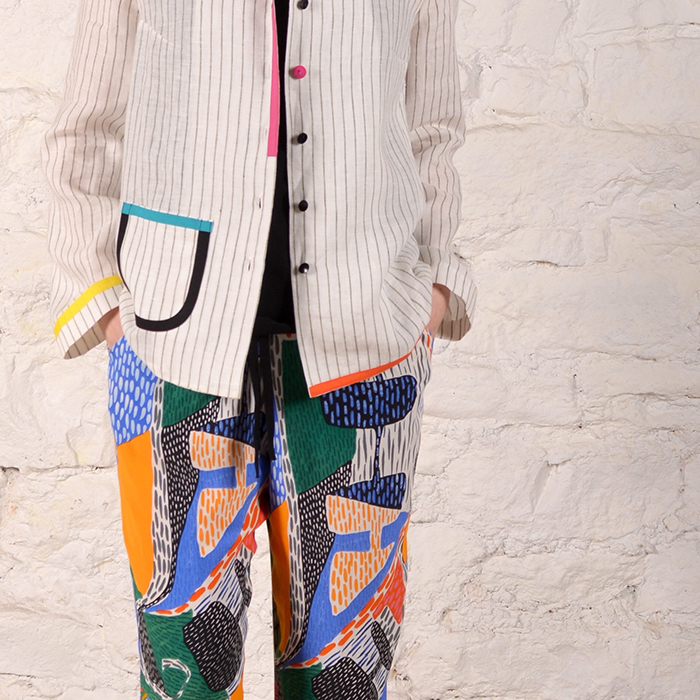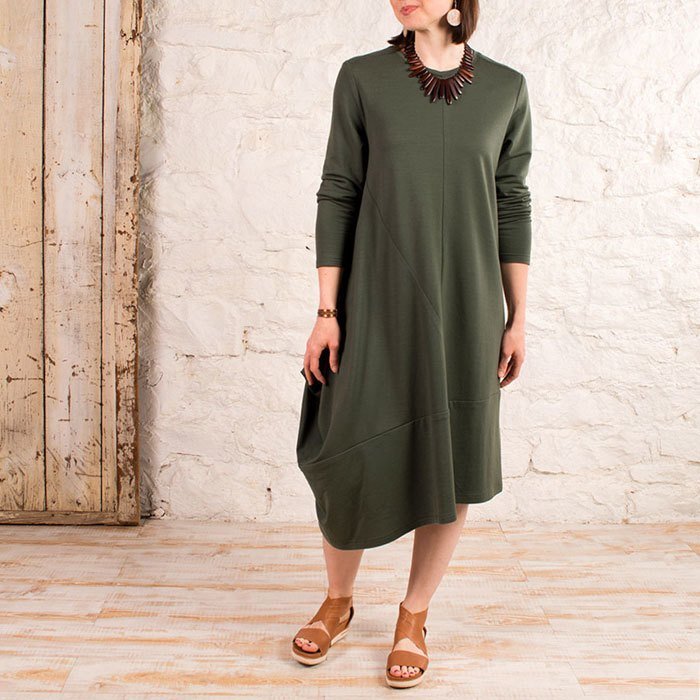 What is the biggest joy you get from sewing?
Finding the joy in sewing can be tricky, now that it is my daily business. I have deadlines to meet with garments to sew and test that I may not be in the mood to sew that day. But there are times when I am sewing at home on a Friday night or a Sunday afternoon, the television is on and I am semi-watching Roger Federer play tennis, that I realize that I simply do not care what else is going on in the world. Time goes by, melts away, and I am in the zone. There is nothing better.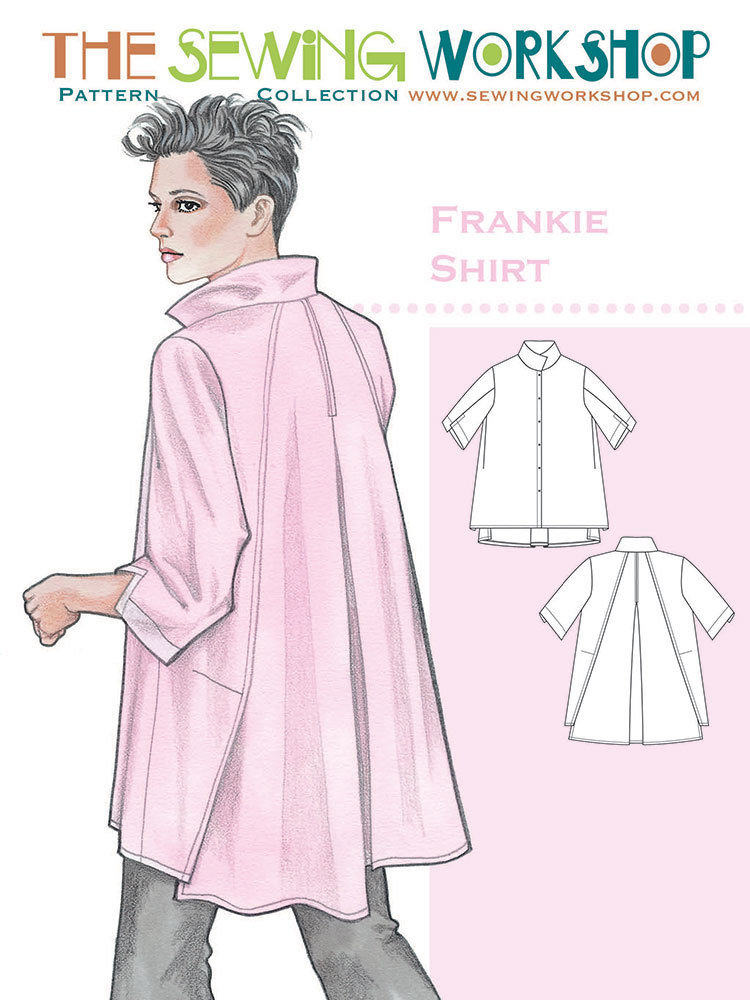 What advice would you have for someone who is new to the sewing journey?
When someone is just beginning to learn to sew, I tell them two things. Buy the best fabric that you can afford. Not more fabric than you can sew up in a short time—perhaps just what you need for a single project.
When I was young and learning to sew, my father would take me to the fabric store and let me buy almost anything I wanted. But I couldn't go back until I had sewn every piece. So to this day, I have a very small stash of fabric at home. This way, I have a few options to fit my mood, but I don't feel overwhelmed and can stay focused. Having good fabric will enhance the finished product. Generally, you can't get a good product using a cheap fabric.
The other, and hardest of all to accept, is to know that you will not like everything that you sew. Since we can't try it on, it is impossible to try on and test how you will look in a garment or how you will feel in it. This is why you have to love the process of learning to sew. For every five garments that you sew, all of which may be sewn perfectly, you may only wear one or two of them. My motto is, there is always another piece of fabric.
---
To read more about Linda or her team, and to take advantage of the endless resources she has created, head over to The Sewing Workshop.
Join the Conversation
Sign in or become a Seamwork member to comment on this article.