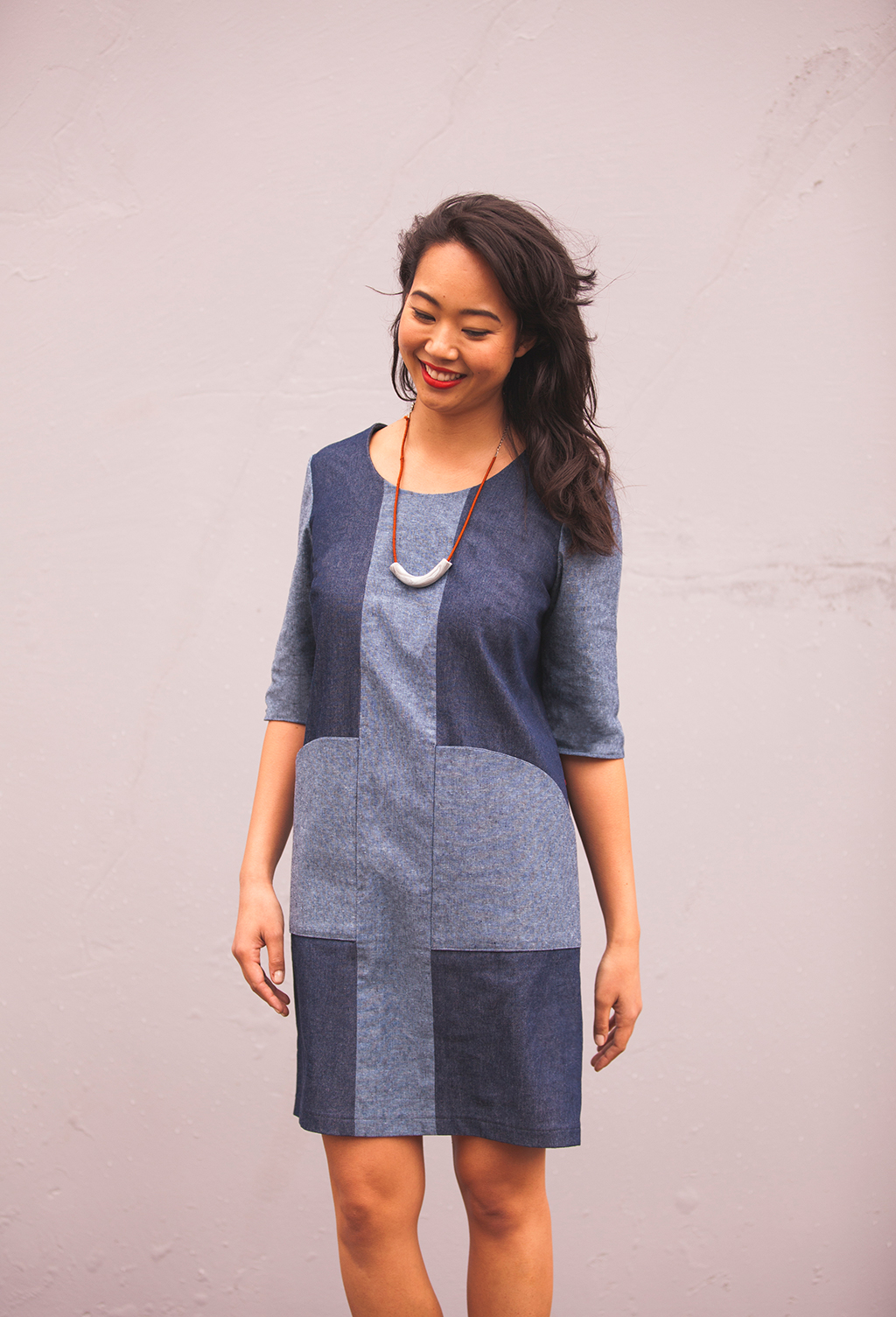 Sonya
The shift dress is an awesomely versatile garment, and Sonya is no exception. Made in a crisp linen, Sonya is a warm weather staple that will keep you cool and stylish. Sew Sonya in a wool twill and it will keep you warm in cold weather and air-conditioned offices alike.
The key to any great garment is the proper fabric choice. A poor fabric choice can ruin a project before you even start sewing. This column is designed to help you get your next sewing project off to a great start with excellent fabric. We rounded up a list of fabrics perfect for the Sonya dress. We also included international retailers so you can find the same or similar fabric near you!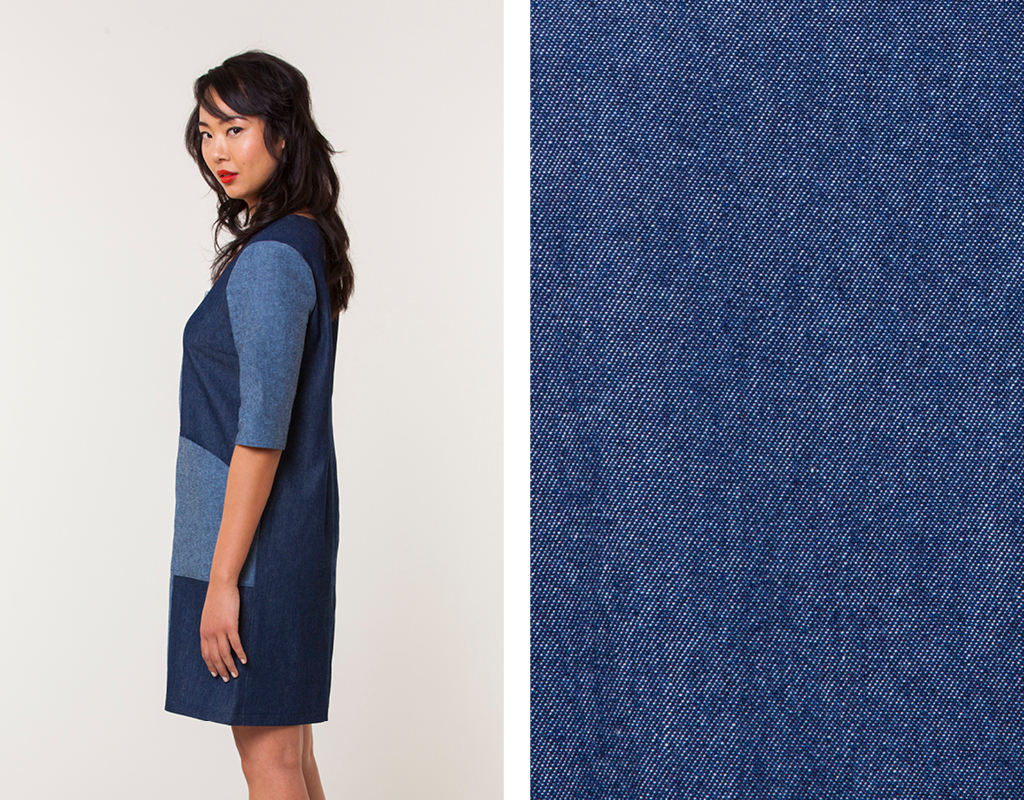 Best Fabrics
When shopping for fabrics suitable for the Sonya dress, look for medium-weight woven fabrics.
Linen

: This is the ideal fabric for warm weather. This natural fiber is breathable and offers a lightweight, crisp hand.


Twill

: This fabric offers strength and versatility. Twill comes in many different weights and fibers. Look for something medium weight.


Canvas

: Like twill, canvas can also come in a wide variety of weights. To give your Sonya dress a bit of body, use a medium-weight canvas—it creates a more structured look.


Chambray

: This classic fabric can be found at many fabric stores and is the ideal crisp weight for the Sonya dress.
Fabrics to Avoid
The Sonya dress requires finding the perfect balance with your fabric choice, so avoid very lightweight or heavyweight fabrics.
Voile

: This fabric is too lightweight and lacks the structure needed for the Sonya dress.


Silk

: Silk comes in a variety of weights and weaves. Lightweight silks, like charmeuse and crepe de chine, are too light and should be avoided for Sonya.


Heavyweight denim

: This fabric choice would result in a stiff dress with bulky seams. Look for something lighter, like chambray.


Heavyweight canvas

: As with heavyweight denim, canvas can also create too much bulk at the seams.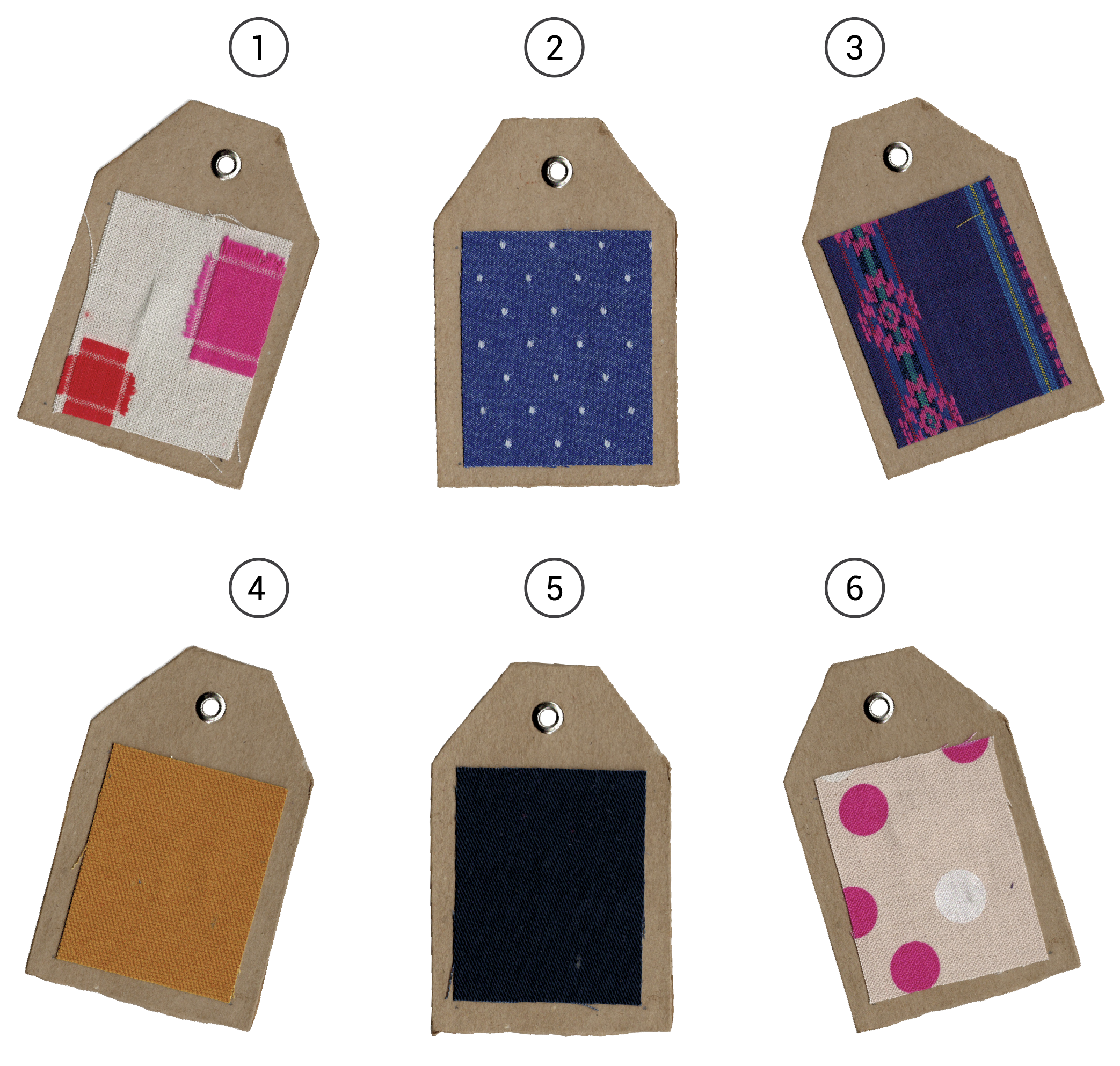 3 | Durango Dobby is a colorful handwoven fabric that will add the perfect pop of color to your wardrobe.
UK
6 | Party Lights is quilting weight, with a soft hand and sweet metallic detail.
AUS, UK, CA.
Join the Conversation
Sign in or become a Seamwork member to comment on this article.