Sewing a quilt epitomizes the possibilities that our craft gives to us. It requires patience, dedication, and a strong vision—one that combines different textiles, layers, and colors. That's why a quilted garment is such a special iteration of this technique, especially a coat or jacket, which wraps your body in the same warmth and comfort as your favorite quilt.
Once you decide you want a quilted jacket, you're at a really cool crossroads. Do you quilt some fabric yourself, focusing on colors, quilting patterns, and batting? Or do you search for a quilt that can be transformed into a jacket, focusing on silhouette and the best cutting layout?
Let's Quilt Some Fabric
If you've never made a quilt or you know you want to quilt your own fabric for a garment, but you're not sure how to start, we have a video tutorial that will help.
In the Let's Sew a Quilted Jacket class, Sienna walks you through each step to quilt fabric for the new Easton coat.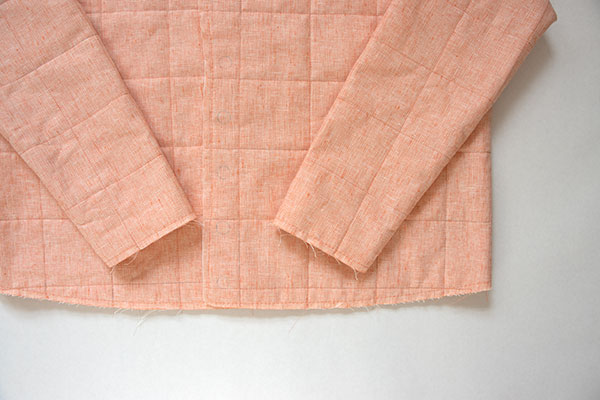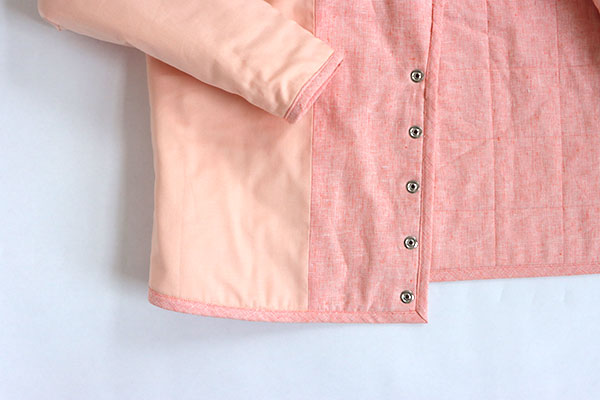 You'll learn how to:



Pick fabric for quilting a jacket


Create your quilted fabric


Sew the Easton jacket, step by step


Get help on our Community if you get stuck


Connect to other makers to show off your finished jacket


You can also read Saki Jane's article How to Quilt Fabric for Garments from Issue 51 of Seamwork. She shares inspiration from quilted ready-to-wear garments and additional tips for creating patchwork textiles.
Let's Go Vintage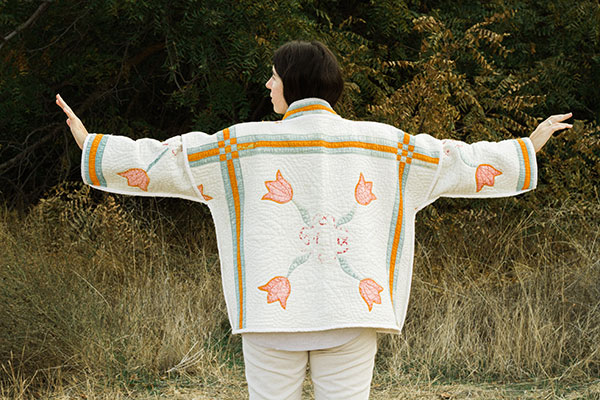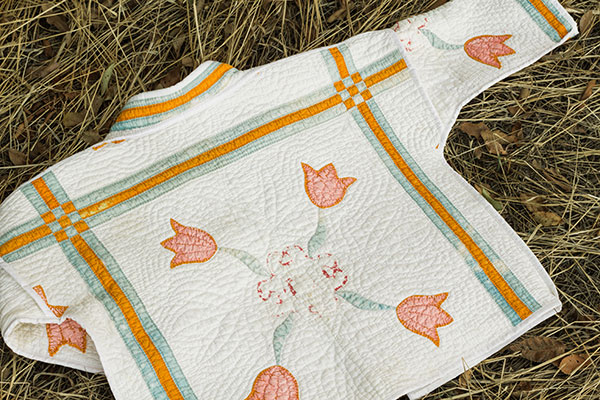 When you first started sewing, did you ever imagine pausing to ask, "Is it ethical to cut up this vintage quilt?"
Brittany Archibald started to make a jacket out of a vintage quilt, but she couldn't bring herself to make the first cut. She couldn't cut apart this textile that someone spent so much time making!
If you find yourself hesitating to make that first cut, read her article, A Living Garment: When Quilts Become Clothes, to see how Brittany ended up with her lovely quilted jacket.
To make a jacket out of a vintage quilt, you can essentially treat your quilt like your main fabric. There are a few things to keep in mind.



Cutting: Double check any directional fabric, triple check your cutting layouts, and keep a sharp cutting utensil on hand.



Finishes: Do you need to make adjustments to how the garment is finished? This can be as simple as finishing your seam allowances separately or using bias tape as binding.



Details: If your pattern has a large collar, buttons, or a zipper, keep these details in mind. Will they work with the bulk of the quilt?



Lining: Depending on the pattern, you may be able to skip the lining. If you're making the Easton jacket, don't skip the lining, as it ensures a clean finish.


For more tips to use a vintage quilt for the Easton jacket, watch the Let's Sew a Quilted Jacket class in the Classroom!
Join the Conversation
Sign in or become a Seamwork member to comment on this article.