A Day in the Life of a Patternmaker
It all starts with the Designer's sketch. Well, technically it starts with her research, sketches, feedback, more sketches…that's the short version. Haley, our Pattern Designer, will tell you more about that. After the Designer passes off her final sketches, the Patternmaker takes over and drafts the first set of patterns.
Sometimes we start from a basic block, but more often than not, we start from a previous pattern with proven fit and similar style lines. Blocks can be very useful if you aren't changing much, but often most everything is changing, and it isn't efficient to reinvent the wheel.
We draft the pattern in both of our size ranges and typically have 2-4 development samples (we fit the garments once a week) until everyone signs off on the fit, style details, and construction.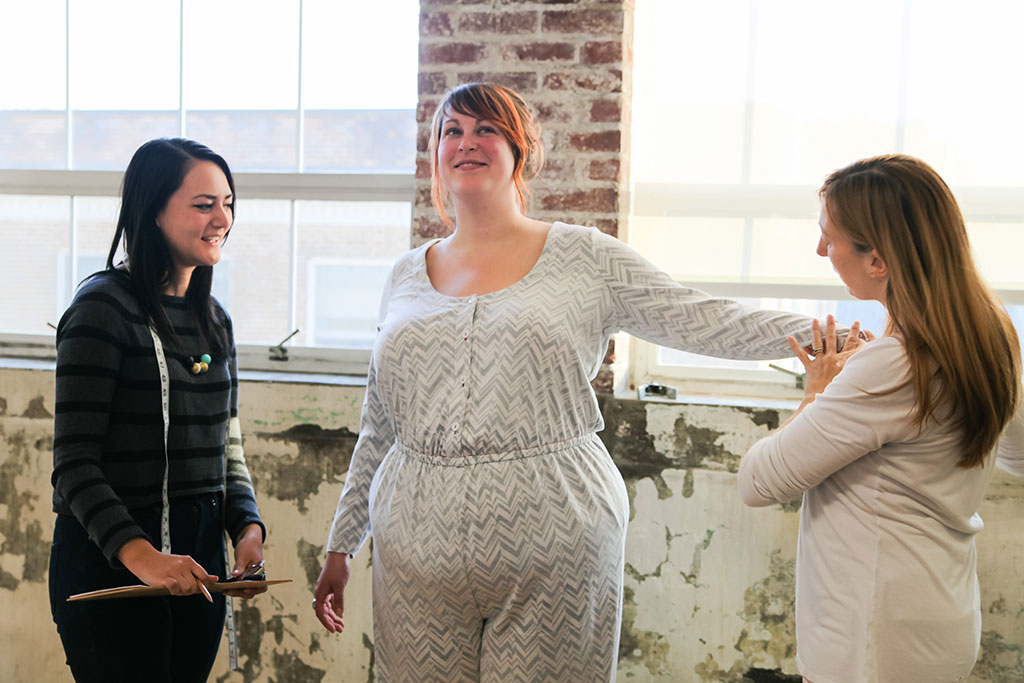 Once the fit is approved, we grade it out and create the measurement charts and PDF files of the pattern pieces. Finally, we add the pattern brushes for each size and piece labels in Adobe Illustrator.
The pattern then goes to our Technical Editor, who sews up the smallest and largest sizes and gives us notes on the pattern markings and sewing instructions. Following any revisions, we create the main PDF pattern file and label all sizes, then send it off to our Copyeditor.
Upon return, final tweaks are made before we create the A0 and tiled format PDF files.
Between technical and copyediting, we create a separate set of photo sample patterns, which get sewn up and worn by one of our lovely models in the photoshoot.
At any given time, we are working on six months of patterns at once! As this article "goes to print," we have just started drafting the patterns that will be released in June 2020!
---
Meet the Seamwork Patternmakers
I grew up in Philadelphia and started sewing at age 11 when I took a class with a friend. I loved it immediately and enrolled in every middle and high school sewing class available. I spent hours in the fabric stores paging through pattern catalogs and planning outfits. I studied Fashion Design first in Philadelphia, then at FIT (The Fashion Institute of Technology) in New York City. My first job out of school was an assistant designer at a children's wear company in New York. My dream had always been to live in California, though, so following a break back in Philadelphia, I moved to San Francisco, where I got a job as both Designer and Patternmaker at a semi-custom women's pants company. That was my last job designing—my heart was in patternmaking, and that's what I did from there on out.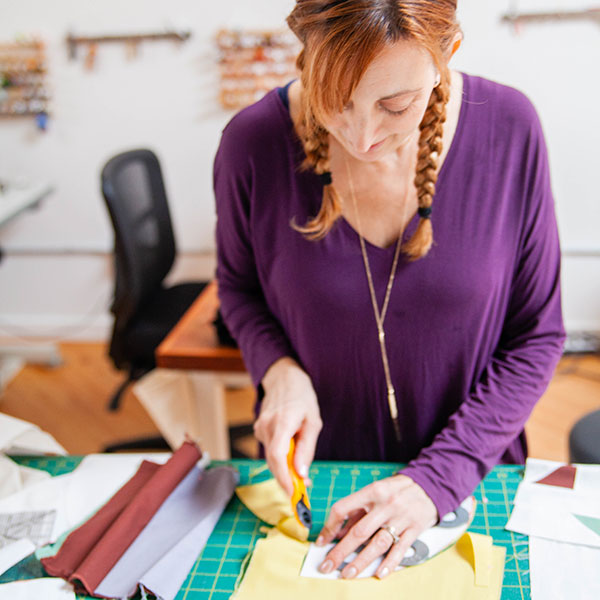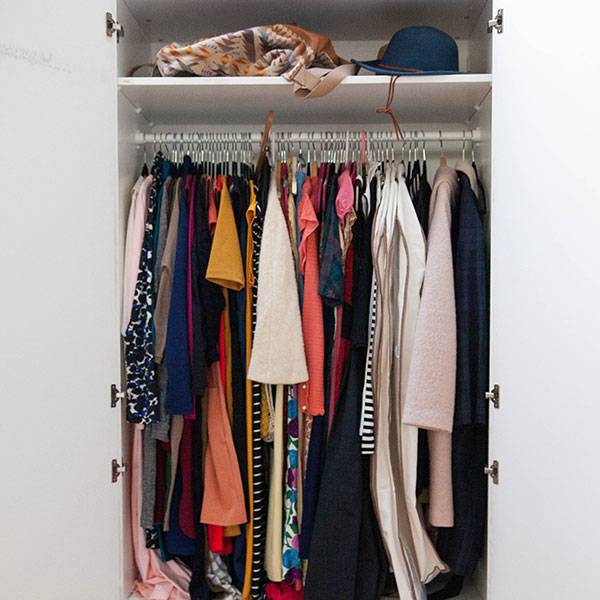 I spent the next ten years working in ready to wear for companies like Patagonia, Ugg, DÔEN, and Hanna Andersson. I have been with Colette and Seamwork since 2017, and I am so happy to say that this has been a literal dream job. I love being able to lead, mentor, and draft patterns. When I think back on it, I'm rather amazed it didn't occur to me sooner to make the switch to the home sewing industry. Sewing is my first love, and there is no community like the sewing community!
Wallis, Patternmaker
I'm originally from a smallish town in Georgia. Even though my Grandmother sewed clothing and costumes for me while growing up, I didn't learn to sew until I studied apparel design at Auburn University. I originally planned to study engineering, but an interesting twist of fate involving an unexpected chat with a stranger led me to follow my passion instead. While in school, I interned for a small clothing company in Portland and knew this is the city I belonged in. I moved here in 2011 right after I graduated and started my career in ready to wear. I joined the Seamwork team in 2015 and love working in the home sewing industry.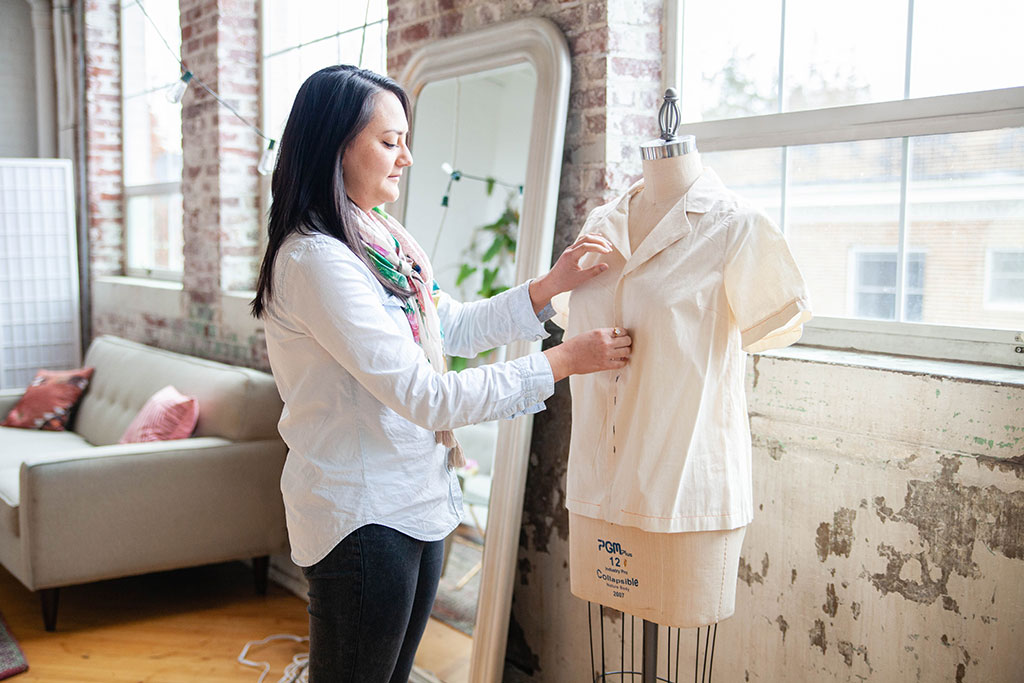 ---
A Day in the Life of a Sample Sewer
I recently joined the Seamwork team in September. I cut and sew up development samples for our model fittings. As I go through my process, I check to make sure the pattern is correct and has all of the markings it needs, and I record an initial order of operations for our Technical Illustrator, Chelsea. You'll read more about her below!
I enjoy the process of assembling a garment and seeing the end result on the model for fit. I have been sewing for quite a long time, and certain steps come naturally to me, but I have learned I need to be more specific about communicating instructions and not assuming the home sewist will know all of the little details.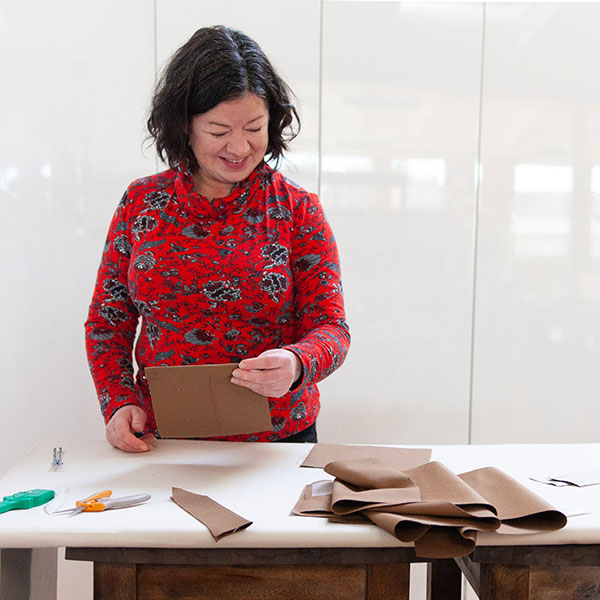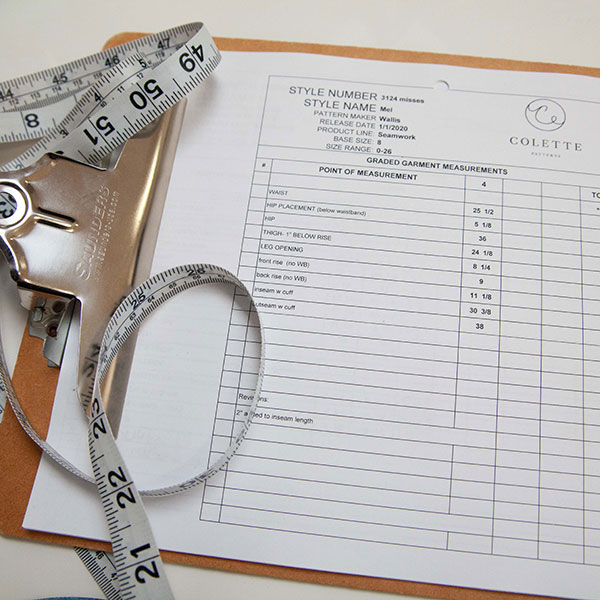 There are many different orders you can do the steps and still get the same result—I've learned to make it simple and easy to understand.
This is a great place to work. I love that I have my own sewing area. Everyone here has been so helpful and easy to approach if I have questions.
---
A Day in the Life of a Technical Illustrator
I was born and raised in Portland, Oregon, and have lived all around this beautiful state. I have a background in art—I originally had dreams of becoming an animator—but after a design class that featured a sewing lesson, I was hooked! I was obsessed with the way shapes came together to form a 3-D functional object—especially an object that I could wear—so I decided to make that my career path. I graduated from Oregon State University with a degree in Apparel Design and have worked for a small fashion magazine (shout out to my Damchic brothers and sisters), a bridal studio, and the corporate side of a big outdoor apparel company.
Throughout all my education and jobs in the apparel industry, my favorite thing was learning and illustrating technical design work via Adobe Illustrator, since it combines my original love of art with my love of apparel.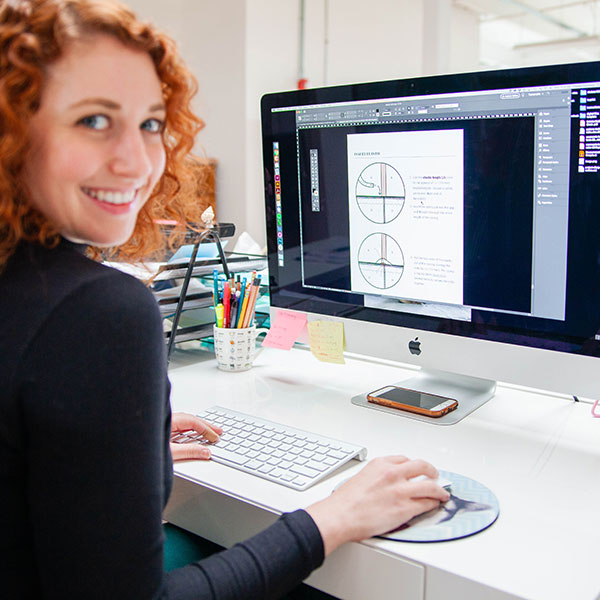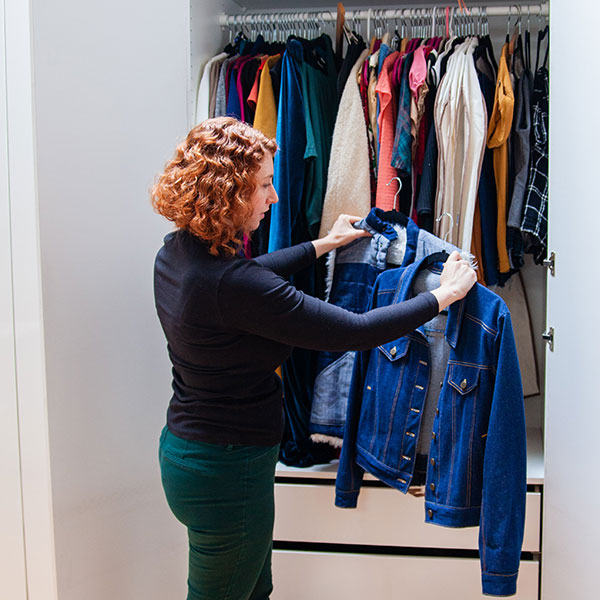 Here's what my process looks like for each new Seamwork pattern.
Day 1: I do the basics first, which include putting in the pattern name, number, flats, and fit guides. Then I move onto adding the measurement charts, the cutting layouts, yardage, and glossary. I also pick which helpful links to include for that particular pattern. I will start to do a rough outline of how I want the instructions written out.
Day 2: I finesse the writing for each step. Then, I separate the steps for each illustration and begin to illustrate! Sometimes I'll draw out storyboards for trickier steps.
Day 3 - to completion: Illustrating, illustrating, illustrating! Once I've finished, I have the other members of the pattern team look the instructions over for feedback.
Join the Conversation
Sign in or become a Seamwork member to comment on this article.