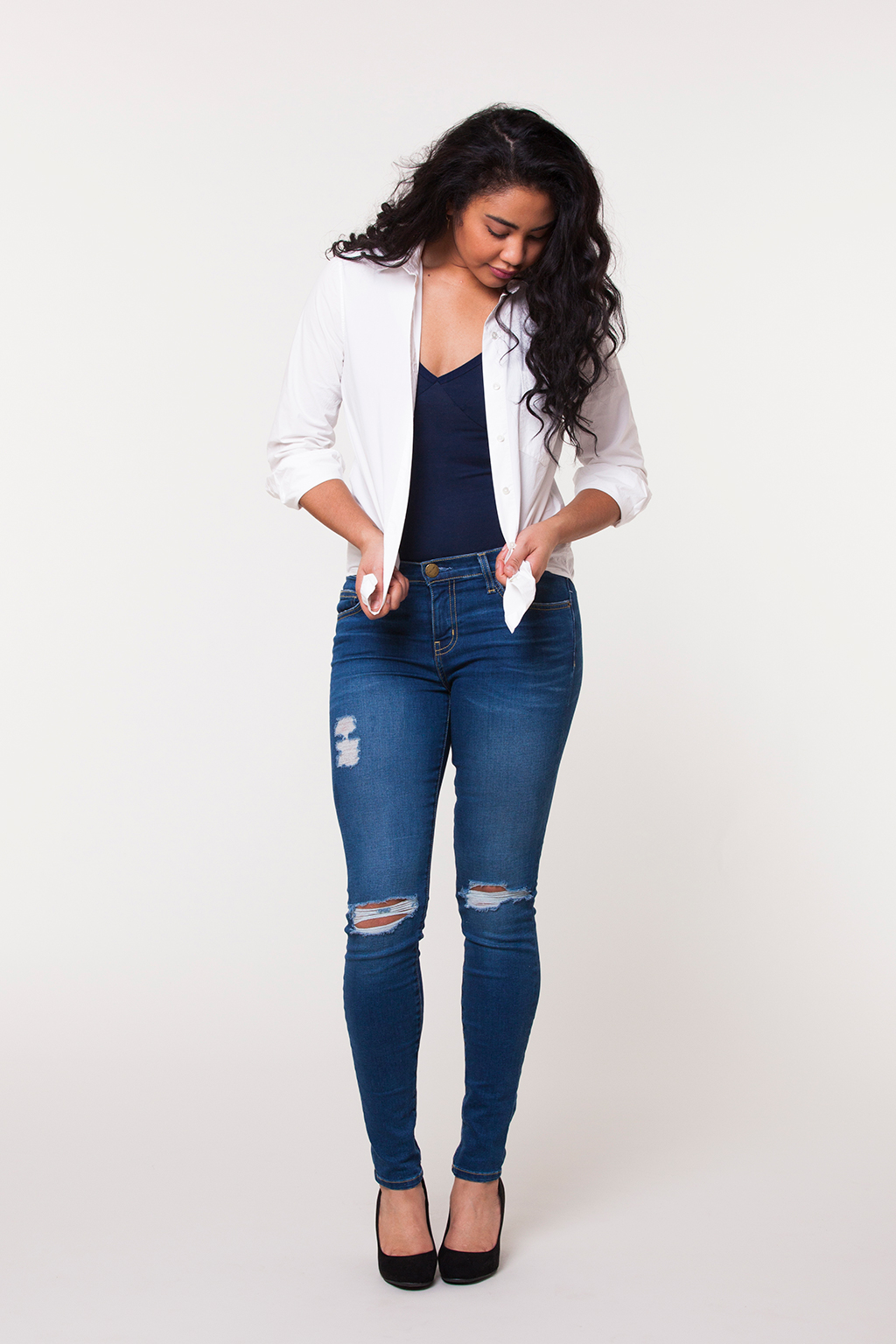 When you've invested hundreds of hours and, let's be honest, at least one paycheck's worth of nice materials into a quality handmade wardrobe, it can be difficult to embrace a style shift. This is particularly true if you find yourself simultaneously experiencing other life changes. You might think, "I'm launching a business or moving to a new state—really, now is when I feel the need to change my style?"
Yet this transition period might be precisely when you should let yourself try out new styles. After all, the way you present yourself to the world can be a reflection of how you see yourself. Rather than fight this change in personal style, you might find that it actually mirrors your evolving self-identity. In fact, the sartorial shift might even help you create space to embrace what's coming next.
I want to share the story of my own personal style shift, which took me from a tried-and-true silhouette I'd worn for half my life to one that is, in some ways, the exact opposite. I'll also offer little nuggets of advice for those who are undergoing a similar shift.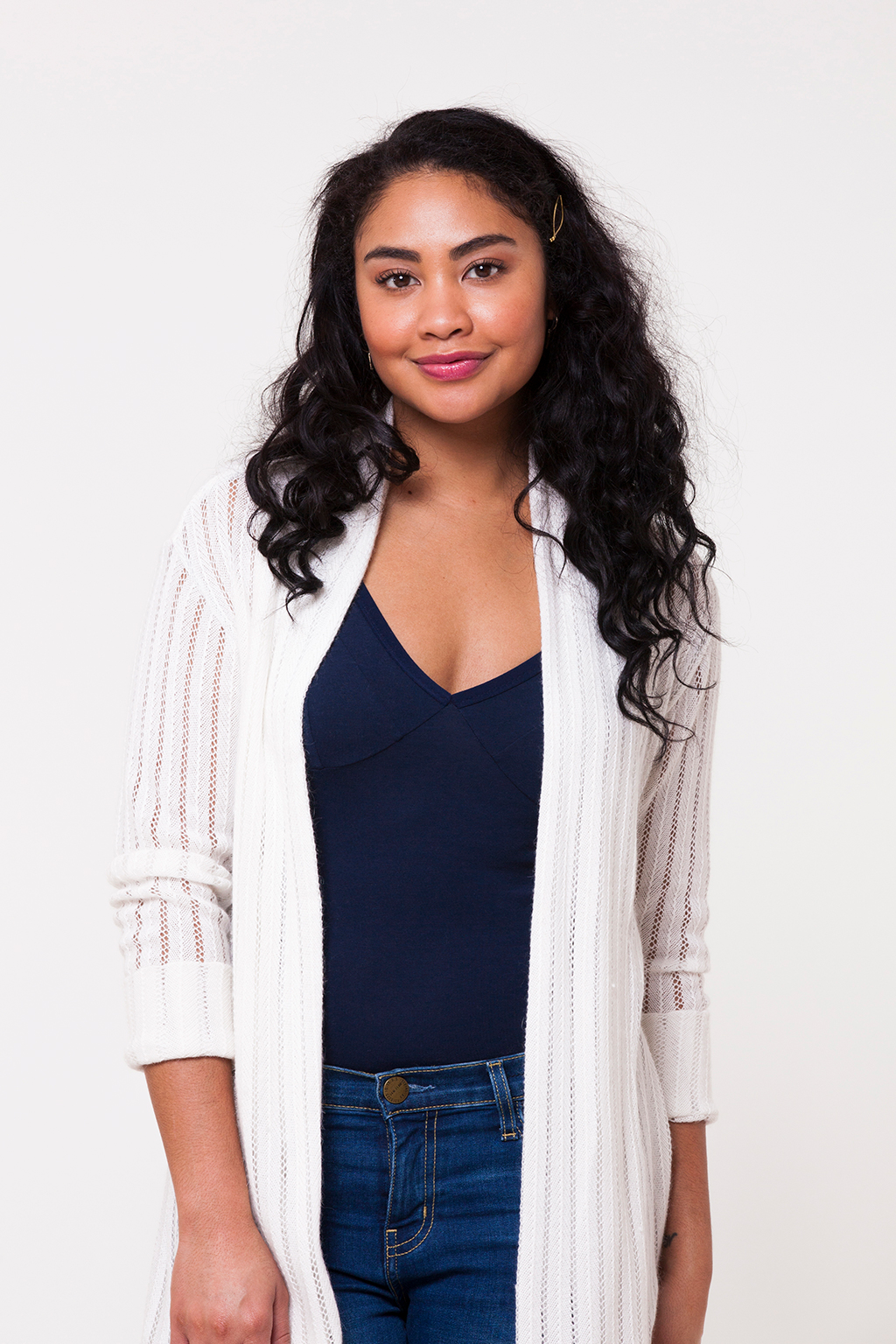 Clothes That Do Double Duty
In my mid-to-late twenties, I was career-oriented and miserable. I worked as a project manager in community health centers that served low-income, immigrant communities. I thought I "should" want to do this work, as they fit my Master's degree and contributed to social justice. I also showed classic signs of overwork (although I didn't realize it at the time): moodiness, anxiety, chronic insomnia, negativity, and the inability to get out of bed on weekends. A perfectionist, I didn't understand that the work never ceases in project management, and that this holds doubly true in the non-profit sector.
In an attempt to cheer myself up, maintain my sanity, and fit in at work, I crafted a handmade wardrobe that (only slightly) stretched the business casual dress code. I wore a lot of cheerful A-line skirts with fitted woven blouses or knit tees, or fit-and-flare dresses. On the rare occasion I donned a pair of work slacks, I reached for a woven blouse and layered it under a cardigan. In winter, I swapped out fitted blouses for fitted handknit sweaters. The silhouette was flattering, reasonably comfortable, and classic yet formal enough to pass muster in the office environment.
As a teenager, I had an ambivalent relationship with my body, especially my waist (or lack thereof, as I was prone to thinking), and this was the silhouette I'd glommed onto back then. A-line skirts that flared out from waist to hip, if paired with a blouse that appropriately emphasized the shoulders, created the illusion of a smaller waist by dint of proportion, and I always made sure the skirts never fell more than two inches above my knee, or two inches below. My silhouette hadn't strayed in a decade and a half. Likewise, I'd been raised in an immigrant household that emphasized intelligence and hard work, and my work ethic, as reflected in the amount of energy I poured into my job, reflected long-held views about the connection between self-worth and work. All that was about to change.
Tips You Can Use
When clothing yourself for the workplace, check for garments that can do double duty. I opted for fitted blouses that ended at high-hip, because those worked proportionally with both skirts and work slacks (note that I am 5'2", so you may have a different preference). Your go-to silhouette may be different. You can look through your wardrobe and identify the main types of garments you own. Then do a long mix-and-match session to see which of your silhouettes do double duty. A camera will give you a different perspective, or enlist a friend whose sartorial opinion you trust.
Another approach is to identify the three garments you wear most often. What about their silhouette, length, etc. makes them so versatile? From there, work backwards to identify a couple sewing patterns that should move up your queue—or get added!
A Pared-Down Wardrobe: The Beginnings of a Silhouette Shift
In a desperate bid for change, I moved to Portland, Oregon one week before my thirtieth birthday. I value the city's slower pace of life and emphasis on work-life balance. I also sensed that if I did not remove myself from the frenetic lifestyle of the San Francisco Bay Area, where I'd lived most of my life and which had thus shaped so much of my self-identity, I would never make the changes I needed to make to live a more balanced, happier life.
I knew very few people when I arrived and I moved without a job, so those first months were slow and quiet. There was plenty of time for reflection. Oddly enough, my wardrobe began to reflect this silent, pared-down existence. I stopped wearing so many bright colors and prints. Gone were the outfits that required complicated layers to achieve a carefully cultivated silhouette. Ever since my teens, I'd made a point of not repeating the same outfit ever, even if it meant swapping out accessories, but now I sometimes wore the same clothes for a couple days straight. I also began wearing jeans on a regular basis, a garment I'd worn so little of throughout my twenties that for years, I owned exactly one pair of jeans.
Looking back, I see that I created a quiet environment for myself so that I could hear the soft whispers of what might come next. My toned-down color palette and relaxed silhouette reflected this mental state, as well. Some part of me needed a simpler morning routine, I think, so as to clear space for the other self-identity shifts that were happening. Although I'd already aggressively pruned my wardrobe before moving, I eliminated another quarter of my closet in those first few months.
Tips You Can Use
Some people find it hard to part with handmades. Here are the tips that I've found helpful.
End of season is a great time to assess what you did and did not wear. Anything that went unworn is an immediate candidate for donation. Even clothing that was only worn a handful of times should receive close inspection. What might cause you to wear them more often, and is that condition a realistic one?
The six-month box: For all the clothes you're unsure about parting with, put them away in a box. At the end of six months, if you haven't once thought about them, you can probably give them away without regret.
Give your handmades to fellow makers. Before I donate clothing to thrift stores, I like to see if any sewists or knitters are interested in first dibs. Short of wearing it myself, nothing makes me happier than seeing handmade clothing find an appreciative home.
If you really have a hard time envisioning a radically different wardrobe, try this. Empty your entire closet. Then, one by one, add back in the clothes that feel resonant. Keep going until your closet is filled with every item of clothing that you feel good about, and there is no item that generates ambivalence. What remains can then be sorted into donate, six-month box, gift to fellow makers, refashion, etc.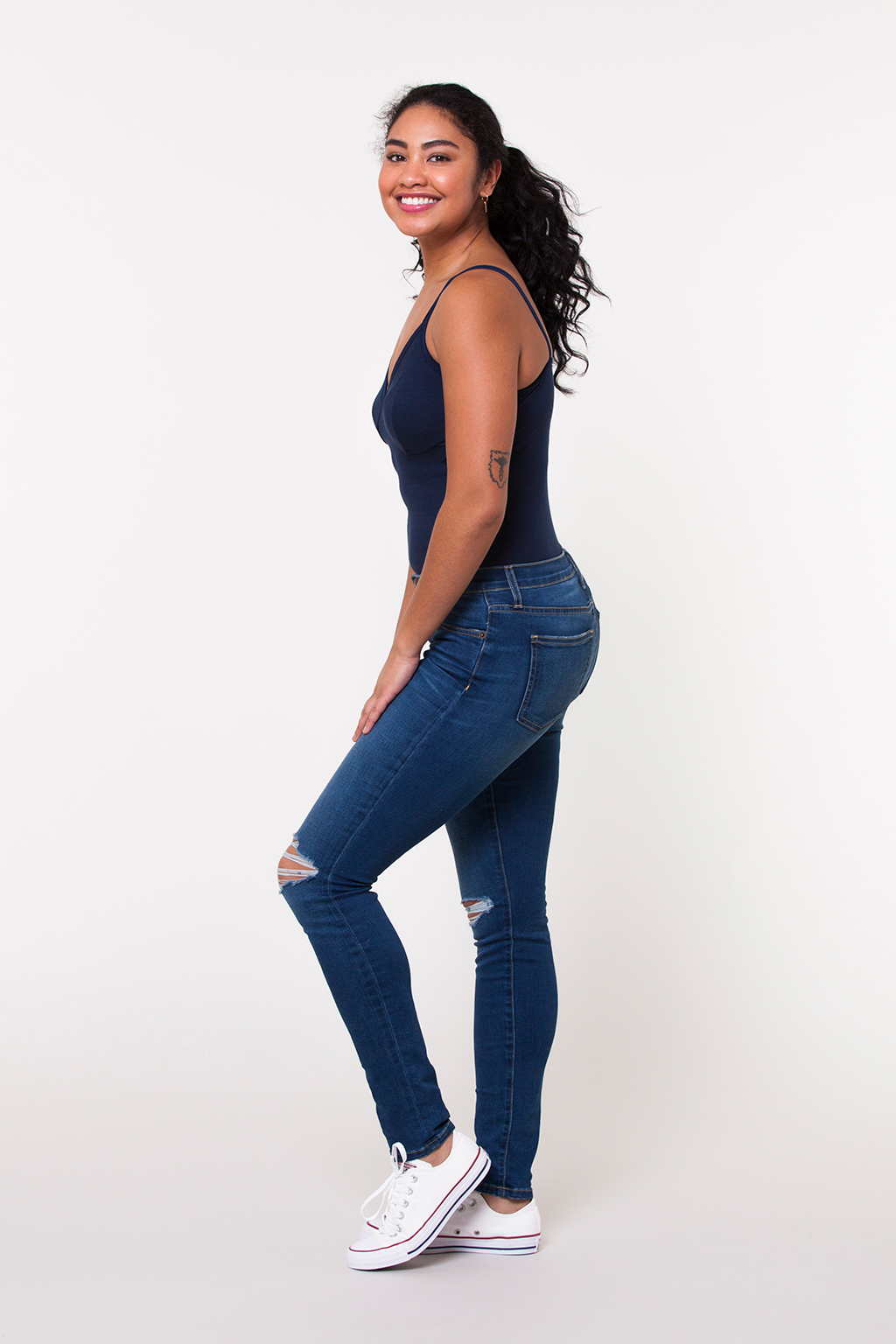 New You, New Silhouettes
One of the changes I made in Portland was to begin working as a freelance writer and editor. Although it has been a challenging switch, it turns out that for me, freelancing offers the best opportunity to balance work, friends, family, health, and creative hobbies.
Sartorially, my wardrobe has continued the shift that began during my first few months in this city. I have started favoring comfortable oversized tees, tunics, and sweaters, and I pair these with jeans, leggings, or miniskirts. I've moved to slouchy, warm handknit cardigans, which are my new double-duty closet workhorses. Part of this shift was pragmatic, as working from home meant I no longer had to maintain a work wardrobe, and this in turn meant I was free to dress exactly as I pleased.
Part of this shift reflected my changing attitude toward work itself, one that was more relaxed and answered to a broader range of priorities. And although I am slowly adding more color and prints back into my closet, I do believe my personal style has evolved to something more muted and less eye-catching. It is as though I am no longer compensating for perceived deficiencies with showy plumage.
Tips You Can Use
If you feel your personal style shifting, it can be intimidating to know how to sew for a new look. Where to begin? How to maintain the joy of experimentation while making clothes that will actually get worn?
Continuity is one place to start. If your color palette is shifting, for example, which old pieces will go with your new colors, and what are some good mix-and-match pieces that bridge old to new?
If you're trying out a new silhouette, will some of your old clothes work with these new styles? When I started sewing miniskirts, I realized a number of my old blouses and sweaters would pair nicely with a shorter skirt, and so I specifically chose two colors (olive and mustard) that played well with the majority of those tops. To this day, those are the only two miniskirts I own.
When experimenting, you can also look for quick-make patterns, as these should decrease your time investment. Alternatively, go through your tried-and-true patterns and see if one can be adapted to your new look.
I've come to realize that shifts in personal style can reflect changes in self-identity, as they can serve as an external manifestation of an internal change. For me, that's one beauty of handmade. By possessing the tools to create exactly what we want to wear, we also hold the tools for propelling ourselves forward into a new phase in life.