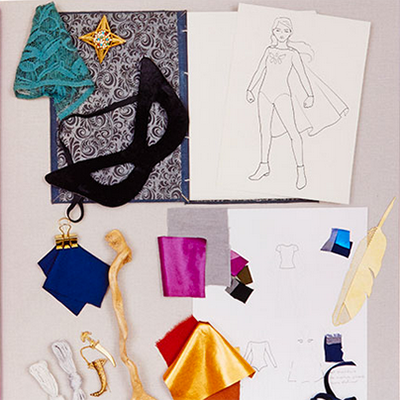 Create the fantastical costume of your dreams with The Hero's Closet!
Supplies
Sew Like a Pro: If you enjoyed Brooks Ann Camper's tutorial in this issue, don't miss her tips for upgrading your sewing space.
Websites
Brooks Ann: Brooks Ann Camper has nearly 20 years of professional experience creating completely custom garments and accessories for individuals. Don't miss [her expert tutorial in this month's issue](link to brooks ann's article).
Behind the Scenes at the Royal Shakespeare Company: Creating costumes that span centuries, by Charlotte Powell.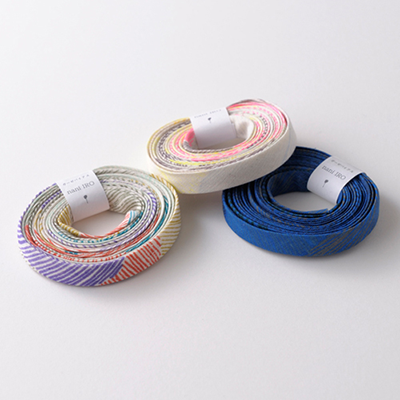 If you don't want to make your own binding, pick a pretty pre-made binding, like these from Jones & Vandermeer.
This month's sample garments
Piedra
- Stretch Panne Velvet Velour in Black
- Telio Paola Pique Knit in Navy
- A special thank you to The Fabric Store in LA for the merino wool jersey!
Lilliana
- Blended Wool Tweed in Evergreen and Eclipse
- Jay Godfrey Black and White Cotton Tweed with Metallic Gold Inserts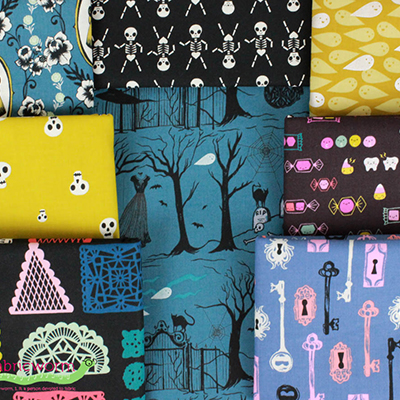 You know that nobody does Halloween fabric better than Cotton+Steel.
Books
The Hero's Closet: Vogue Patterns Editor-in-Chief Gillian Conahan created a handbook for cosplayers or costumers that covers all the basics. Packed with advice for creating the fantastical costume of your dreams, she walks you through planning, pattern selection, making custom adjustments and modifications, and the fun finishing touches—accessorizing! The book also comes with 11 essential patterns to get you started.
Tutorials
Under Construction: Brooks Ann Camper lends her expertise for sewing an underlining.
Hong Kong Finish: Add a couture finish to your garments with this tutorial—a Hong Kong finish is especially lovely in a jacket.
Join the Conversation
Sign in or become a Seamwork member to comment on this article.