Textured Knits
When you sew lingerie, you have the creative power to pick a fabric that isn't just plain cotton jersey. Add some texture! Waffle knits, pique, merino wool, and rib knits are fun options. If you want to make sure your textured knit isn't too thick or stiff, look for blends that contain rayon, soy, or bamboo.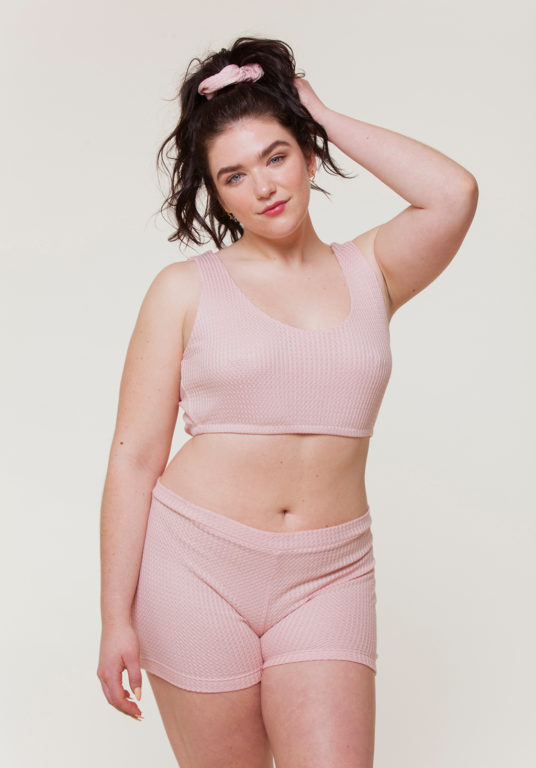 The Kaye set sewn in a waffle knit.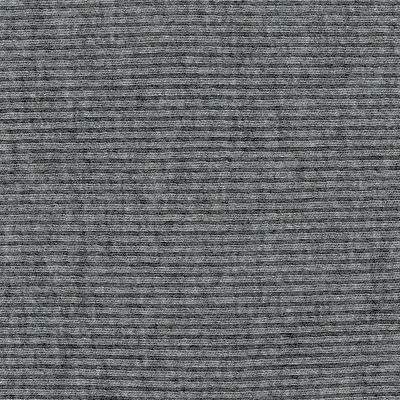 1 | Rayon Rib Knit
Rib knits are usually soft with enough stretch for loungewear, $9.99/yard from Mood.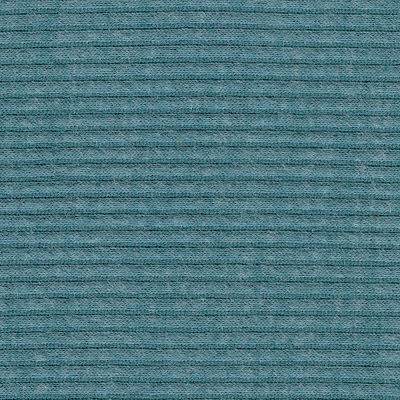 2 | Melange Rib Knit in Blue
This rib knit has a smooth backing with a ribbed face, $7.98/yard from Fabric.com.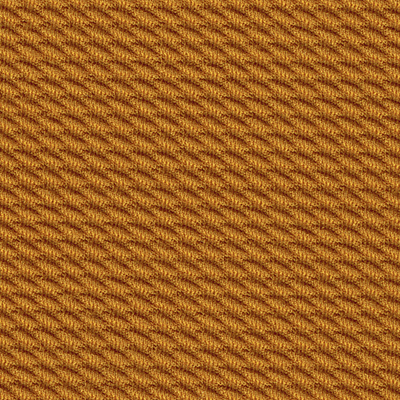 3 | Pique Knit in Mustard
This pique knit is made from two layers of fabric that are fused together, and it has great stretch, $7.48/yard from Fabric.com.
International sources for textured knits: AU, CA, CH, FR, FR, UK
Jersey Knits
You'll find jersey knits in many different weights and blends, from cotton or wool to polyester or rayon. Cotton spandex blends are ideal for T-shirts and they also work well for casual lingerie. They are soft, stretchy, and have good recovery. You can experiment to find the perfect percentage of stretch, but 95% cotton and 5% spandex is a nice place to start. For extra softness, look for blends that include bamboo, soy, or rayon.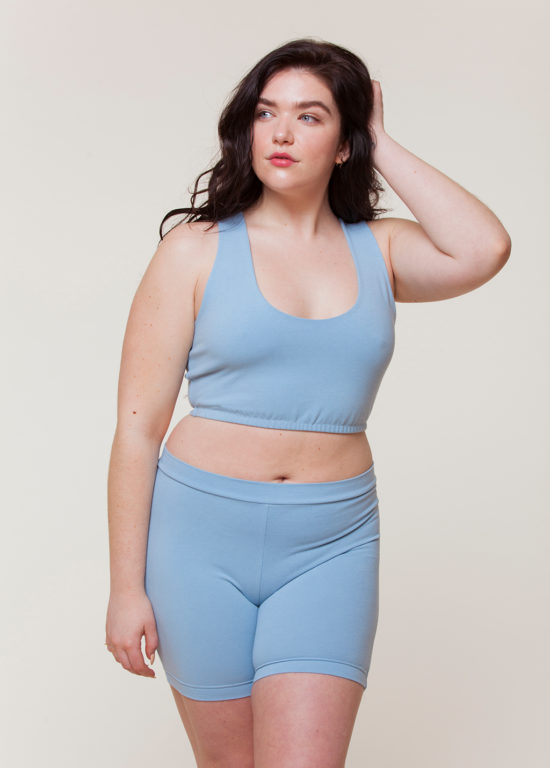 The Kaye set sewn in Seamwork Jersey Knit in Pale Blue.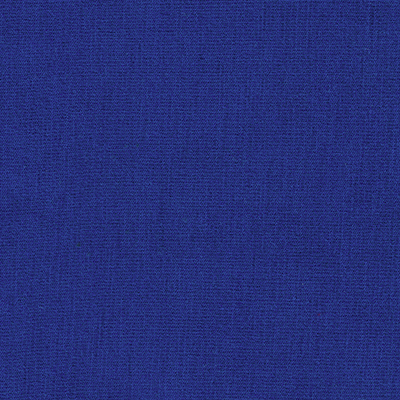 1 | Bamboo Rayon in Deep Royal
Bamboo will make your knits super soft and dreamy, $17.00/yard from Stonemountain & Daughter Fabrics.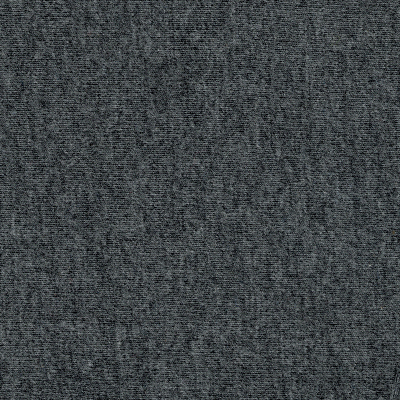 2 | Yoga Cloth in Heather Gray
For sturdy lingerie, choose this 96% cotton and 4% spandex blend, $17.50/yard from Stonemountain & Daughter Fabrics.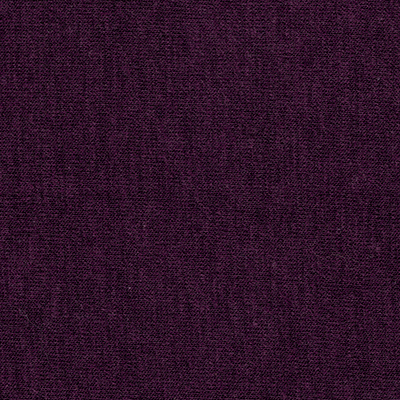 3 | Bamboo Jersey in Amethyst
While bamboo will always make your jersey soft to the touch, this fabric also includes organic cotton, for a just bit of texture, $18.00/yard from Fancy Tiger Crafts.
International sources for jersey knits: AU, CA, CH, FR, FR
Printed Jersey Knits
Printed jersey knits behave a little differently than solid-colored jersey knits. The type of ink used for the print can affect the texture and drape of the fabric, and sometimes the fabric will warp when washed. Stripes are sometimes visible only on the right side of the fabric, but if the fabric is yarn dyed, the stripes will appear on both right and wrong sides of the fabric. If you aren't sure how your printed jersey will wear, order a swatch or wash with cold water to prevent shrinking.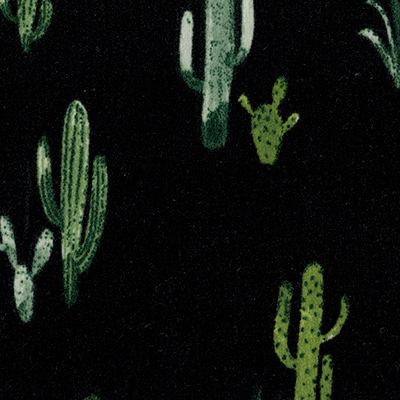 1 | Double Brushed Polyester Kit in Cactus
This beautiful, ultra-soft jersey knit is brushed on both sides and feels heavenly against the skin, with 4-way stretch for comfort and ease, $11.00/yard from Stonemountain & Daughter Fabrics.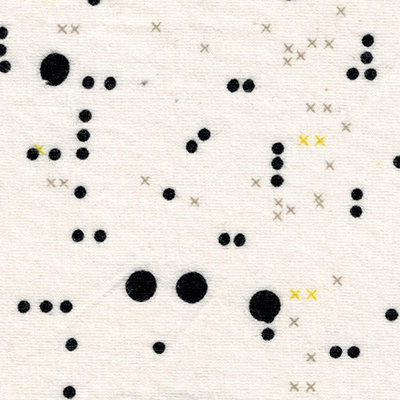 2 | Cotton/Spandex Jersey in NY Circuit Ashen
This Art Gallery print is very soft with good recovery, $19.50/yard from Stonemountain and Daughter Fabrics.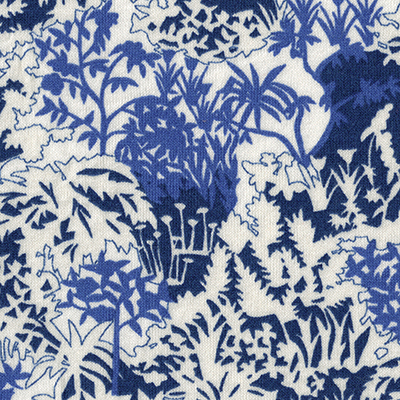 3 | Liberty Dufour Jersey in Paper Garden
A beautifully soft fabric from Liberty of London and made in Italy, this high quality jersey is versatile, comfortable and will leave you wanting more, NZ$38/meter from Miss Maude.
International sources for printed jersey: CA, CH, FR, FR, UK, UK
Save up to 20% on fabric! If you're a Seamwork member, you get exclusive discounts at many of the fabric stores featured in this article. Check out the Member Deals page here for all the details.
Join the Conversation
Sign in or become a Seamwork member to comment on this article.