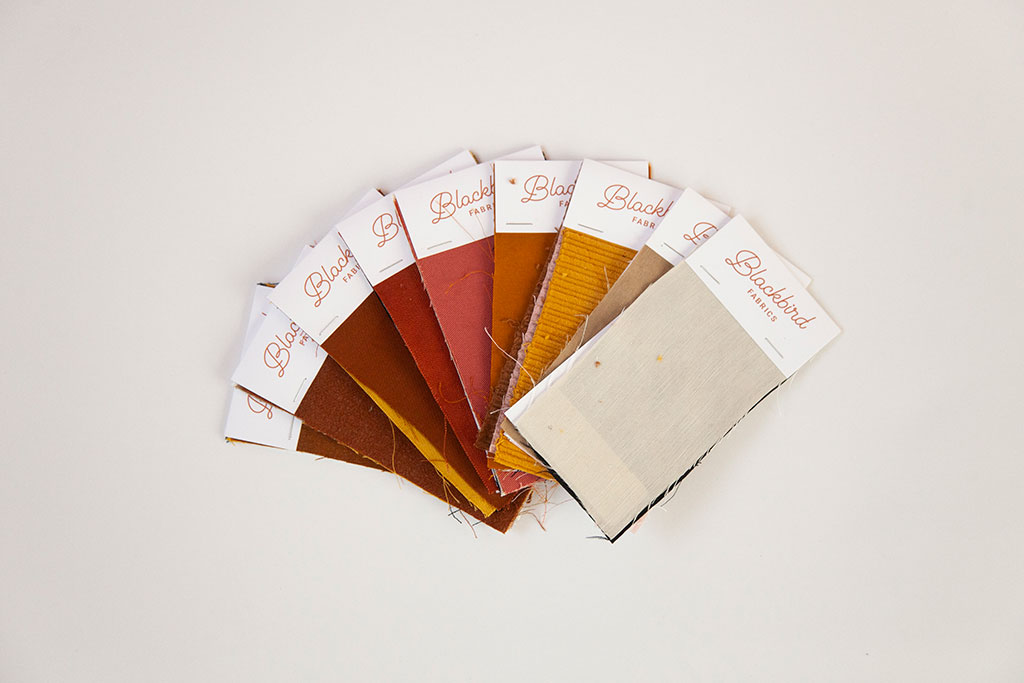 Every month, we gather swatches from our favorite fabric stores worldwide to share with you. This month, we're excited to share a whole bunch of fabrics from one of our favorite shops—Blackbird Fabrics.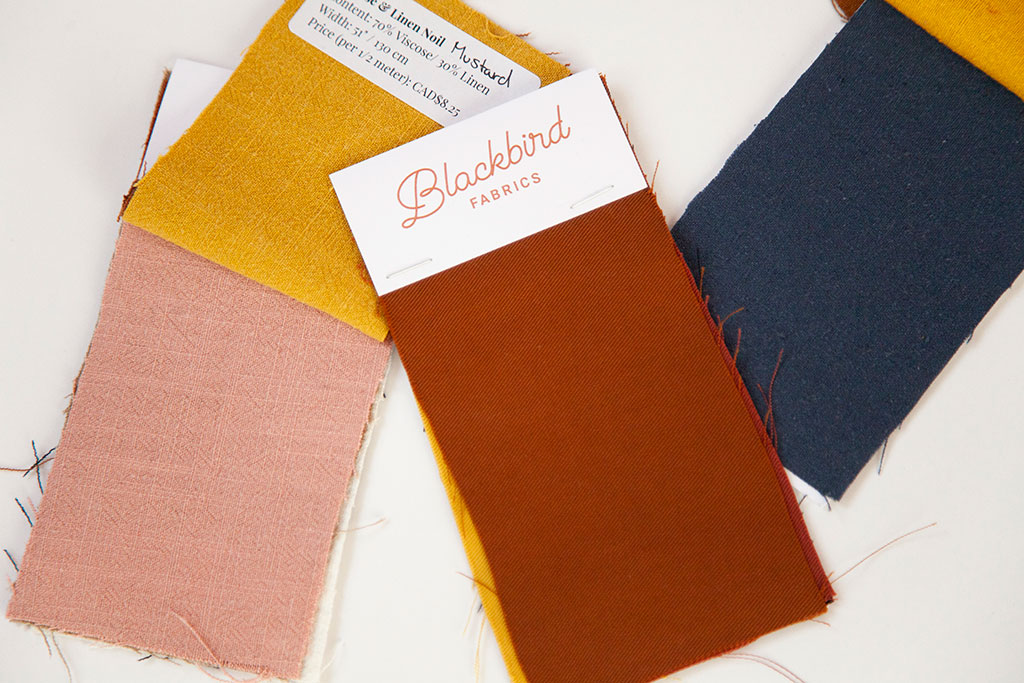 We sewed three samples of the new Sky jumpsuit with fabric from Blackbird. In this month's One Pattern, Three Fabrics, we'll explain why we picked these fabrics and share some of our favorite fabrics in stock over at Blackbird right now, along with some ideas for projects.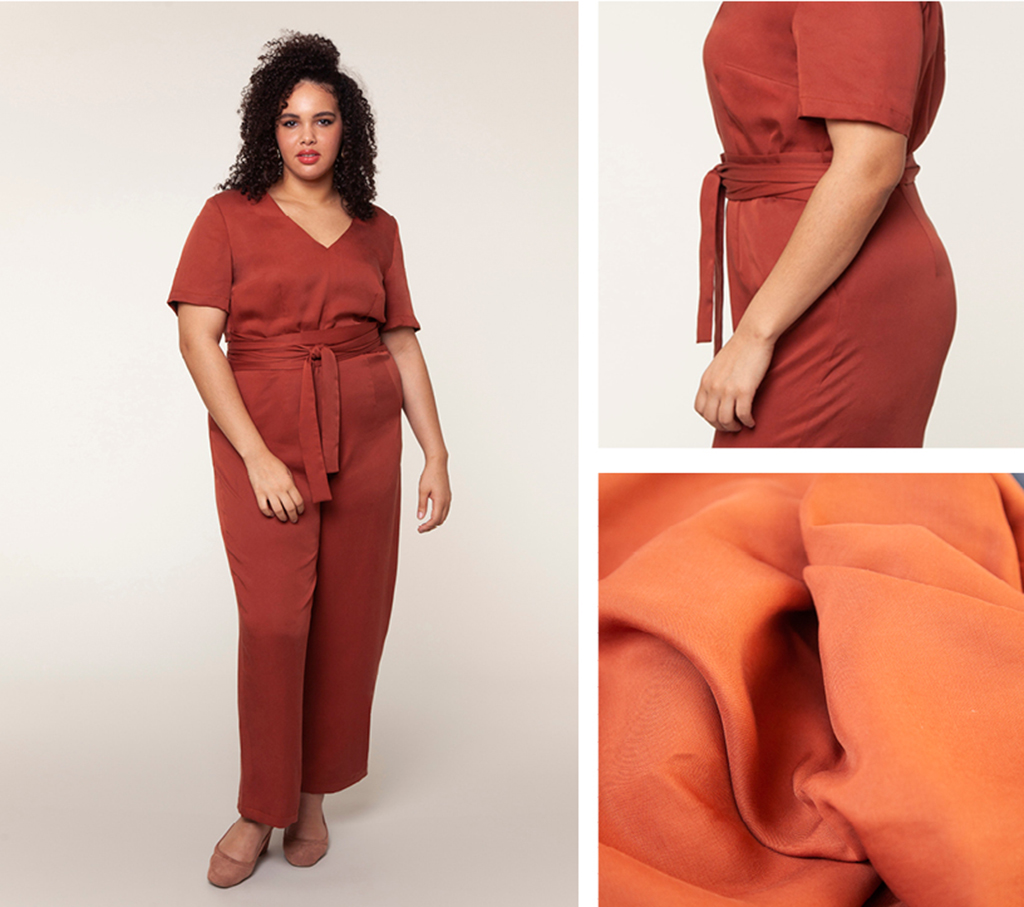 Tencel Twill
Tencel twill is popular right now because manufacturers have mastered the formula for the perfect texture and color combinations. You'll see Tencel creeping into your ready-to-wear garments as clothing companies want to display environmental responsibility alongside comfort.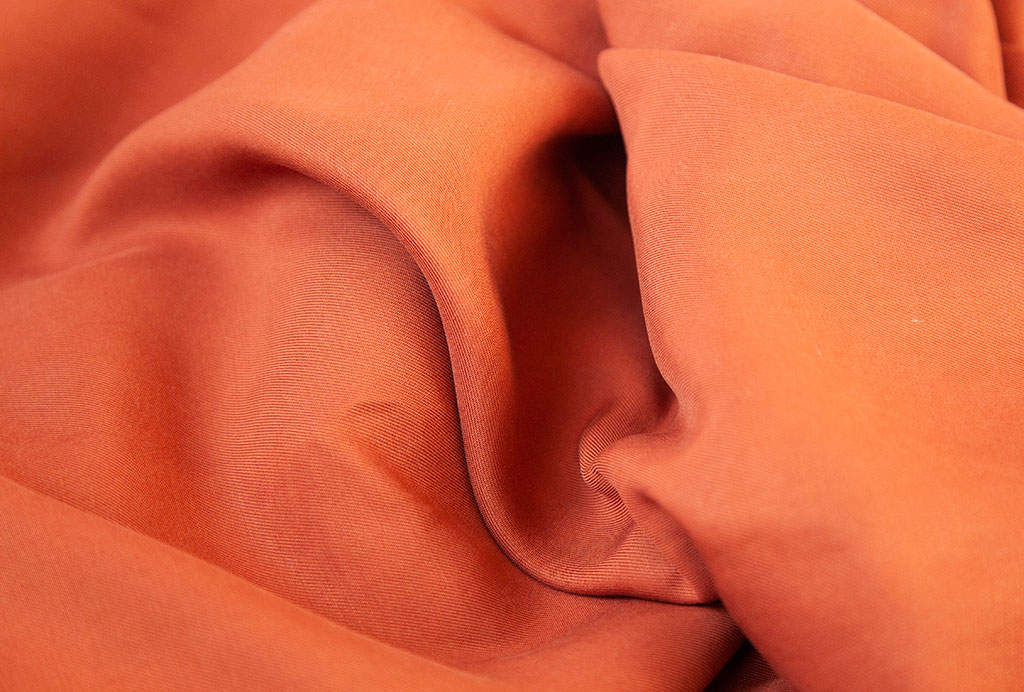 Tencel, also known as Lyocell, is the brand name for a rayon made from recycled cellulose, often wood. Twill refers to the way the fibers are woven, which results in a subtle, diagonal pattern on the fabric. Combine Tencel with a twill weave, and you get a relaxed, floaty fabric that has excellent structure and wears with comfort.
This fabric is ideal for the Sky jumpsuit because it will drape nicely on your body and it has enough structure so the fabric won't cling. It gets an A+ for comfort, and Blackbird carries a wide range of modern colors that are sure to fit your palette.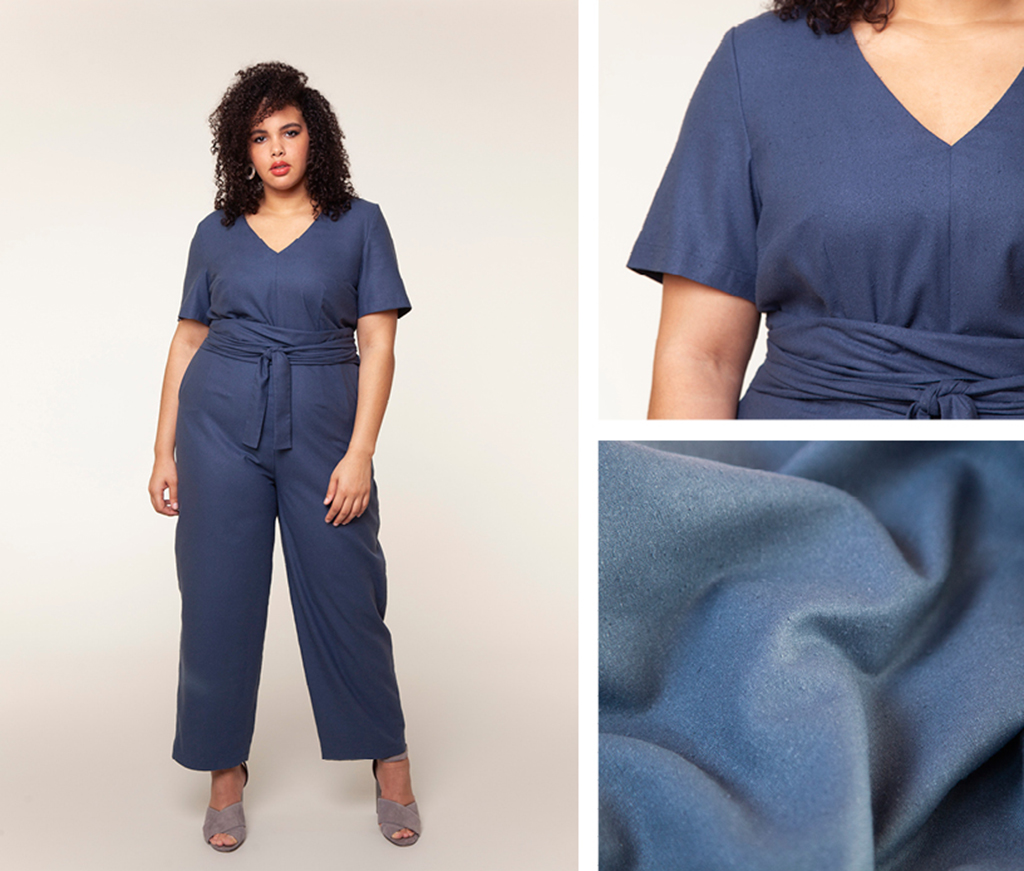 Silk Noil
If you turn the other way at the word "silk," try to stick around for silk noil. This fabric has drastically increased in popularity in the sewing community, again because of a magical combination of texture and color. Slub is all the rage with fabric right now, and the delicate, slubby surface of silk noil won't leave you frustrated while sewing your project. This fabric has a great hand, is stable enough to sew easily, and boasts all the breathability and comfort that we love about silk. Plus, it generally has a lower price tag.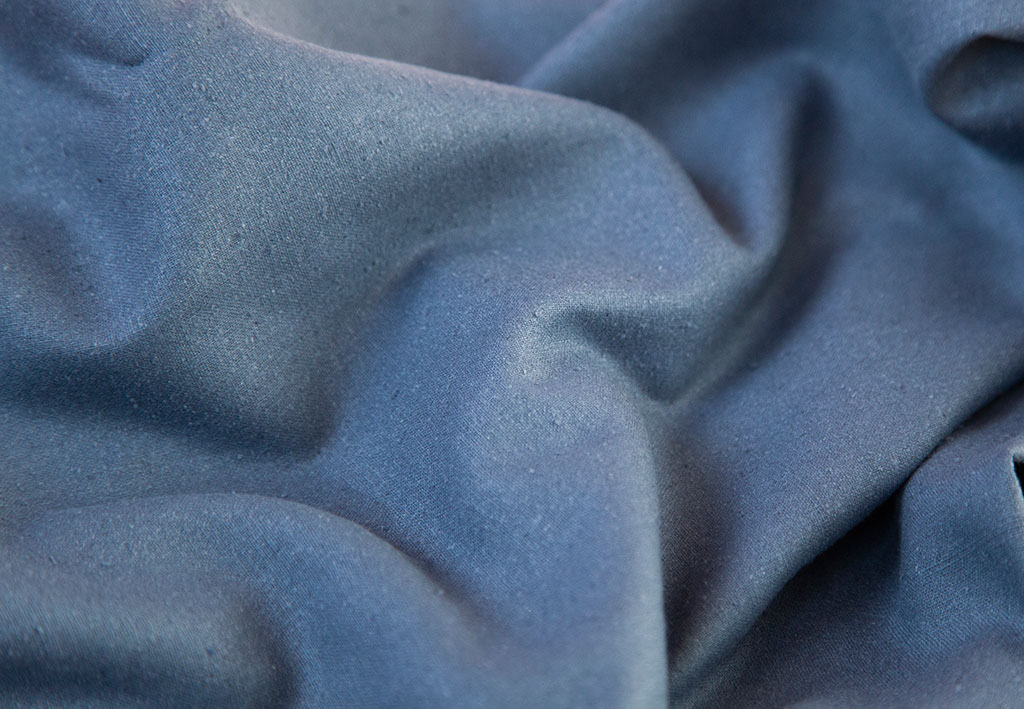 If you enjoy sewing with linen, denim, or other natural fibers, you will likely really enjoy silk noil. It's perfect for the Sky jumpsuit, because it adds texture, something that is important when you are wearing one fabric head-to-toe.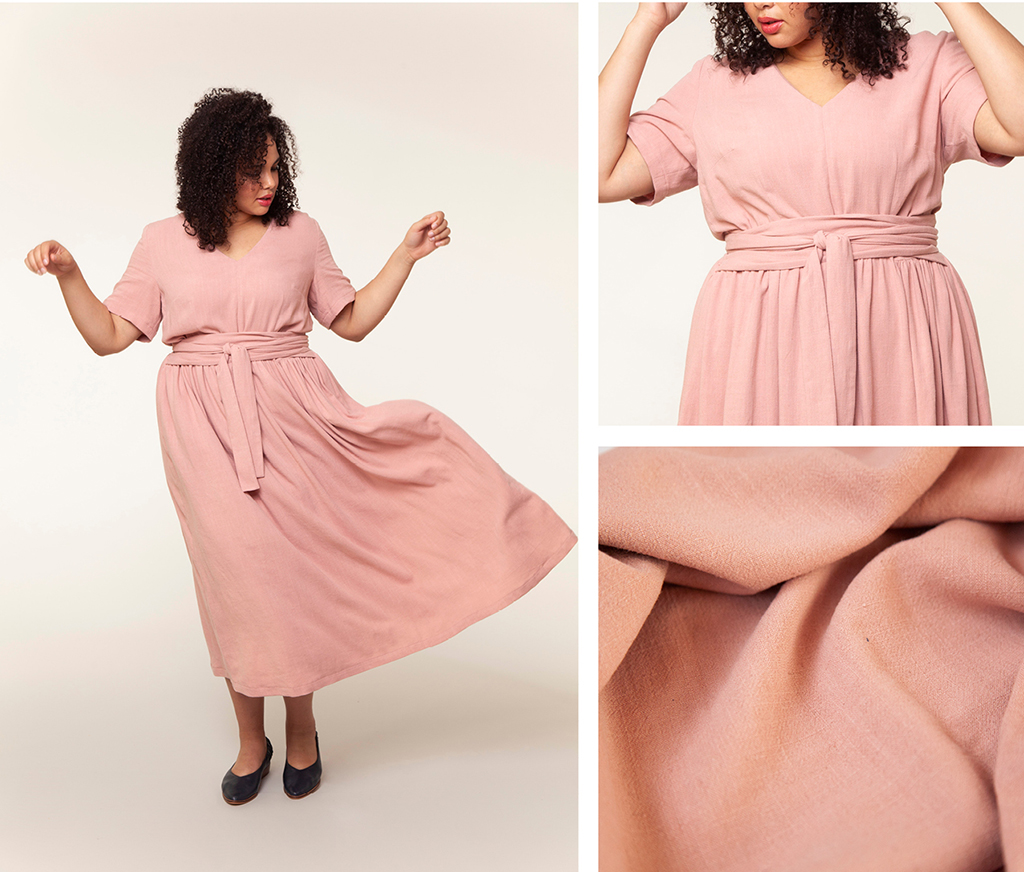 Linen Noil
Like we mentioned above, noil offers a slubby texture. If you aren't feeling like silk, or you want an even more budget-friendly option, this viscose linen noil is a great option. You'll have the same easy sewing experience as you would with silk noil, a similar appearance, and all the breathability of linen. The addition of viscose (or rayon) lowers the cost and makes the fabric very comfortable to wear.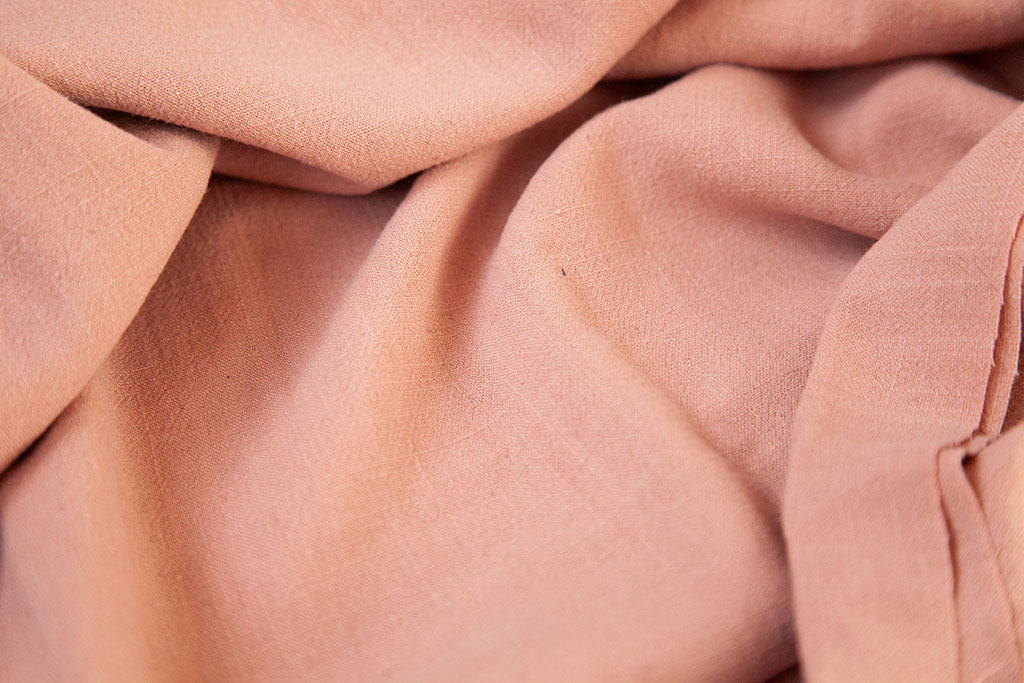 More Fabric Ideas from Blackbird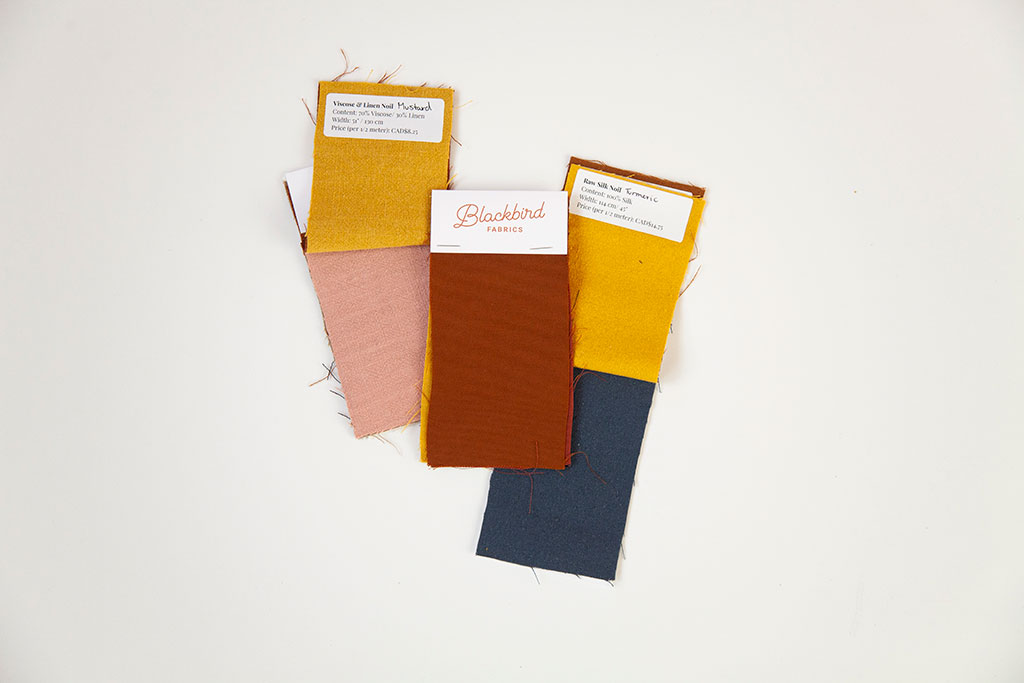 It's worth checking in on Blackbird Fabrics every month to see what new fabric has been added. Located in Canada, but shipping worldwide, they even offer quick, duty-free shipping to the US. Here are some other fun fabric ideas, and some Seamwork projects to match.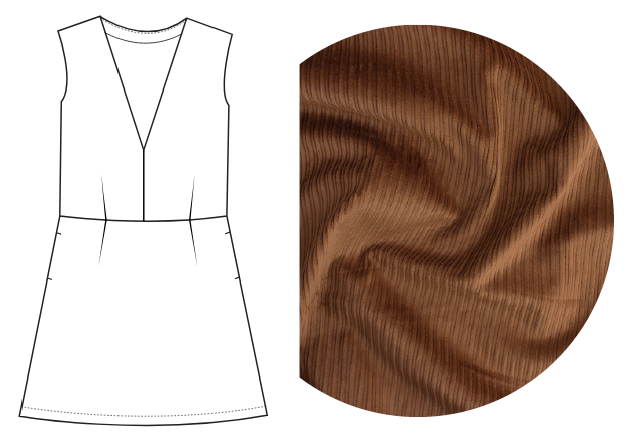 Wide Wale Stretch Corduroy paired with the Dani pinafore.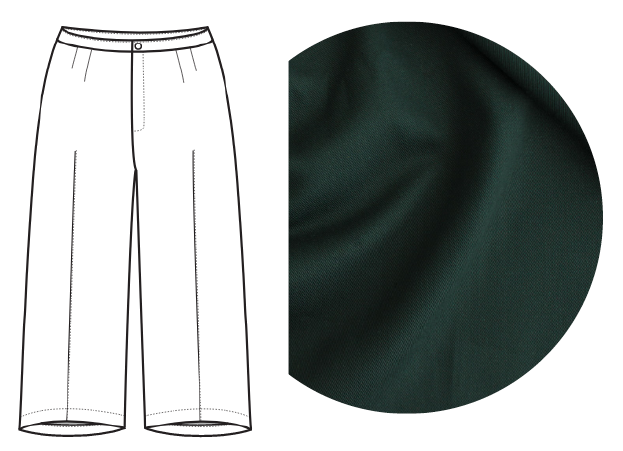 5oz Cotton Chino Twill paired with the Callahan pants.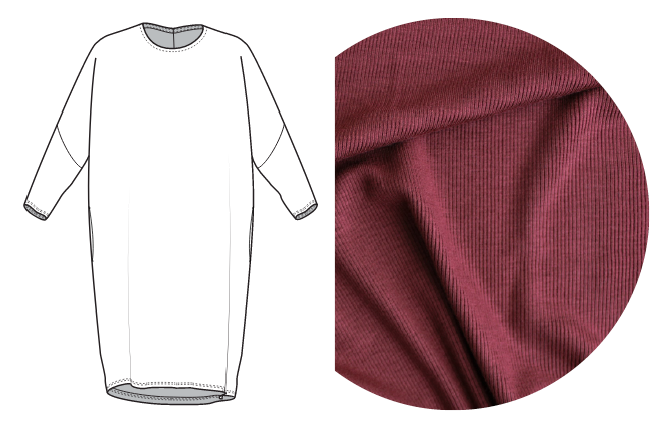 Micro Rib Knit paired with the Tacara dress
Save on fabric! If you're a Premium Seamwork member, you get exclusive discounts at Blackbird Fabrics and many other fabric shops worldwide. Check out the Member Deals page here for all the details.
Join the Conversation
Sign in or become a Seamwork member to comment on this article.