I just did a huge wardrobe overhaul. I woke early one morning, started going through my wardrobe, took out about half of my clothes, and gave them away. So why did I decide to do this, and why did I end up sewing three different versions of the Skipper sweatshirt?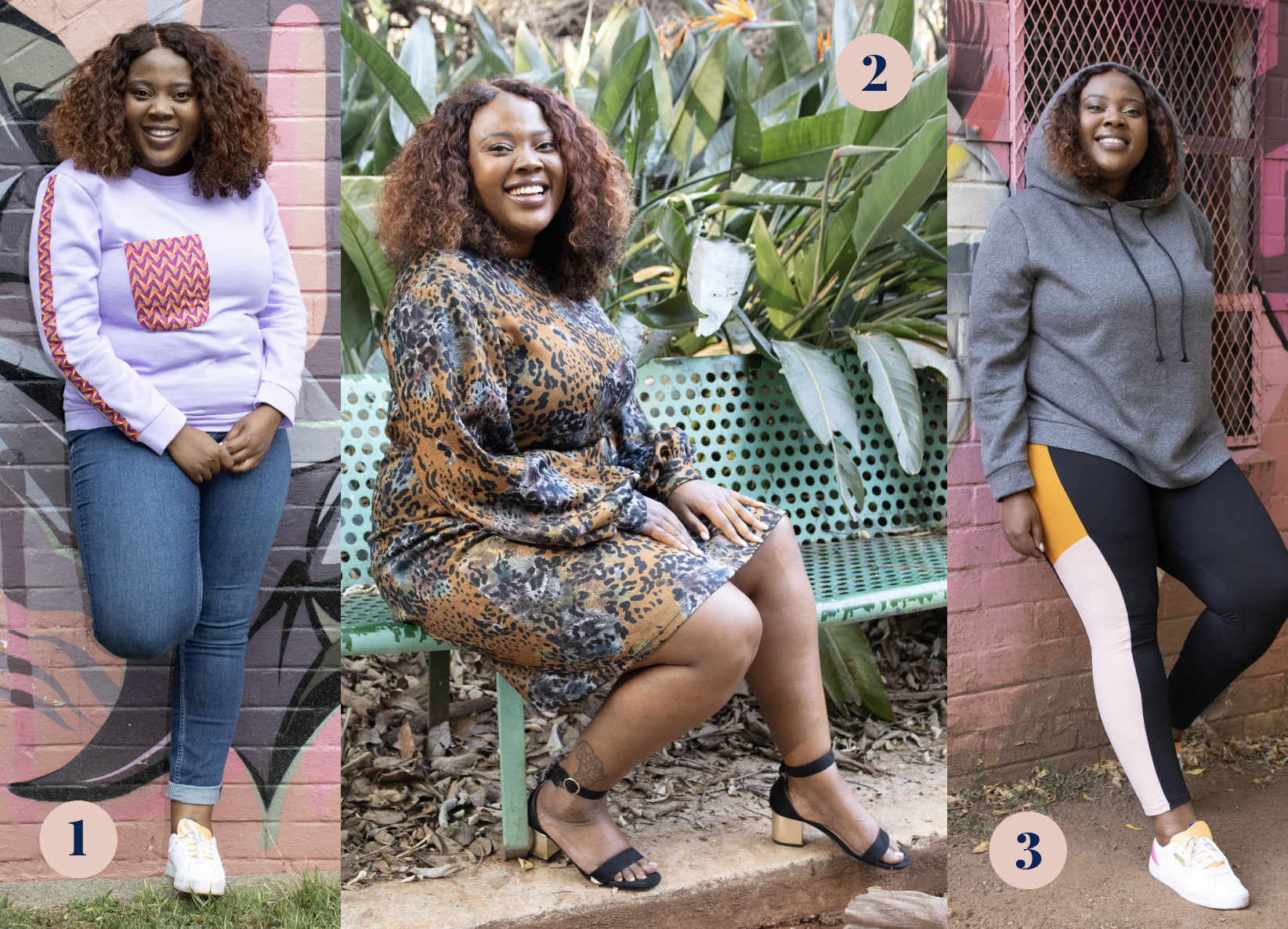 A New Kind of Workwear
Before my wardrobe overhaul, most of my clothes were suited for a formal working environment. However, when I started working from home, with the occasional face-to-face interaction, I no longer needed my workwear clothes, and I kept getting frustrated when searching through them to find something to wear every day. 
I will be honest—I miss dressing for the office. So, even though I'm home, I like to wake up in the morning and "dress up," so I feel like I can have a good start to a productive day.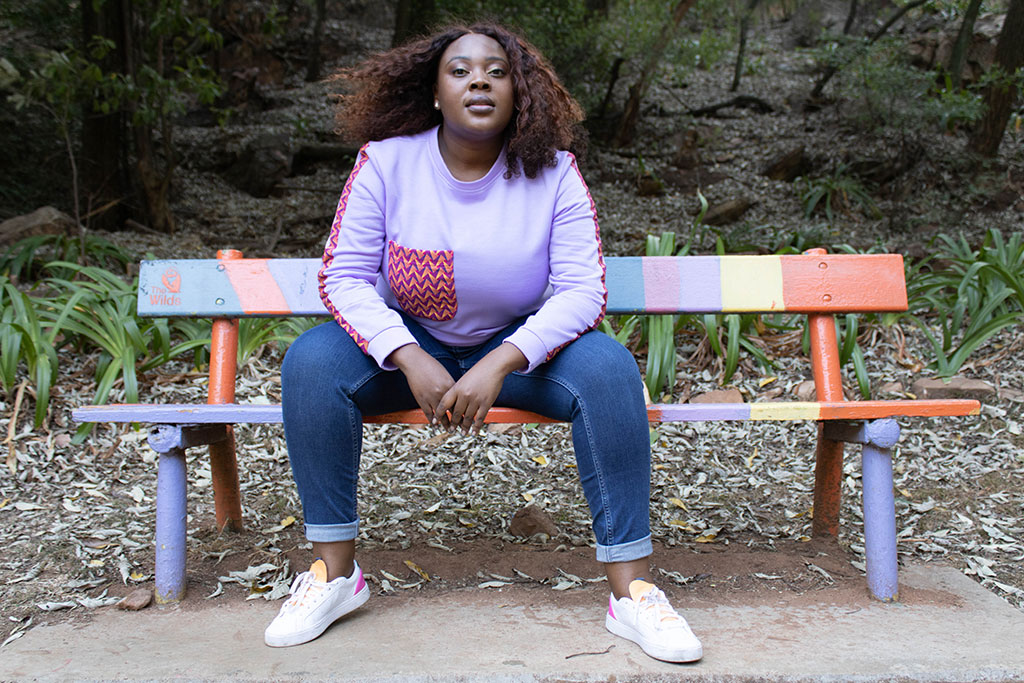 After clearing out my closet, I thought about how I could maximize my pattern stash without sewing a bunch of different patterns. I had the idea of starting with a pattern that I love and sewing it a few times, creating simple hacks, or playing with the fabric to achieve different looks.
When I look for inspiration, Pinterest is the first place I go to, but I also find myself going into the Seamwork pattern inventory and browsing through the patterns. This really gets my creative juices flowing. When I looked at the Skipper sweatshirt, I noticed that the pattern is simple but a definite classic, so I knew I could have fun with it.  
This past winter, I may have gone slightly overboard on loungewear, but I think I managed to pull off a good balance between being comfortable and looking put together. I'll show you three different versions of the Skipper sweatshirt that I made to maximize my fabric stash.
---
Skipper 01: Shweshwe Applique
I have admired sweatshirts made with Ankara fabric applique for the past two years. The most famous appliqued sweatshirts have the map of Africa on front. So I've wanted to make myself one with a great pop of color and an interesting detail. 
I had half a meter of shweshwe fabric left from a previous project, which perfectly contrasted this lilac brushed poly fleece fabric. Shweshwe is a South African cotton fabric that comes in many prints and colors. I wrote a blog post for The Sewcialists on shweshwe fabric if you're interested in learning more about it.
Project details
My measurements are 105cm, 90cm, 120cm (41", 35", 47"), so I cut a size large. First, I cut the pattern on the fabric as directed in the instructions (including the pocket), then cut one pocket and two 5cm (2") strips of shweshwe fabric.
Since the cotton will fray over time, I serged the shweshwe and poly fleece pockets together to make the pockets. For the strips, I hemmed each side to encase raw edges inside. Then, I applied the strips to the sleeve using a zigzag stitch, with the shoulder and hem notches as a guide.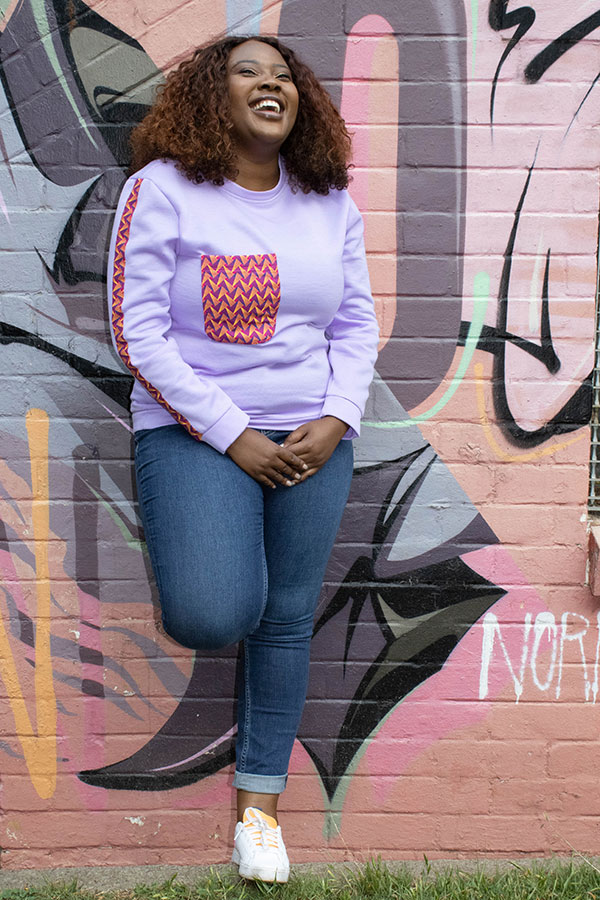 I think this is a great scrap-busting project!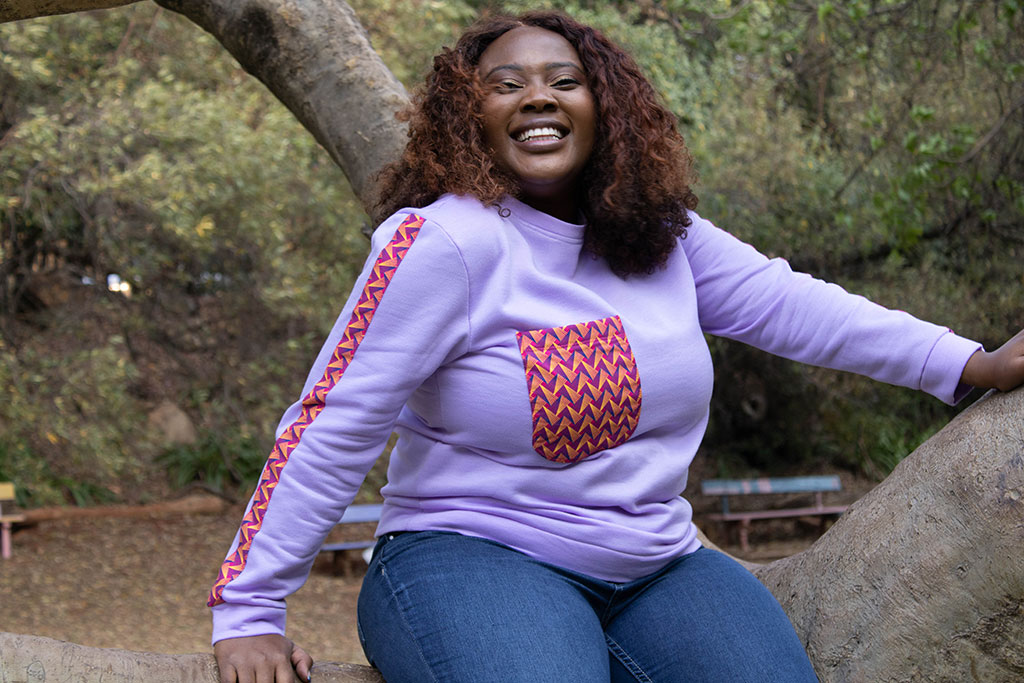 ---
Skipper 02: A Dress
Skipper comes with a bonus dress version, but I knew I wanted to add some more ease around the hips. The finished garment hip measurement was 114.5cm (45"), and mine is 120cm (47"). So even taking into account the fabric stretch, I needed to add ease if I wanted a relaxed fit. 
For the Skipper dress, I used a printed ponte fabric. I wanted the dress to be something comfortable that I could wear to face-to-face meetings. Interesting sleeves are all the rage at the moment—which is a trend I'm loving—and since the pattern comes with cuffs, I knew that gathered sleeves could be something very quick to add.
Project Details
I lengthened the pattern by 35cm (14"). Then, I traced the original sleeve using tracing paper and created slash lines between the front and back sleeve notches. I then cut the slash lines open, ensuring I didn't go right through the sleeve head. 
I stuck the slashed sleeve pattern on fresh pattern paper, leaving 7cm (3") space between each slash line, and I added 3cm (1") to the sleeve hem to create the puff effect.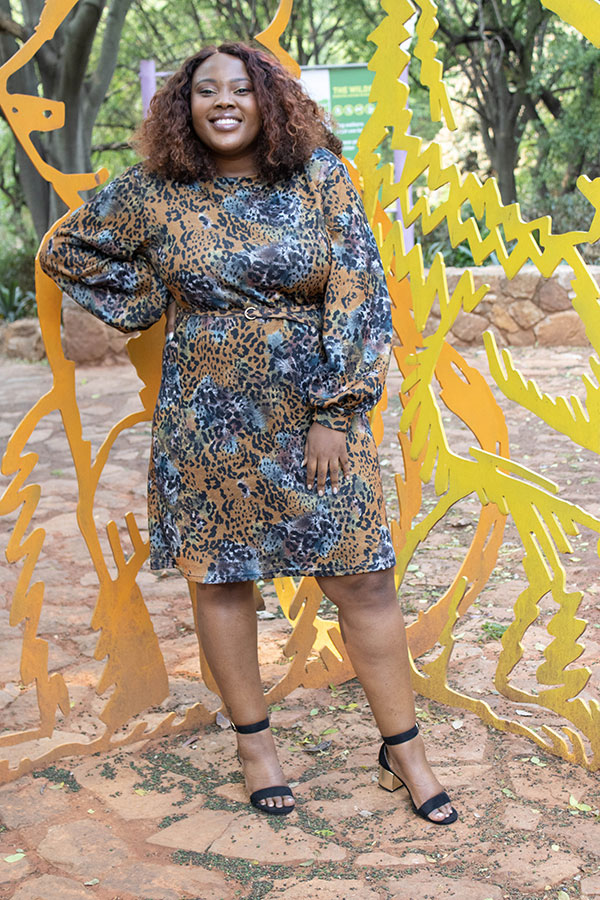 I cut and sewed as suggested to make the pattern, omitting the hem bands from the pattern and using a twin needle instead. I also omitted the front pocket from the original pattern.
This dress was definitely the quickest out of all three projects but was also very comfy due to the fabric.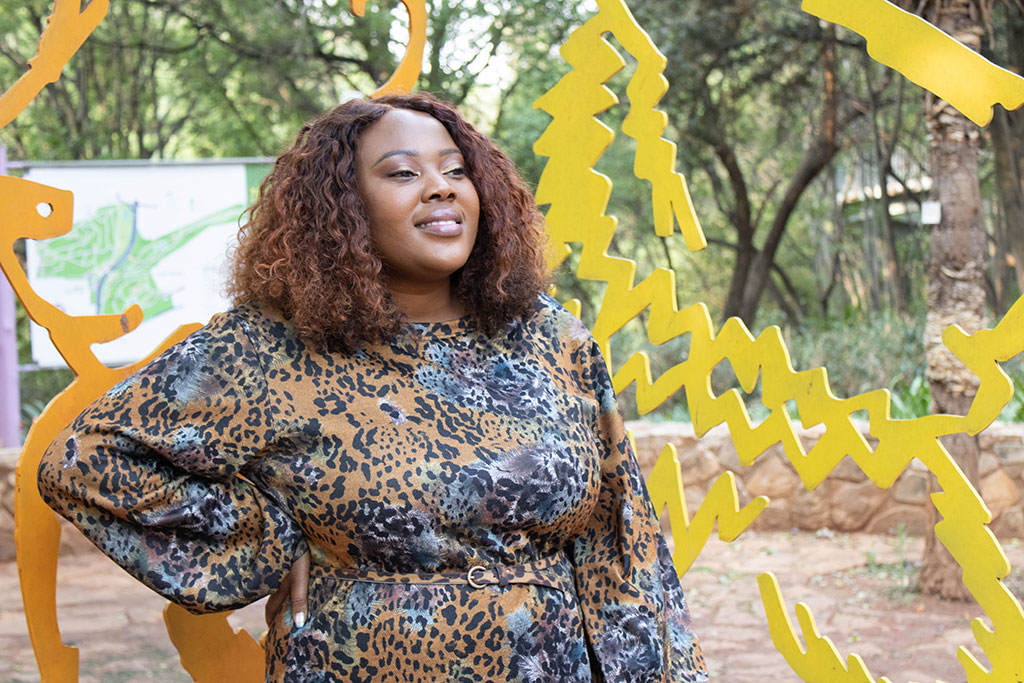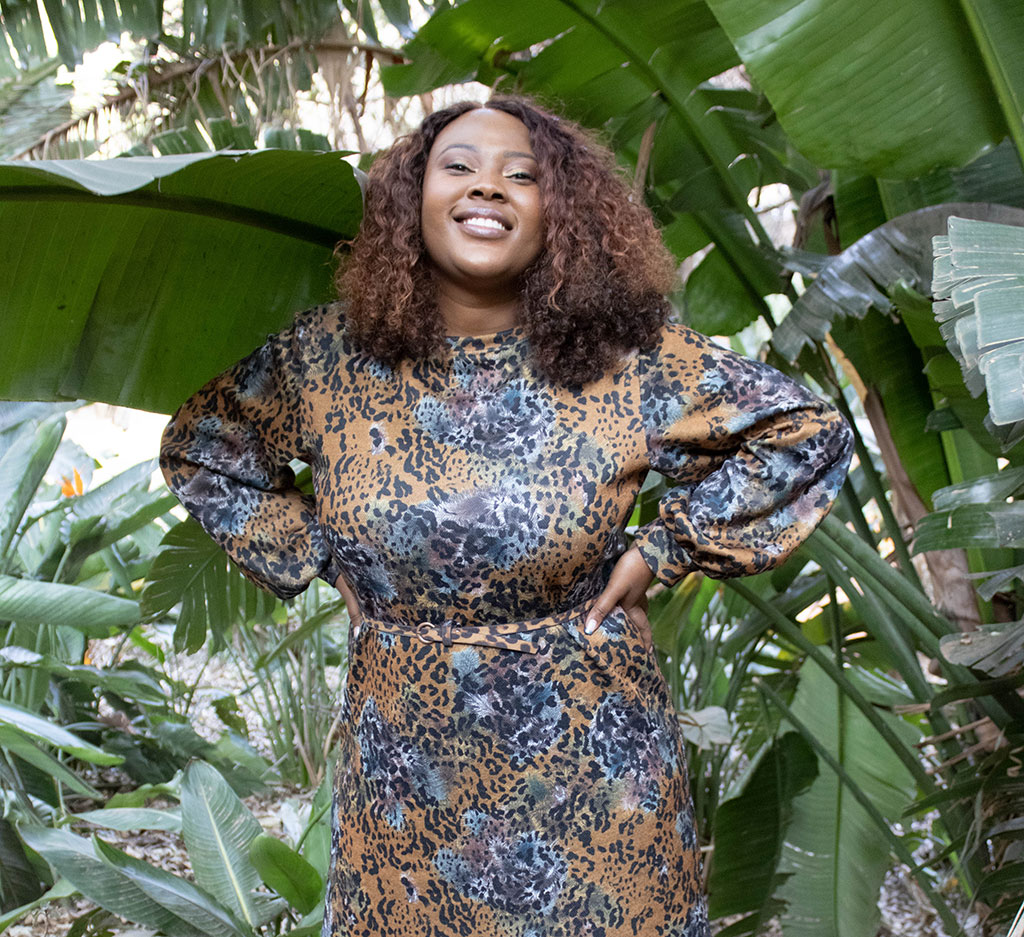 ---
Skipper 03: A Hoodie
I have had this quilted sweater knit fabric in my stash for about two years—and now I finally had the perfect project for it. At the beginning of winter, I was still swimming at the gym because they had a heated indoor pool. I wanted something slightly oversized and warm that I could easily pull over after a 30-minute swim. So, I printed a size XL to get an oversized look.
I think what I love most about PDF patterns, in general, is that you can easily print another size. 
Project Details
I printed the bonus pattern pieces for the hoodie, cut and sewed the pattern as suggested in the instructions, and omitted the front pocket. 
Out of all three, I've worn this one the most. I love its simplicity and how comfortable it is when I wear it with jeans or leggings.
Overall, I really enjoyed making all three of my Skippers. So what did I learn from these three pattern hacks?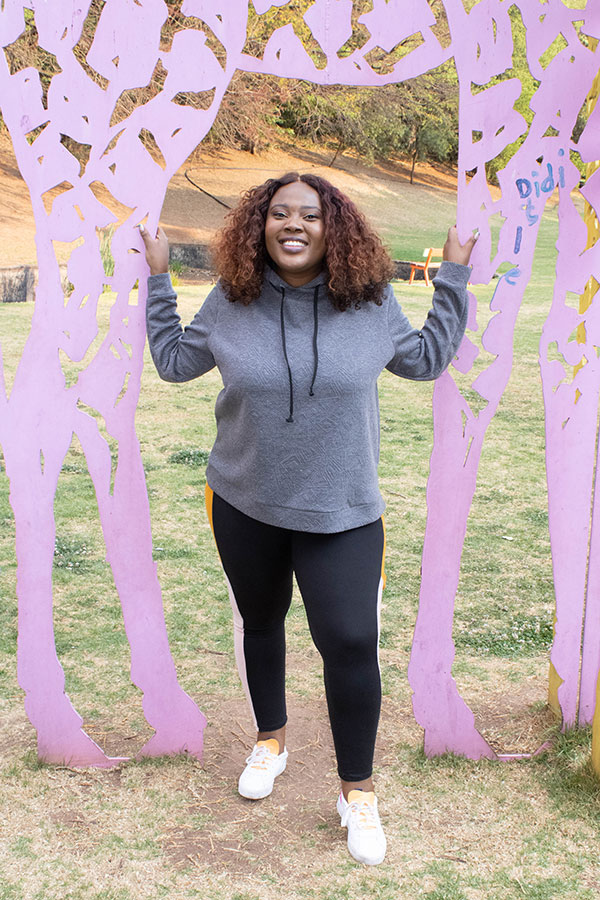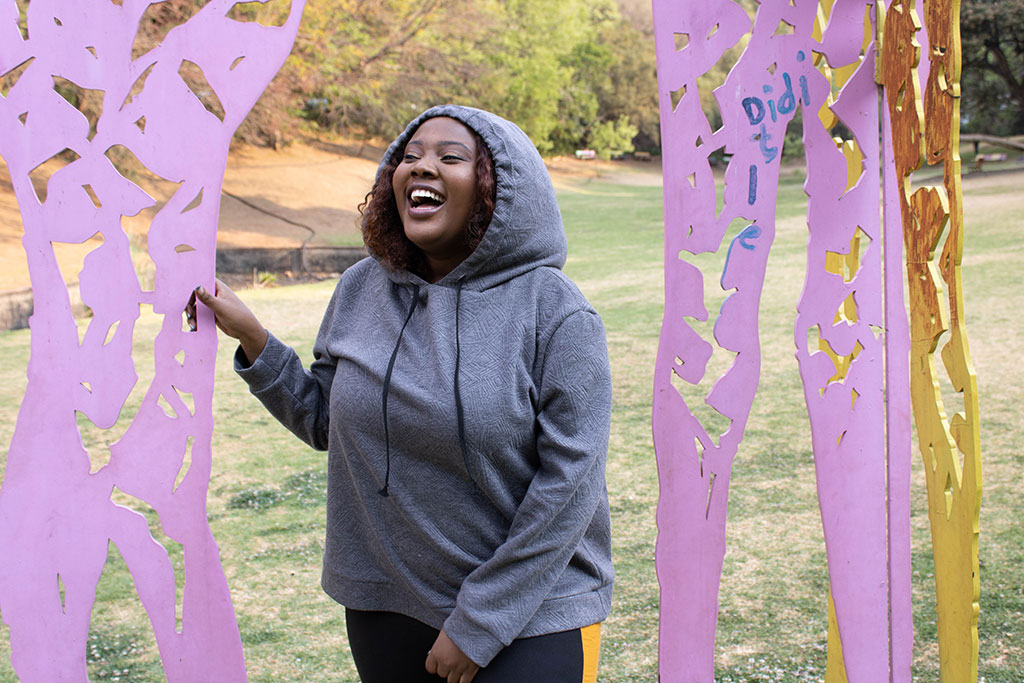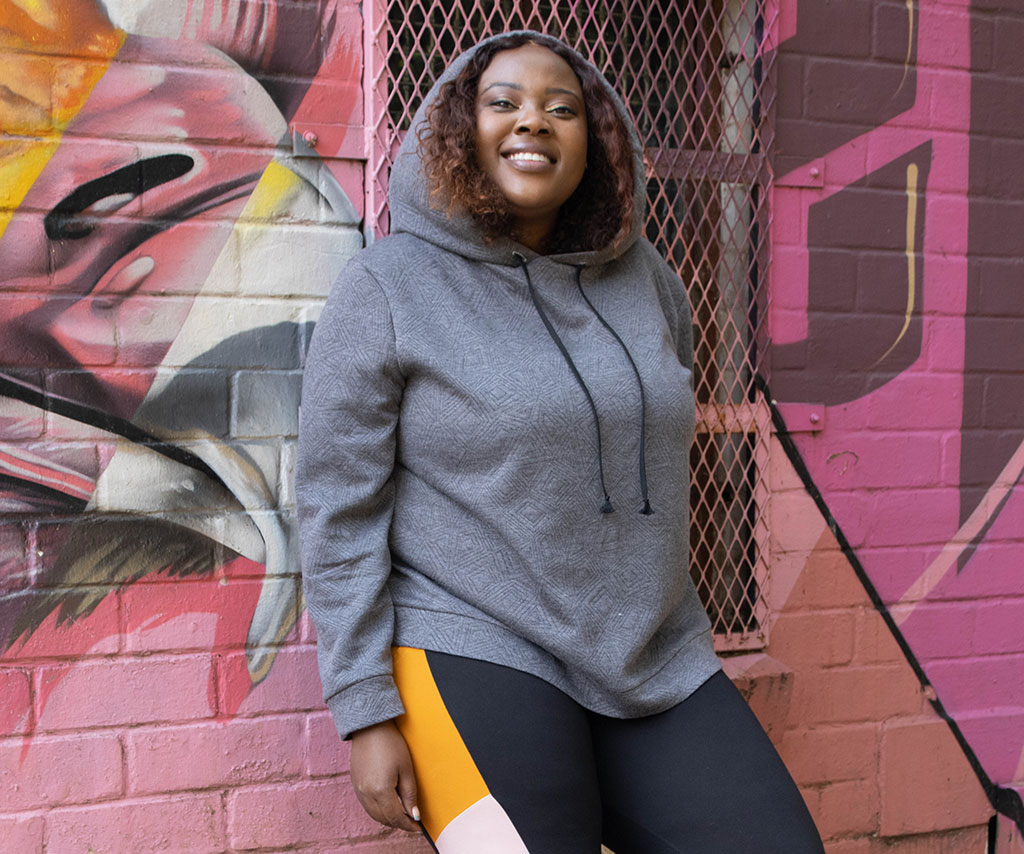 When I actually wore all these Skipper sweatshirts throughout winter, I got the most compliments on the lilac version with shweshwe applique—but the grey hoodie was on weekly rotation.
I would definitely recommend trying something like this to a confident beginner looking to try their hand at pattern hacking. Just find a pattern with clean, simple lines, and then dream up your pattern hacks!
Join the Conversation
Sign in or become a Seamwork member to comment on this article.