In case you missed it, pattern hacks have been on pause here at Seamwork as we revamped our hack process and launched the How to Fit with Confidence class.
But pattern hacks are back! This year, Haley will close the gap between pattern hacking and patternmaking. These new hacks are based on patternmaking principles but simplified to use at home. In each video, Haley will break down the hack step by step, explain the vocab, and of course, give you the why behind it all.
We'll also include step-by-step instructions here in the magazine, but if you want the full experience, be sure to watch Haley in action. She explains each step and shares some keep patternmaking advice.
We'll start these new hacks by showing you how to rotate darts, which is such a fundamental part of patternmaking that it's a great place to start. Darts add shaping, but they are also a design detail. If you don't like the placement of your dart on a pattern, it's easy to change, so why not make it the way you like it?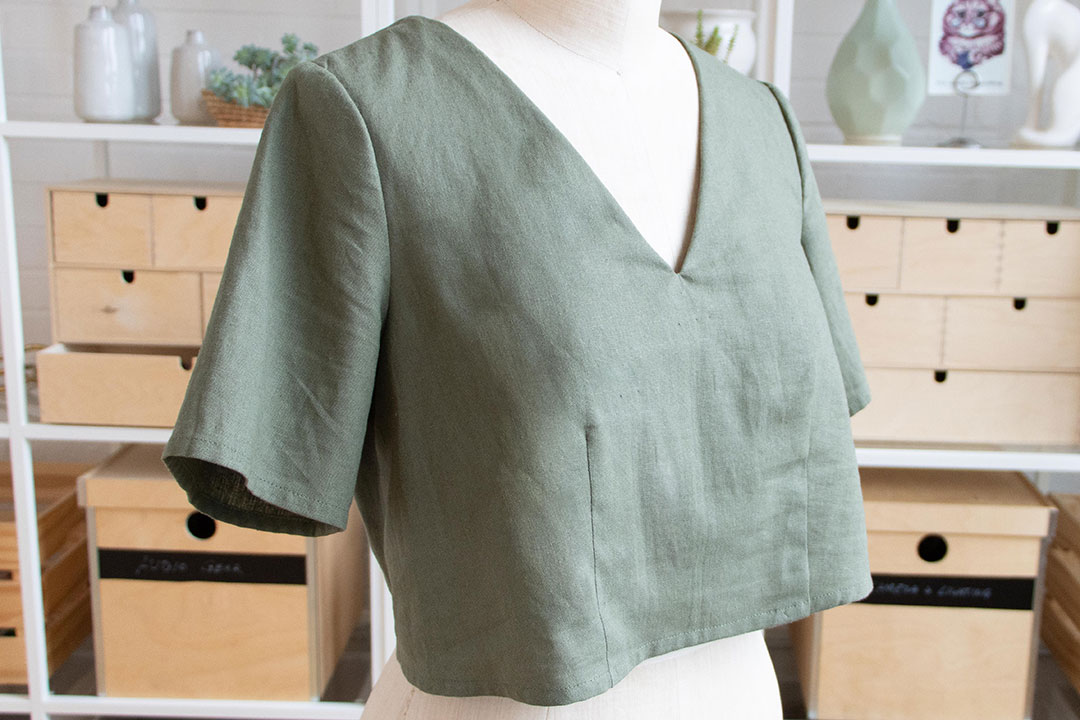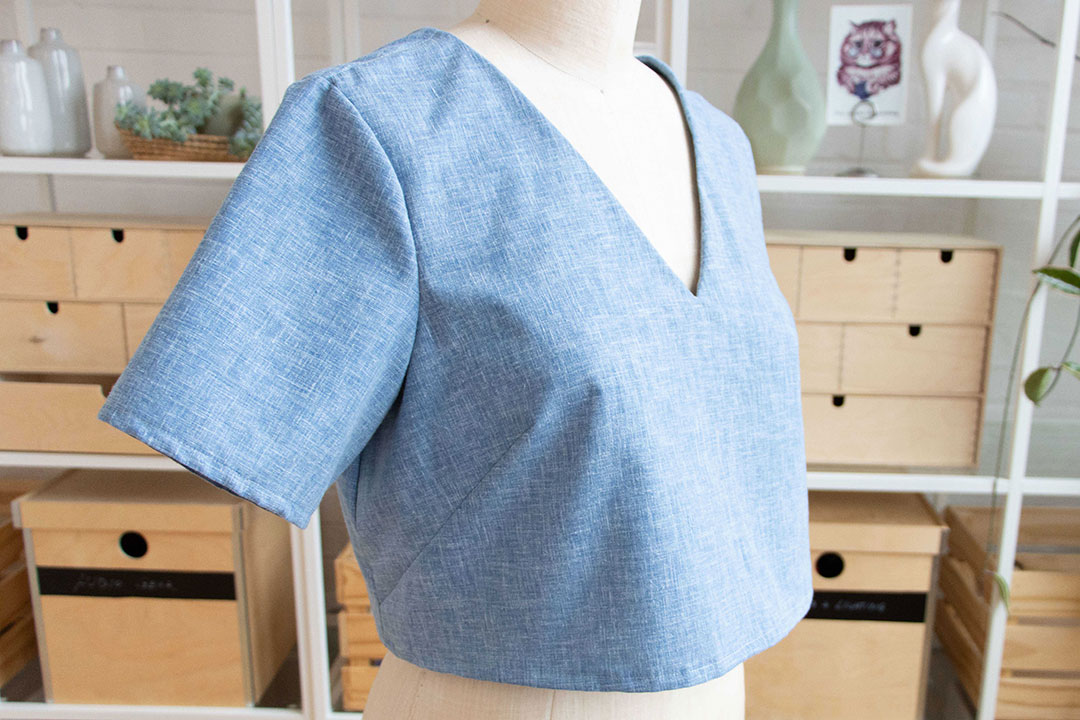 If you don't like a dart on your pattern, you can move it to any location along the perimeter of your pattern to the bust point. It can come from the waist, side seam, shoulder, armhole, neckline—anywhere you want.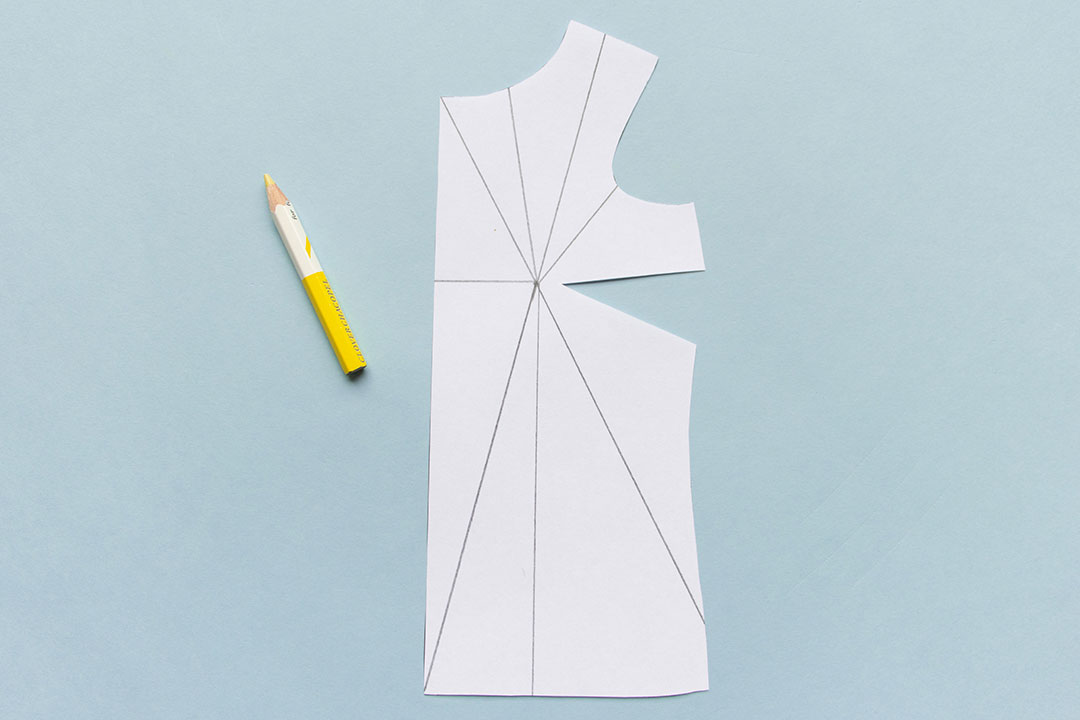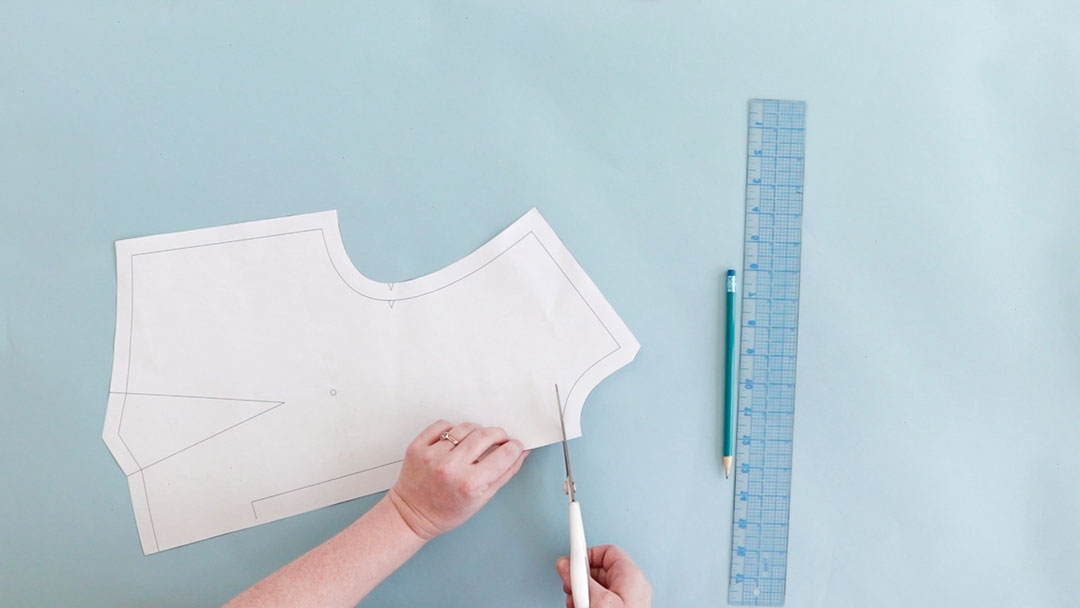 Remove seam allowances from the pattern. Whenever you are patternmaking, you work without seam allowance. This will help keep your pattern hacks accurate, too!
Find your bust apex, which is usually 1-2" above the dart point. Draw a line through the center of your dart, extending 2" past the point. Mark this as your apex.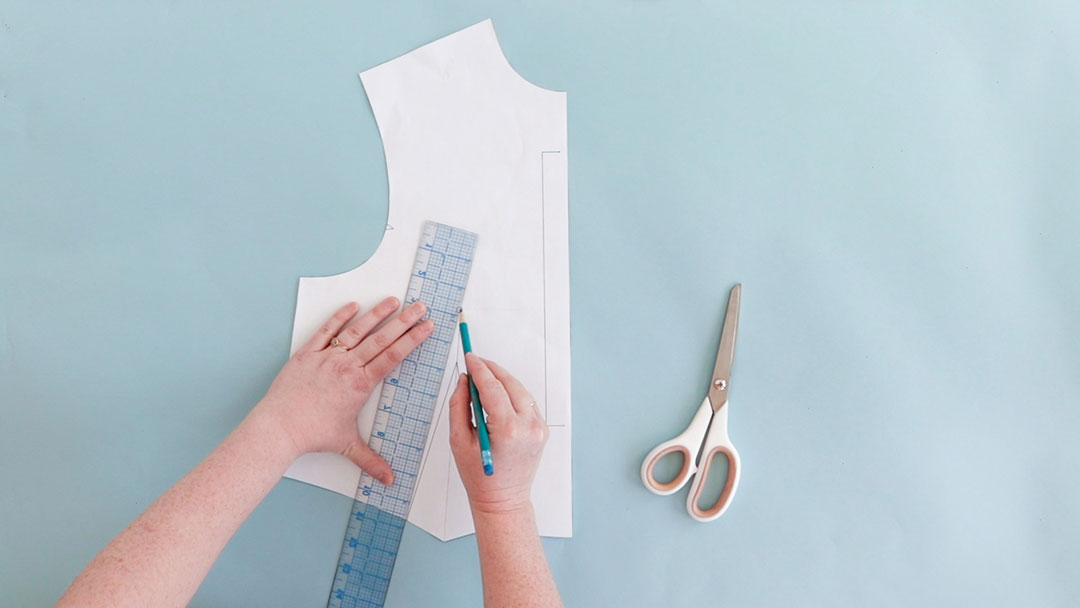 Connect your bust apex to the ends of each of your dart legs.
Decide where you want your new dart to be! We're rotating a waist dart to the shoulder in this example.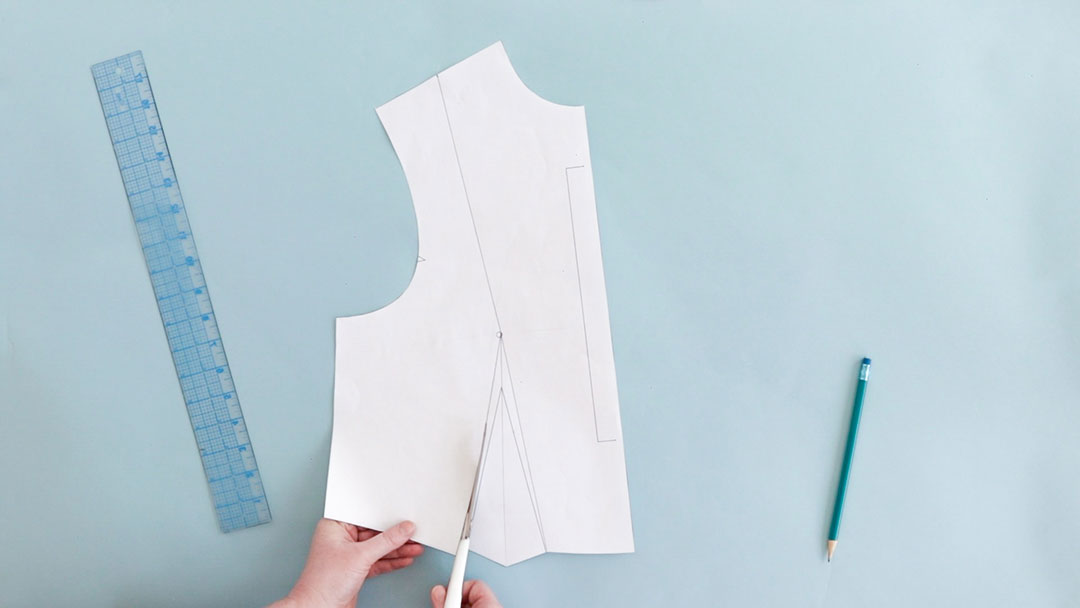 Make a point where you'd like your dart to sit. Draw a line connecting your bust apex to your new dart location.
Cut out the wedge you drew from your first two lines, and discard it.
Cut along the line from your new dart location to the bust apex, but not through it, leaving a tiny paper hinge.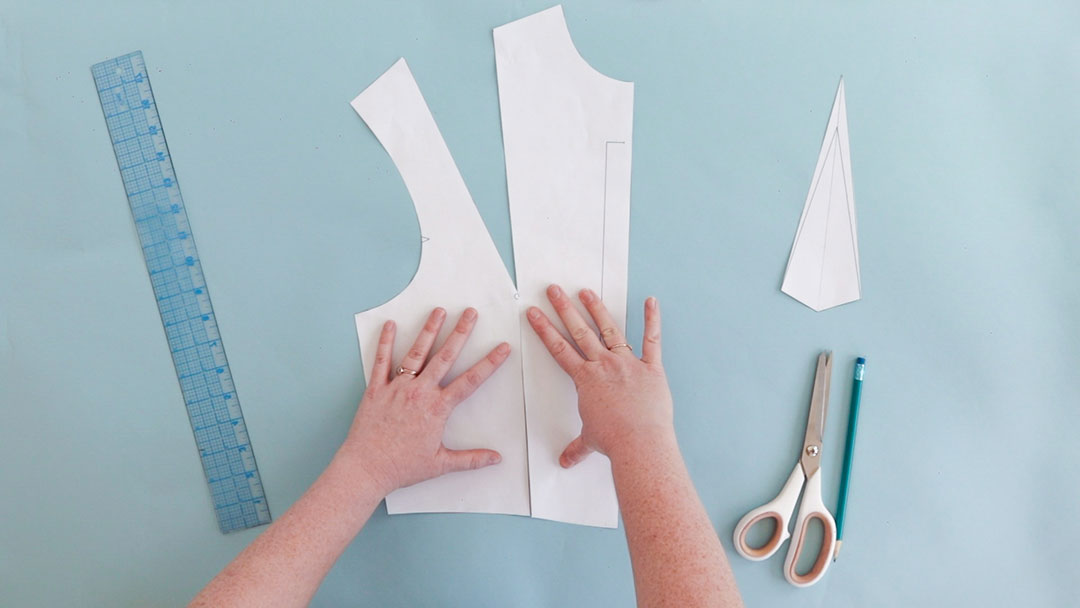 With this hinge, you can close your original dart and open a dart at the new location.
Tape your original dart closed.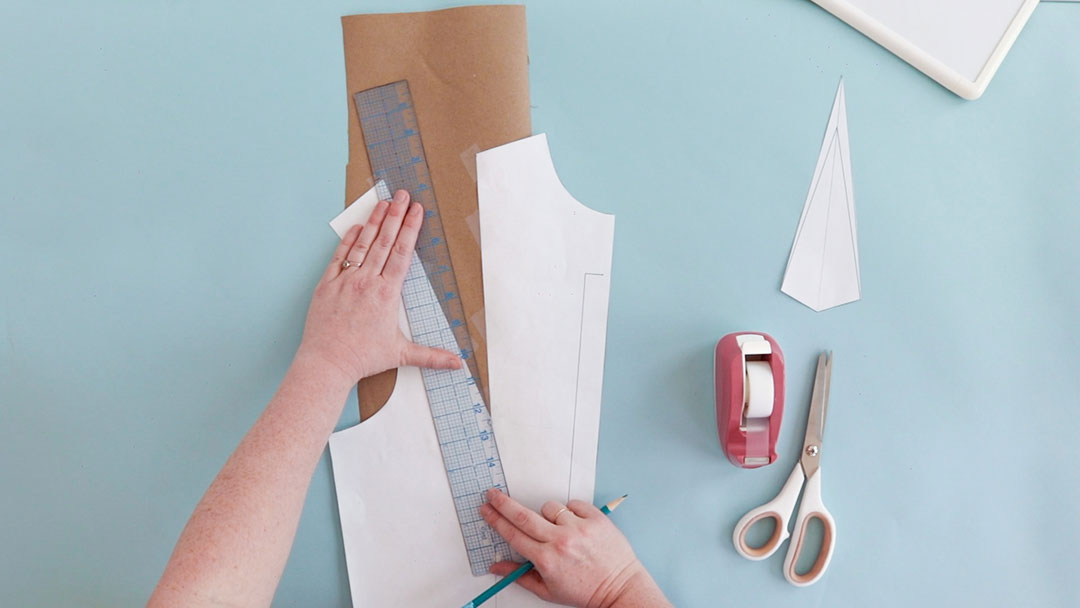 Now you need to plot the dart and back it away from your apex. Place some paper under your new dart and tape in place.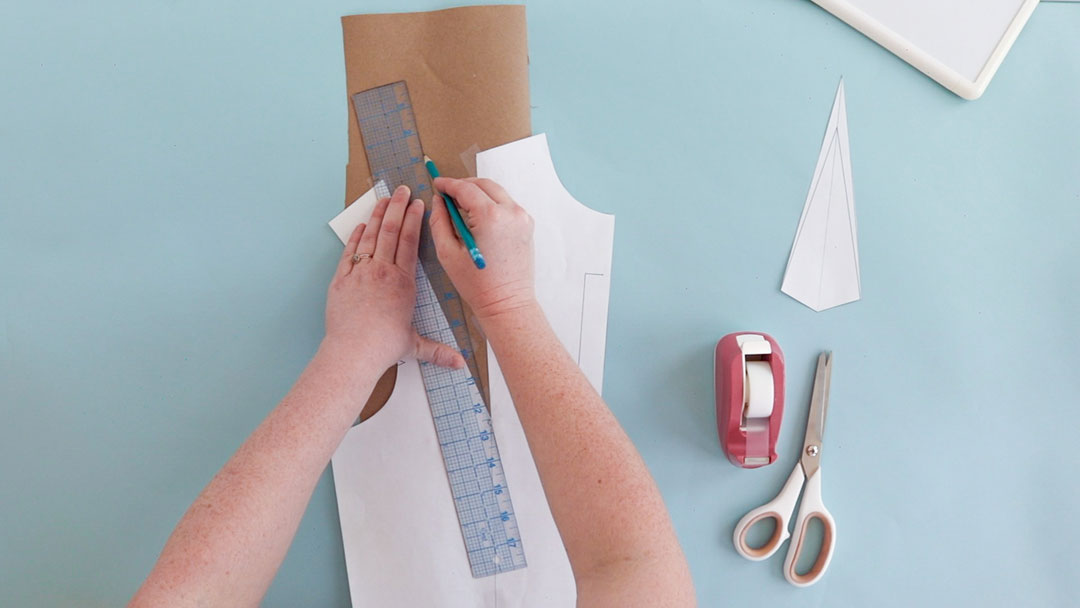 Find the center of your dart opening. Draw a line from here to about 2" away from the apex.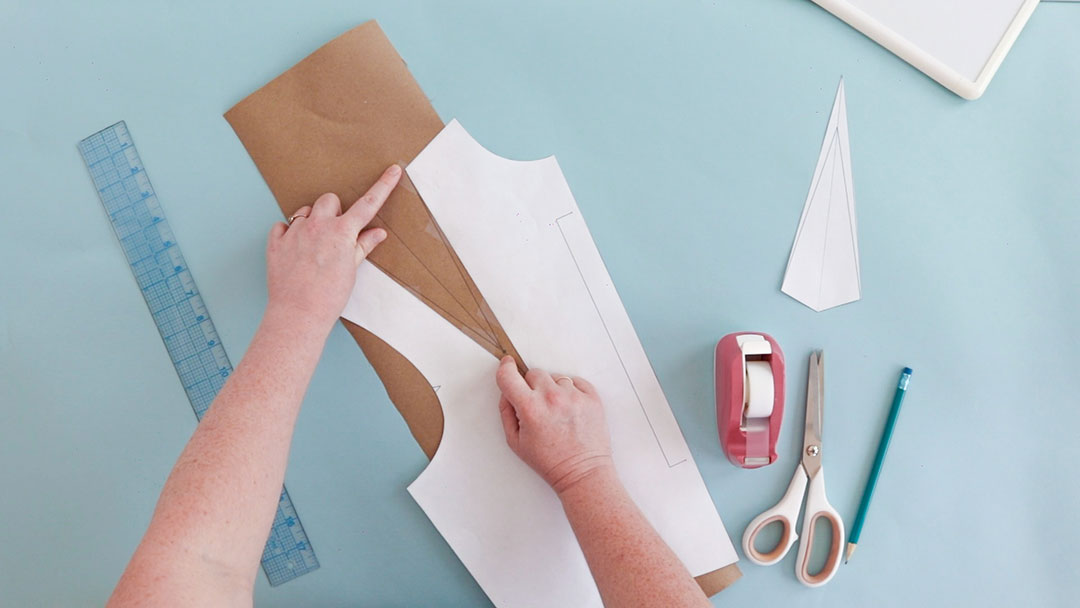 Then, redraw the dart legs, connecting to the new dart tip.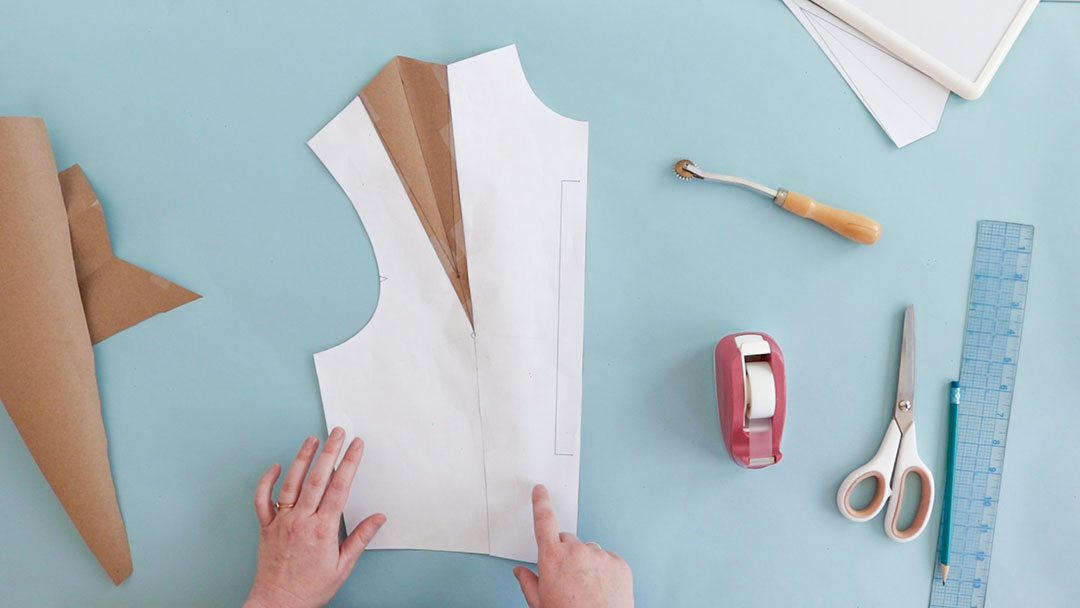 Now it's time to true your dart. Fold your dart along the dart legs as if you were sewing it. You want your dart uptake to fold toward the center of your garment.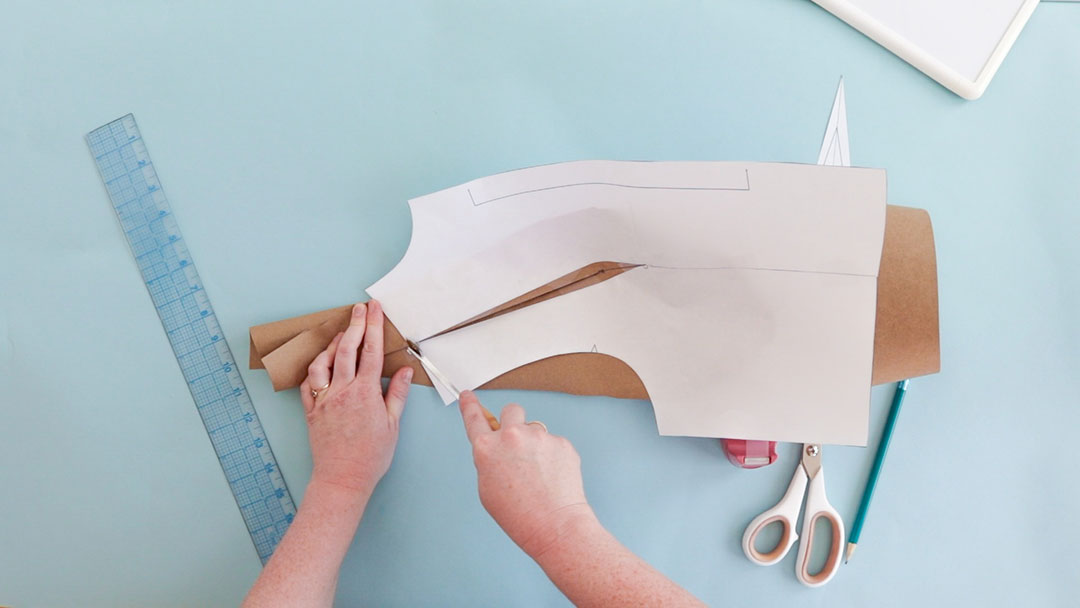 Take a needle-point tracing wheel and trace along the new seamline, or use your scissors to cut along the new seamline.
The last step is adding seam allowance and cutting out your new pattern. Now your dart is exactly where you want it to be!
Love the article? Pin it for later.