Patternmaking can seem like this really intimidating skill set. But you don't need to be a patternmaker to hack a pattern. These step-by-step pattern hacks demystify patternmaking by breaking it all down into little bite-sized experiments.
You will learn each step below, but if you want the whole experience, watch the video, too. Your teacher Haley will explain each step of the hack, teach you the vocab, and of course, give you the why behind it all.
If you aren't a fan of darts, princess seams add gentle shaping to a garment, so your fabric drapes along your curves. They make fitting easier and look great on bodices, jackets, and skirts. Turning darts on a bodice into princess seams is actually quite easy!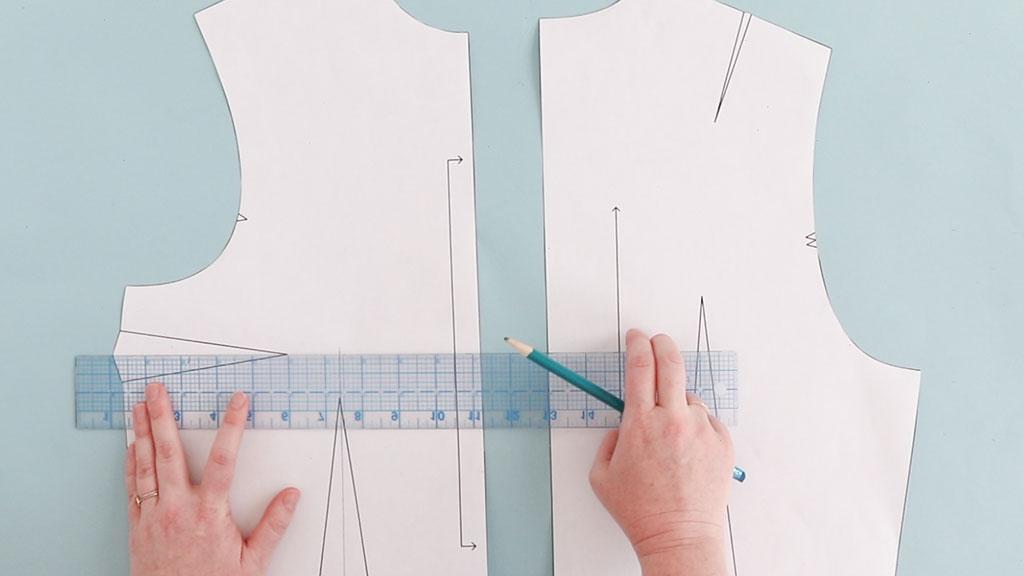 Remove seam allowances from the pattern. Whenever you are patternmaking, you work without seam allowance. This will help keep your pattern hacks accurate, too.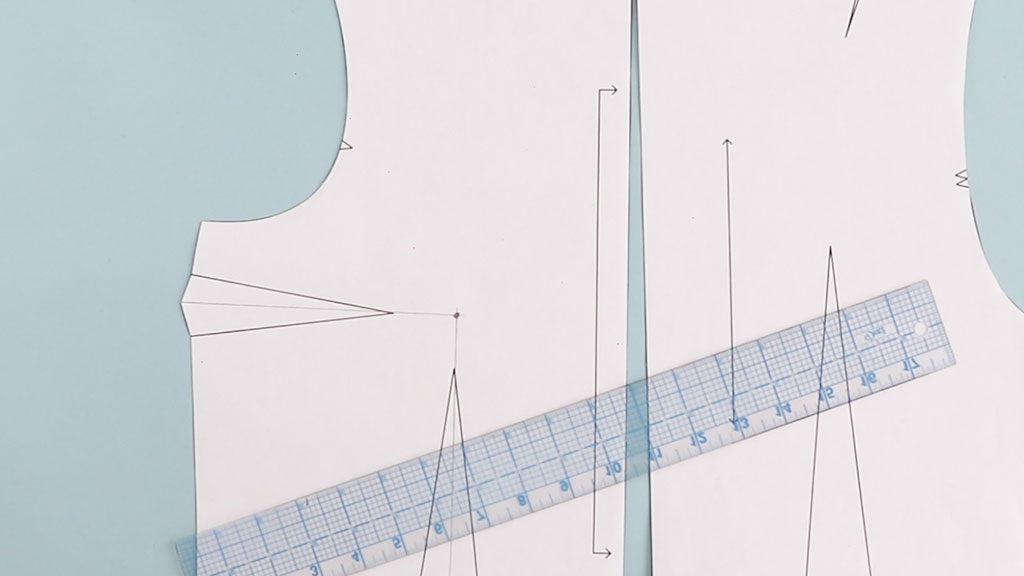 Find your bust apex. To do this, draw a line through the center of your darts and mark the point where they meet. Next, draw a set of lines connecting your bust apex to your waist dart legs.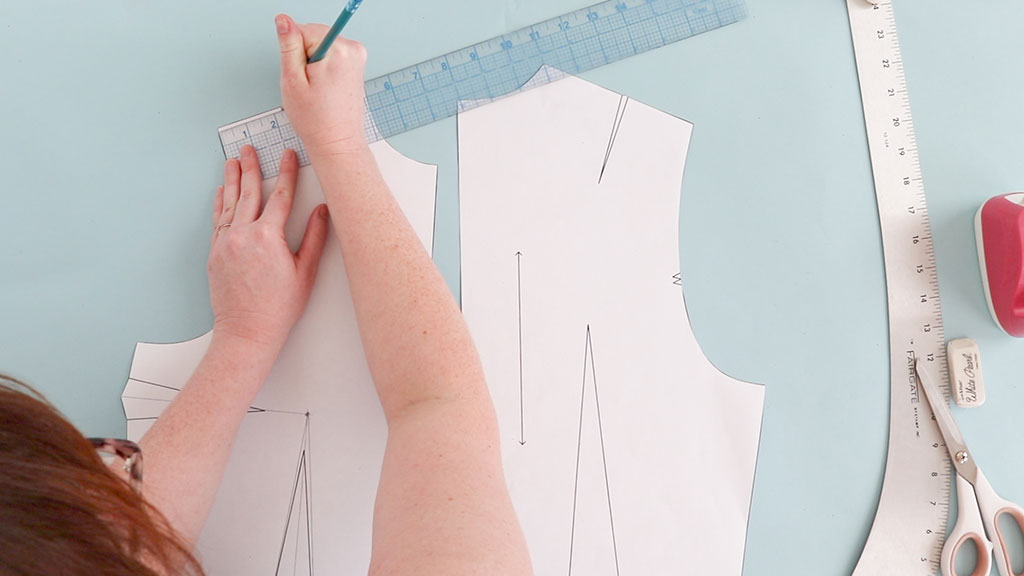 Next, find the placement for your shoulder princess seams. (If your pattern has a shoulder dart, you can use it).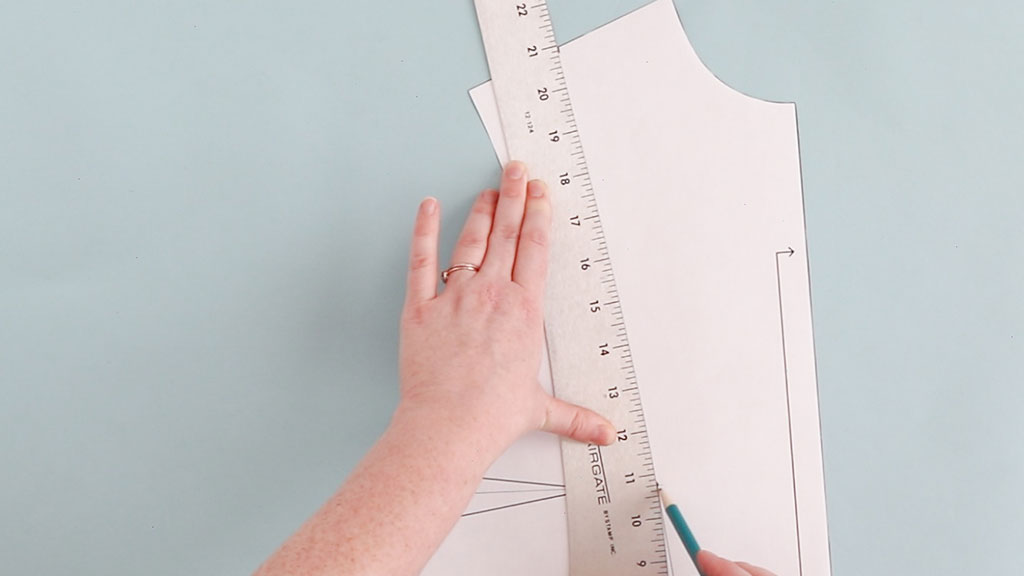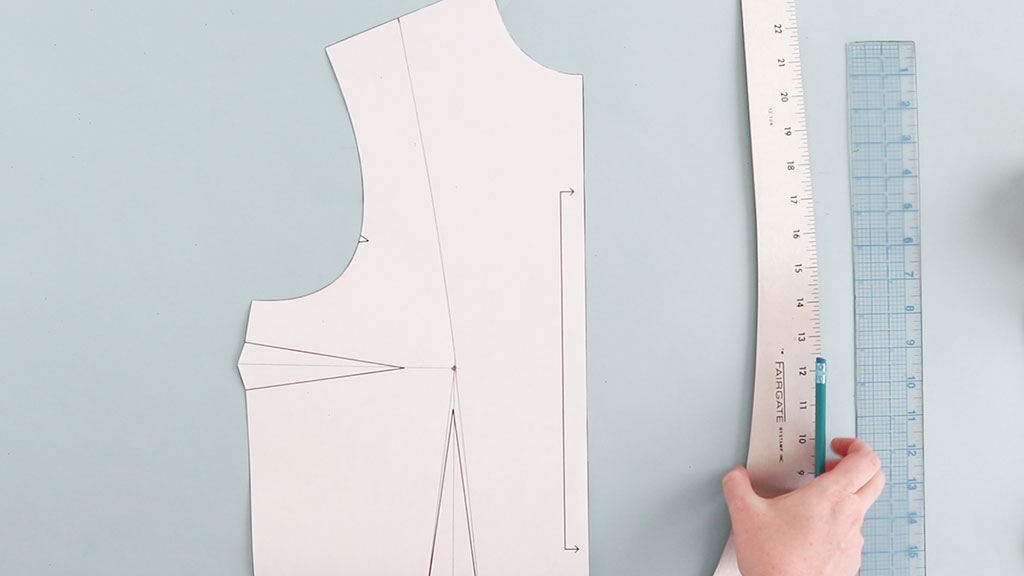 Draw in your front princess seam. To do this, use a curved ruler and draw a smooth line connecting your shoulder mark to your bust apex.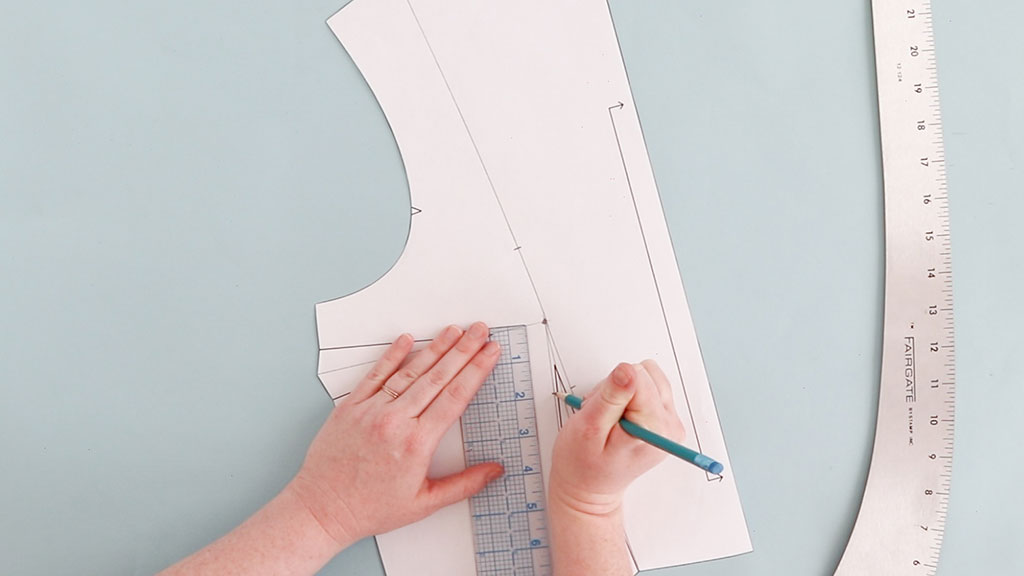 Draw some reference marks for notches, making sewing a lot easier. For example, mark 2" up from the bust apex, on either side of the line you drew in the previous step. Do the same thing on the dart legs.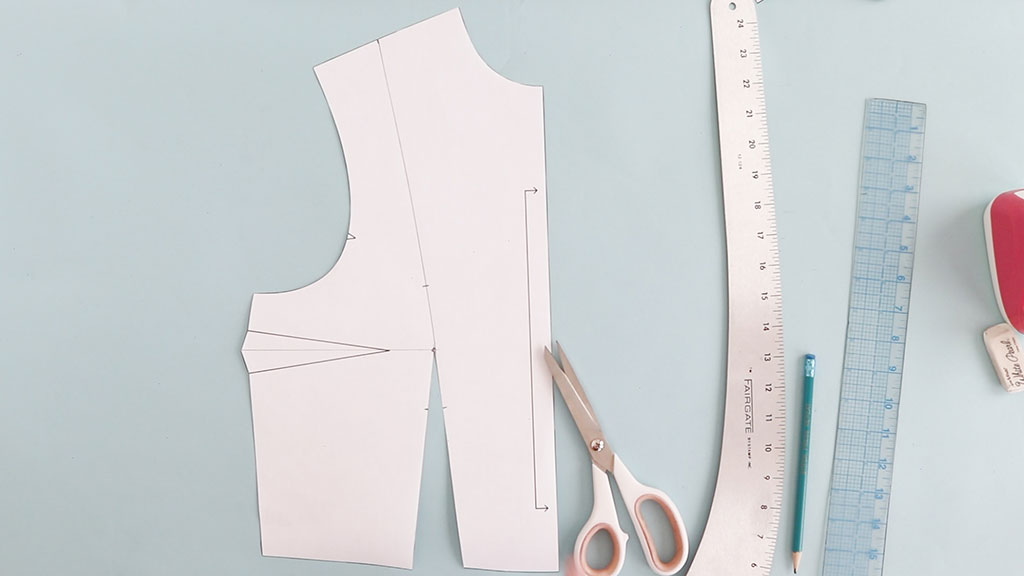 Cut out the waist dart and discard the wedge of paper.
Cut from the bust apex to the shoulder seam.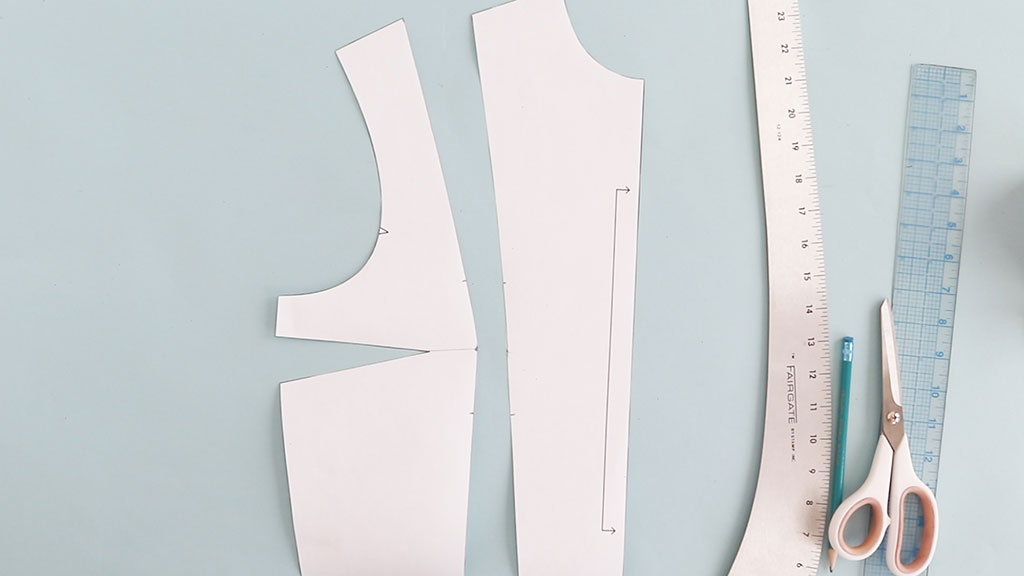 Next, eliminate the bust dart and discard the wedge of paper.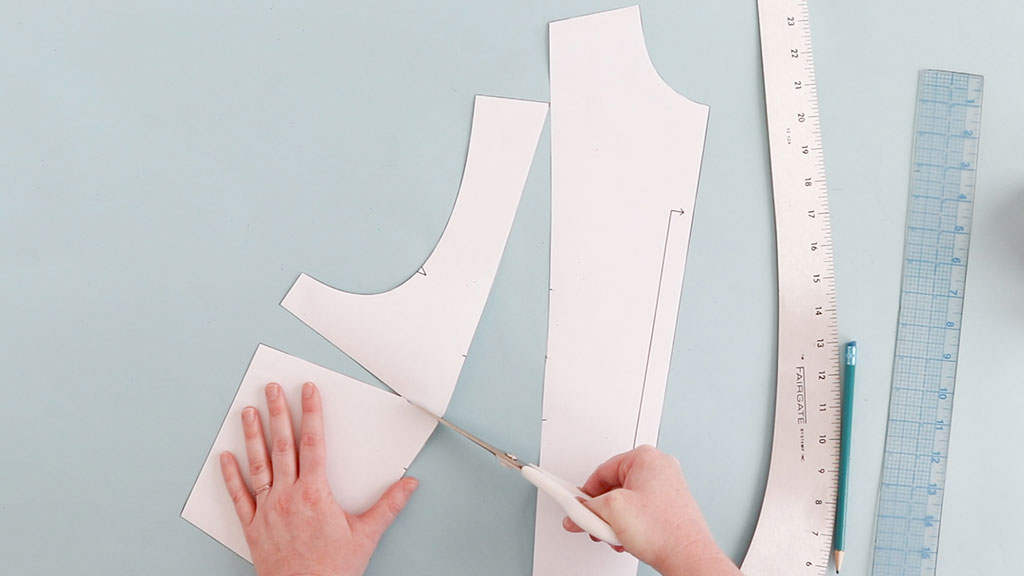 Cut from the bust apex to the bust dart tip, leaving a paper hinge.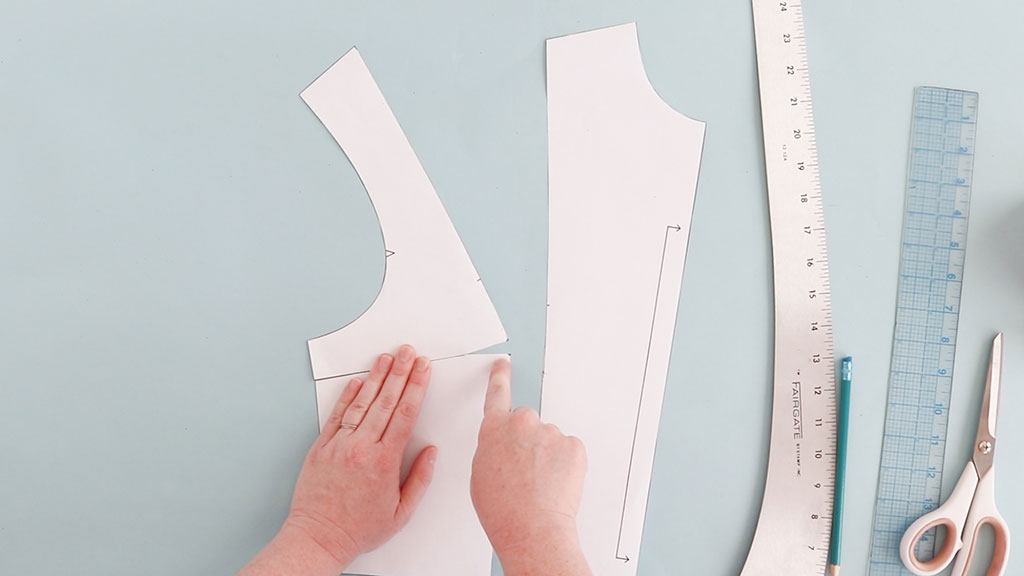 Close the dart, opening a small wedge of ease at the apex.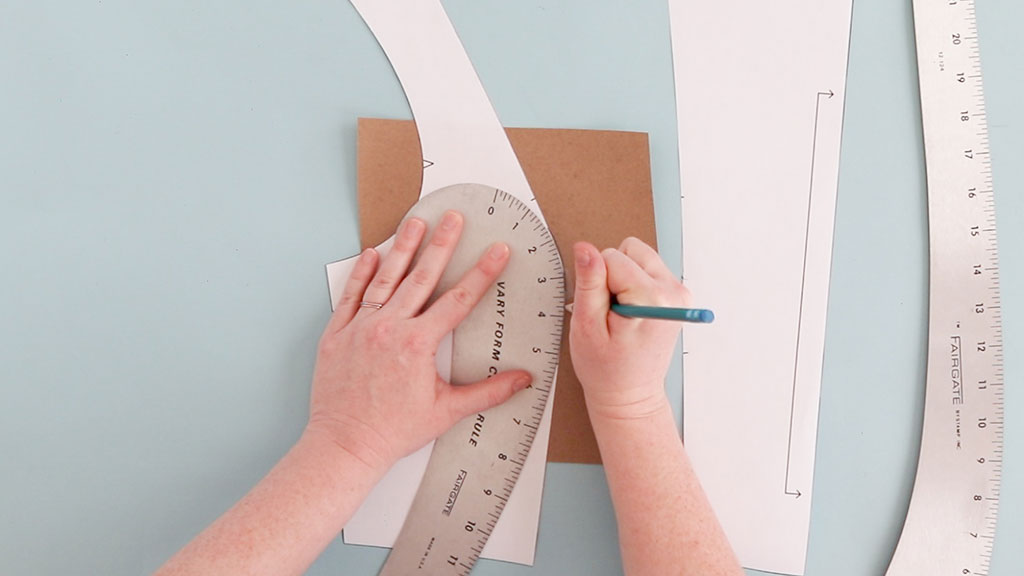 Grab a piece of pattern paper and place it underneath your side front bodice—tape in place.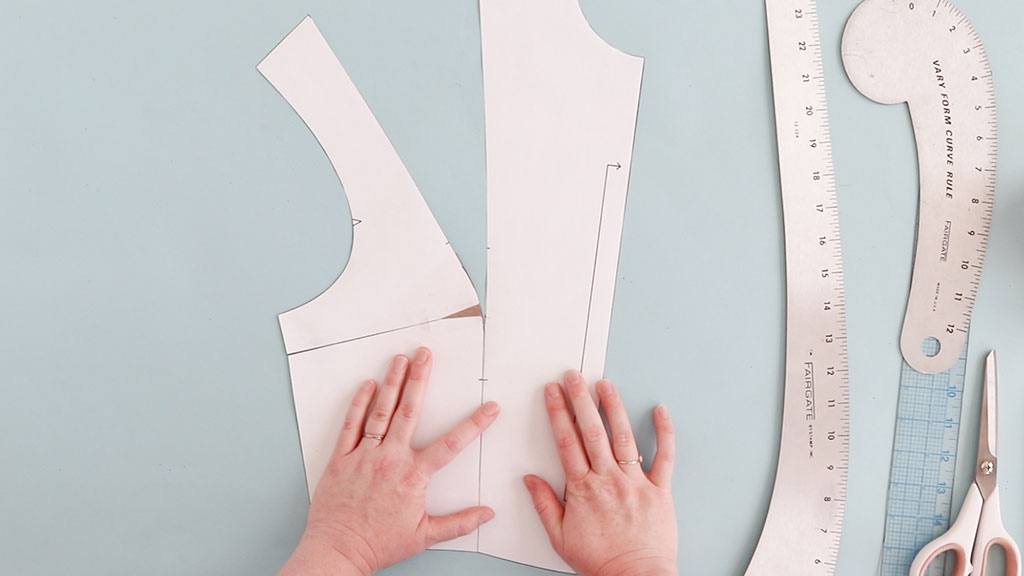 Use a curved ruler to create a smooth line at the bust. Then, cut along the new princess line.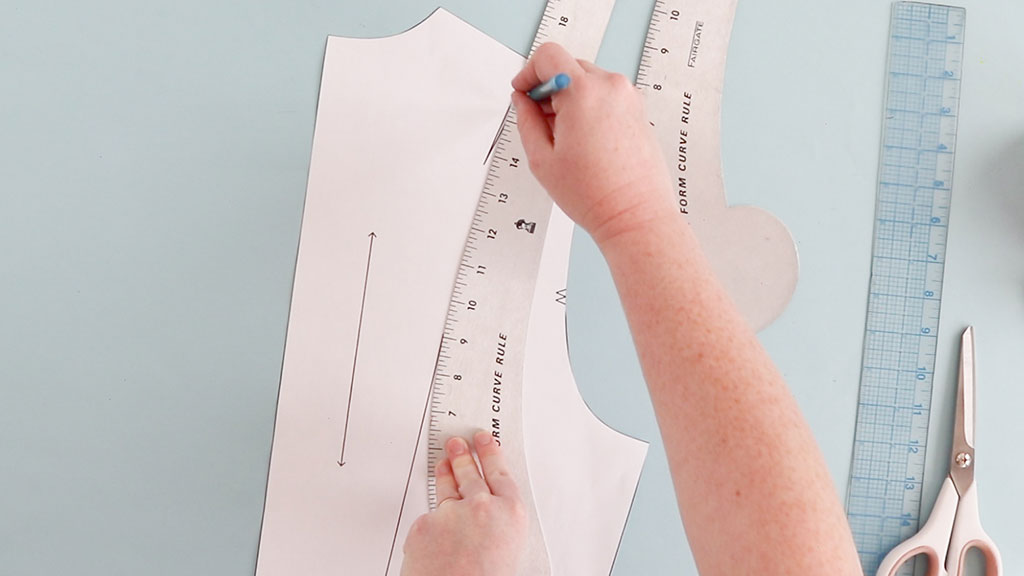 For the back pattern piece, use a curved ruler to draw a smooth, slightly curved line that extends from the center shoulder dart leg to the center of the waist dart.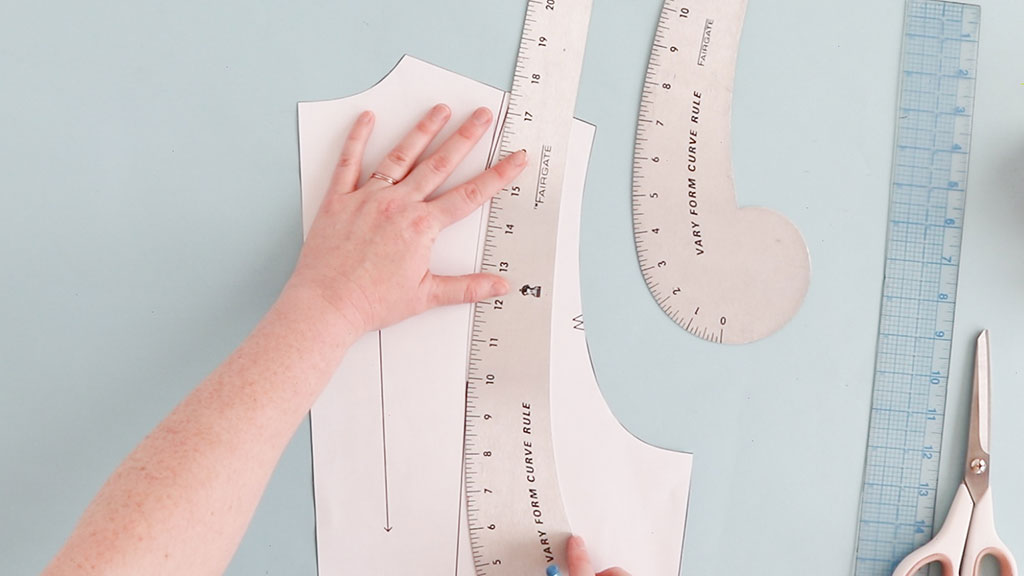 Draw a second line connecting the waist dart to the other shoulder dart leg.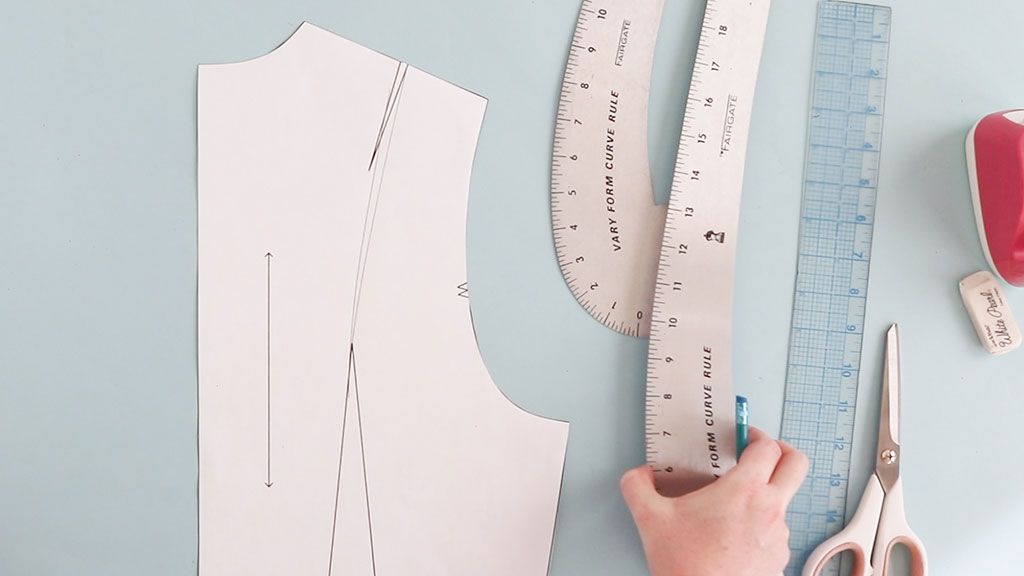 It should look like this.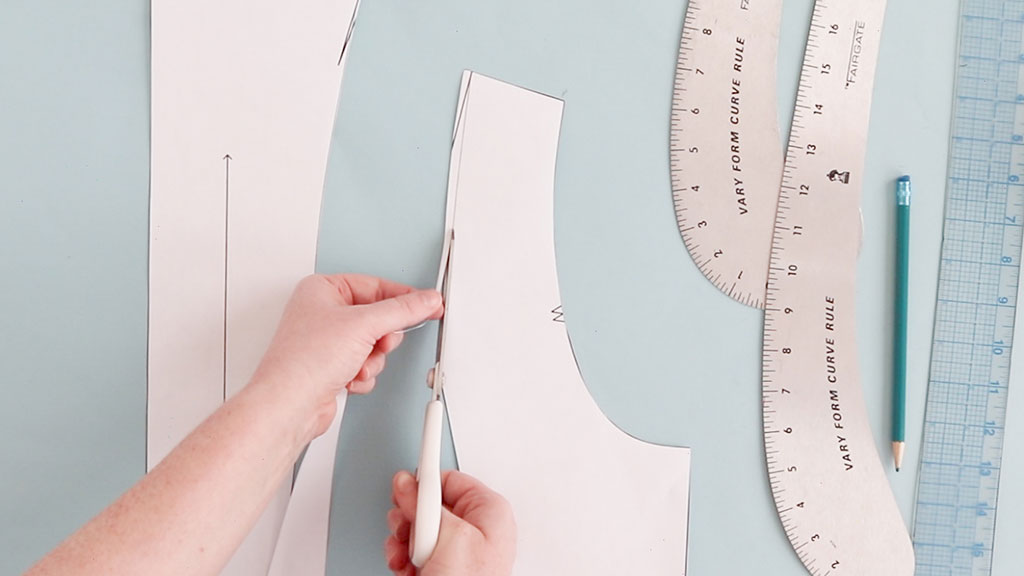 Cut from the waist along the center waist dart leg, following your line up to the shoulder. Repeat on the other side, removing the wedge.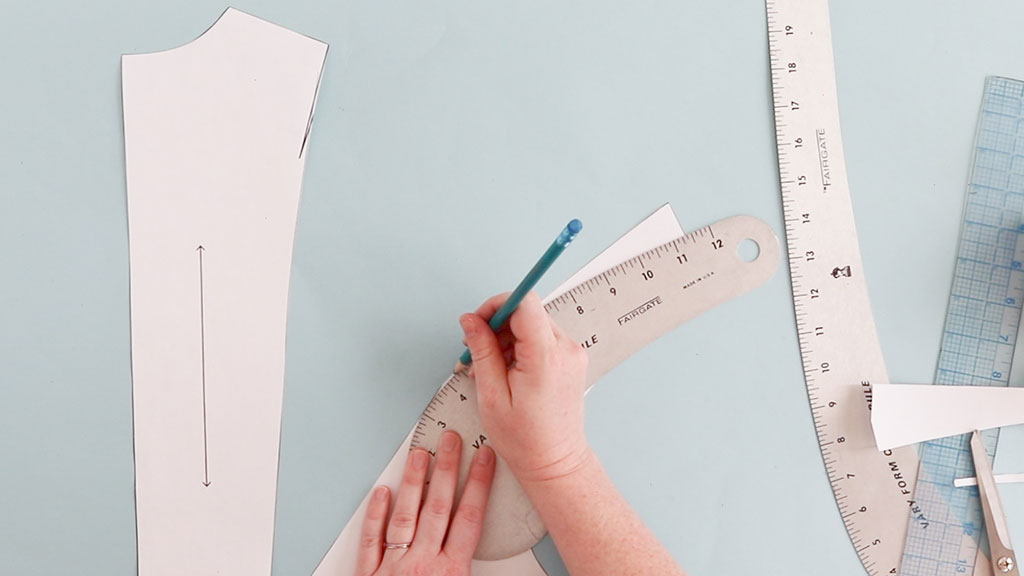 Smooth out any rough edges along the curved line.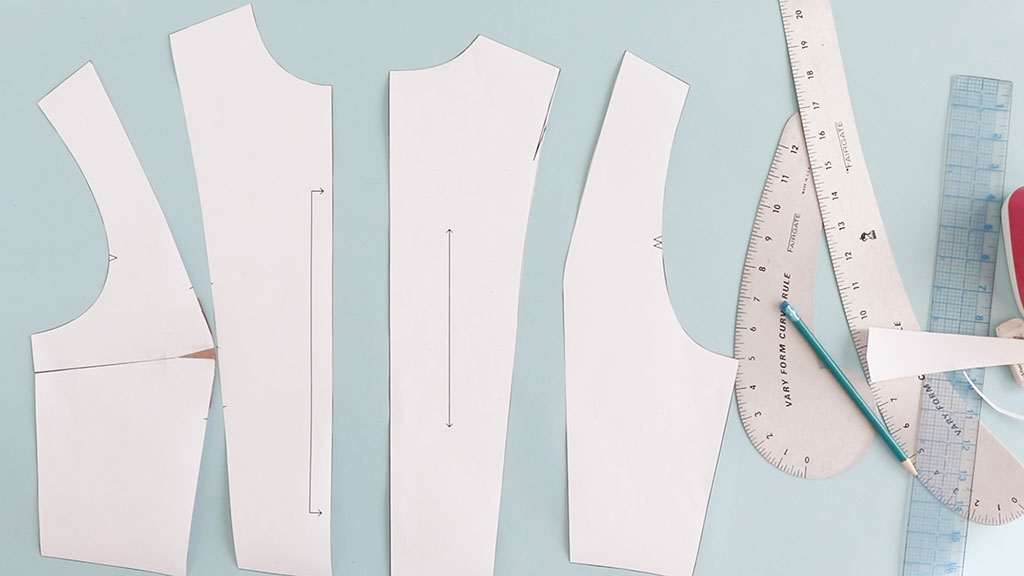 Now you have a princess seam! Add seam allowance, and you are ready to sew.
Love the article? Pin it for later.