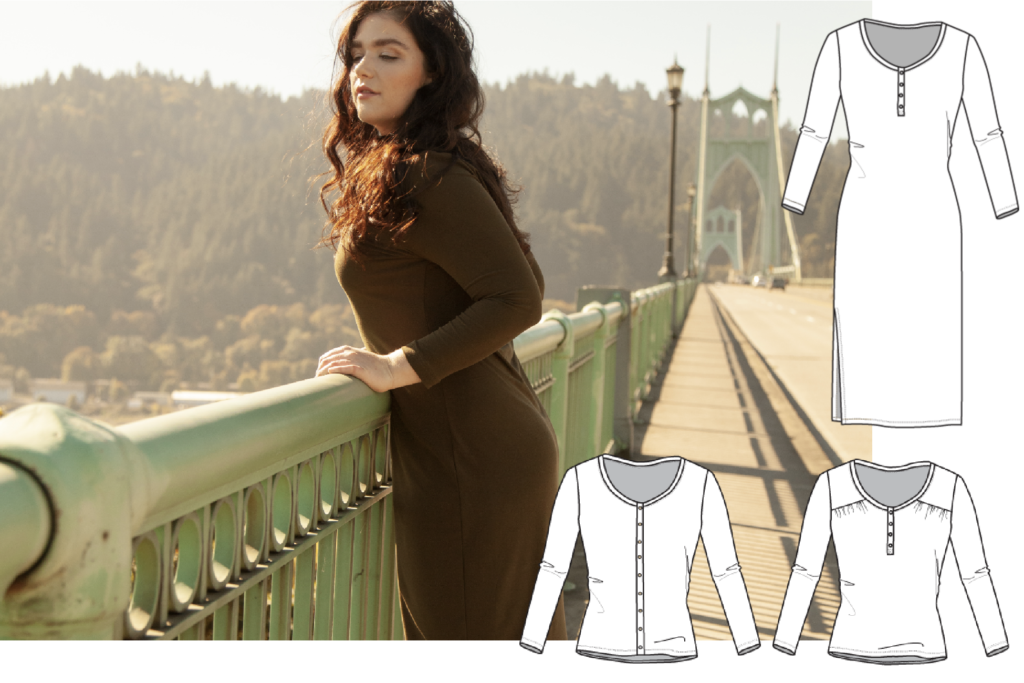 Everyone knows that sewing gives you superpowers. First on that long list is the ability to break the rules and make garments that represent you and your taste. We want to encourage you to think of our patterns as a blank canvas that you can customize to truly suit your style.
Our pattern hacks are designed to teach you hacking basics that help you customize patterns so that you can become a confident pattern hacker. Each month, we will show you how to draft and sew one new pattern hack, and we'll share links to two additional pattern hacks from our pattern hacks library.
These hacks help you give your Seamwork patterns a custom spin—all you need is paper, a ruler, and a pencil!
This month, we teach you how to create a henley dress with side slits. You can also check out two additional hacks. One will help you create a cardigan, and the other adds a shoulder yoke with gathers.
Note: For best results, be sure to make any necessary fit adjustments before hacking your pattern.
You'll Need:


The Elli henley


Paper


Pencil


Scissors


Tape


Clear ruler


HACK ONE: Henley Dress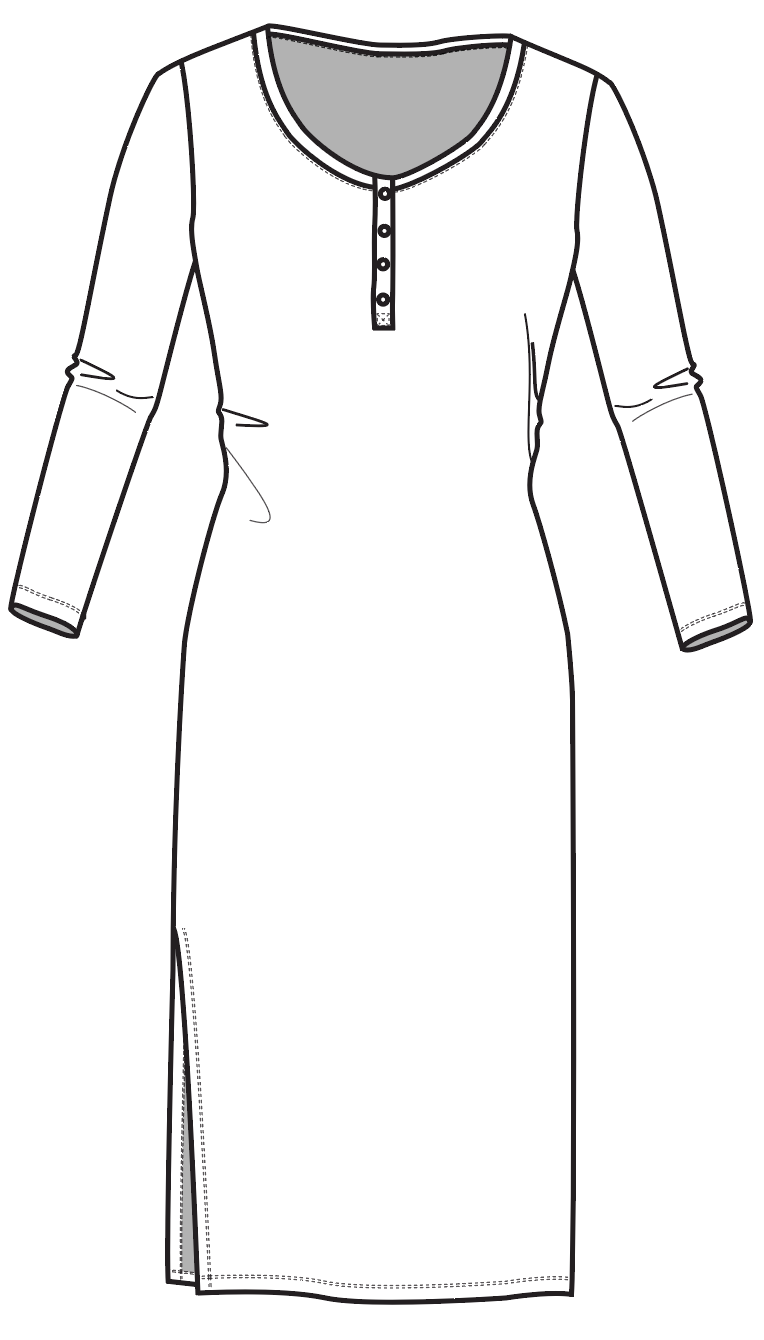 Turn Elli into a cozy henley-style dress complete with a playful—but entirely optional—side slit. This hack can easily be adapted to create any dress length and can be applied to other knit shirt patterns such as Rio, Sadie, or Jane.
DRAFTING INSTRUCTIONS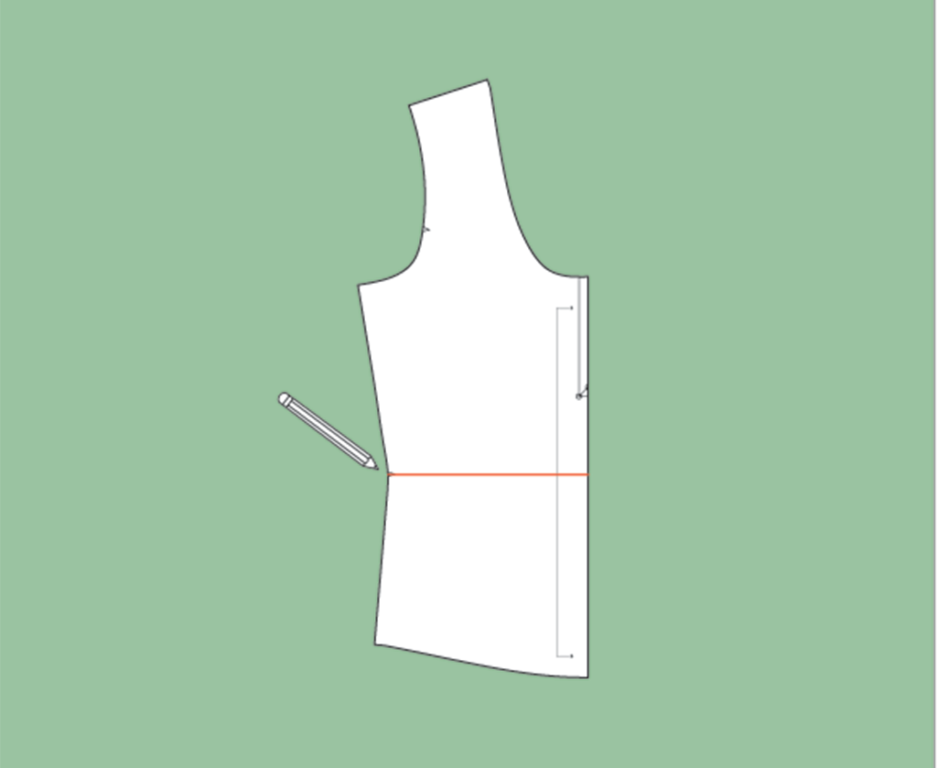 01 | At the waist of the front shirt, use a clear ruler to draw a line perpendicular to the grainline.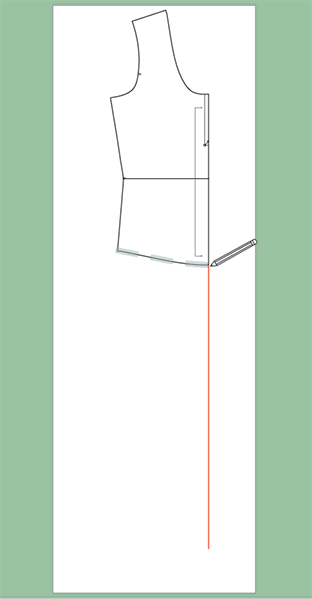 02 |
Tape a large piece of pattern paper beneath the front shirt, and then extend the center front below the hemline by 24".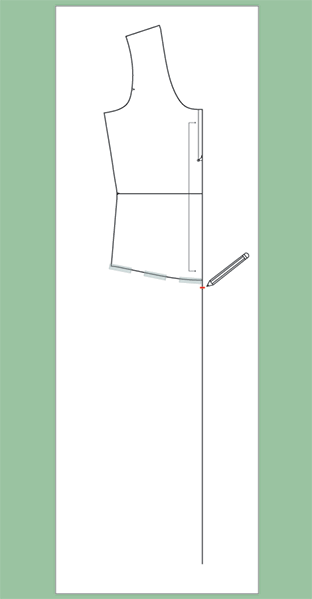 03 | Measure the distance from your waist to the fullest part of your hips. This is your hip depth. On the front shirt, mark the hip line at the center front.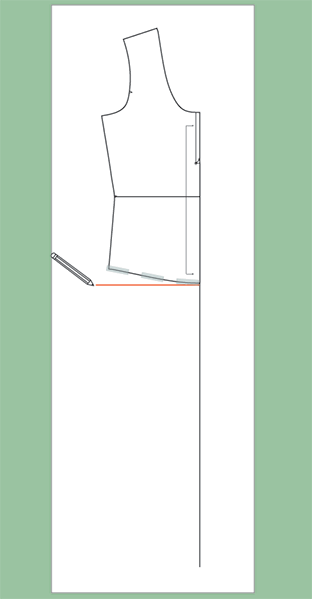 04 | Measure the circumference of your hips. Divide this number by 4 and add 1". This will account for seam allowance and ease. Draw a line this distance from your center front hip mark.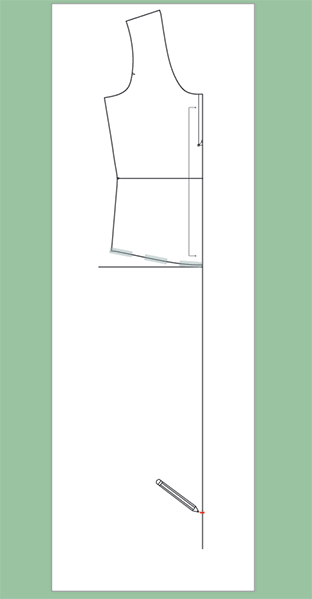 05 | From your hip, measure your desired dress length. Mark this distance from the hip on your pattern.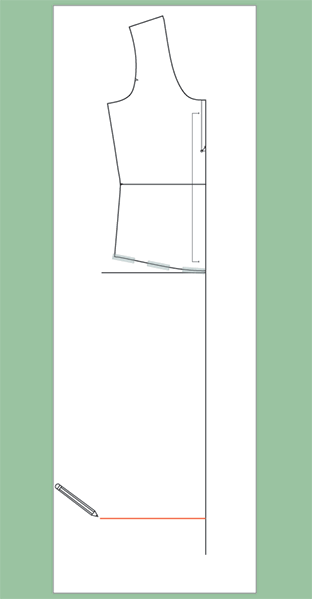 06 |
Draw a line equal length to your hip line distance at the hem marking.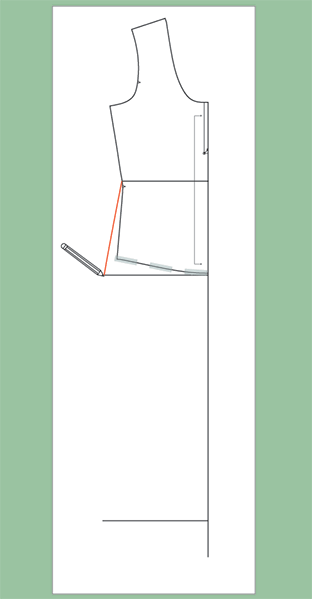 07 |
Using a hip curve, draw a line connecting the waist and hip at the side seam.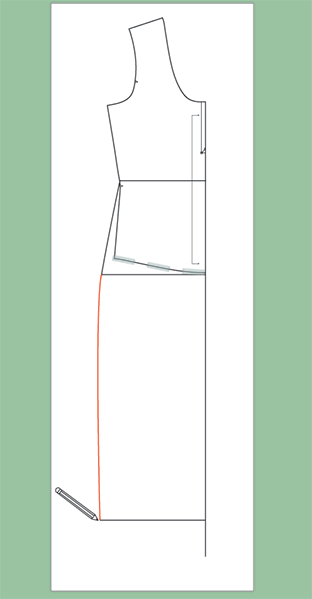 08 | Use a curved ruler to connect the hemline to the hip at the side seam.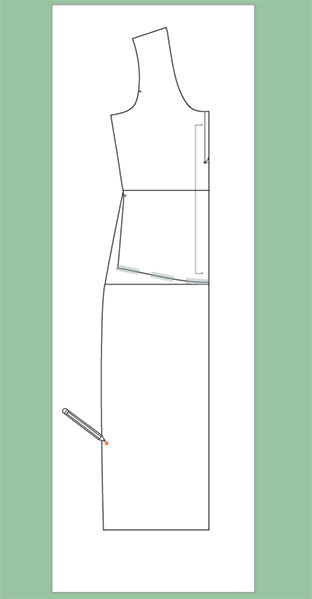 09 |
Mark a circle at the side seam for your desired side slit depth.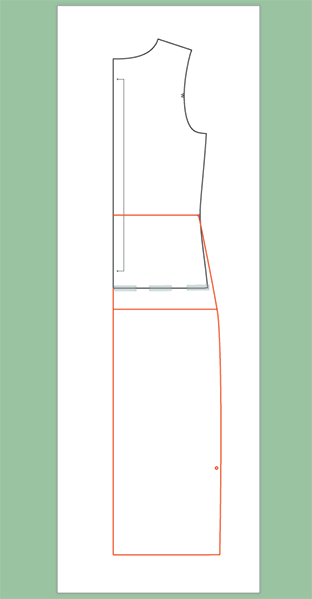 10 |
Walk the front and back dress pieces at the side seams to ensure they are the same length and all markings align. Adjust back dress to match if necessary.
SEWING INSTRUCTIONS


Clip to circle marking on the front and back side seam.


Use a twin needle or coverstitch to hem side seams below the marking at 3/8".


Use a twin needle or coverstitch to sew the front and back hems at 5/8".


With right sides together, sew the sides seams from the underarm to the circle marking.


Immediately above both side slits, sew a bar tack perpendicular to the side seam to reinforce the upper edge of the slit.


Complete garment according to pattern instructions.


Join the Conversation
Sign in or become a Seamwork member to comment on this article.