Patternmaking can seem like this really intimidating skill set. But you don't have to draft an entire pattern from scratch to explore these techniques. Simple tweaks and adjustments can completely change the look of a pattern. You also don't need to be a patternmaker to hack a pattern—they are supposed to be fun experiments that will help you create something unique to you!
Pattern hacking helps you get more out of a single sewing pattern. Think of the pattern as a roadmap—you can take more than one route to get to the destination, and the pattern is there to give you the lay of the land.
In this hack, I will show you how to transform a paneled skirt like Pauline into a faux wrap-style skirt. I'll also walk you through how to create a softly curved hem.
---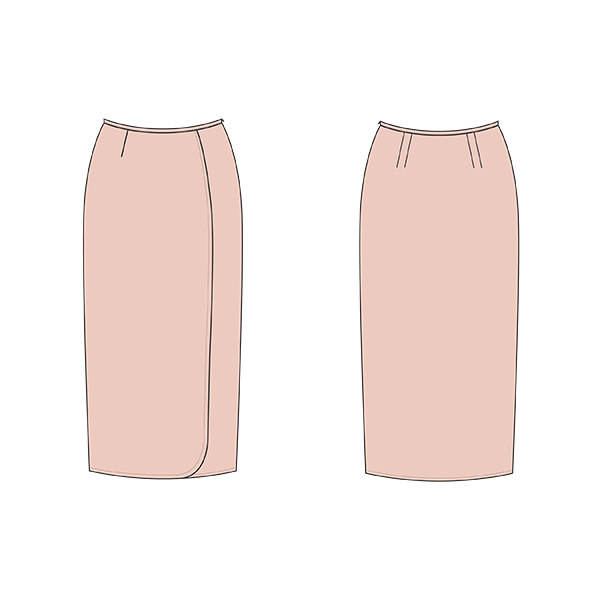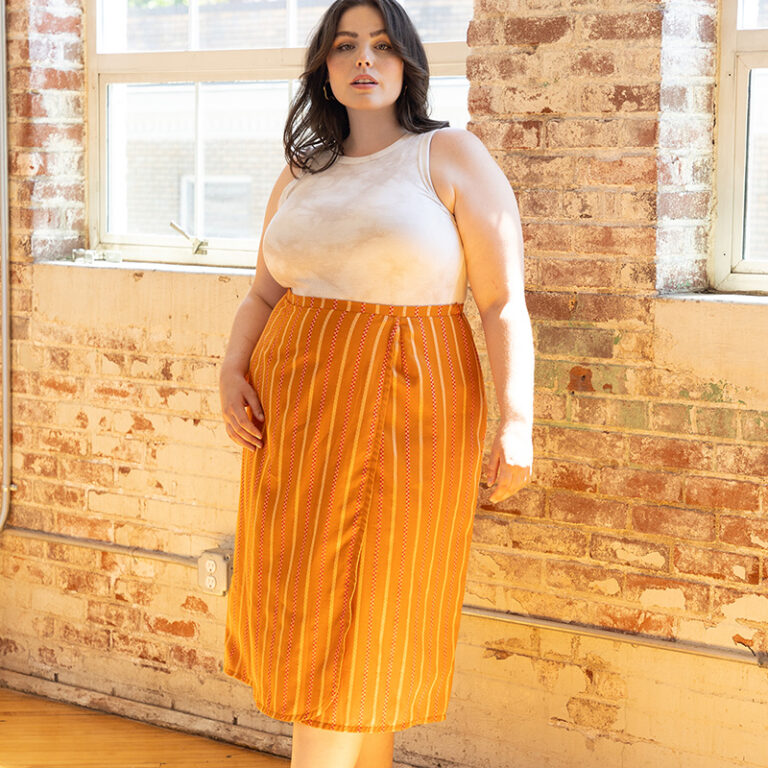 Draft a Faux Wrap Skirt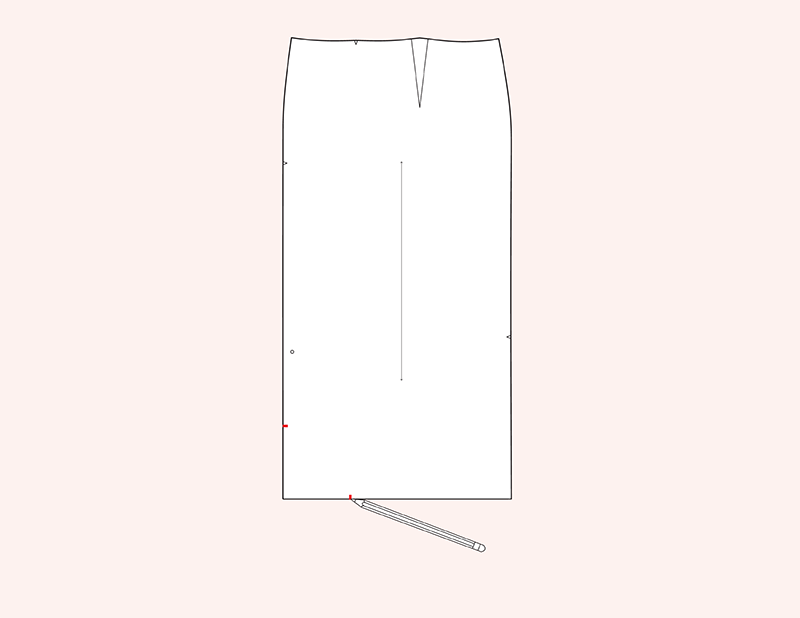 01
Measure and mark 4" up from the hem and 4" in from the seamline on the front right skirt.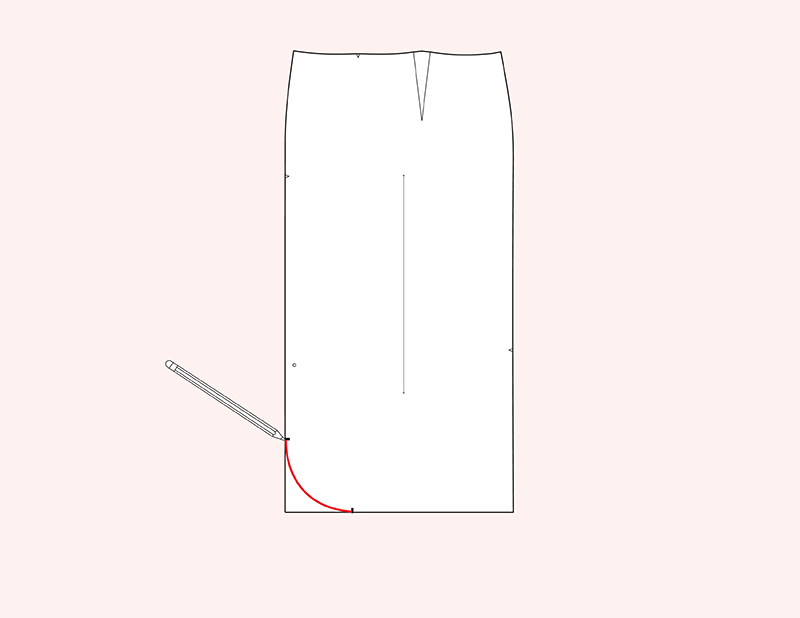 02
Use a curved ruler to draw a curved line connecting the guidelines on the right.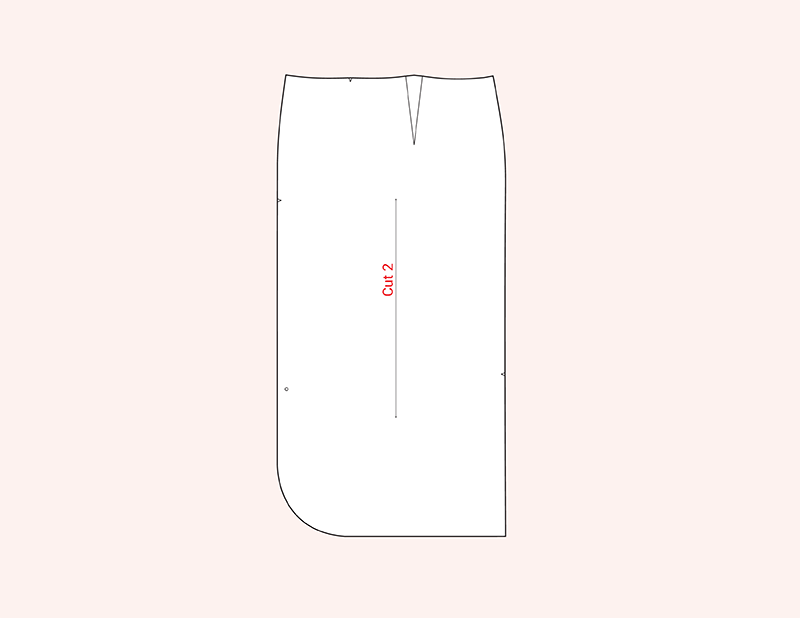 03
Re-label the pattern piece to "Cut 2."
04
Measure the length of the front and back hemline.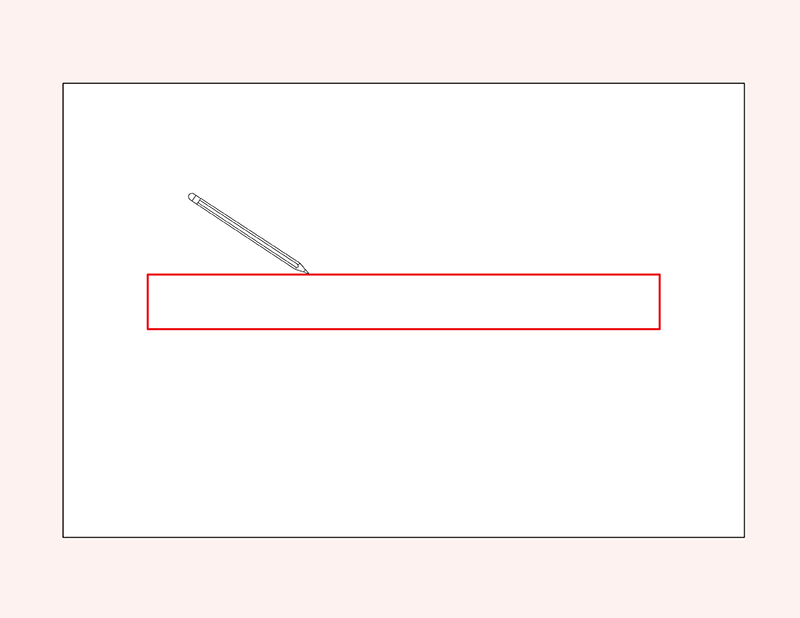 05
Divide this measurement by two and add 2". Draw a rectangle that is this length by 2".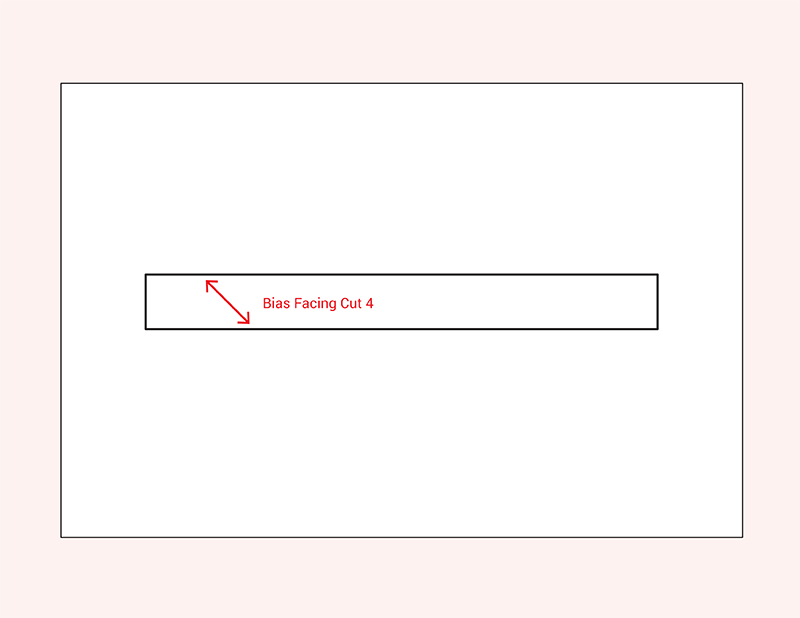 06
Mark a bias grainline and label "bias facing cut 4."
More pattern hack ideas for the Pauline skirt