Have you ever seen a pattern and thought, "How can I make this more me?" Or, "This is cool, but can I make it in this fabric instead of the suggested ones?" Or, "That's weird. I wish x,y, or z were different?" In this new series, I will be doing just this! I'll explore older Seamwork patterns in a new light and share my finished projects with you.
Start With Some Inspiration
During the summer, I noticed a lot of new trends and RTW pieces out in the wild that I was really attracted to. Stripes have always been a staple in what I sew and purchase (when I end up actually shopping), but this year it was like an explosion of cool and subtle stripes. That's when I got the idea to rethink one of our older designs, the Charlotte blouse.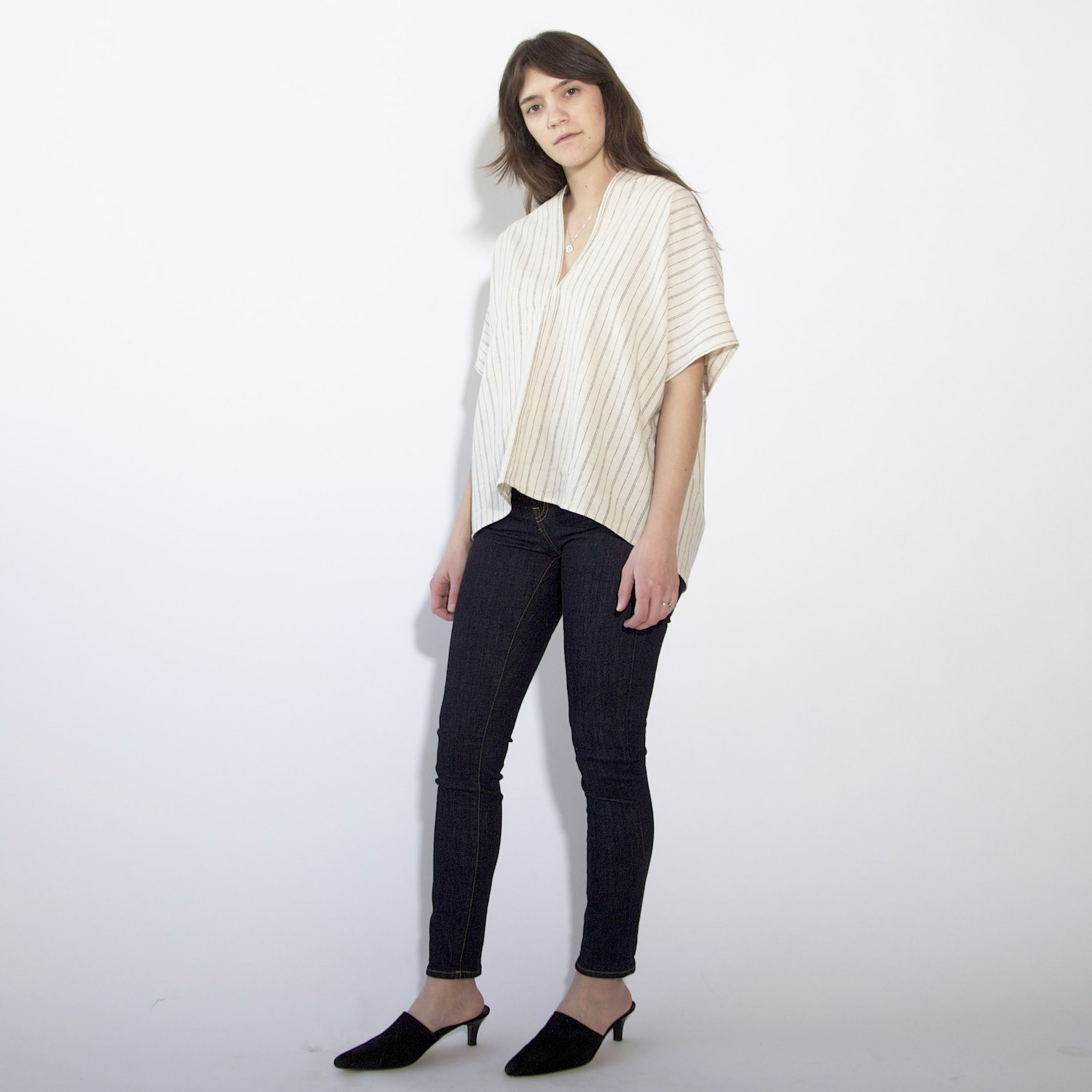 Double V top from Hackwith Design House
Charlotte in a New Light
Charlotte has a very specific style, but I think it is a really interesting design and the details are cool and architectural. I've always thought it'd be beautiful made up in a luxurious linen or something really structural to show off the shape. Once I started seeing all these RTW pieces out in the world, I thought the marriage of Charlotte and stripes would be a killer combination.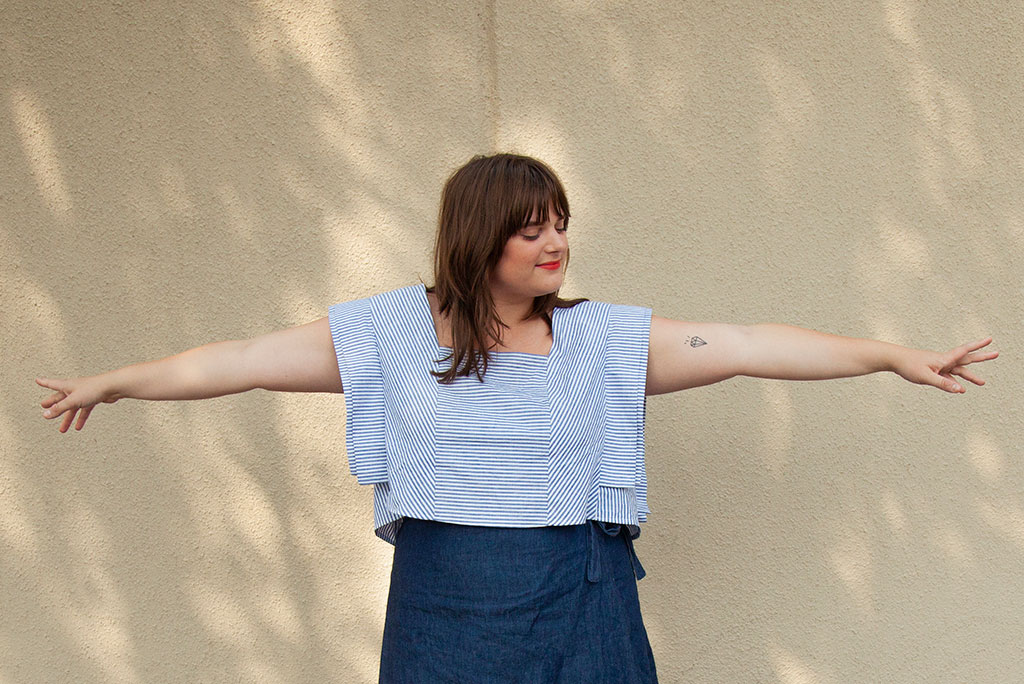 There are some things I slightly changed about the design. Since it's quite a boxy shape, I thought cropping it would help balance my more curvy figure. That way, I can wear it over tighter dresses or with high-waisted jeans. I cropped it about 10 inches.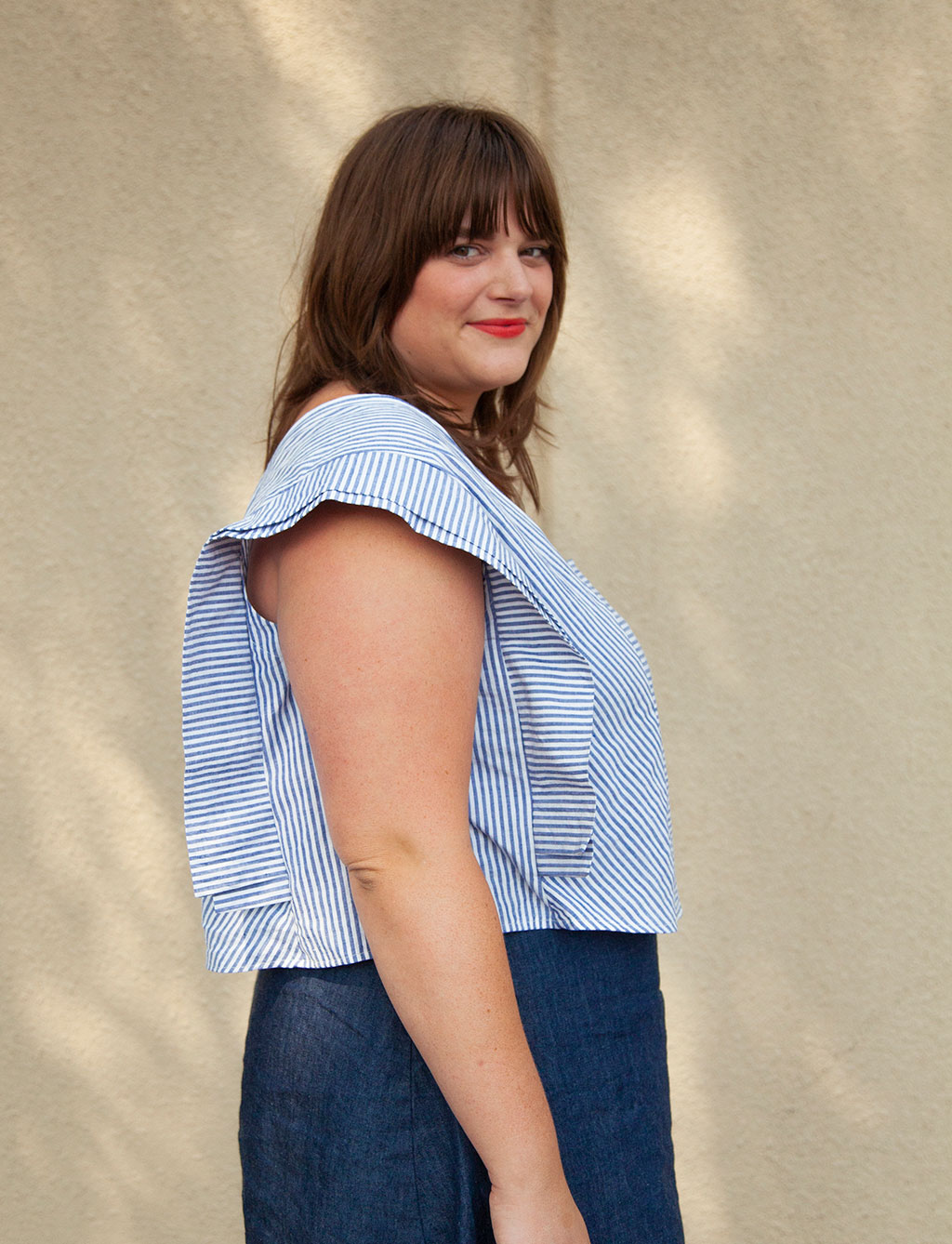 More Ideas for the Charlotte Blouse


Make it in eyelet and use the decorative selvage on the shoulder details, like this top from Gap.




Color-block by strategically mixing and matching colors of the same fabric.


Make it in linen and hand embroider a beautiful floral arrangement on the front panel.



The other modification I made was to lower the neckline, eliminating the facing. As I was trying it on while I was sewing, I felt like the stripes were taking over in a not-so-good way, so I think showing more skin helps a lot with that.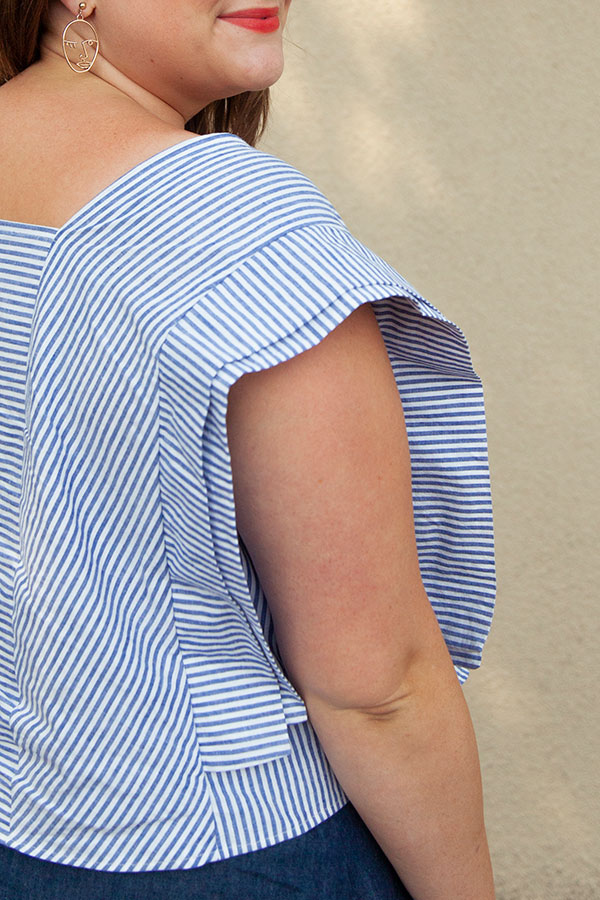 Join the Conversation
Sign in or become a Seamwork member to comment on this article.