Tacara is one of those dresses that you know you'll feel good in. With its fun oversized silhouette and slight cocoon shape, it makes me feel chic and comfortable, which is really important to me when I am traveling somewhere. Soon it will be the holiday season, and I think it's the perfect dress to pair with leggings or your favorite jeans—so you can either hop in a car for a road trip home, or fly in style to your next destination.
I personally don't sew a ton with knit fabric. I'm not as confident with the substrate. So, when thinking about sewing up Tacara, I questioned my skills a bit, and wondered if maybe I could adapt this pattern to work for me in a different way. Like, in CORDUROY! I get a lot of my sewing inspiration from RTW, so when I recently saw this corduroy dress from Sugar Candy Mountain's collection a few years ago, I thought what we all frequently think...I could totally make something like that!
Insert Tacara!
After reading From Woven to Knit—this article helps you determine if your pattern is a fabric chameleon—I knew I would have to adapt the sleeves and shoulders on Tacara pretty heavily to sew it in a woven fabric. Since it's designed for knits, the sleeves have negative ease in them. So adding the right amount of ease would be imperative.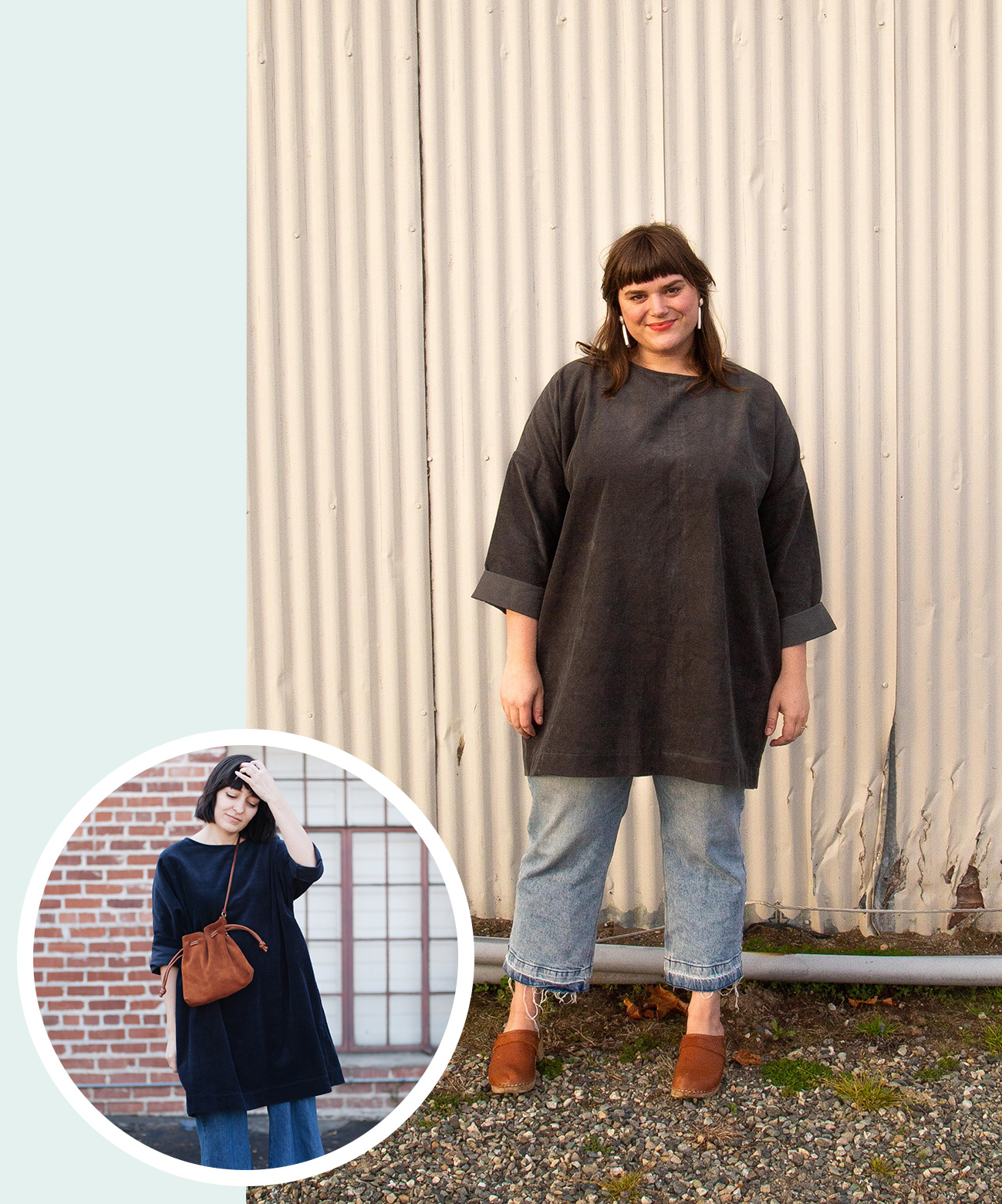 The inspiration, as seen on cali vintage.
When I have these ideas, I think about other patterns I could use to help understand ease. Looking through my catalog, I thought the Bo top would be a great resource. I measured the Bo pattern to see how much ease I should add to get a similar look to the inspiration dress.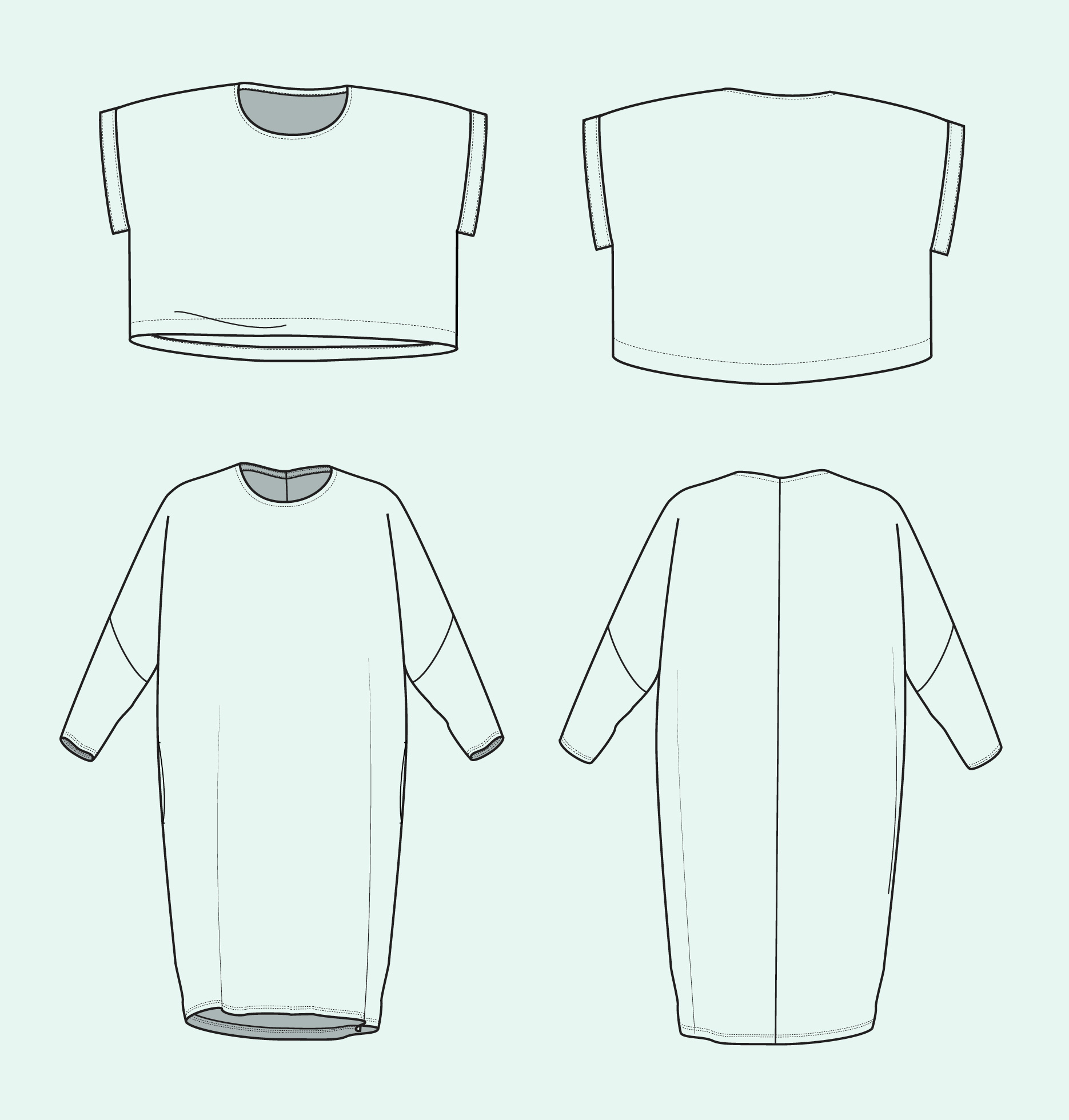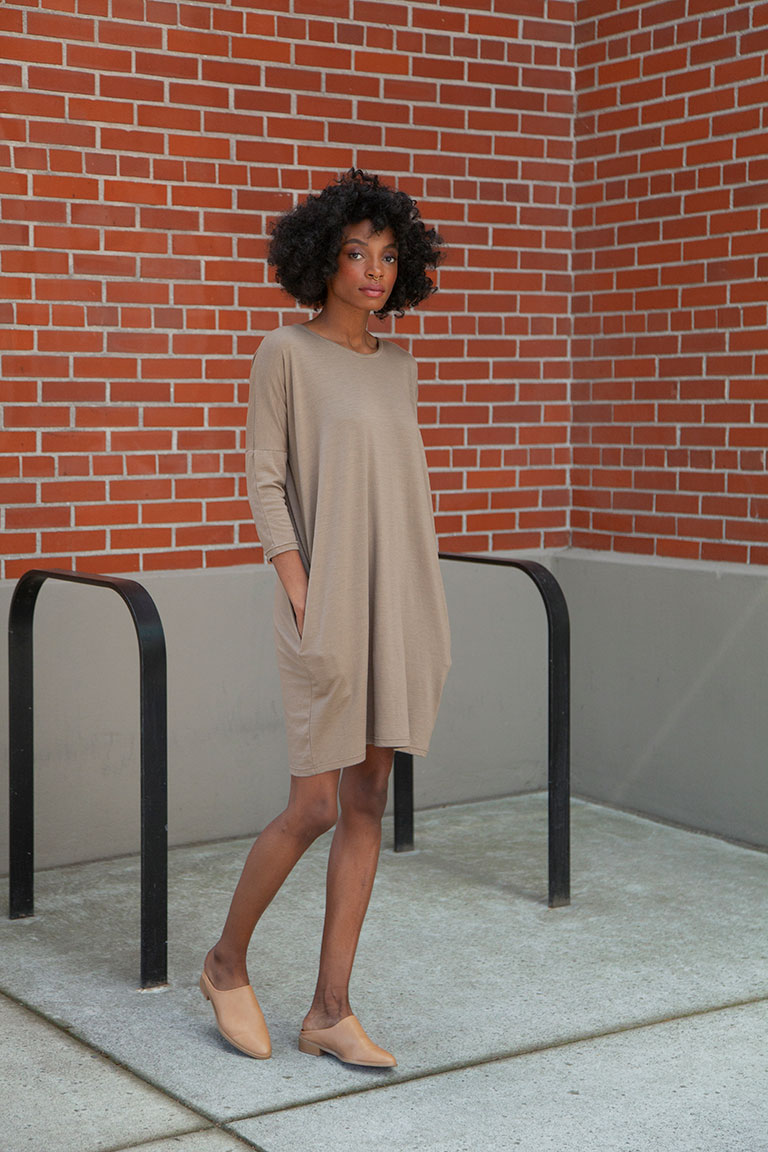 Neither of these patterns has traditional set-in sleeves, so I didn't have to worry about altering a fitted sleeve. The Bo top features dolman sleeves, and Tacara has drop sleeves, so I had more flexibility for this type of pattern hacking experiment.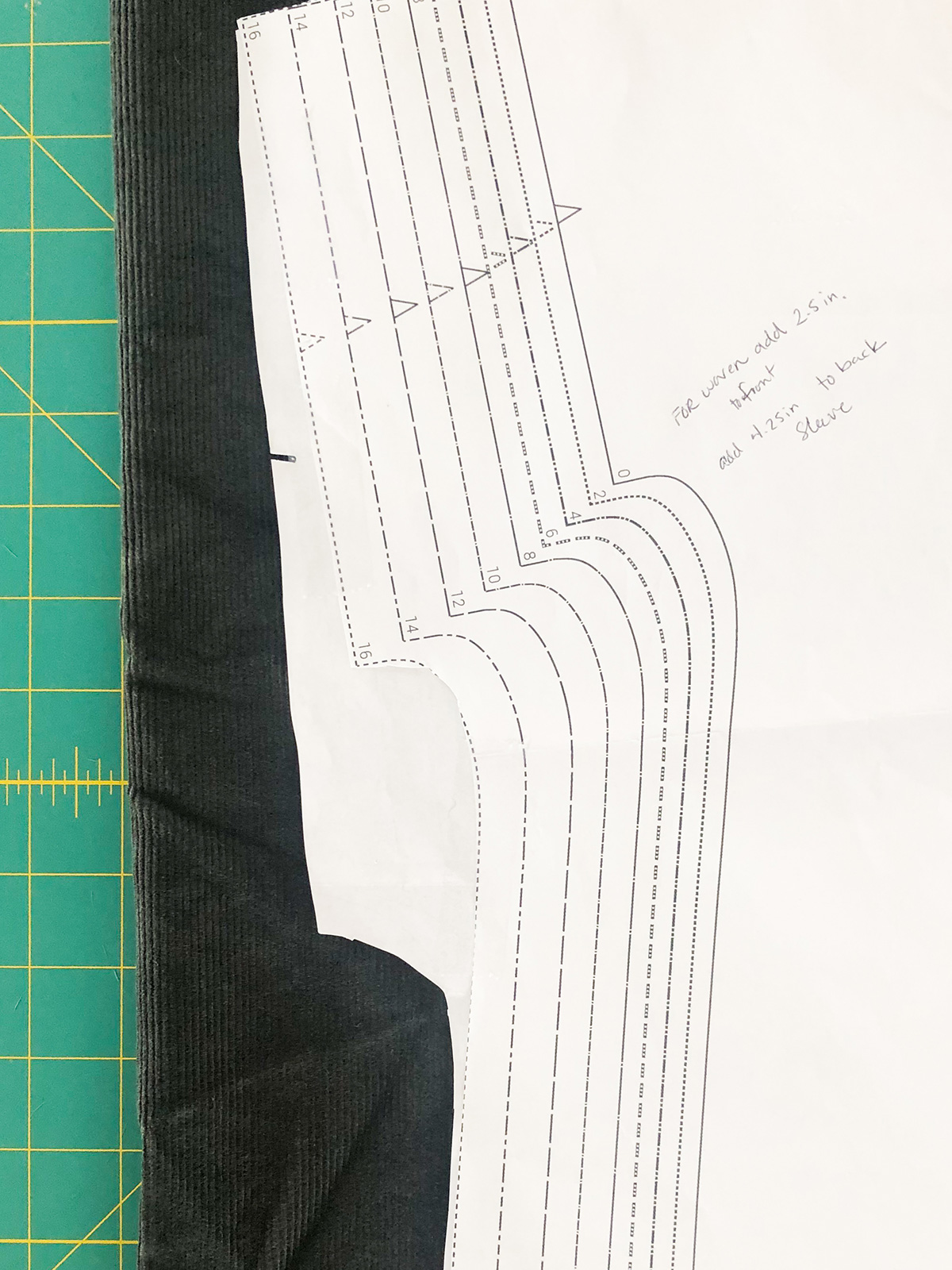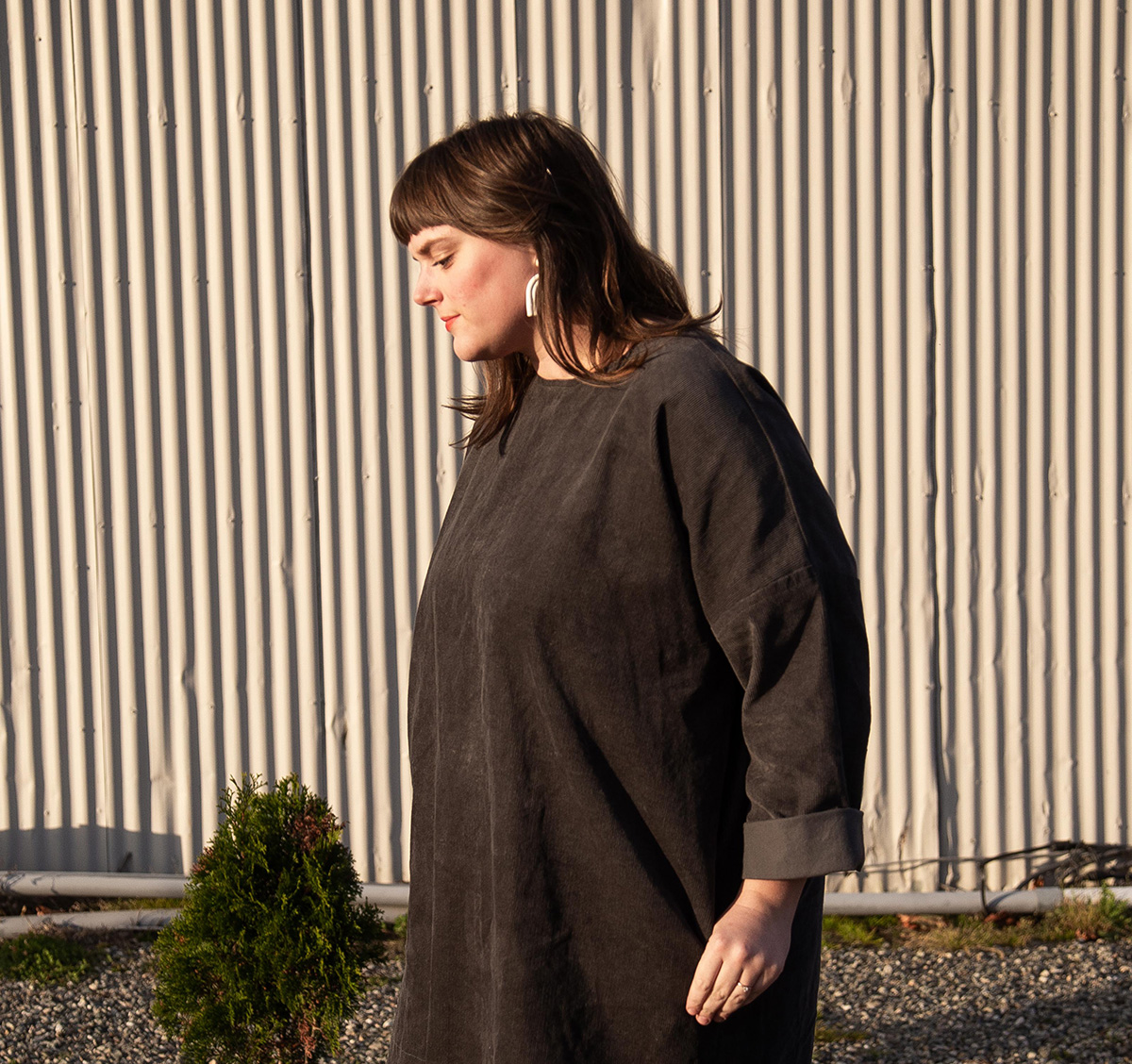 It turns out I needed to add 2 1/2" to the front sleeve and pattern piece, and 4 1/2" to the back. To make it easier on myself, I hacked it by basically just laying the Tacara pattern pieces on top of the Bo pattern to get the right shape, and mashed them together. I then added the same amount to the sleeve for ample movement.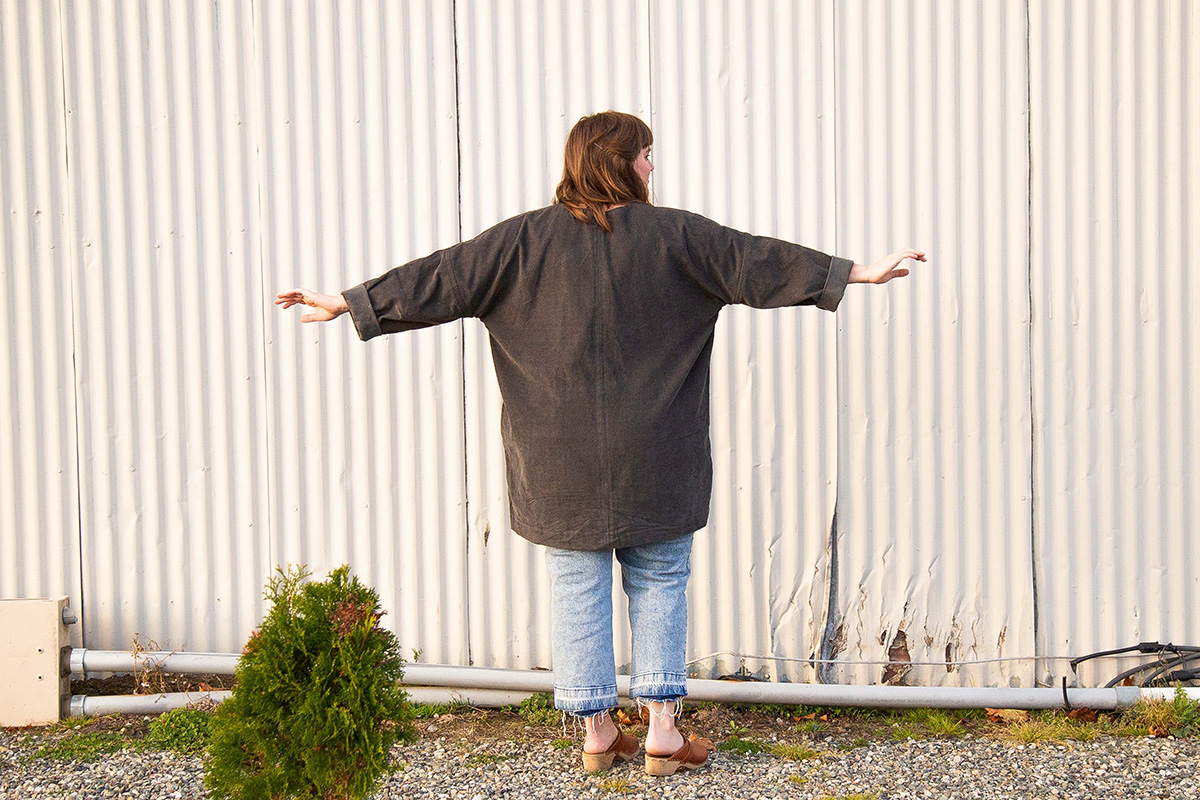 Overall I think this was a fun experiment, and even though it's not PERFECT, it's something I'm going to wear a lot! I also want to make sure that everyone knows this is not a scientific way of making this happen. I wanted to experiment loosely and freely rather than stick to a lot of math. A.) Because I'm really bad at math and B.) Going about sewing this way is probably my favorite way of learning. Not everything lined up perfectly in the end, but it worked, and I really like what came out of the whole experience. If you want to try sewing a knit pattern in a woven fabric, don't forget to check out the article I referenced above, From Woven to Knit—it helps a lot!