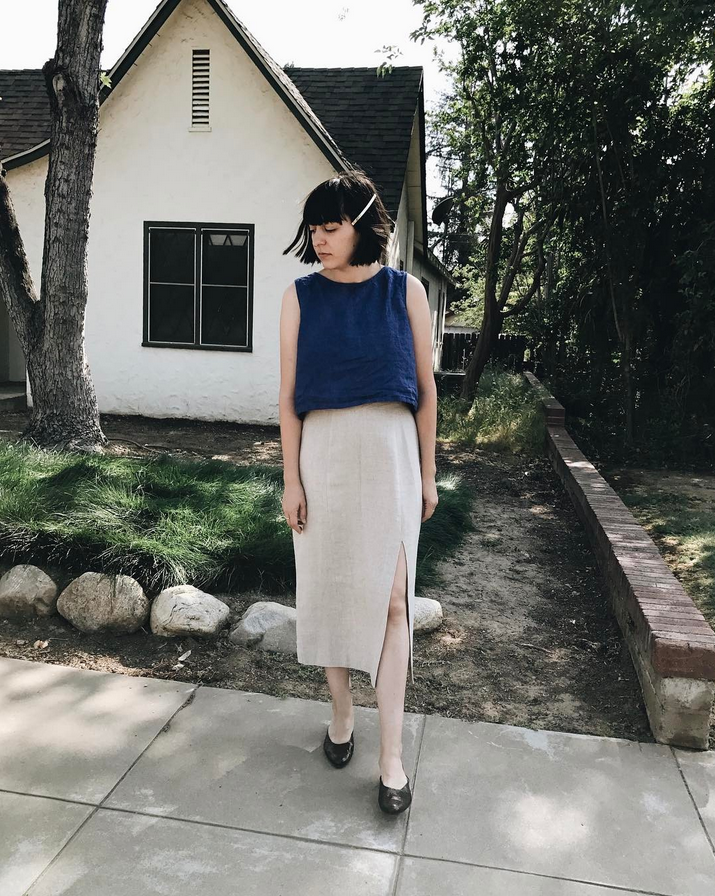 Shopping for vintage clothing can be as thrilling as it is mysterious. You might find yourself attracted to prints and silhouettes you'd never dreamed of wearing, and they might fit seamlessly into your existing wardrobe, or they might leave you feeling like you are in costume.
Adding vintage pieces to your wardrobe just requires a bit of patience and attention to detail, and is best done with an open mind and creative approach.
We spoke to Erin from calivintage, who has perfected the art of incorporating vintage pieces into a modern wardrobe. After years of fashion blogging, she now sells vintage in her online shop. She praises vintage clothing for more than just its style, "Vintage is a really great option for so many reasons! Besides being able to find better quality textiles, it's also more eco-friendly and socially conscious than buying new."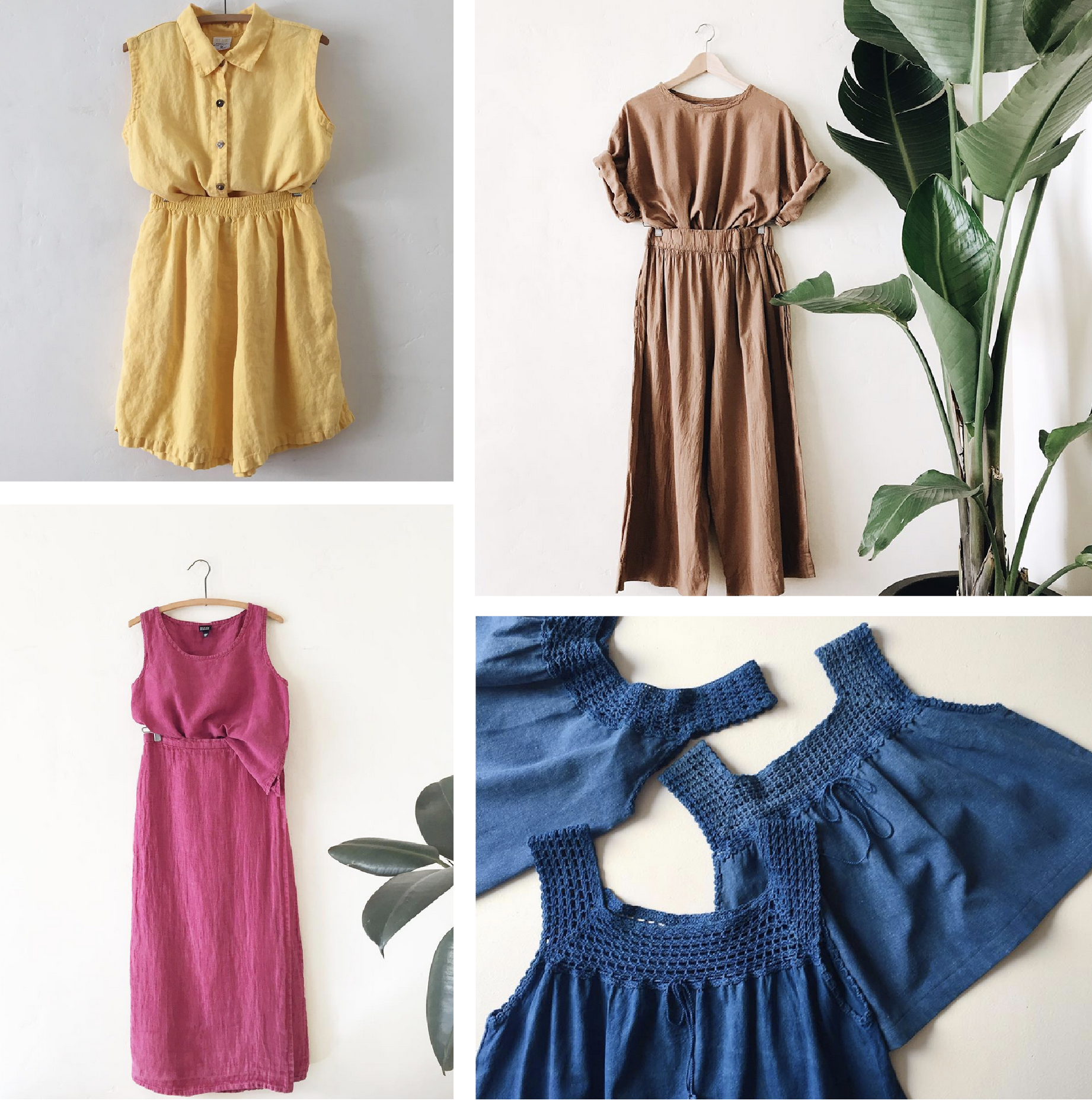 From left to right: vintage high-rise shorts, matching set by Cotton USA, vintage Eileen Fisher set, handmade Bolivian crop tops dyed with natural indigo by Erin.
Here are some of her tips for personalizing vintage clothing.



Make good friends with your tailor: "One thing to remember is that because vintage is so affordable, you'll have plenty of your budget left over to make good friends with your tailor. I really like crop tops lately, so I'll just take a regular shirt and get it hemmed to a length that I like for a completely new look. Or if something doesn't fit quite right, it's easy to get it taken-in so that it fits perfectly."




Mix and match: "From a styling perspective, it's fun to just mix-and-match vintage clothes with your modern wardrobe to make things more interesting. It's also lot easier to use vintage as a way to experiment with styles that you aren't sure about because it's much less of a commitment. If you don't like it, you can sell it, or send it back to the donation bin!"




Focus on the textiles: "When I'm flipping through the racks of a vintage shop or thrift store, I definitely keep my eye on textiles. I'm really into natural fibers like linen, raw silk, and wool, so I focus on those details first. There's a lot of inexpensive fast-fashion on the racks at thrift stores, so a natural textile typically jumps out among a sea of polyester."




Look out for past trends: "Since we're talking about vintage, the fun part there is that so many current trends are inspired by the past, so you can go out and find something 'trendy' from decades past and it will end up being even more interesting and unique than something brand new!"




The older, the better: "The nice thing about a lot of vintage textiles is that they're probably a pretty decent quality if they've withstood the test of time and made it this far. And if it's used, then it's probably been washed and worn and still maintains a really great shape and feel to it."



Now that you have some ideas for a personalized approach to vintage clothing, you can dig deep into the possibilities that vintage offers for your closet. Next step, learn how to collect and care for your vintage clothing. And if you ever feel the need to recreate some vintage looks for yourself, here's how you can find inspiration from vintage patterns without having to deal with the limitations of vintage sizing.
Join the Conversation
Sign in or become a Seamwork member to comment on this article.