When I was 11 years old, my mom came home with 9 to 5 on VHS. She insisted I watch the film, proclaiming that it was vital to me becoming a well-rounded woman. I was, like most girls on the edge of adolescence, skeptical at best.
For those of you who have never had the extreme joy of watching 9 to 5, it is a story about three women who become unlikely friends and allies as they bond over their mutual hatred for their boss. Pretty standard plot. Except things take a turn when they kidnap their boss, hijack the business, and implement company-wide changes. These changes ultimately improve the business and the lives of the people who work there. It's basically the hugest "told you so" moment in film history.
It is pretty easy to see why I was instantly smitten with the film. My preteen self not only appreciated what I recognized at the time as "girl power," but I was also enamored with the individuals the story revolved around.
It is also hard not to notice the three drastically different approaches to business attire represented by Lily Tomlin, Dolly Parton and Jane Fonda. Lily sports a buttoned-up look that was the essence of office wear in 1980, Dolly is her typical sultry self with figure-hugging sweaters that hide no secrets, and Jane sports a look that is modest and sugary-sweet. These different styles may reflect the personalities of each woman but in no way do they reflect their individual ability to get the job done.
When I think of power dressing, I think of being empowered to wear what makes me feel good, not what is in vogue, not what the shelves at a trendy megastore have to offer, but what inspires joy in me.
Office wear generally dictates that we blend, and there have certainly been times in my life where I felt inspired to do exactly that. Historically, these have been times of personal change and insecurity. When I first moved to Portland was one of these times. I defaulted to simple shapes and solid neutrals. I felt uninspired to sew and uninspired to dress myself. Interestingly, I found myself drawn in by the lure of ready-to-wear more and more frequently. The bait was instant gratification in a world that felt unfamiliar and strange, and I was the fish eager for satisfaction.
Gradually, I pulled myself out of this funk. I sewed with eye-searingly-bright rayon jacquard, I reached further into my closet for the me-made dresses I hadn't worn for a year, and wore my favorite denim jacket on as many occasions as possible. These components all made up my personal version of power dressing. But your version is probably different, and it's supposed to be! Maybe for you, power dressing is novelty prints all day, every day, or a steady palette of black, or head-to-toe vintage.
When it comes down to it, we are most powerful when we wear what feels good to us, while embracing, loving, and respecting our differences. Whether your style is more along the lines of Jane or Lily, show off your own personal version of power dressing with the confidence of a thousand Dollys!
In this month's issue learn about the history of women in pants, the power of the humble iron, and how to incorporate your me-made style into your office wardrobe.
We also have two gorgeous new patterns to help get you ready for fall. Neenah is a body-hugging turtleneck dress that is equally sexy and sophisticated.
Neenah pairs perfectly with Delavan, an unlined jacket that features a modern cut and a shawl collar. We'll help you take Delavan to the next level by showing you how to use a Hong Kong Finish on your seams, and add a lining to your jacket.
Regardless of your fall sewing plans, give yourself permission to wear what you love. Go ahead, add that wacky fluorescent lining, or wear that body-conscious dress that has been patiently waiting in your closet. If it makes you feel like you, then you will shine.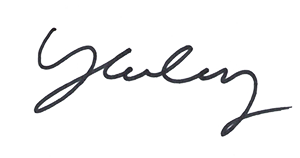 Haley Glenn,
Editor & sewing maven
Join the Conversation
Sign in or become a Seamwork member to comment on this article.