Imagine if all independent apparel businesses had access to the same tools, resources, industry connections, and technology—all from the very beginning. Instead of struggling to find space to create products and learn marketing from home, what if makers could walk into a building full of industrial sewing equipment, community resource forums, patternmaking programs, wide format printers, and an ever-alluring button-attaching machine? That's the idea behind Portland Apparel Lab (PAL), a community-based makerspace in Portland, Oregon.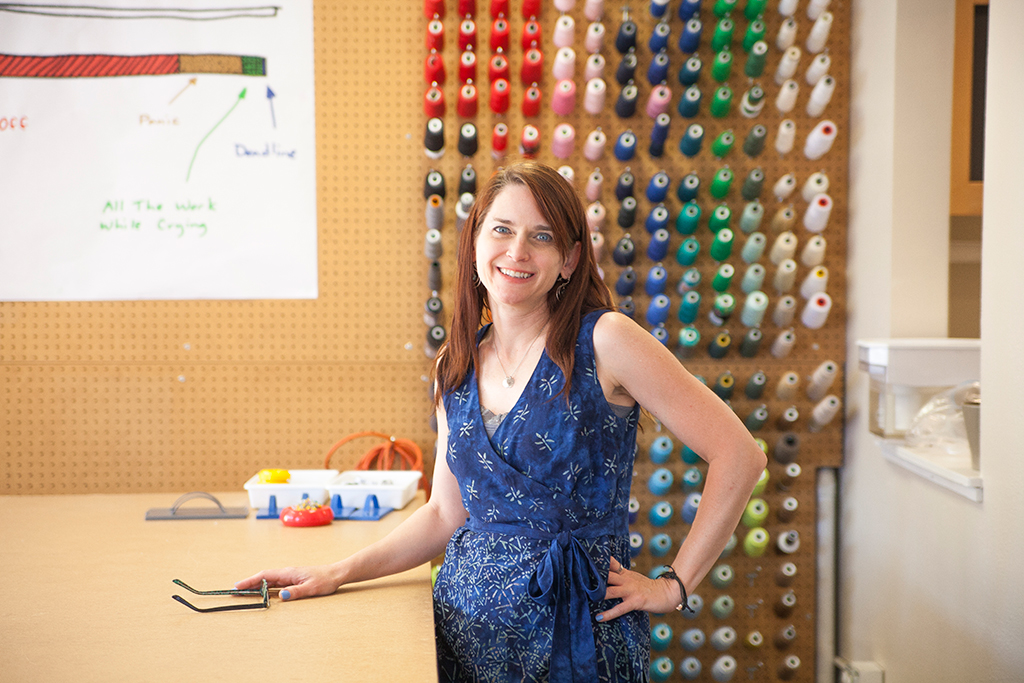 Dawn Moothart first had the idea for PAL while she was working from home and freelancing for other designers, "My friend, Crispin, and I sat up sewing late at night for many nights and, over the course of a year, hatched a plan that if all these small business people could work together, we might all build a better industry in Portland. If instead of everyone starting at square one, we could all start at square one hundred, our industry would be stronger and the many talented folks I worked with could be successful."
At PAL, members have access to the space and all equipment, are connected to other established resources, and regularly meet to grow their businesses together. In a city with a thriving apparel industry, this makerspace model is a meaningful asset.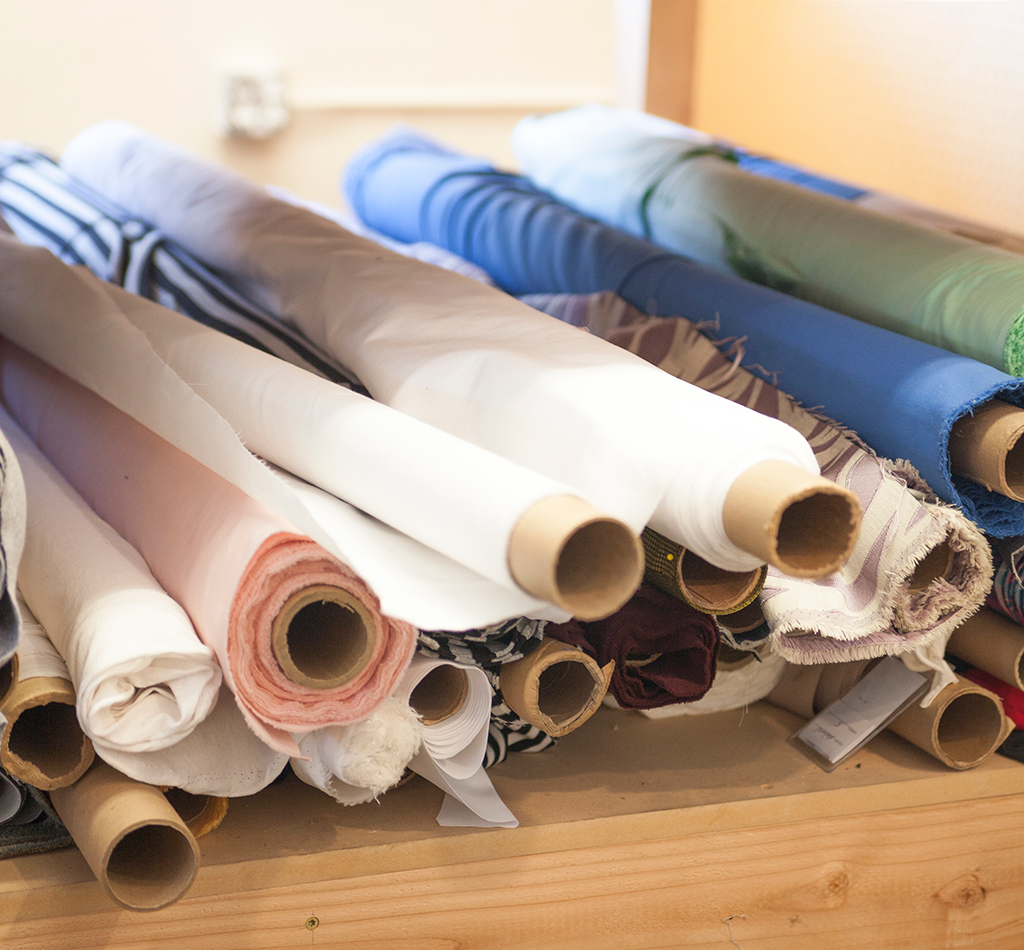 We sat down with Dawn to chat about PAL and share a couple of her tips for sewing without pins, something many people who sew at home don't consider. Since Dawn works with makers at the beginning of their business adventure, and makers who are well-established, she knows how to bring quick industrial sewing tips into the home sewing environment.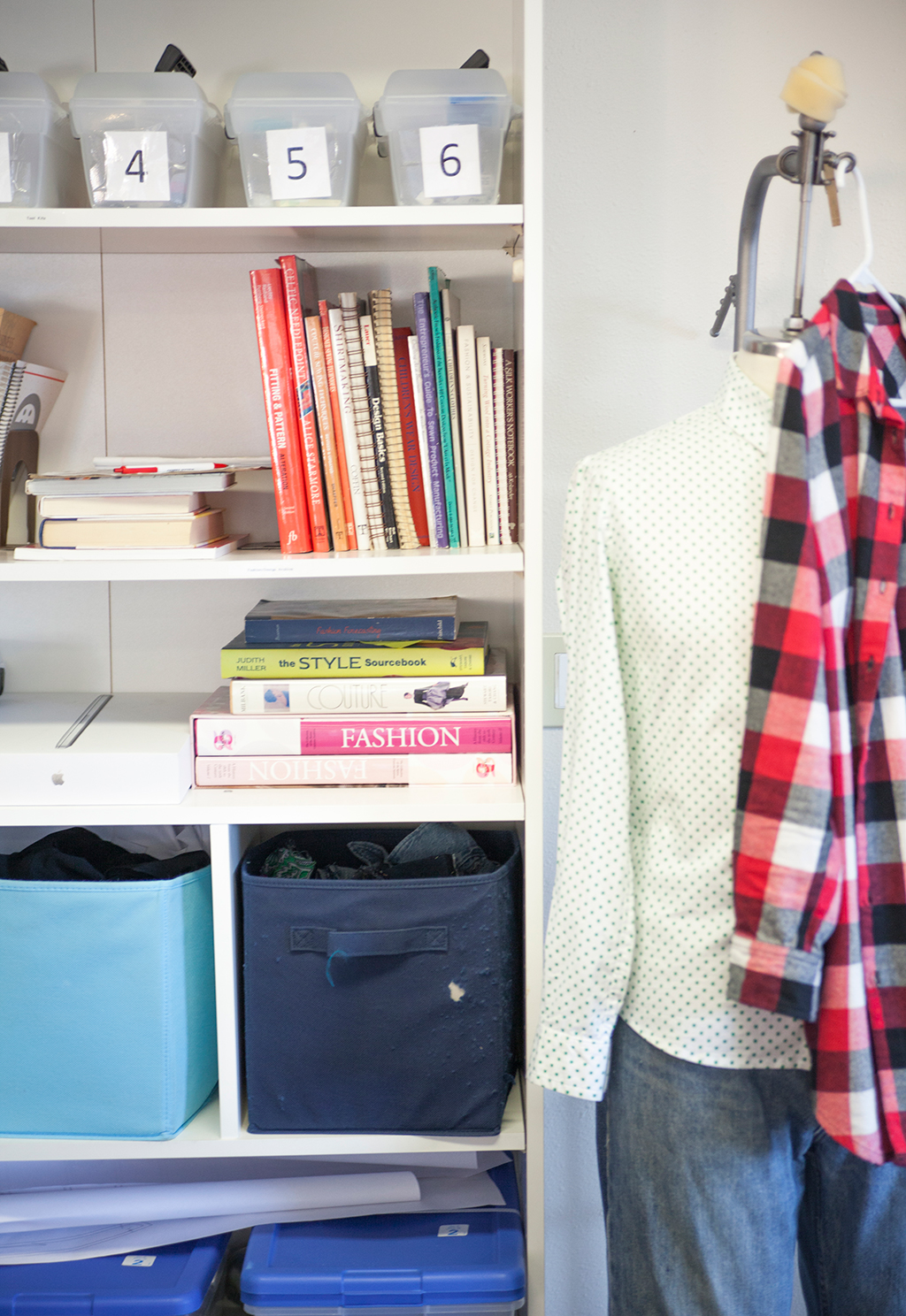 What do you think PAL adds to the maker community here in Portland? What types of makers do you see at PAL?
I see anyone from people just getting interested in sewing, to accomplished hobbyists creating garments for friends and family, to designers who have been in the business 10 or 20 years. They all have knowledge, experience, and ideas to contribute.
PAL lowers the barrier of entry for anyone looking to go beyond cutting on their kitchen table and sewing in their bedroom. Anyone from someone sewing as a hobby to a small-business owner can get their hands on professional equipment without spending thousands and needing to build a studio onto their house.
The big thing that you don't immediately see when you walk into PAL is the benefit of the community. People come together here, not just to share equipment, but to share knowledge. Some of our members have their own studios at home, but come to PAL to work around other like-minded, creative people and exchange ideas and feedback, find inspiration, or just get out of their own heads for awhile.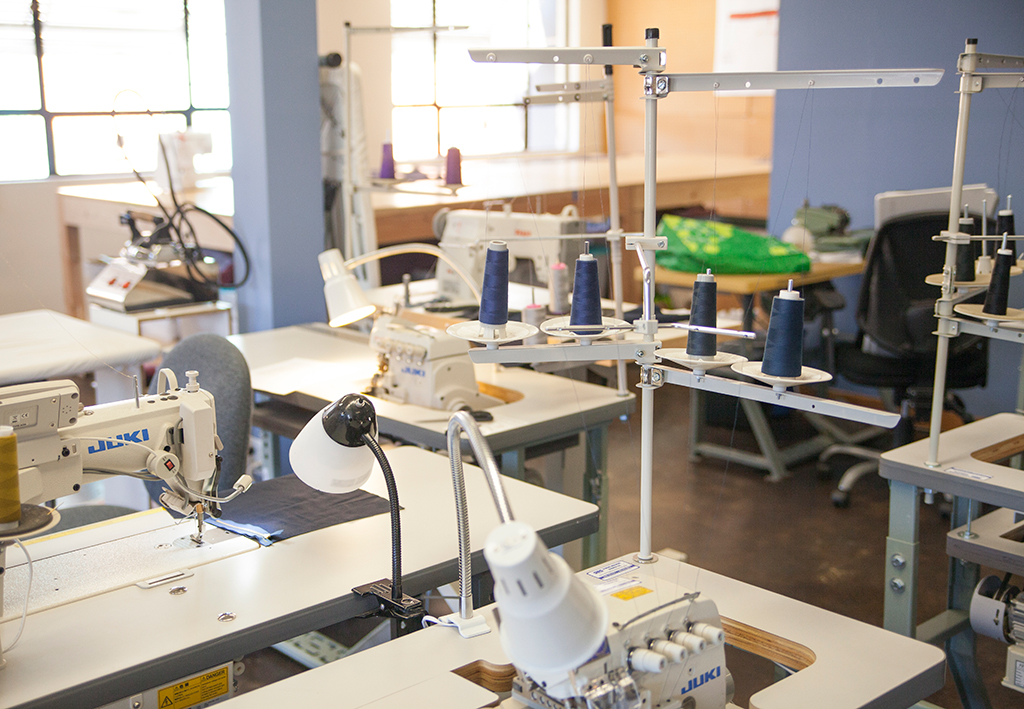 What has been the most challenging part of running PAL? And what has been the most fun?
The most challenging has been getting over my fear of speaking in public. I was terrified. But I've done it so much in the past year that now when someone asks, I say, "no problem!" I've found that I'm so passionate about what I'm doing that if I just take a breath and open my mouth, the words spill out and people smile and nod. And, of course, just doing something over and over again makes it feel easier.
The most fun has been getting out of my own little studio and meeting so many wonderful people. Portland is full of people from all walks of life with so many interesting ideas, and having them stop by to chat has been a real joy. I look forward to my time at the Lab every day. I like to say, "I used to sew. Now I talk to people for a living." But truly, it's my favorite part.
What do you envision for PAL in the future?
I hope that the PAL community continues to grow and that members see the value of having a space to explore their creativity. PAL isn't about me; it's about a community of makers. A very good friend once told me that as much as I call myself a seamstress or a patternmaker, what I actually do is hold space for creative people. I would be honored to provide the space for PAL to grow into what the community wants and needs it to be.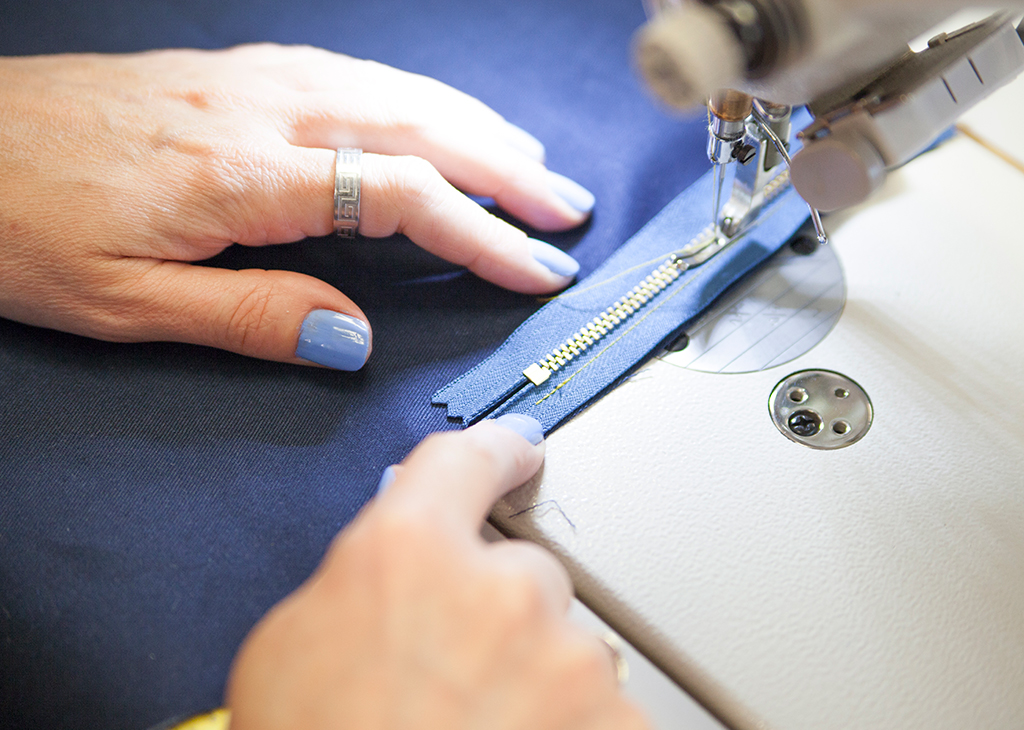 How to sew without pins
Dawn emphasizes that skipping pins is the number one thing you can do to sew more efficiently and effectively—and she's right! Pins can damage your machine, cause injury, and slow you down. PAL offers a sewing in 3-D class, where you train yourself to set in a sleeve without the aid of pins. Here are some tips for learning to sew without pins.



Practice your curves: Cut some samples and sew a bunch of straight seams without pins until you feel confident. Then move on to match pieces that are concave and convex. Before you know it, you'll be sewing sleeves without pins!




Get to know the movements: It will feel strange at first. Watch closely as you sew, adjusting your grip on the fabric to get used to the movement of curves as they pass through your feeddogs.




Trust your patternmaker: Seams are drafted to match, so even if they look like they are different shapes, the sewing lines will match up. Take a leap of faith and let the pattern do the work for you.




Pre-press: Pre-pressing will make your life easier. Press the edges of waistbands, collars, cuffs, and hems. It's much easier and more accurate to press the flat pieces before they're attached. This will do most of the work that pins usually do.




Use pin alternatives: You can quickly tack the end of your stitch line so you are working with an anchor. Wonder Tape always comes in handy, and if you are comfortable with a permanent seam, use Steam-A-Seam.



---
To learn even more of Dawn's industrial sewing tips, don't miss the zipper fly tutorial from this month's issue!