In March of 2020, I purchased a Singer sewing machine as a gift to myself to bring new hope into my home. I had always dreamt of learning to create my own wardrobe, where everything fit and felt true to who I was. Because of chronic illness, my relationship with my body has needed a lot of intentional care, acceptance, and radical kindness. Like many of us who begin sewing, I had no idea how impactful this practice would soon become. 
In the first part of this project diary series, I'll introduce you to my story and the concept behind my project. Over the next two months, I'll share what I learned and reveal a garment inspired—and dyed—by nature.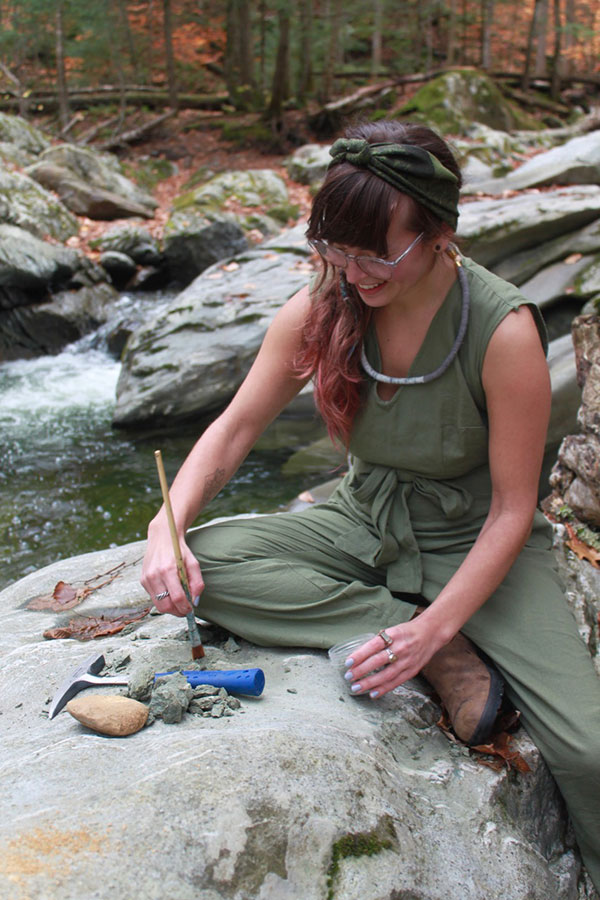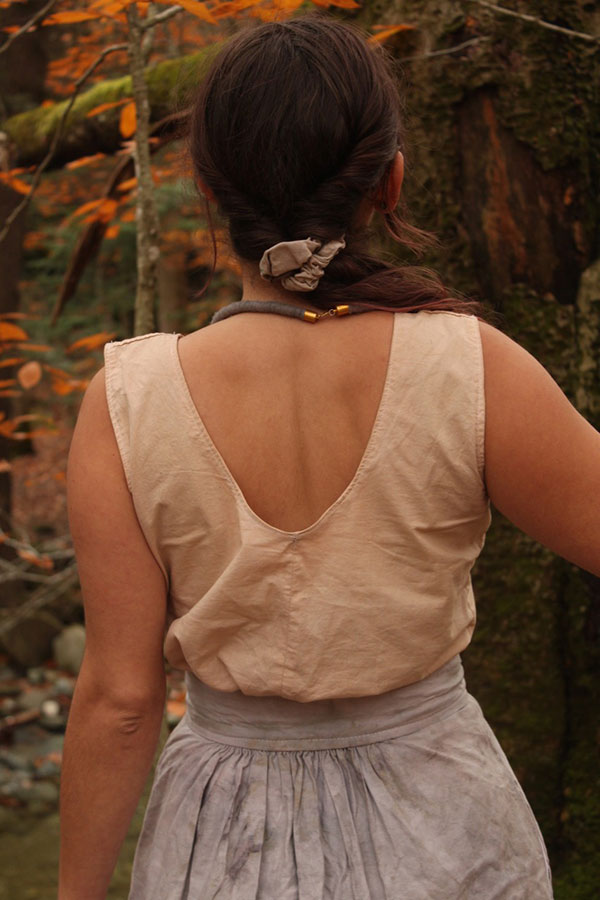 ---
The Magic of Being a Beginner

I'm an interdisciplinary artist. My practice is driven by wild play in nature, working across ancient art mediums. I hand grind stones to create paints, hand-stitched sketchbooks and journals, and recently have been learning to natural dye, weave, and sew with fibers.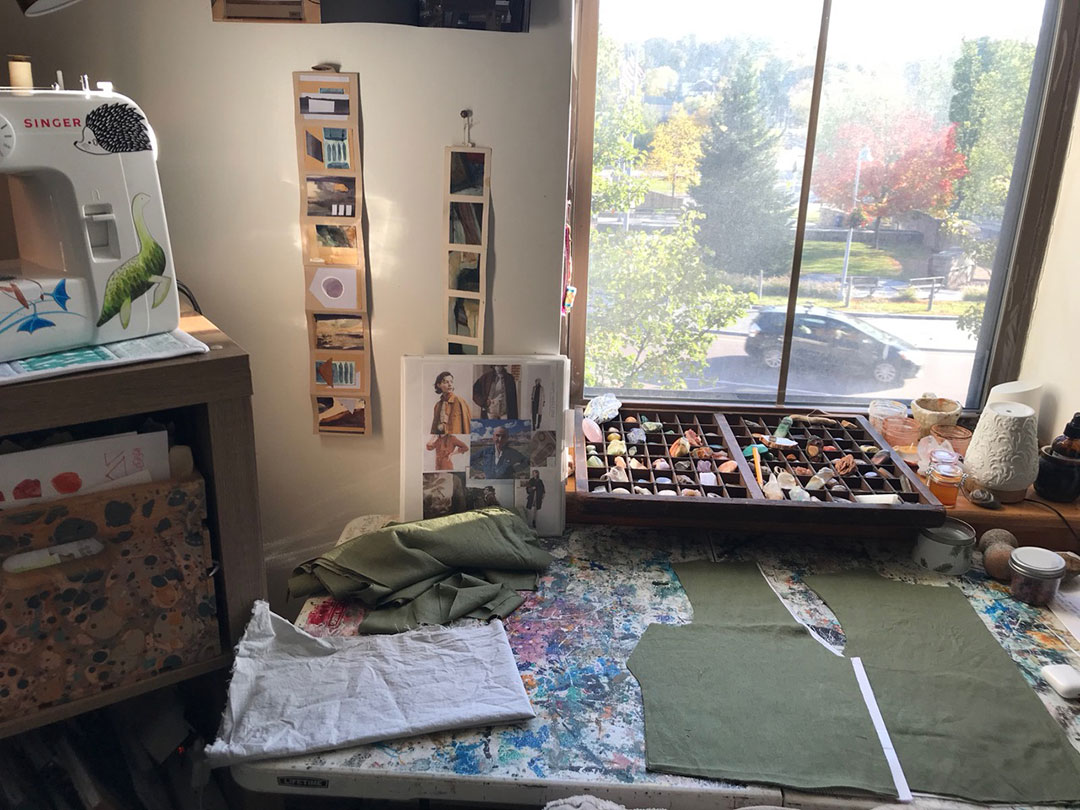 There's a sort of magic when you begin exploring a new medium. I began as anyone does when learning something new—not knowing what I didn't know! I consider myself an adventurous beginner.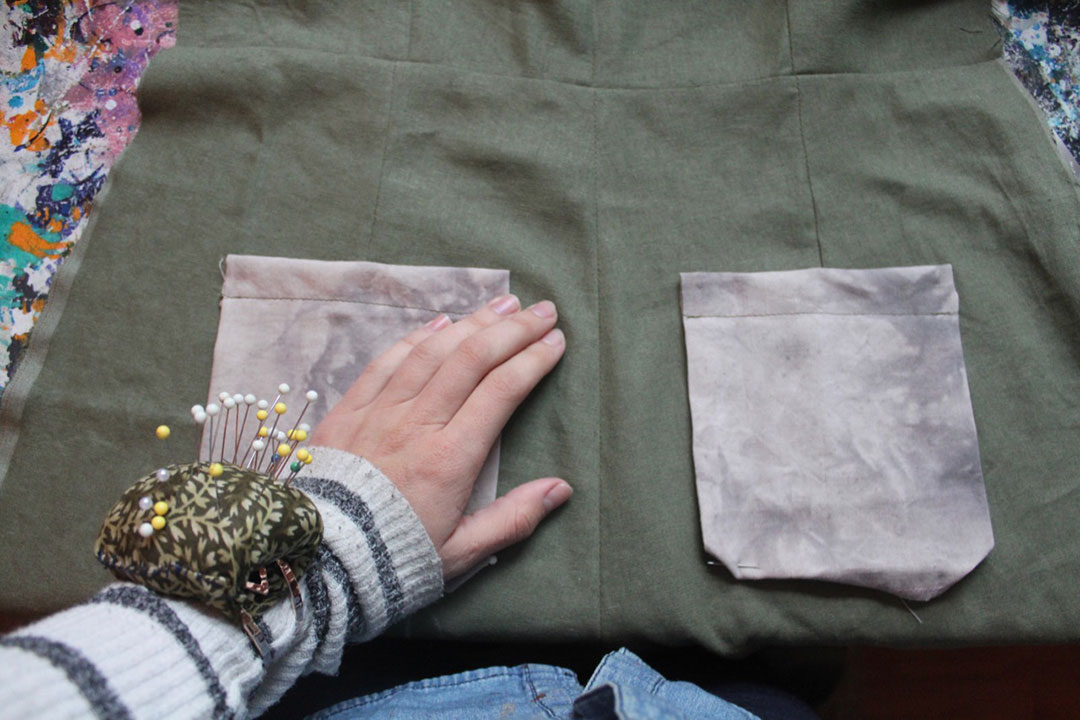 I started altering existing items of clothing, resizing T-shirts, and hemming long pants. I found a few Youtube videos with tutorials that I melded together to create somewhat cohesive instructions to make my first skirt, dress, and pair of pants, all drafted from my clothes. Little successes, a lot of cotton lock, and so much delight and pride came from these first garments. However, I quickly realized that I needed more guidance, a sewing teacher of sorts, and was deeply craving community. That is when I found Seamwork. 
I tried my first pattern and that is when things really began to make sense—I started to become aware of what I didn't know! I felt like this world I was so enamored with let me in with open arms and all the tools to make my journey more accessible and exciting. I sewed over 30 projects—most of them were garments— in 2020, from turtlenecks and T-shirts to dresses, pants, and even a quilted vest for my partner.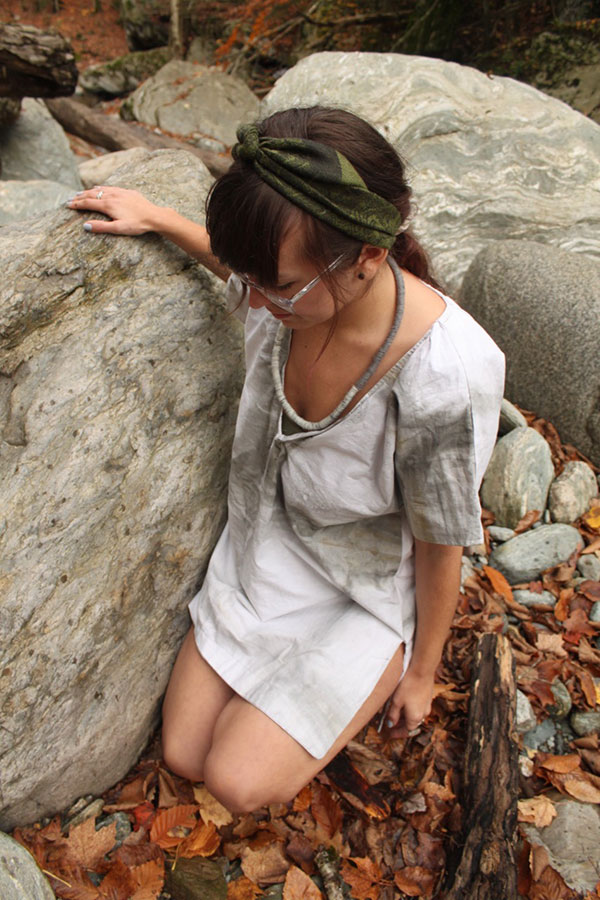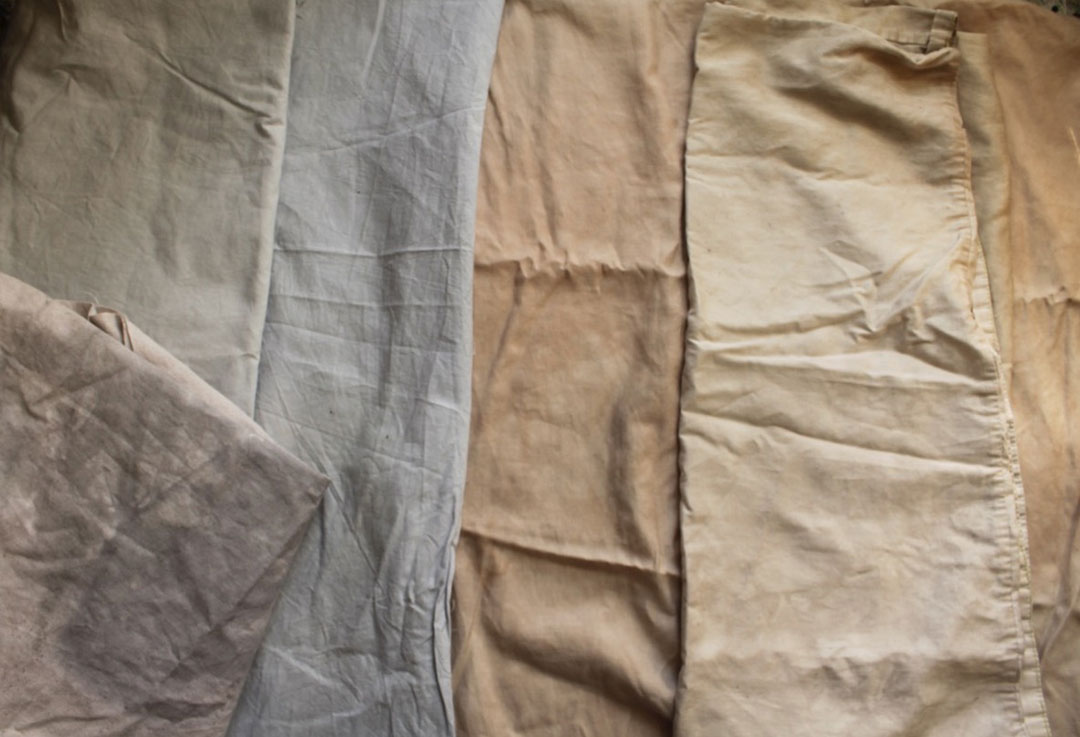 Life with chronic pain and illness has driven my passion for slowing down and creating healing artwork deeply connected with nature, building an armor of gentleness for myself in a world that felt like it didn't understand me or my body. Sewing became more than a new tool added to my art practice. The healing elements of nature that I use in my paintings are now directly related to my body—in clothing.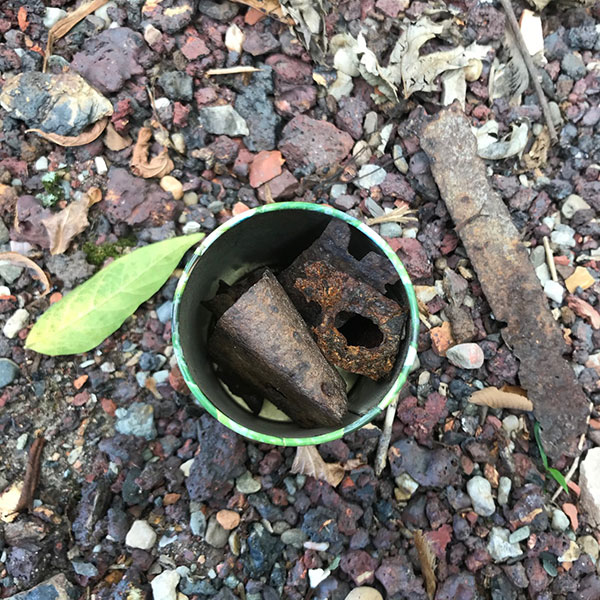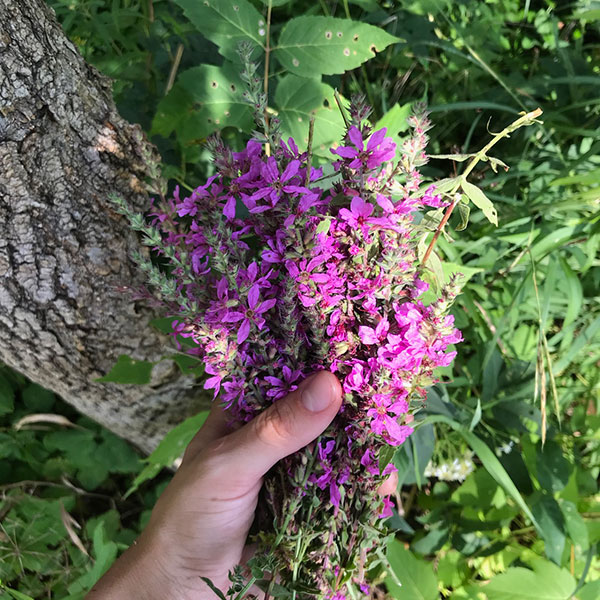 ---
Why Look to Nature for Creativity?

Since my healing arts practice is rooted in my love of nature, sustainability guides my path. I create my dyes using materials that are in excess, unwanted, or found—avocado stones, excessively grown mint plants, rusted metal, and wildflowers. I've experimented with dandelions, dried hibiscus petals, autumn leaves, and mysterious patches of wildflowers found on walks.
To learn from the colors in nature, I have to be in touch with the Earth's calendar rather than my own. When does a particular flower bloom? When do leaves fall? Sometimes there is only a day or week each year when we can engage with a specific color. This has helped me learn to listen to the Earth in a new way, creating memories and relationships with the very flowers I hope to employ in my dyeing process.

To learn from the colors in nature, I have to be in touch with the Earth's calendar rather than my own. When does a particular flower bloom? When do leaves fall? Sometimes there is only a day or week each year when we can engage with a specific color.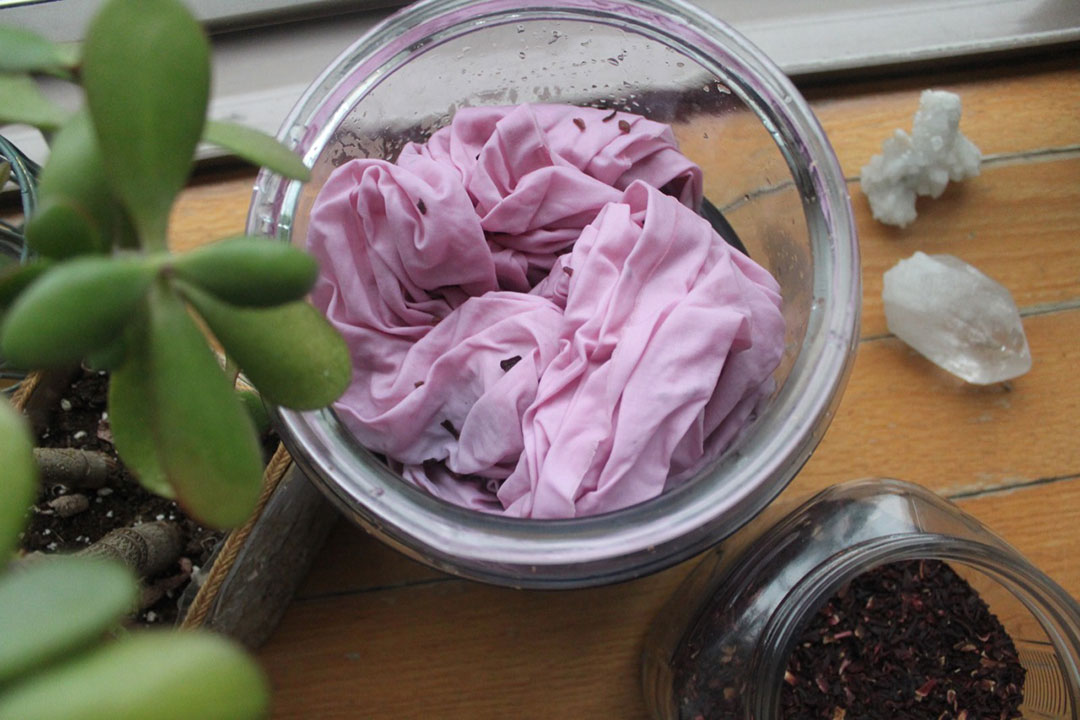 ---
My First Nature-Inspired Garments

When I create garments inspired by nature, I take the experiences from my forest explorations back to the studio.
My first nature-inspired garment was called Becoming Flower—empathizing with what it means to be a flower. Soft colors informed my design. I used Seamwork's Violet pattern to mimic the shape and feel of a blooming flower, and the Anywhere Skirt from Dana's Made Everyday collection to create the soft feeling of petals. I also made a linen hair tie that doubled as a belt and dyed it with goldenrod and a mysterious purple wildflower.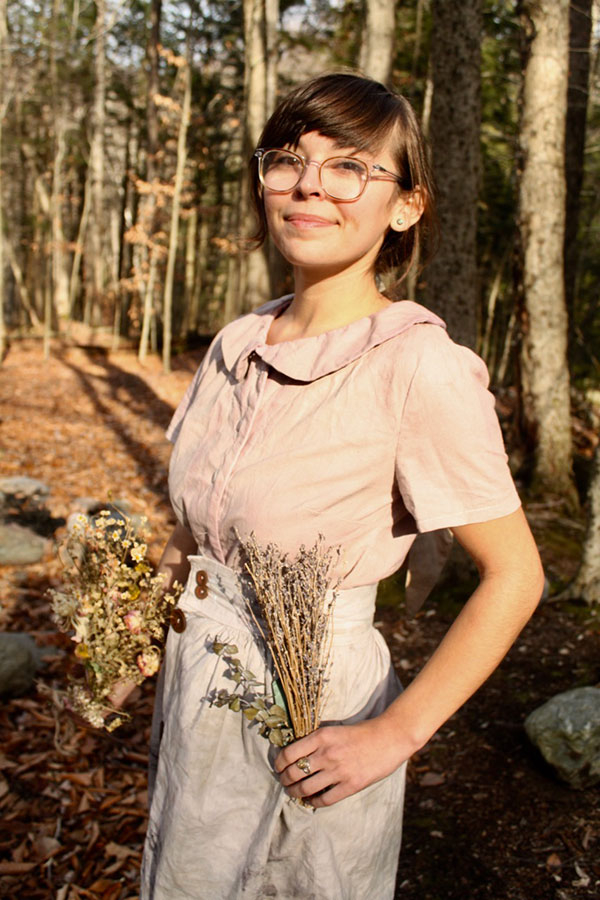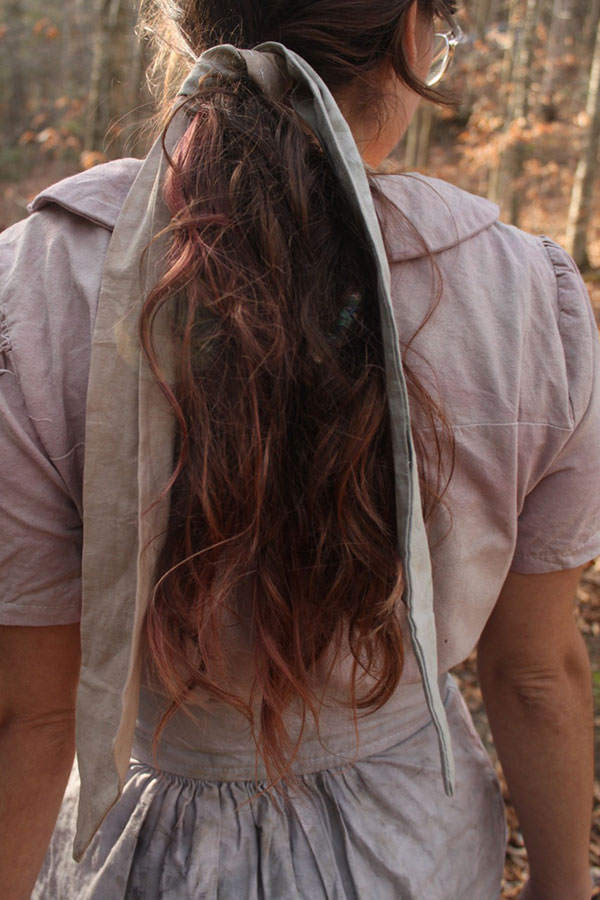 By slowing down and connecting to the fragility, strength, and beauty of flowers, I was able to see those same qualities in myself. 
---
Follow My Next Nature-Inspired Project
I'm continuing my sewing and natural-dyeing adventure through a new explorative project called Becoming Stone.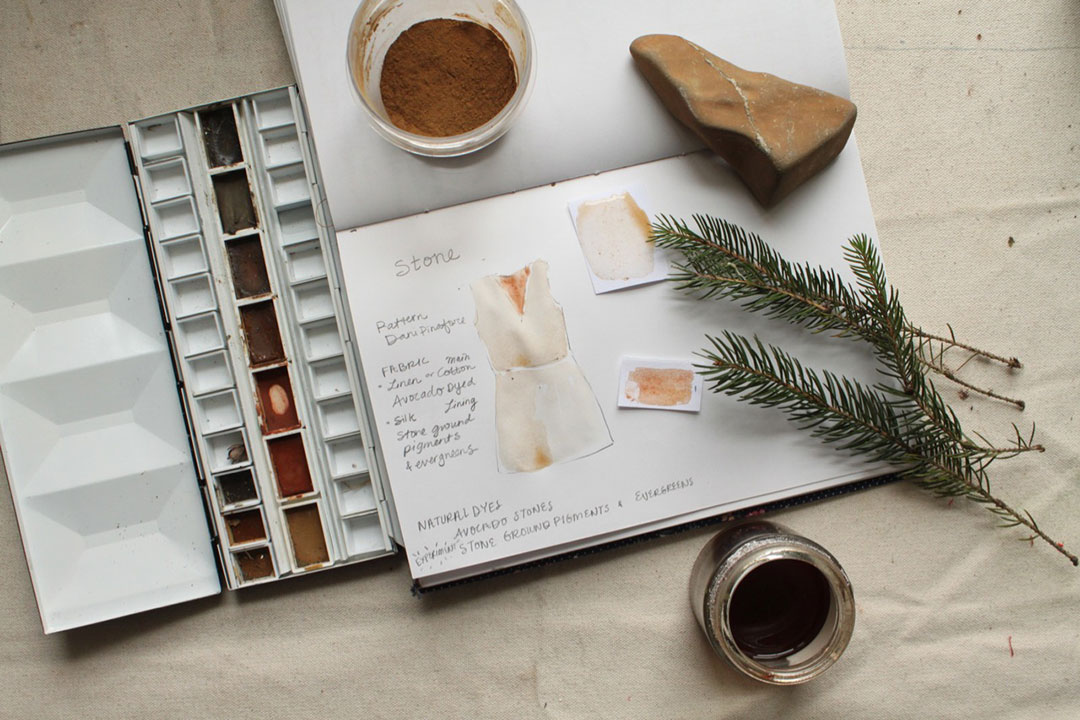 This will be a playful and skill-expanding project. I want to bring in stone-ground pigments, which I usually use to create paints for my paintings. Instead, I will bring them into the dye bath.
Using a Seamwork pattern, discarded avocado stones, and my own hand-ground stone pigments, I will dye linen and silk to create a nature healing garment which investigates the identity of stones. Stones teach me about strength, stability, consistency, and impermanence, all of which inspire me in my healing journey.
For more nature healing art inspiration, check out my artwork by visiting Shady Tree Maker and become my friend on Instagram. Check out my eBook course, The Art of Paint Making with Stones, to learn how you can transform stones you collect in nature into paint pigments.