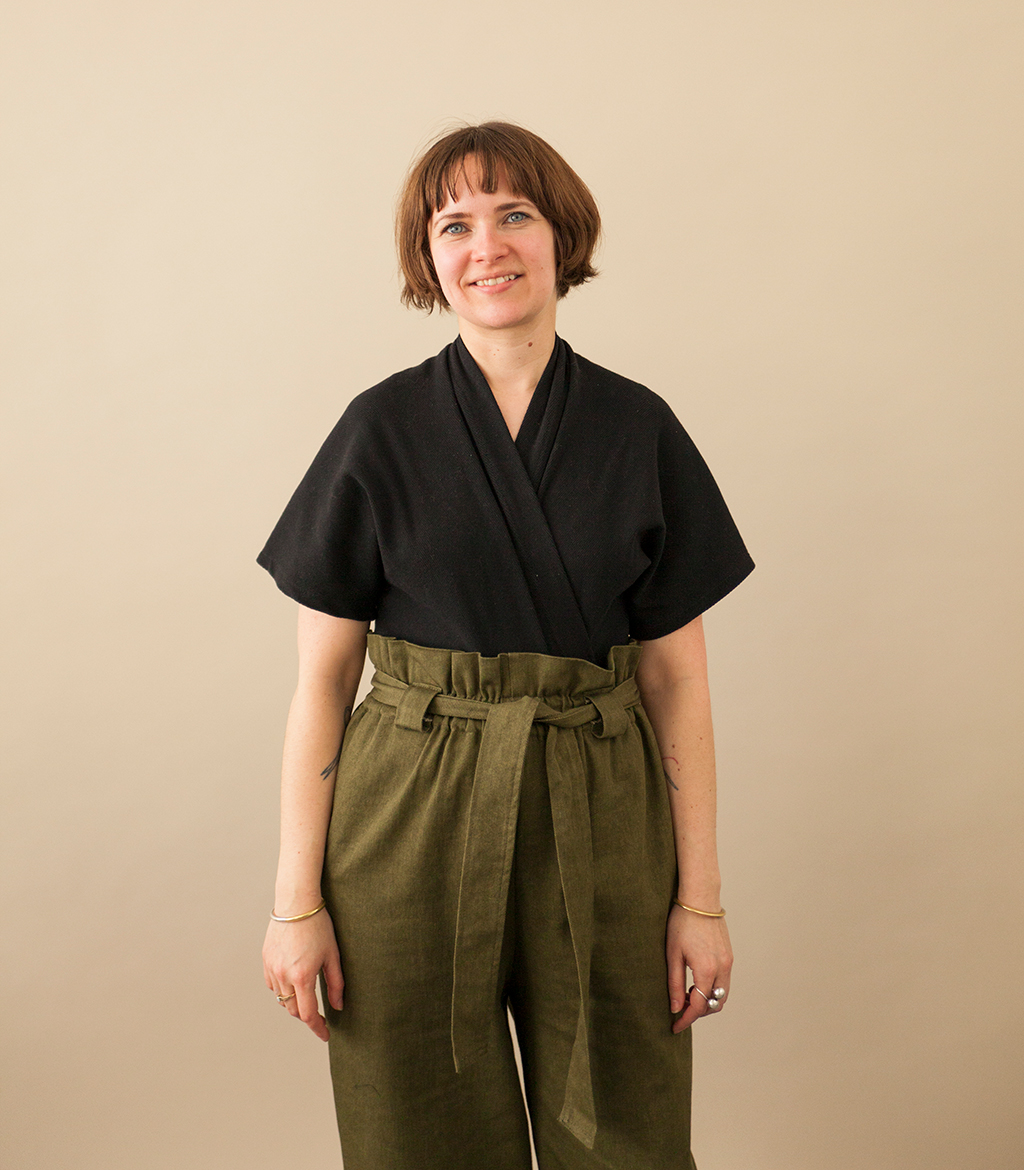 Tucked above an unassuming futon store and local dive bar is the home of REIFhaus, Lindsey Reif's modern, innovative clothing brand. Located on the same floor as a boxing studio, a capoeira studio, and a photography studio, you can hear the buzz of machines as she and her team sew every single one of the garments in the most recent collection. And, yes, Lindsey still does much of that sewing herself. Behind the REIFhaus brand is a designer who still holds sewing very close to heart.
When we stopped by the studio for a visit, we were greeted by Lindsey's most valuable assistant—Bunny. This mop-of-a-dog demanded belly rubs before we could step inside. Bunny not only helps with morale but also with disposing of thread cones (his favorite studio toys).
After paying Bunny's toll, we met Lindsey and two of her fashion interns, who were sorting through a big pile of swatches, prepping for a future collection. Lindsey was all smiles, wearing an eye-catching pair of green pants and a kimono top, both pieces from her collections. She regularly "wear tests" her garments, to make sure they are as comfortable as possible for her customers.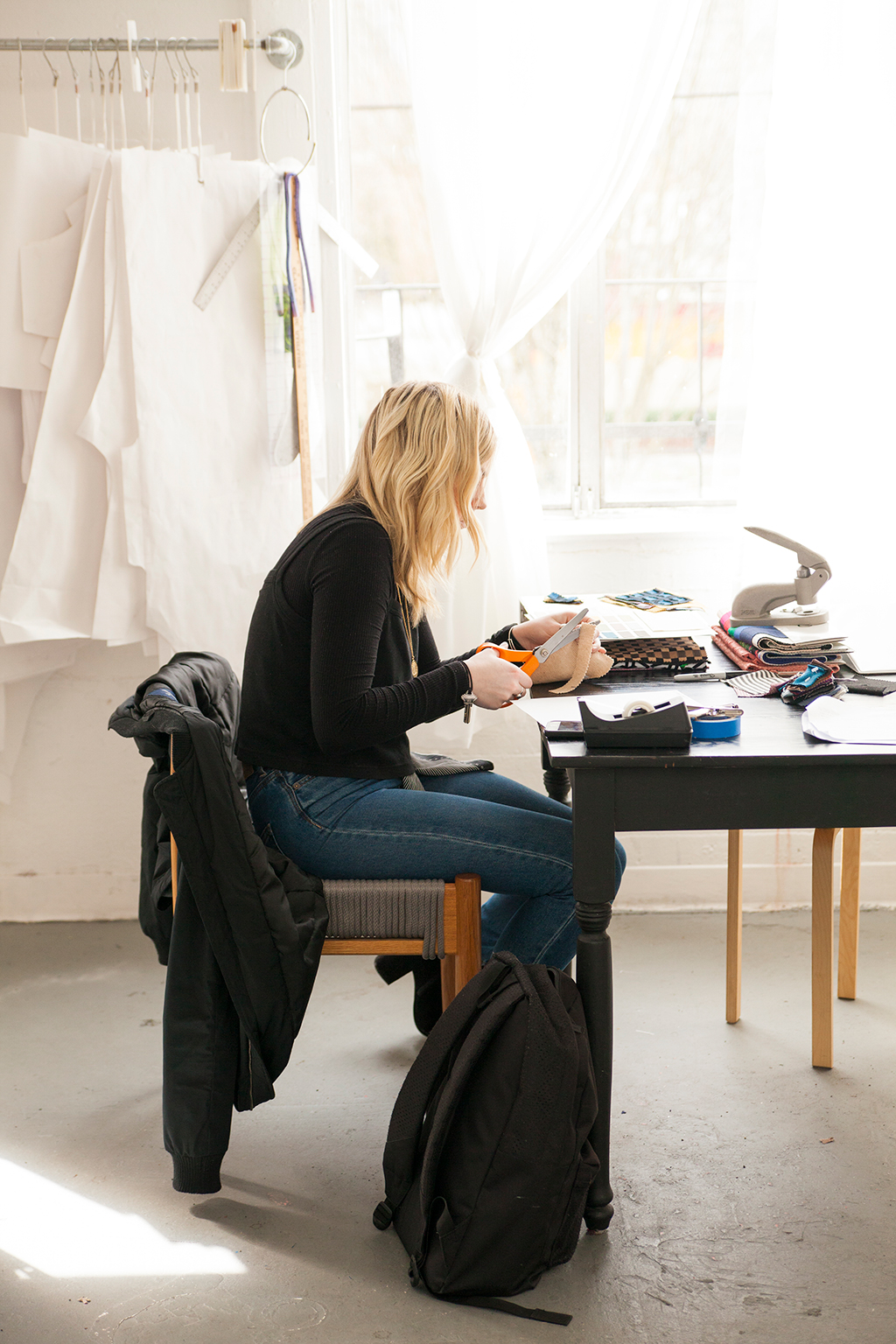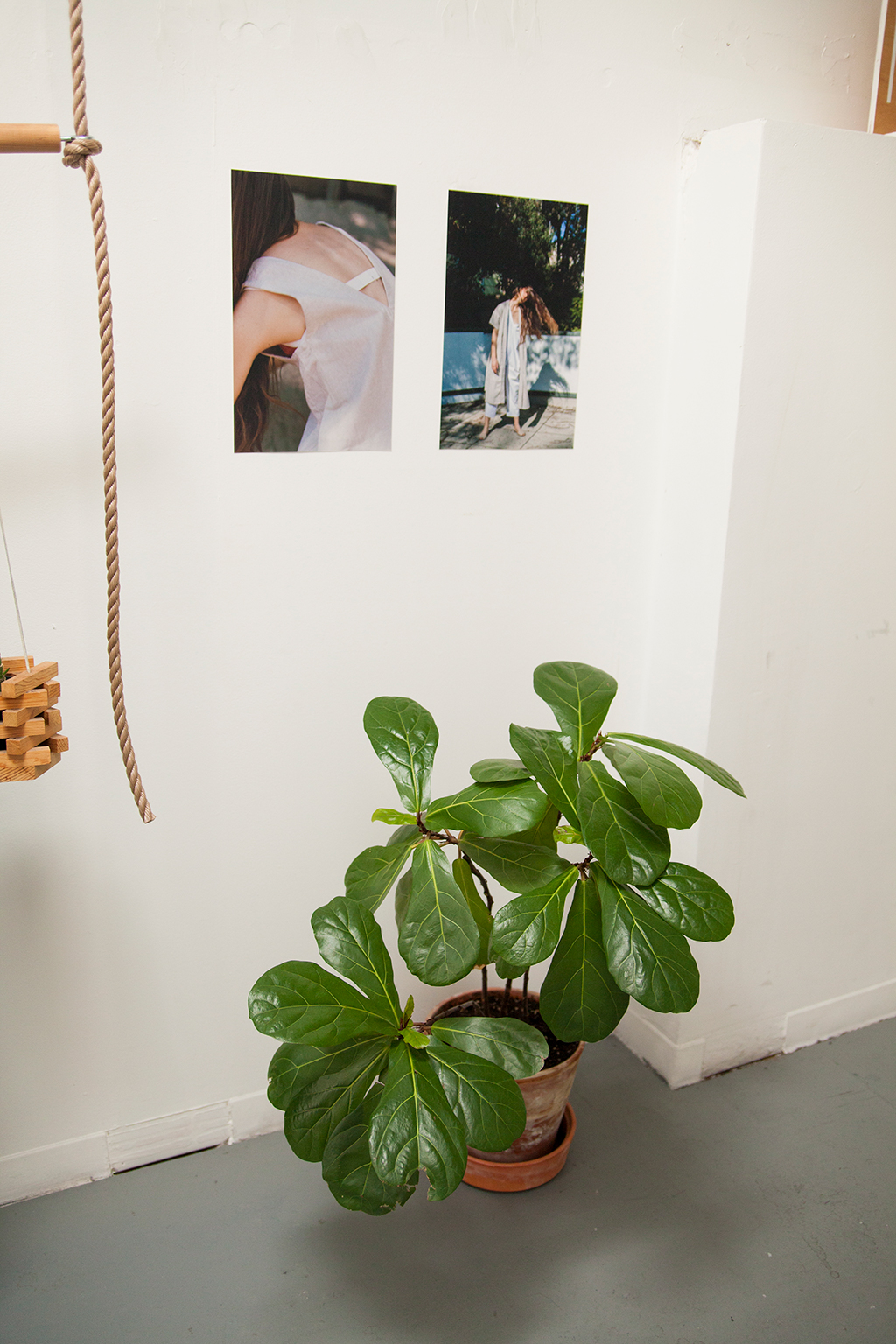 While describing the kimono top she was wearing, she immediately started gushing about the construction—it's designed with minimal seams. Her love for different fabrics is infectious, spurring a 10-minute conversation about unexpected ways to use corduroy. Although many designers might be fabric geeks, it's refreshing to hear from a designer who still treasures all the mysterious little parts of sewing as well.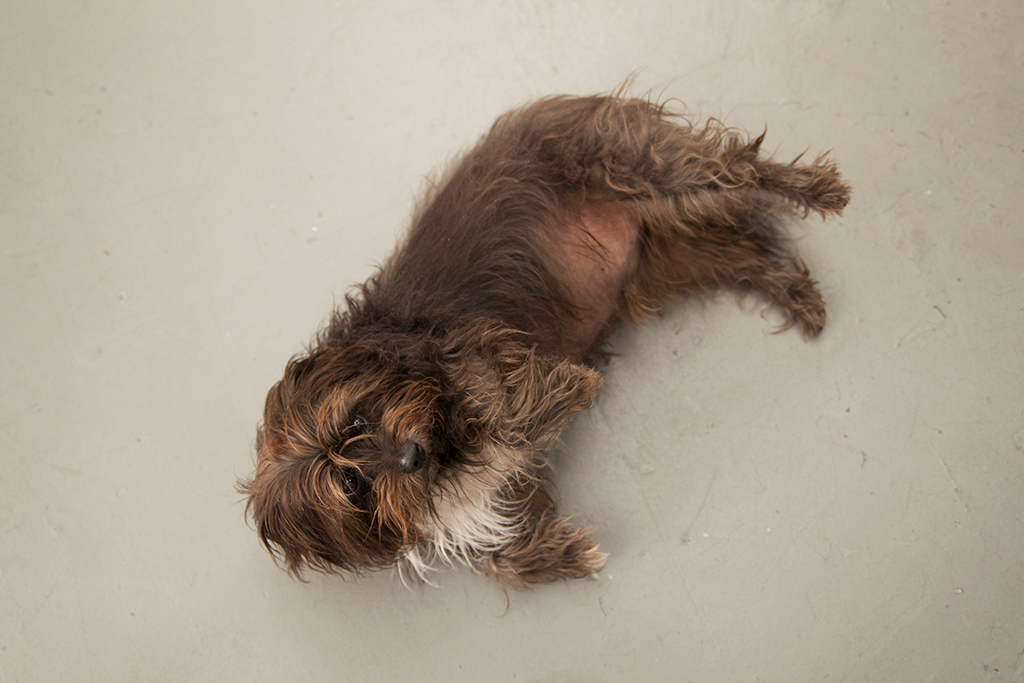 Like many of us who sew, Lindsey started at home. She thrifted and altered vintage pieces, eventually selling her pieces on consignment. She used commercial patterns to create her own clothes, and immediately connected to following a defined order of operations—which might be why the patternmaking process came so easily to her. "It requires patience. You can't rush through patternmaking!" While she still grades by hand, she is starting to experiment with digital grading, with the help of Portland Apparel Lab.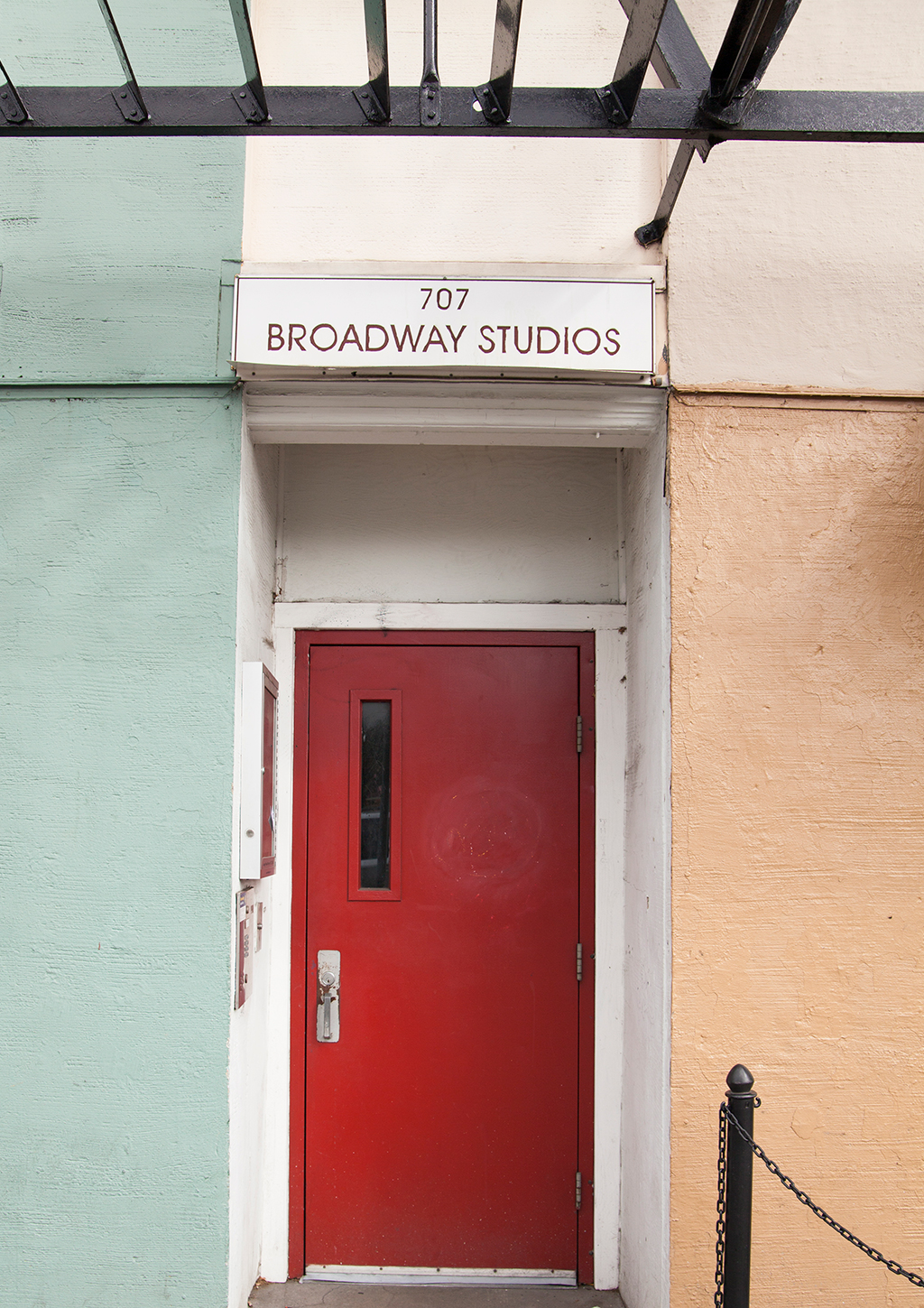 Sewing is not only a big part of how Lindsey started designing, it's also a big part of how she focuses on her current designs. "I love sewing. That's how I design..." she explains, "Sewing is at the heart of my design."
Lindsey laments that most even the most fashion-conscious consumers often devalue sewing, as they grew disconnected from the process when clothing production moved out of the home and into factories. She considers this tragic because all parts of garment production require human hands in some capacity, "Every process in sewing is done by a person. It's one of the last art forms that always requires skill and attention from people."
Many designers eventually move their production to factories, but Lindsey still values having her hands on nearly all the garments that customers purchase. All of the custom alterations, hand grading, sewing, and shipping take place from her second-floor studio. Online orders have a 7-10 day lead time, and customers are welcome to pop into the studio for fittings and to touch samples to get a sense of her fabric choices—which are always really stellar.
What results from all of Lindsey's care for the process of creating clothing? Her love for sewing makes collections that tell stories, complete with distinctive color palettes, unexpected silhouettes, expert tailoring, a delicate balance of comfort and elegance, and—most importantly—clothes that her customers will want to wear for years to come. Lindsey doesn't want her designs to sit in your closet. With all of the REIFhaus collections, you are investing in an everyday piece that you can wear comfortably, as part of a considered cycle of making, wearing, loving, and repairing.
---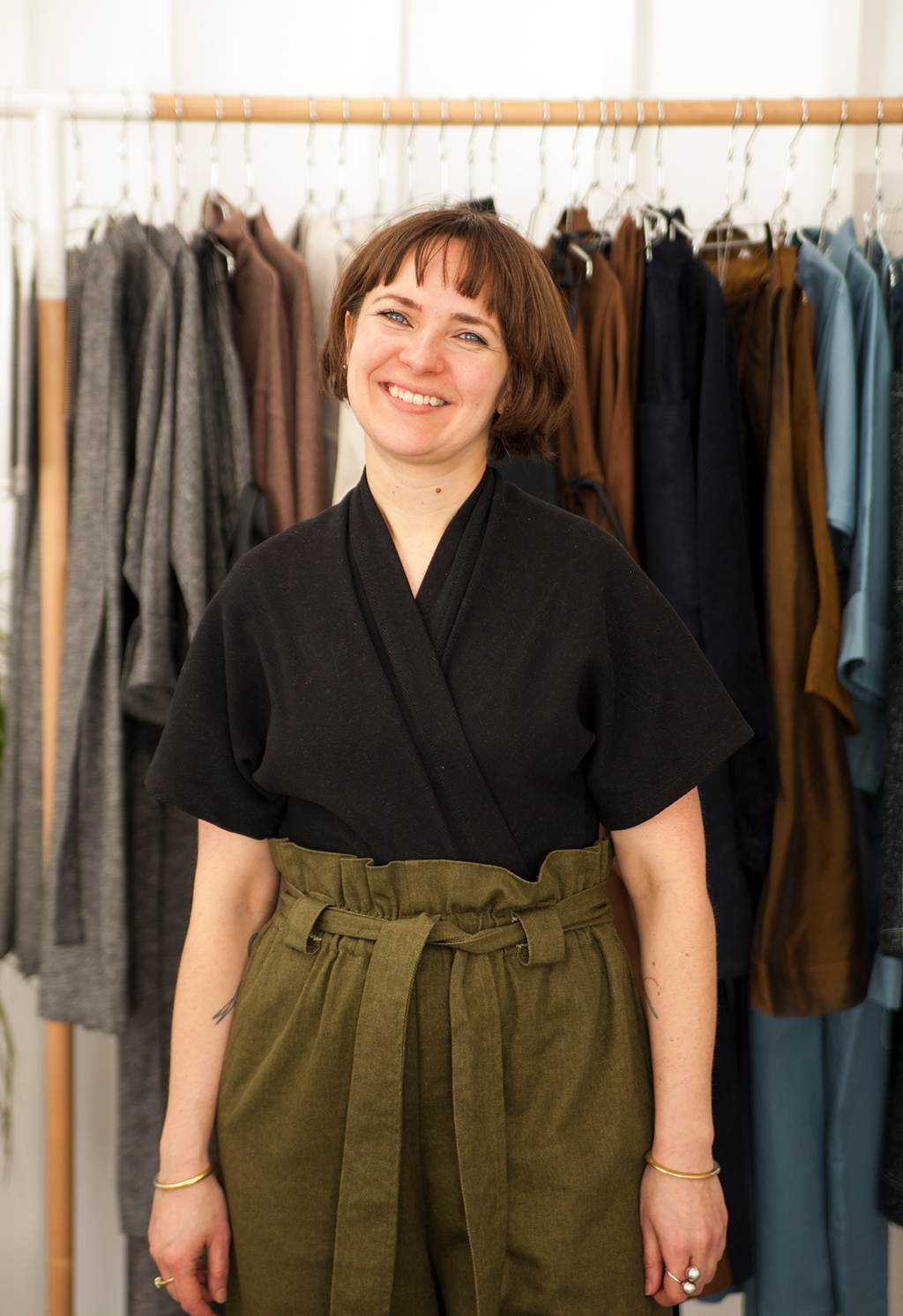 When you are designing, do you come up with the concept of a silhouette first? Or the garment's details? Where do your designs usually start?
It really depends. Sometimes I'm inspired by a detail—a pocket shape, or an interesting closure, for example. I've been a lifelong collector of vintage clothing, and am in particular drawn to the little details in some of the pieces that I find.
Sometimes, I am inspired by a textile. For example, the color palette for my AW18 collection was inspired by one textile that I found—a beautiful raw silk denim from India. I love texture, and textiles that have a subtle, yet interesting texture are usually what I go for.
Also, I look for textiles that are soft and comfortable. I believe you should be able to look put-together yet still be comfortable. Your clothing should be an enhancement, not a hindrance, so I choose silhouettes and textiles accordingly.
Loose-fitting, boxy silhouettes are trending. What distinguishes your collections? How do you conceptualize silhouette when you are designing?
One of the biggest challenges of designing clothing is sizing. Everyone's body is totally unique, and most people don't realize that there is no "standard sizing"—it is completely up to the individual lines, which is why some lines may fit very differently.
One of the things REIFhaus is known for is silhouettes that are loose fitting, yet tailored in just the right places. This gives the flexibility to fit a wider range of people, yet doesn't appear too baggy or boxy. I also really love to design styles that have wraps and ties, for example, our Ramona Wrap Jumpsuit and Ramona Wrap Blouse. These styles create a defined waist and are flattering on so many body types.

I believe you should be able to look put-together yet still be comfortable. Your clothing should be an enhancement, not a hindrance, so I choose silhouettes and textiles accordingly.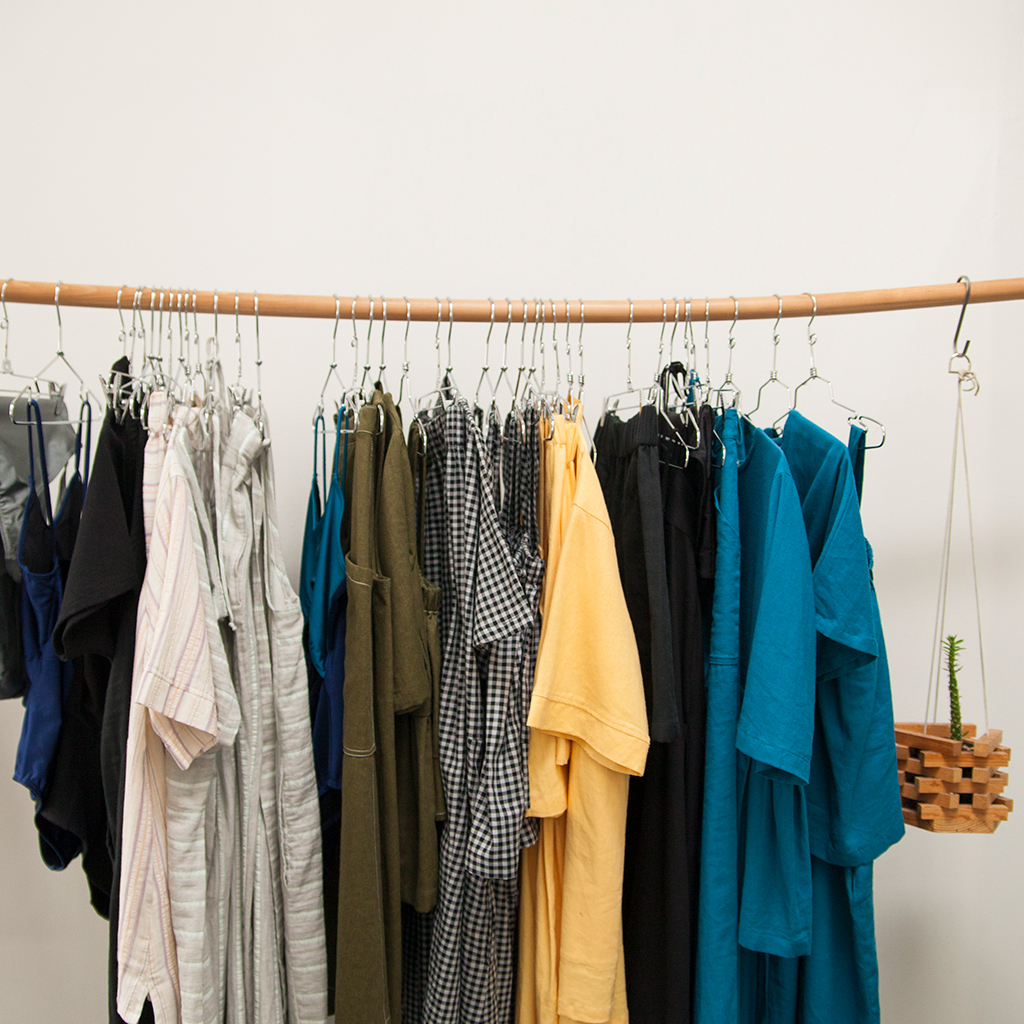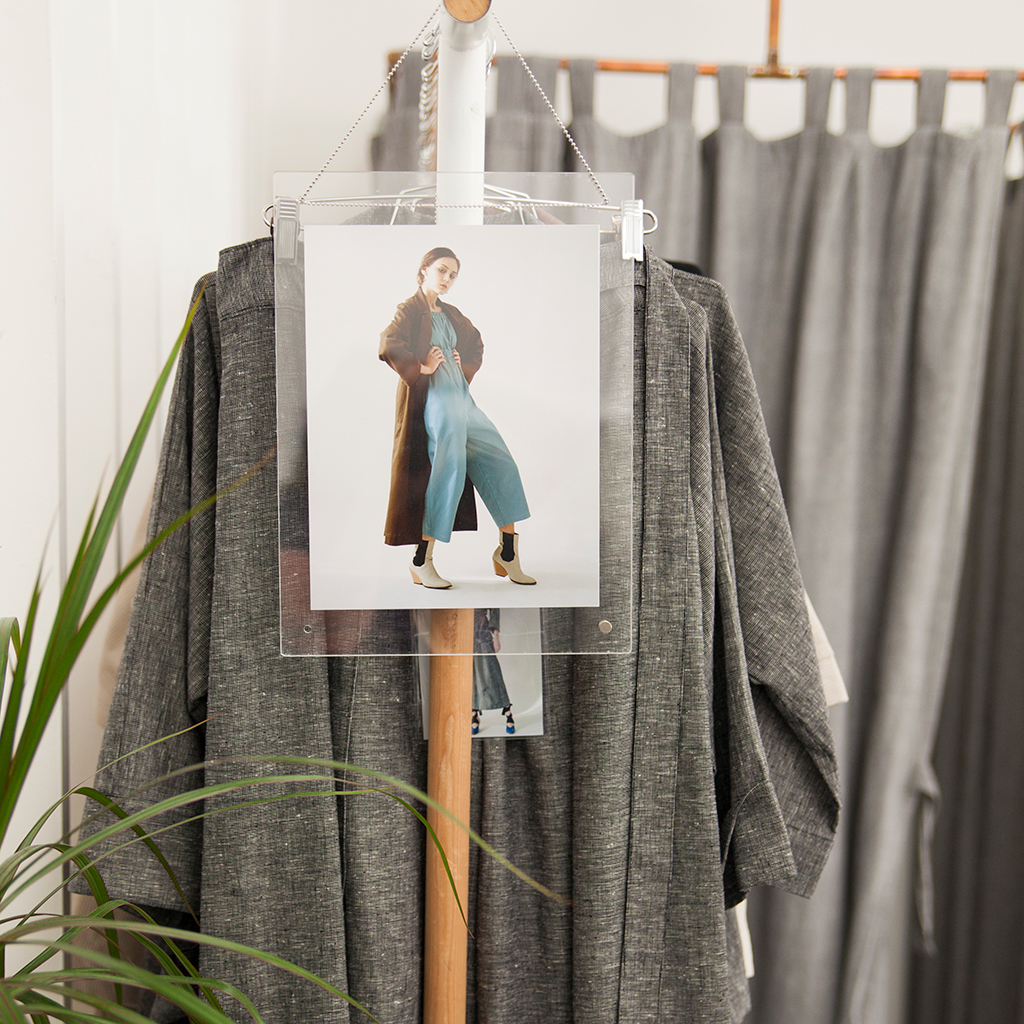 Do you have any tips for someone who is struggling to find a silhouette that makes them feel comfortable or confident?
My advice is to not be afraid to try on new silhouettes or colors. I found most people have a perception of what they think looks best on them, but once they actually try on a style they are often pleasantly surprised! It never hurts to try something on, and who knows, you might discover a new silhouette that flatters your body and makes you feel like your best self.
How do you approach trends? Do you keep an eye on them, try to anticipate them, or try to provide an alternative to them?
One of the driving forces in my designs is timelessness and versatility. I do pay attention to trends. However, I try to interpret them in a way that is wearable past the lifespan of the trend. I think trends are fun and can be a great motivator to freshen up your wardrobe, but I also want to create garments that will be loved and worn for a long time. Designer clothing is an investment, but I believe that if it is designed with timelessness in mind, the cost per wear will be much less than a trendy fast fashion piece that only worn for a season.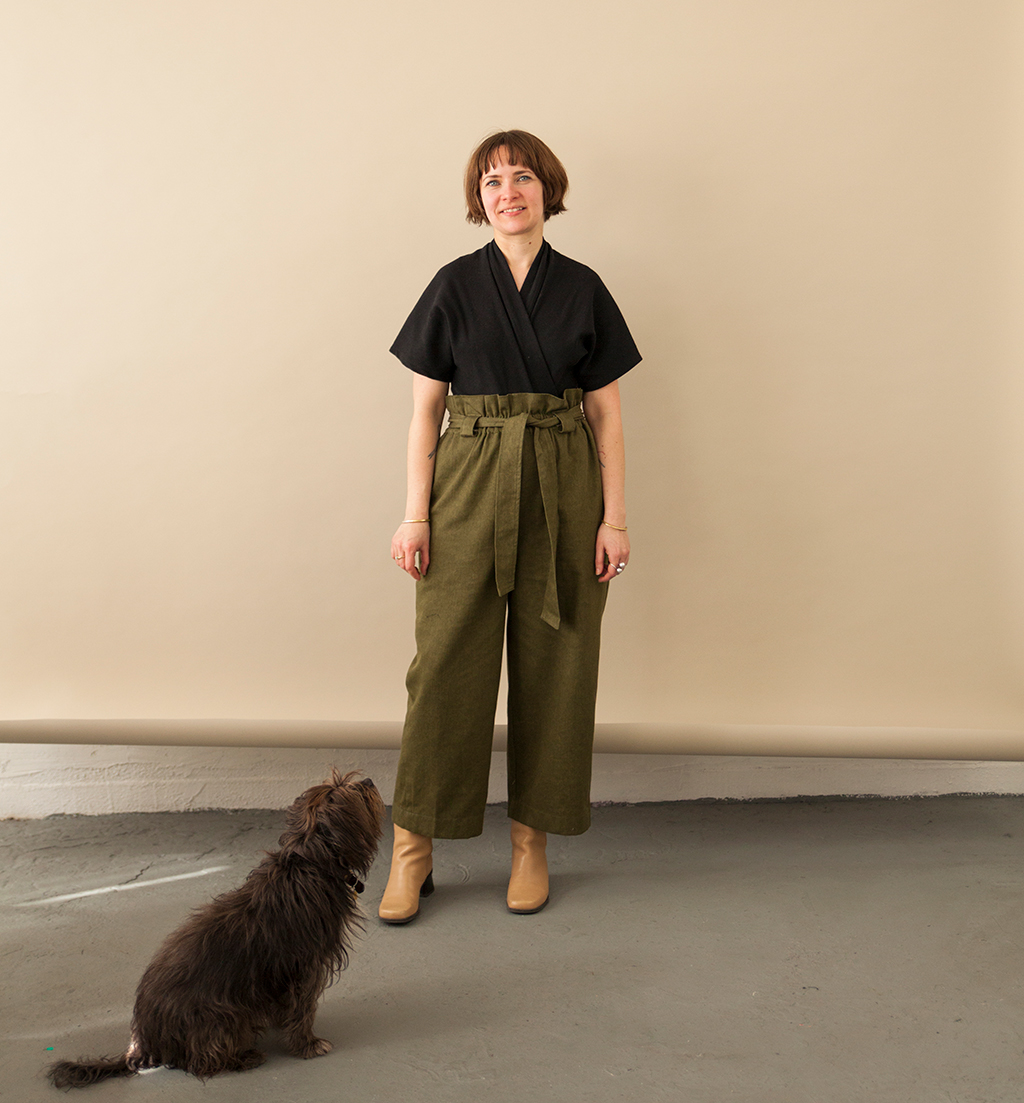 What's your favorite kind of garment to design? What is the hardest type of garment to design?
My favorite kind of garment to design is definitely jumpsuits. Over the past few years, I've seen jumpsuits move from a niche garment to a staple in nearly every woman's closet. Designing a great jumpsuit can also be a challenge in accommodating for a wide variety of body types.
I think the hardest type of garment to design is swimwear. There's a lot of engineering that has to go into a swimsuit, and anyone who has ever tried sewing spandex knows that it can be very tricky. At first, I was very intimidated to add swimwear to the line, but over the past few seasons, it has become one of our best sellers!
Does your color palette influence your designs or vice versa? How has your use of color and prints grown over the years?
I've definitely incorporated a lot more color the past few seasons than ever before. I have customers that love colorful pieces, and I have customers who only wear neutrals, so my collections have a nice range of both.
As far as prints go, I generally only work with classic prints such as stripes, gingham, etc, that are more classic. Prints can easily date a garment, but by sticking with classic prints the garment can be worn for longer.
What do you wish for your brand and your designs in the future?
I would love to be able to add more products to my line, like shoes, bags, and accessories. I think it would be so much fun, but for now, I'm focusing on clothing as I grow the business!
---
Be sure to check out Lindsey's Spring/Summer 2018 collection. Oh, and keep an eye out for some scrunchies!
Join the Conversation
Sign in or become a Seamwork member to comment on this article.