Notions
Acorn Tape Measure: If you like it when your sewing notions have a little kitsch, check out this tape measure posing as an acorn. And, obviously, Thread Theory has an acorn thimble case to match.
Grommets and Eyelets: Mood has a selection of Dritz grommets and eyelets for the Harrington shorts.
Elastic Drawcord: This is a great shortcut for installing elastic and a drawstring into a waistband all at once. Perfect for the Harrington shorts.
Hello Kitty Sewing Machine: If your little one has caught the sewing bug, this machine is a solid first investment.
Books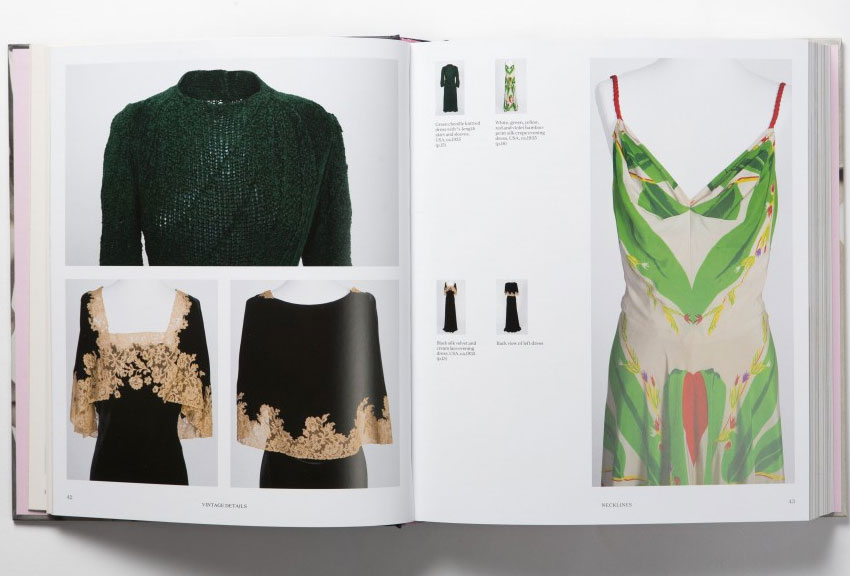 Vintage Details: A Fashion Sourcebook: Jeffrey Mayer and Basia Szkutnicka have unlocked rare treasures from a little-known private fashion collection and compiled 550 inspiring fashion details in this book. It's packed with construction shots, a reference guide to all elements of vintage garments, and embellishment inspiration, all with high-quality photography. It's the perfect vintage resource!
Sex and Unisex: Fashion, Feminism, and the Sexual Revolution: In an era when gender stereotypes were questioned and dismantled, and when the feminist and gay rights movements were gaining momentum and a voice, the fashion industry responded in kind. Jo B. Paoletti traces the trajectory of unisex fashion against the backdrop of the popular issues of the day.
Patterns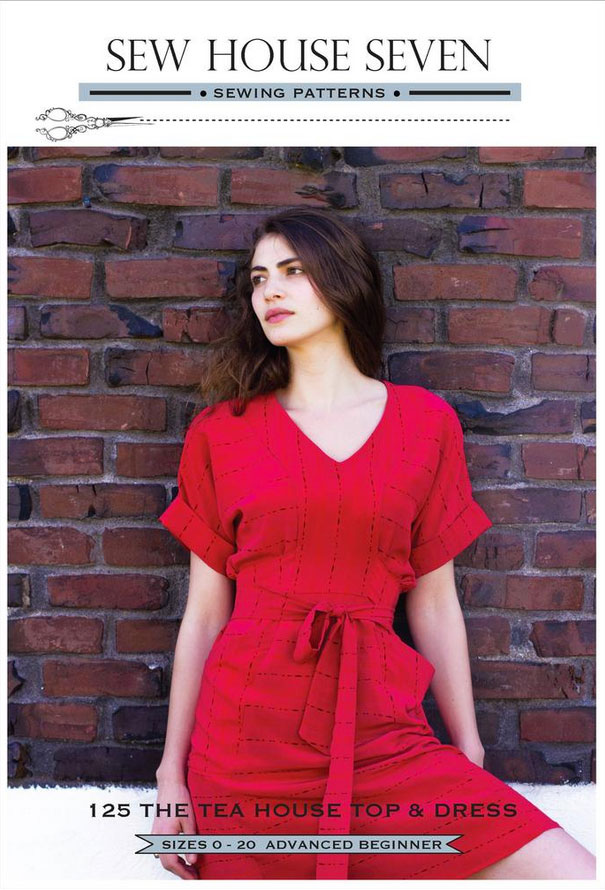 The Tea House Top and Dress: Sew House Seven just released a beautiful dress with thoughtful details and several versions.
Fairfield Button-Up Shirt: Thread Theory's classic button-up is part of the Cityscape Urban Menswear Collection, perfect for formal or casual wear. There is also a great sew-along for the pattern on their blog.
Woven Essentials: Alison Glass and Karen LePage started a garment series collaboration with patterns that teach you how to get the perfect fit for your own body. There's a knit version, too!
The Hudson Pant: True Bias embraces sewing for the whole family. You can find versions of many of her designs for women in versions for children and for men, like the popular Hudson Pant.
Websites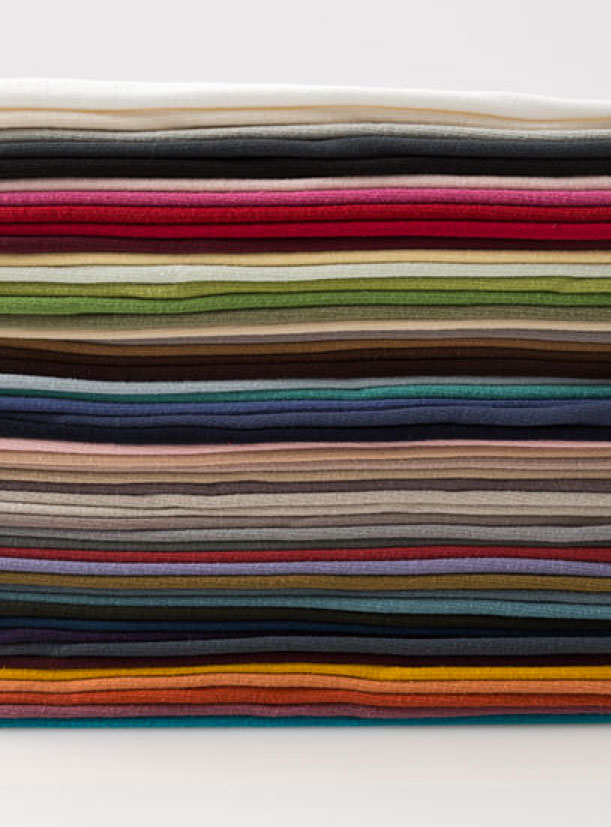 Alabama Chanin Organic Cotton: 100% organic cotton represents the heart of Alabama Chanin's core values: sustainability, fashion, DIY, and craft.
Texas Organic Cotton Marketing Cooperative: Around 90% of the organic cotton grown in the US now comes from the 35 or so farmers who make up this group.
Organic Cotton Plus: One of the first organic cotton farms in the country, this company spans 5 generations.
Vreseis: Sally Fox, a pioneer in growing biodynamic crops and re-introducing naturally colored cottons to the modern market, runs a small online shop with products including fabrics called Vreseis.
Sew Eco-Logical: A small mainly wholesale business, also has some smaller cuts of US organic fabric available on Etsy.
How to Match Plaids, Stripes, and Large Patterns: From Seamwork Issue 10, this tutorial walks you through matching plaids and larger patterns.
The Artful Parent: Simple ways to fill your family's life with art and creativity. This site has great art and sewing projects for children.
Knitting & DIY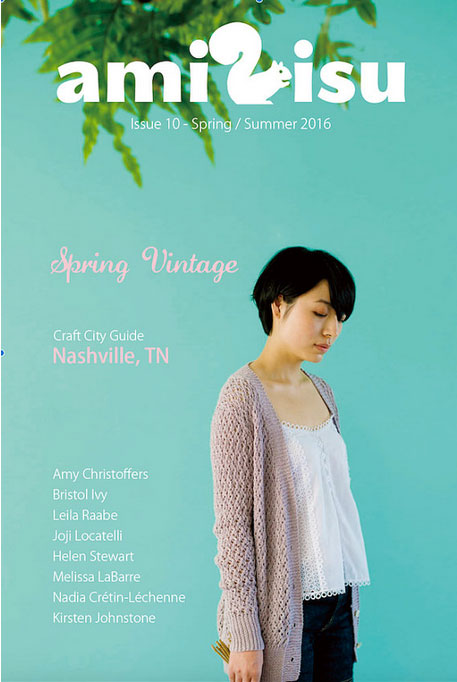 Amirisu Issue 10 - Spring/Summer 2016: If you haven't treated yourself to this knitting and crafting magazine yet, now is the time to start. There's an 8 pattern collection and a craft guide to Nashville, TN. Each issue is a pleasure, full of great photography and inspiring words to accompany your projects. Amirisu is located in Japan, the publications are in English.
Wool and the Gang: Check out their kits and video tutorials to get started with their knitting projects.
Beauty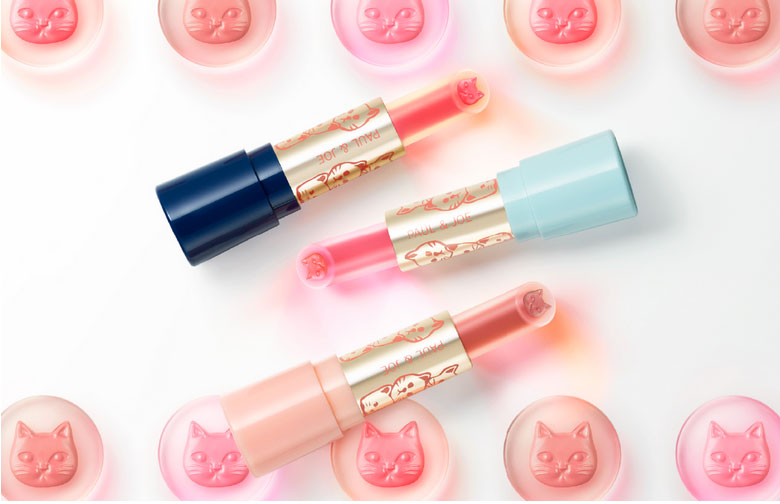 PAUL & JOE "Kitten Kissed" lipstick : This lipstick has a cat face on it, so obviously the whole team is buying some!
Classes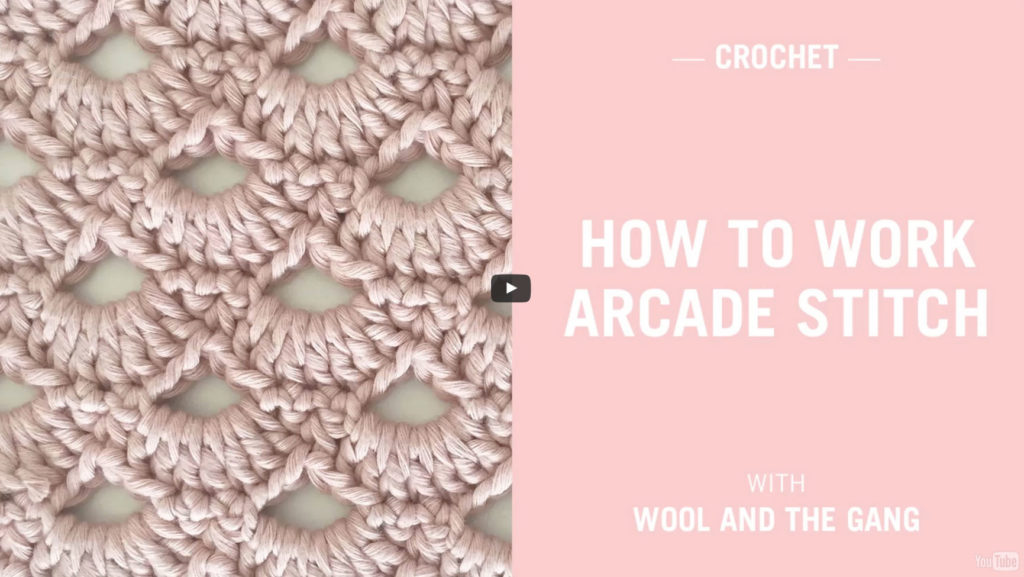 Wool and the Gang School: Step-by-step knitting videos that are not only a great companion to their kits, but for learning essential techniques.
Perfect Pattern Matching: Plaids, Stripes & Beyond: This Craftsy class helps you make pattern-matching your superpower!
How to Run a Successful Sewing Camp for Kids: Sew Mama Sew is a great resource for learning to sew, and it's kid friendly! If you want to teach your kid and friends how to sew, start here.